I don't think we have got one, so here we go.
I know there are folks on here who dabble or have dabbled in the past or, like me, just enjoy going to tracks to see the racing.
From wiki-
Stock car racing was brought to Britain in 1954. Taking place on existing greyhound or speedway tracks, the cars were mostly road cars from the 1930s with locked rear axle differentials and added armour for contact racing. After the first couple of years custom-built cars began to appear eventually making the 'stock' car name something of a misnomer. Since the early days of stock car racing in Britain the sport has developed into many different classes. In addition, non-contact oval racing became known as Hot Rods, while the original kind of armoured road car used in the 1950s developed into saloon stock cars and unarmoured cars raced in full contact banger racing.
Some pictures from the excellent oldstox.com web page. There is some fantastic old drag racing stuff on there too.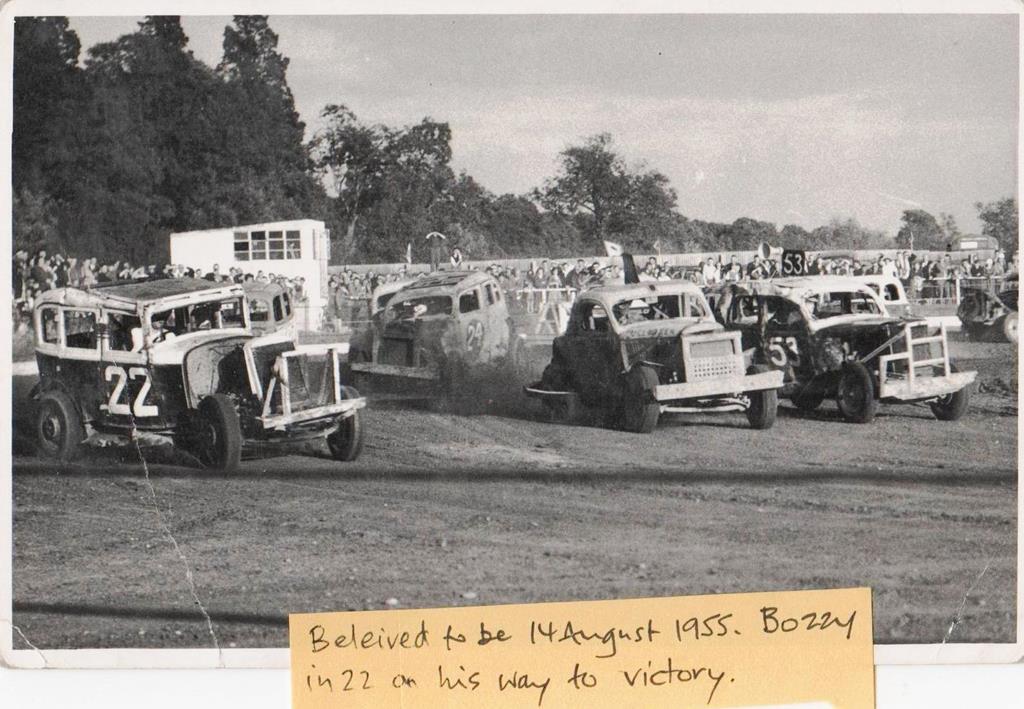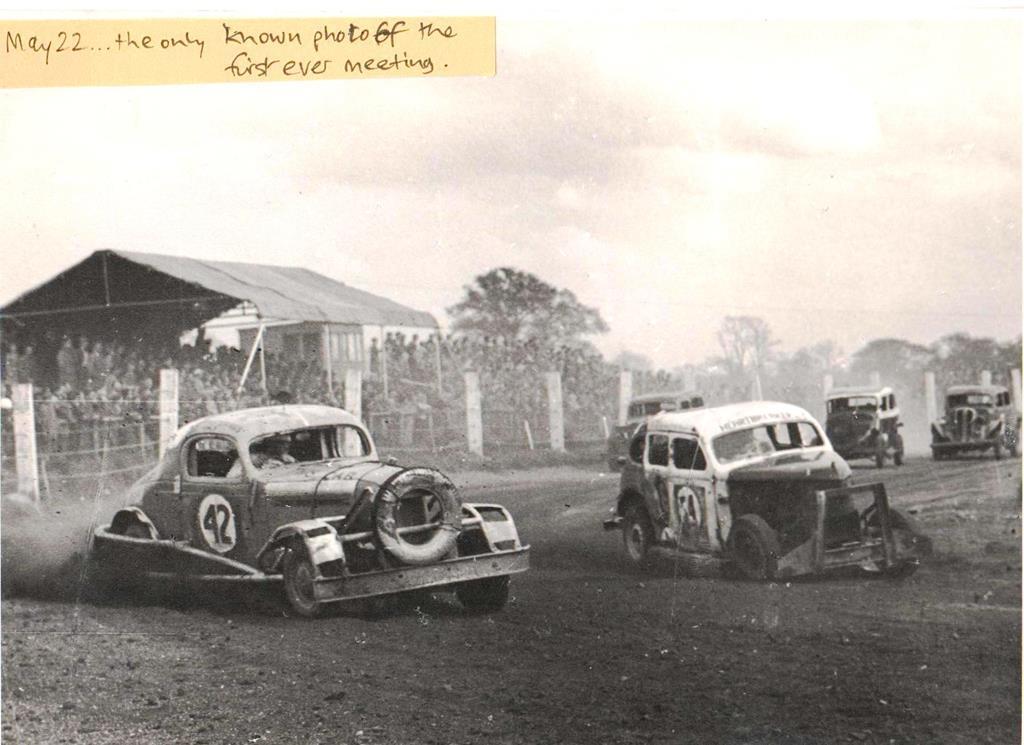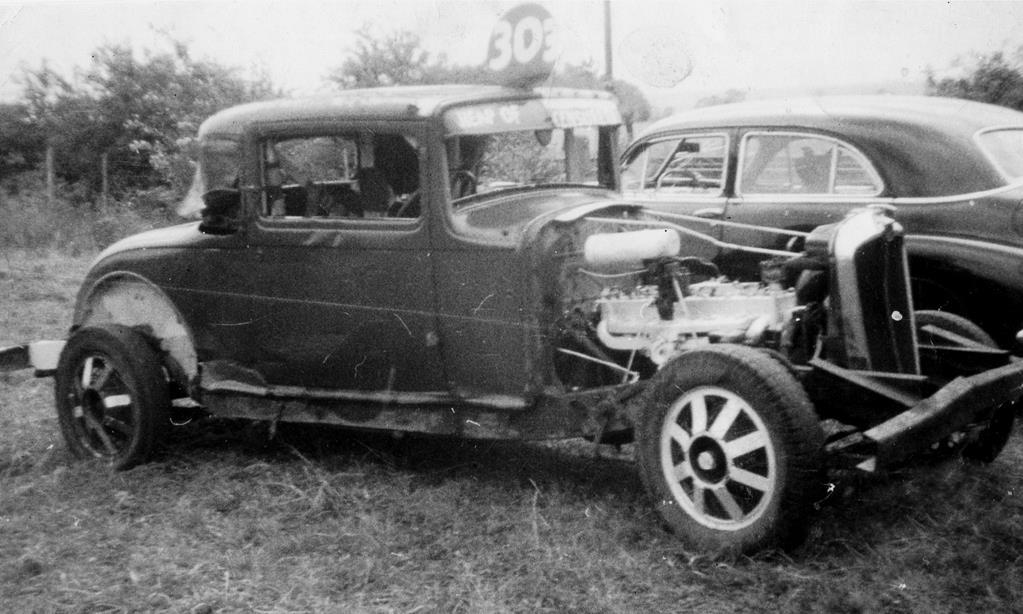 The earlier days of stock cars are now recreated with the Brisca Heritage races. Big V8 F1 and sidevalve F2, all period correct.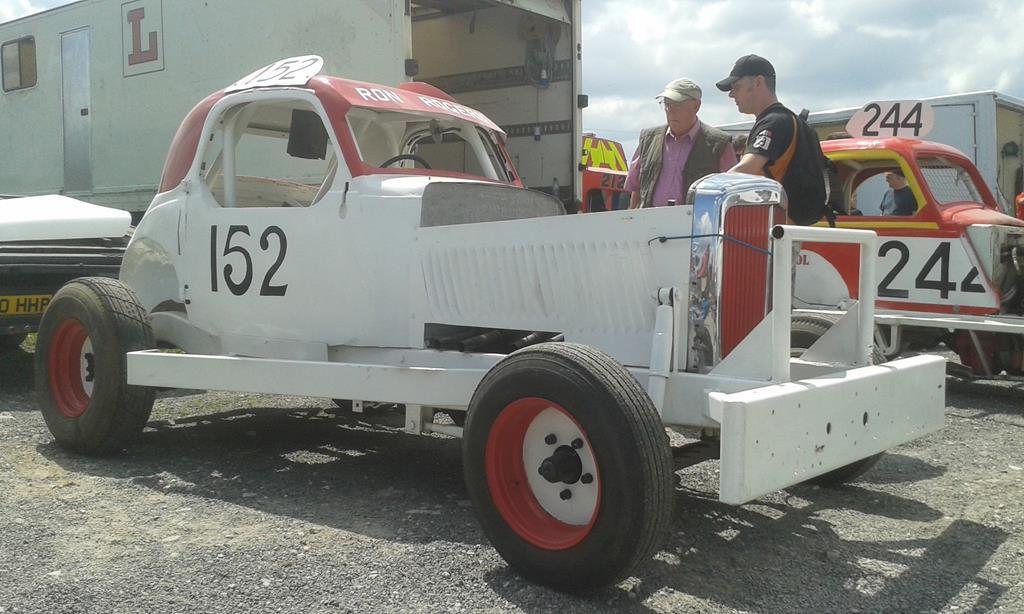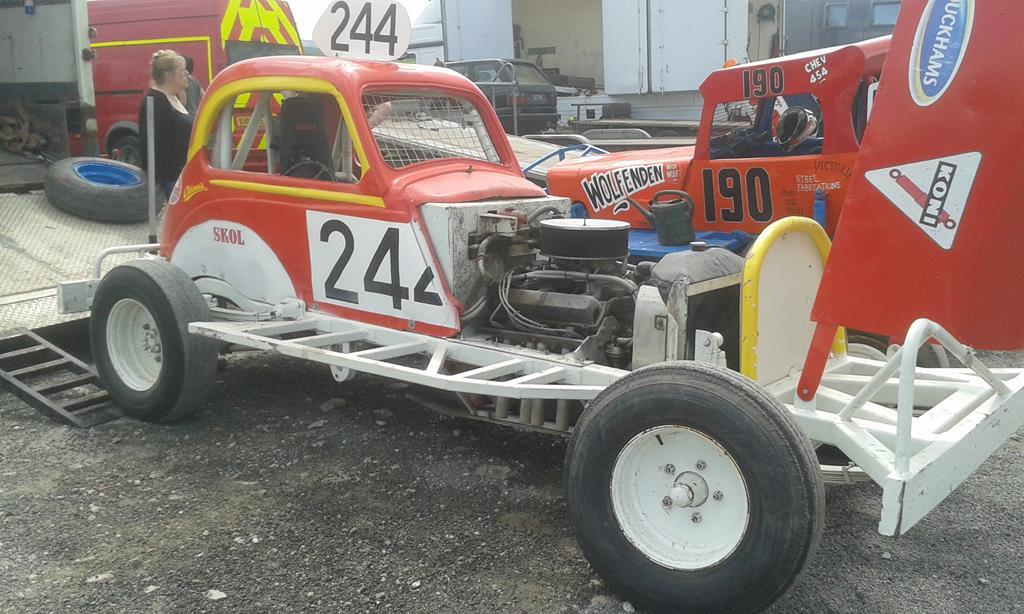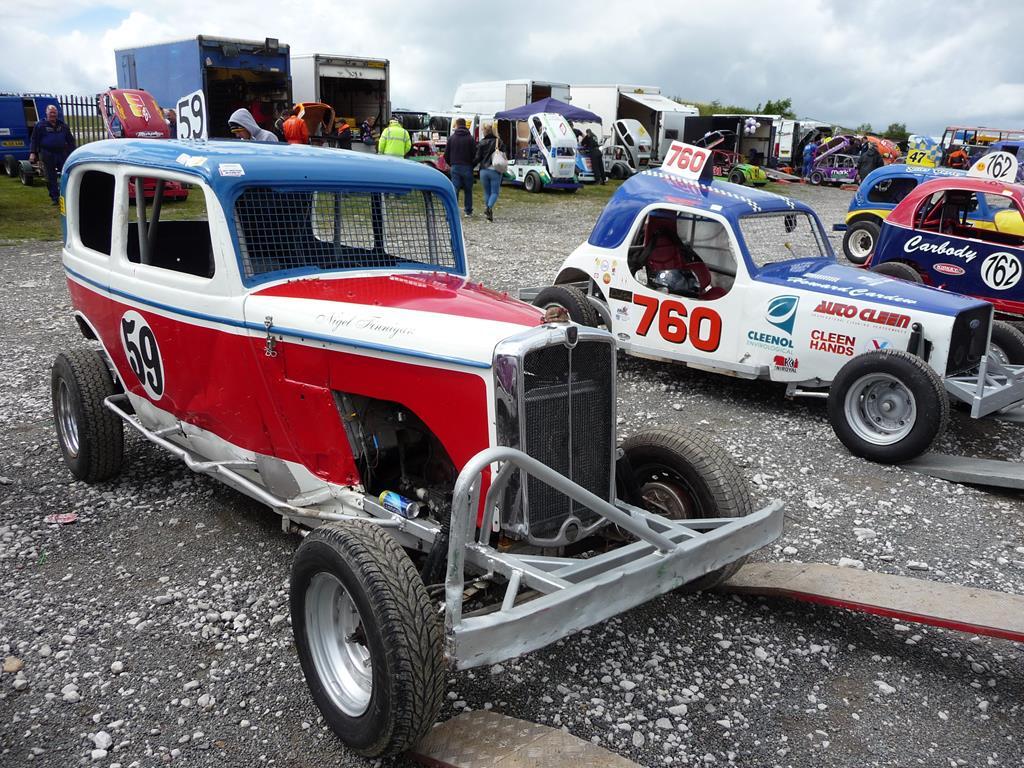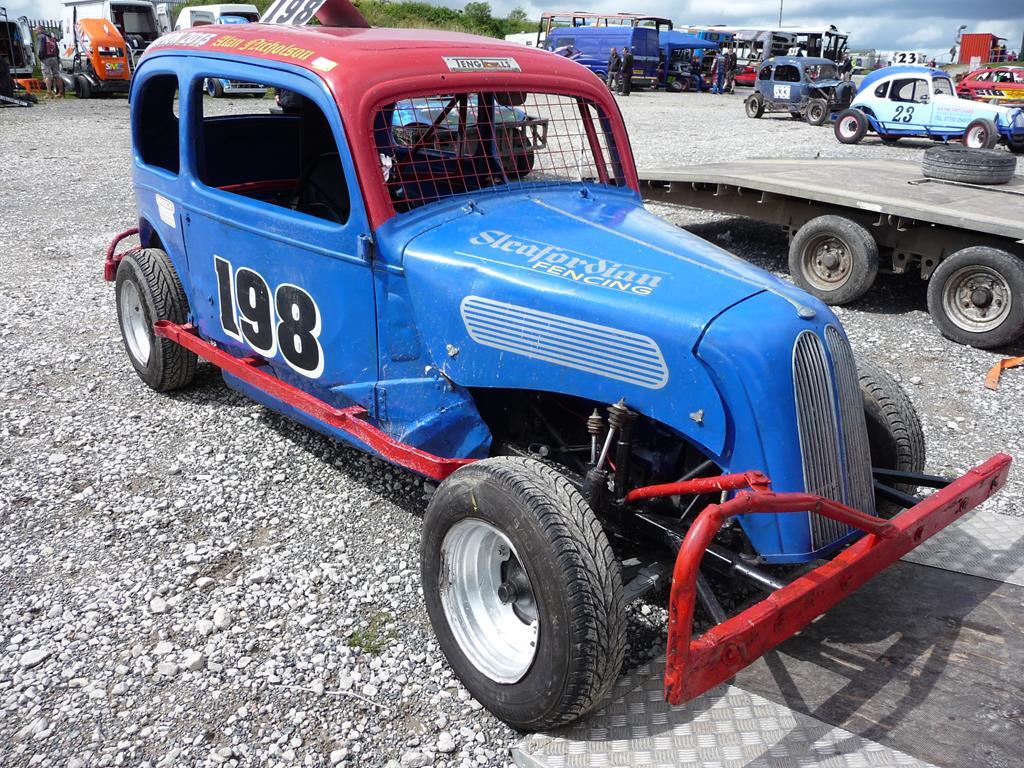 Modern Brisca cars are bespoke racing cars. The "stock" aspect was evolving out as soon as racers started uprating components, building chassis with truck axles to take the power from big American engines and developing ways to get cars around faster.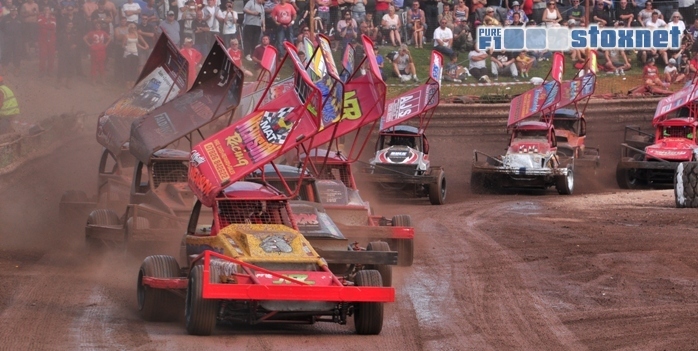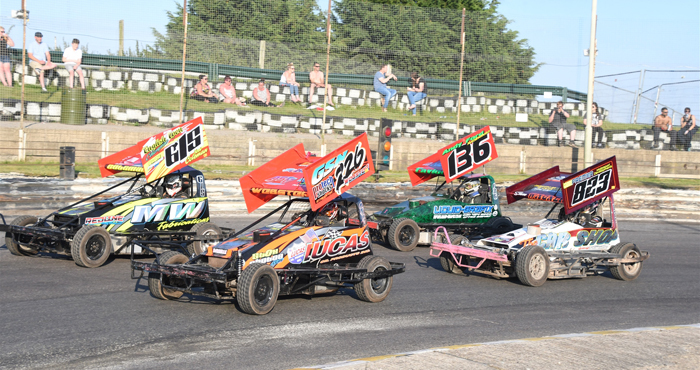 F1 cars are lapping shale tracks faster than speedway bikes (700-odd HP will do that). F2 cars are Ford Pinto powered.
Cars are "graded" according to points, with roof fins being coloured accordingly. Red are the fastest, and start fron the back of the grid, so drivers have to battle their way past all the other cars in order to win. White tops start at the front, with yellow and blue in between.
Racing is very fast and extremely close. Contact is allowed, in the form of pushing and nudging cars in front order to shove them off the racing line.
Stock cars race anti-clockwise. Saloon formulas run clockwise. I'll move onto some other formulas in a bit.