&nbsp
Hi..long time lurker here I thought it was about time I made a valid contribution

A few years ago i bought this.
It was in pretty shocking condition..brush painted ....everything seized ie seatpost,forks,handlebars,rear swingarm etc etc.
Bent frame rusty wheels which were beyond saving.
Snapped rear axle...sturmey 4 speed hub which sounded unsurprisingly like a pepper grinder and was locked permanently in 4th gear.
I'm sure you get the idea.
The reason i got this was as follows,
At the time i lived in the UK about 2 miles from my kids primary school,
It was my pleasure and duty to pick them up every afternoon

the route involved a mainly straight ride along a shared footpath/cyclepath with a short but very steep hill close to my house.
A year before id suffered a heart attack so wanted a easy low geared lightweight bike which i could gently spin to pickup the girls at about 9mph then cycle alongside them at walking pace whilst carrying their heavy school bags on the bike.
It needed to be easily manoeuvrable amongst a hundred or more milfs and be unappetising to thieves.
Primarily it needed to be cheap to buy reliable upgradeable and most importantly cool different and RETRO!
Enter the 1968 Moulton f frame.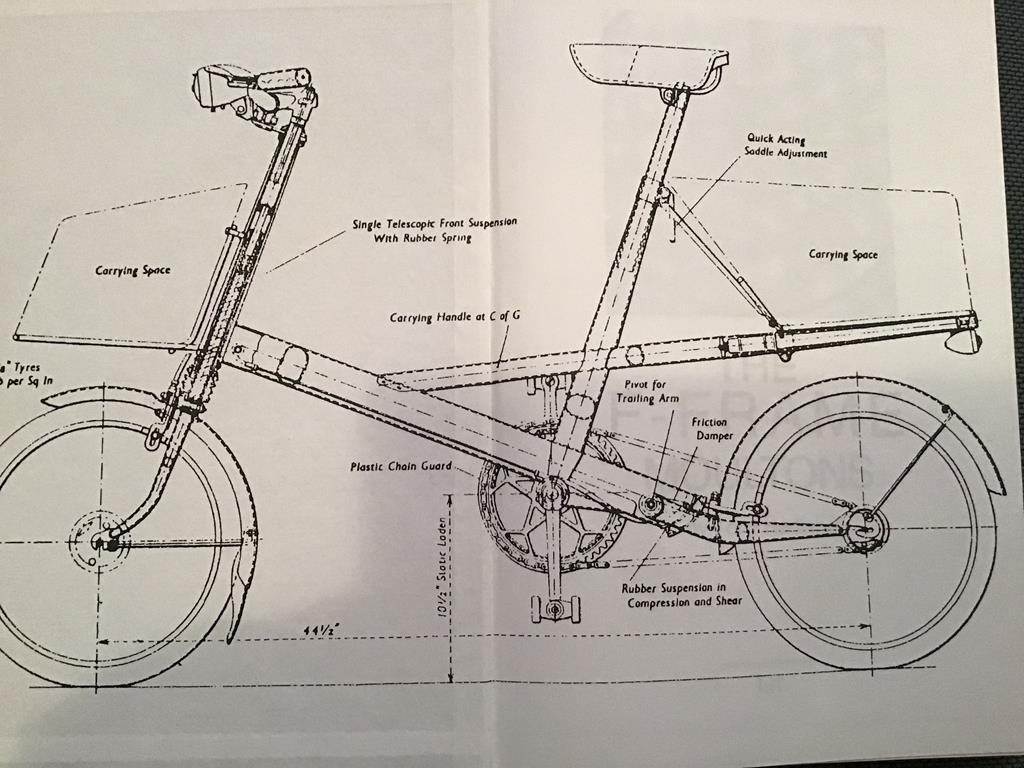 All boxes ticked then.....please let me know if You would like the next installment of my journey into small wheel obsession.
Ant