&nbsp
I don't know why but ever since seeing a Reliant Scimitar in a barn about 15 years ago I have wanted one, not for any real reason other than its cool looking in a kind of an ugly way.
March this year one came up for sale down in Humber as a full project. I loaded the Mrs & pooch into the car and went down with a trailer (taking the Mrs means its a day out and me being thoughtful not just me being away all day spending money on toys)
After a few hours drive from Newcastle and a pest of a job in getting the car on the trailer (ended up lifting the whole back of the car up with an engine crane and reversing the trailer underneath the car due to my winch giving up) This is what I ended up with...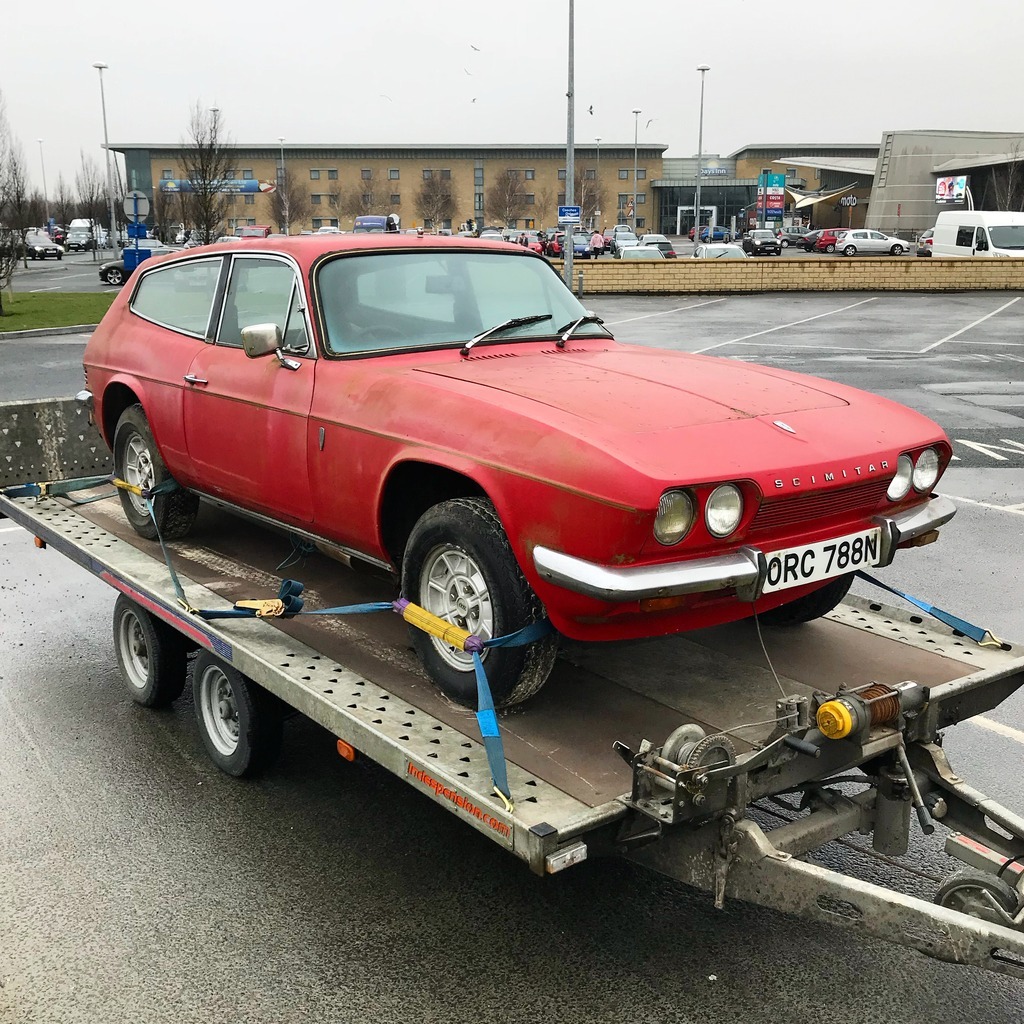 1974 Reliant Scimitar SE5A, it has at some point been resprayed in Ford Rosso Red, the engine was already removed far the car, but importantly the car was complete. I always planned on pulling it apart and doing more of a resto mod any way so this was a good place to start.