&nbsp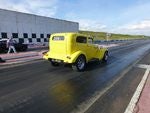 Are you NSRA people then Hannah?
Sorry - I don't get around much on RR. I tend to stick to my own thread so I don't really know many people on here beyond the people who drop in to my thread or are part of BNMAC.

Do you think the NSRA might have an interest based on the chatter so far?