This is it, the 4th ride thread I am writing on here.
This one is a bit special for me as by acquiring this vehicle back in February of this year, I fulfilled a boy's dream. That is owning a cool Cruiser.
Like most people on here, I have an addiction to old motors (read cars not necessarily classic or even that desirable to most), and I have been guilty having too many of those automotive "jewels" sitting on my drive, much to the annoyance of my wife.
However over the course of the last 2 years I have managed to sale 3 cars from the fleet, those three to be exact.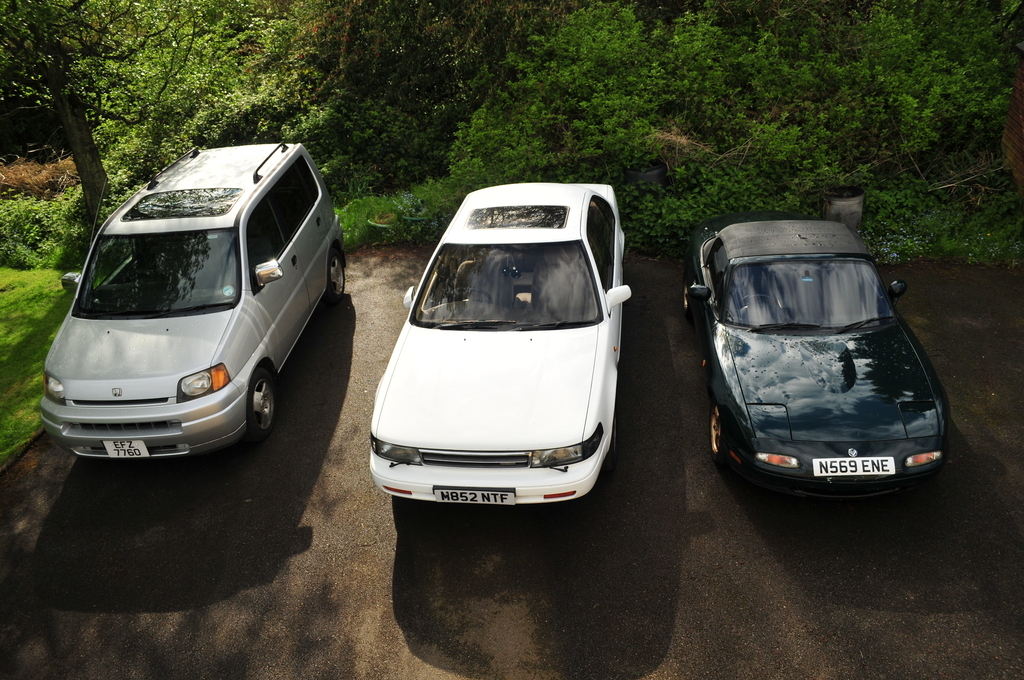 Most notably, during that period, I recommissioned two of the fleet cars that I shamelessly had sitting unused for several years. I then subsequently made good use them as daily's for about 12 months each before moving them on to their respective new owners. (see threads on the
Maxima
and
S-MX
). Happily, both sales covered what the cars owed me. This meant that i effectively enjoyed a couple of years of free motoring. A bit of a bonus which seemed to please the wife.
So with "just" 3 usable cars on the drive including the wife's plus one project in the garage (that
one
) I felt compelled to treat myself to yet another, erm, car. The reasoning behind this indulgence was that, had I leased or PCP'd a new car during my two-year free motoring, I would have lost more money than what car-to-be was going to cost. The argument seemed strong enough for the domestic director of finance and I was given the green light to replenish the drive.
Before I go any further, I must explain that I always had a soft spots for no-nonsense, big-wheeled, go-anywhere off-roaders, in the like of 160/260 series Patrol, Defenders , CJ7 Jeeps and of course Landcruisers.
I think my interest towards rugged off-roader may have something to do with spending my childhood watching this: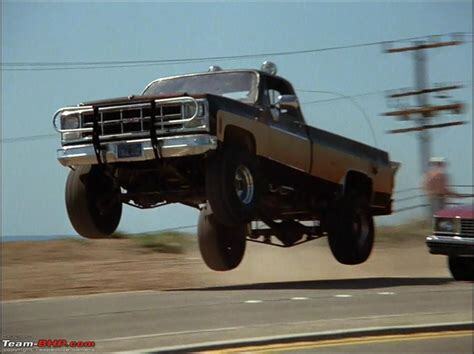 h yeah, the Fall guy. Apologies to those of y ou reading this and are too young to know this 80s series. Granted the GMC truck was probably never a proper off-roader, but boy could this thing jump. Although is wasn't really good at landing and they apparently went through trucks like cigarettes during the takes, until GM issued some special builds with the engine relocated in the cabin to improve the centre of gravity for the jump scenes. Anyway digressing...
Actually, comes to think of it, perhaps what drew me to the Fall guy and his cool truck on the first place was Heather Thomas.... I mean, what a good looking lady right there.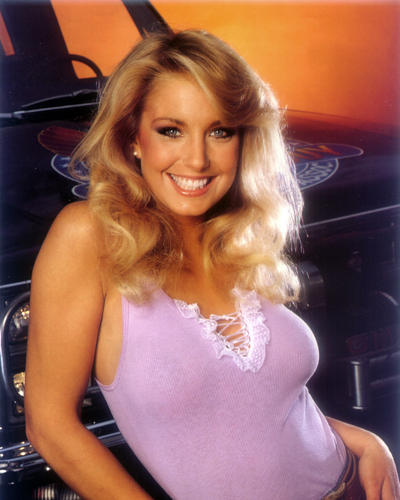 Still digressing....Back to the cars then.
So yeah, Nissans, Defenders and Jeeps; all very good in their own ways. But also they all had drawbacks as far as I was concerned
Unfortunately most 160/260 series Patrol in this country have now dissolved into brown powder, whislt Defenders have been hit with the fashion stick and the ones in a good original condition are fetching far more money than I could justify spending on such vehicles. The Jeep can still be had at reasonable price and they are still a fair few CJ7 on the market to choose from. But for some reasons I felt the CJ7 would be more suitable to a younger demographic, plus it was made available in LWB.
Which leaves me with Landcruisers. Like the Defender and the Jeep, The Landcruiser has been around very pretty much the dawn of time (well 67 years to be exact). And in true Toyota fashion, it has evolved and improved over the years.
The Landcruiser, although very popular in some parts of the world, have had limited success in Europe compared to the aforementioned competitors. I, for one, always liked the underdogs, the stuff which were not as popular as the competition despite being equally good. So the Landcruiser have always been on my radar.
Ideally a 40-series like the one below would have done me nicely.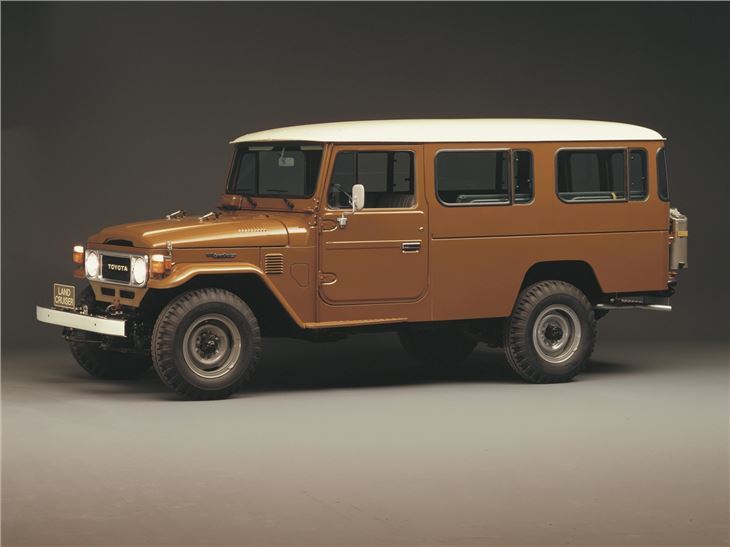 But the having a kid to haul around, forward facing return seats was a must and having two more door a bit of a bonus.
The 50-series would have ticked those boxes. But...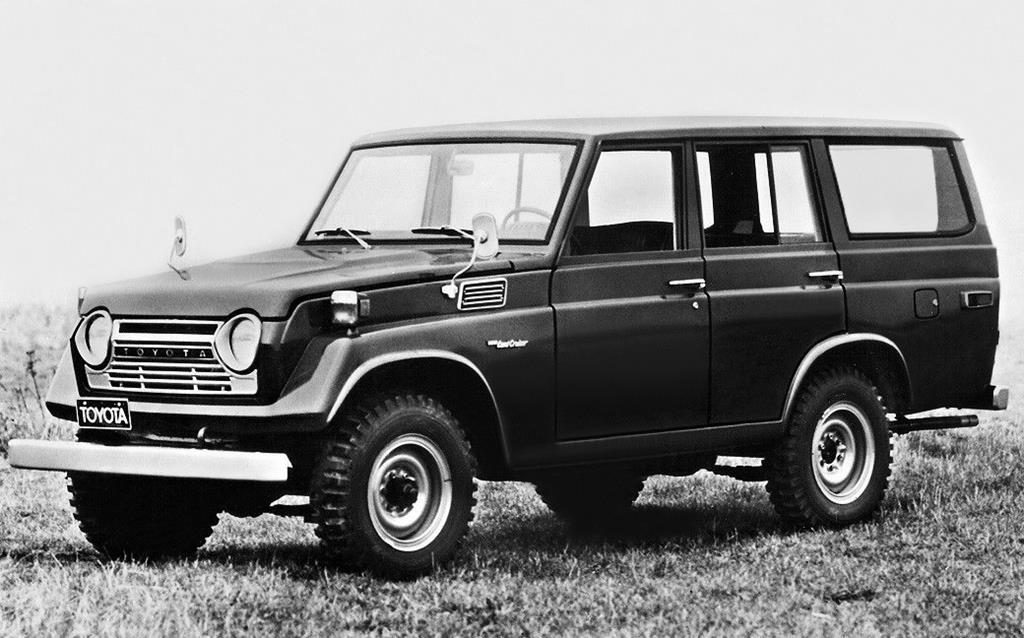 There is a reason why this vehicle was nicknamed the "iron pig". Not exactly a looker, although this wouldn't have bothered me too much if they were no so hard to come by and fetched a efty price tag (as does the 40-series for that matter).
Cue the 60-series.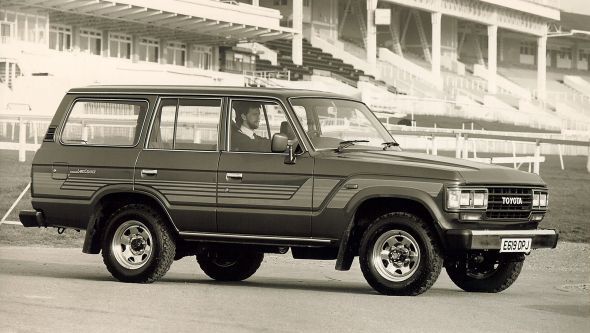 Introduced in 1980 and was available in the UK till 1990, this was the first Land Cruiser to enter the then embryonic Sport Utility Vehicle segment. In fact, the 60-series was Toyota's response to Land Rover and their Range Rover. Obviously the level of luxury on the 60-series is a far cry from what a Range Rover would offers, but still, it did came with power steering, and even 4 electric windows towards the end of production.
This for me ticked all the boxes and in my opinion offers the added benefit of potentially looking pretty bad a5s.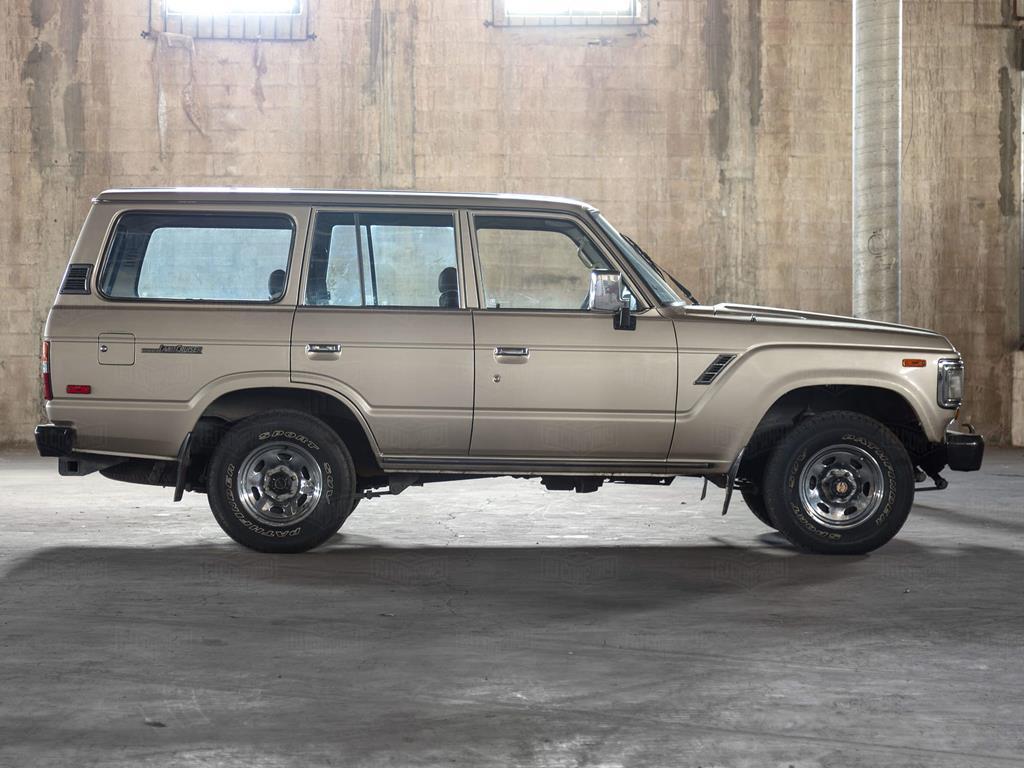 Sadly, this is not mine, but a picture from Pinterest which I have saved for inspiration purpose.
This is the one I was contemplating at: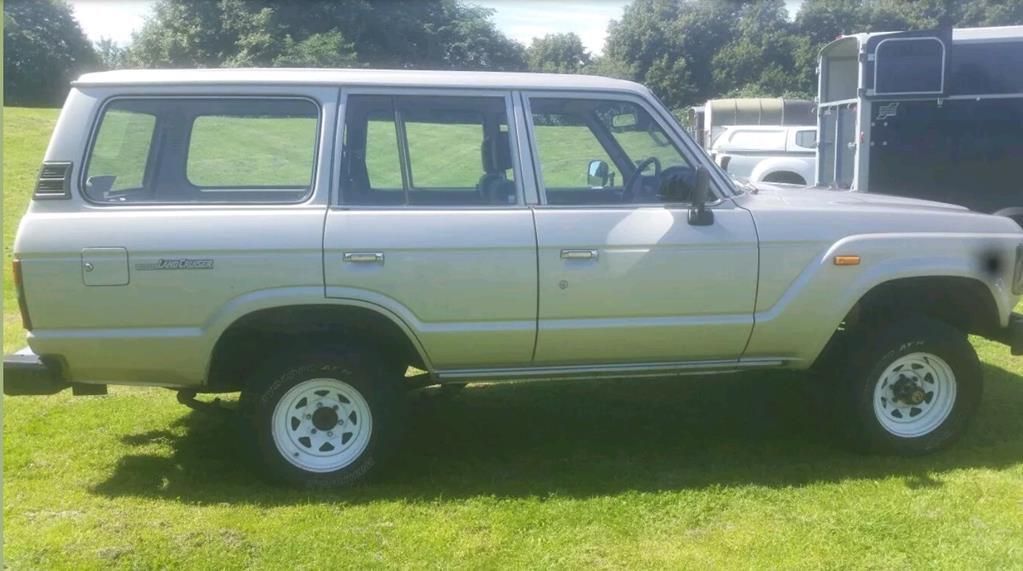 Granted, no as cool as the picture above but the potential is still there.