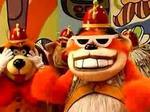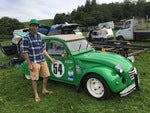 I think the idea of a nappy under the box is appealing

You pack it, I'll fit it.
Now... hillclimb monsters man says that all his slots are full as he thought I was on the roll call last year... so do I go for a morning or afternoon session to get maximum death or glory exposure to the masses... (you never know... nothing may fail...). Contemplating bringing the LiquiMoly grid girls with me as well.
Flying back in from Mexico especially for this the day before, looking forward to the drive up then a day at the hill with my beloved machine.