I've never been to the Newark Autojumble before so I figured it was time for a day trip.
Don't forget to top up the fuel and check all fluids before a long trip.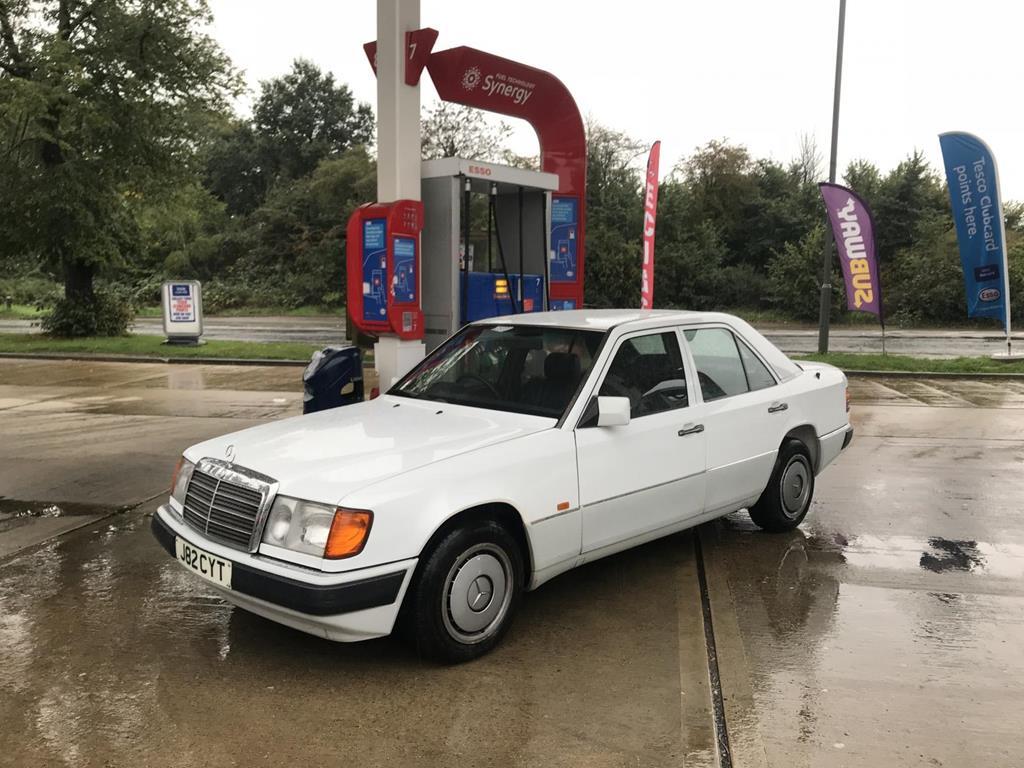 M40 eastbound heading towards the M25. Horrendous driving conditions!
On the A1 heading north. This looks promising.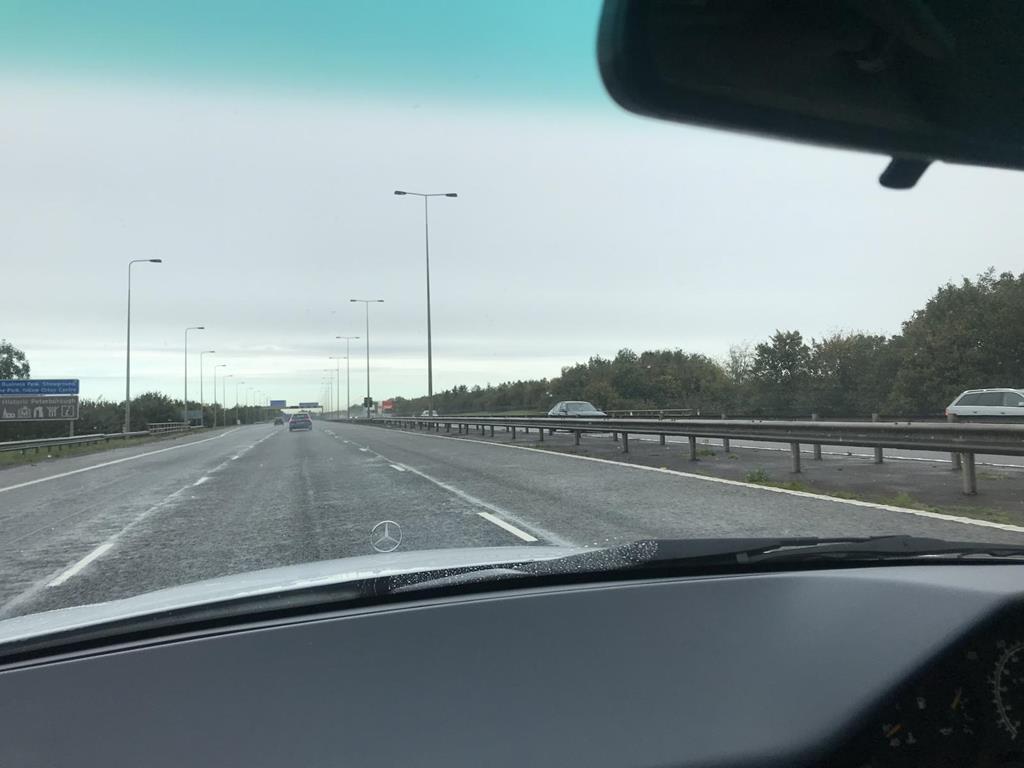 But this doesn't! I can't remember the last time I checked the engine oil level.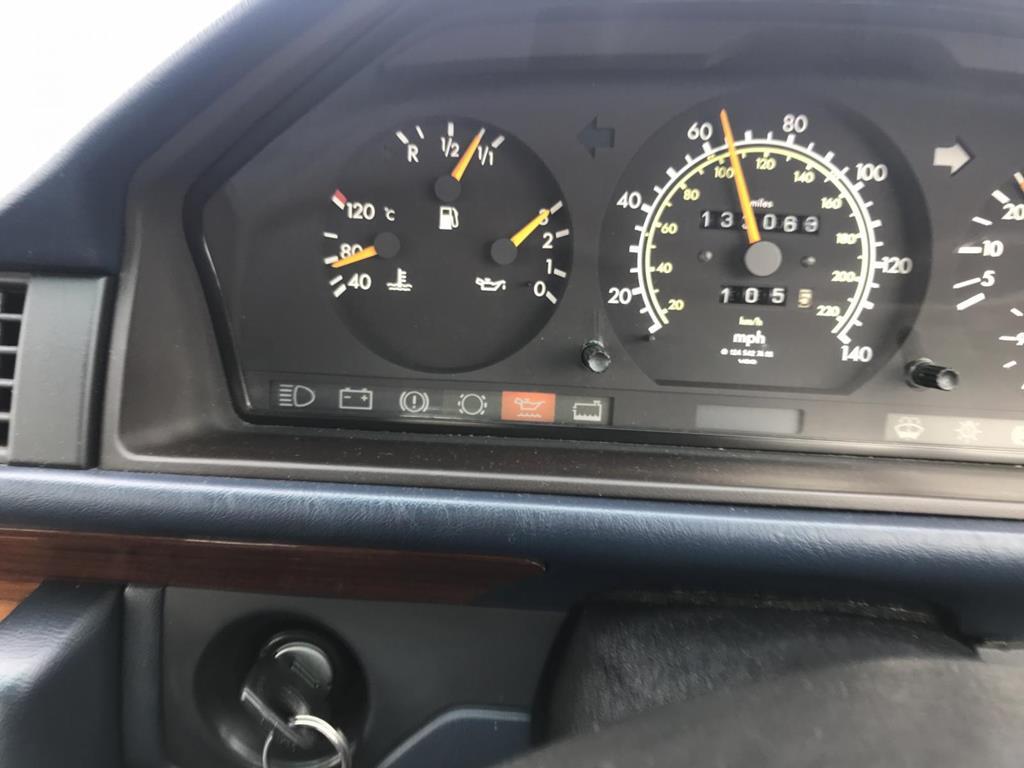 Contrary to the fact that it's grim up north, the sun came out north of Peterborough.
Upon arrival in Newark I checked the oil level. Yep, the little light was telling the truth. Better get some oil for the journey home.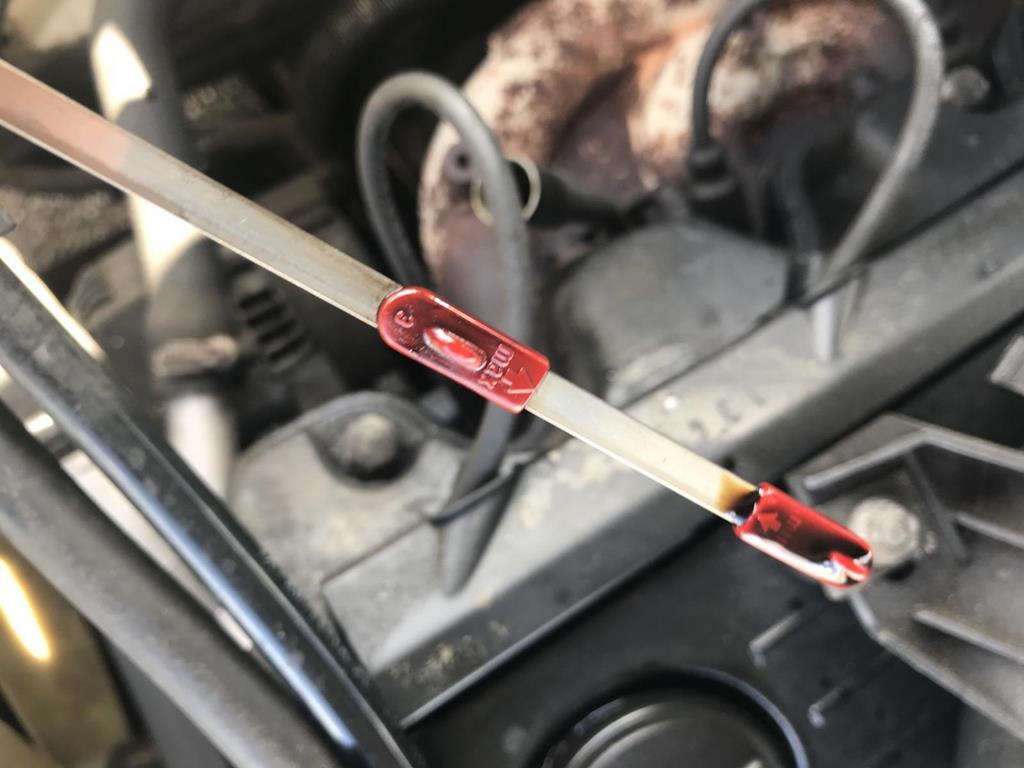 Another disappointing event. The autojumble wasn't that big, most of the stalls had motorcycle related tat and within an hour of my arrival a lot of sellers had packed up and left. Something I said?
I did get a W201 wheeltrim for a fiver, the same design and size as the W124 wheeltrim but it doesn't have the chrome ring around the edge. It's still a useful spare in case I lose any of mine.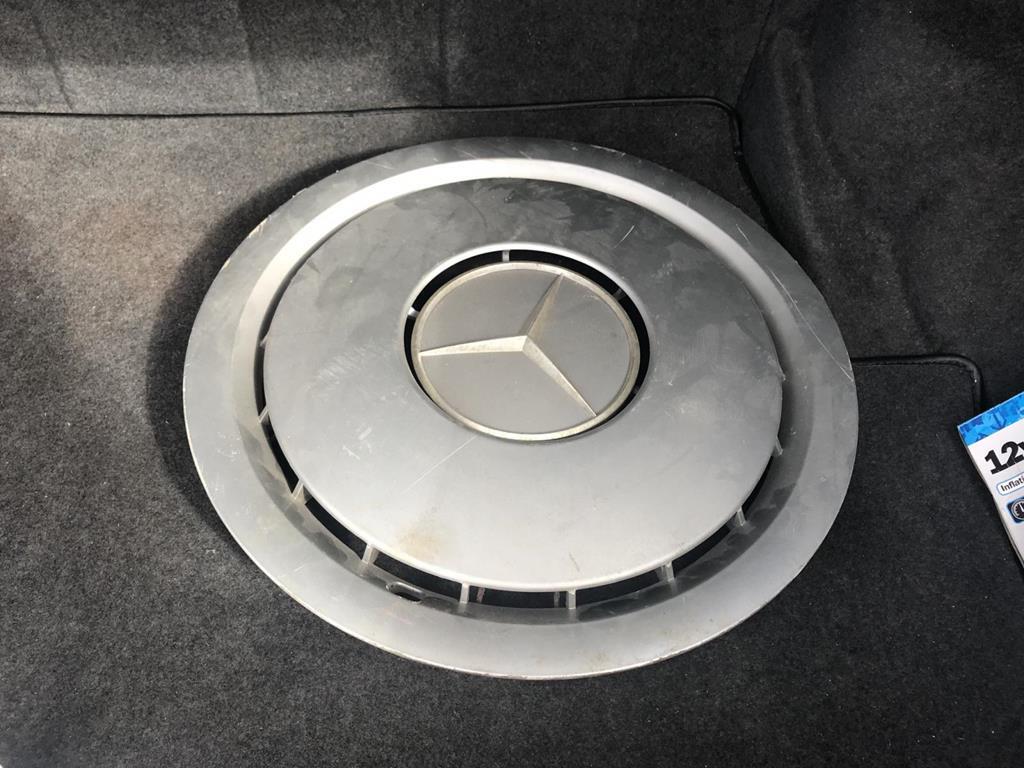 Oil topped up, purchased at the autojumble for a fiver.
The journey home was uneventful, the 200E is very happy cruising at 70-80MPH and my lack of attention to the engine oil level issue aside, we clocked up a very happy near 300 miles.