Post by grumpynorthener on Jun 18, 2018 20:31:59 GMT
Had a call from a fellow member in the North who's Jowett Jupiter was the victim of an unfortunate accident - the professionally installed foundation of a 2 post lift that the car happened to be on at the time failed causing the post on one side fall away - in turn depositing the car on it's side - he sent me some pics thinking that the rear wing which is badly damaged may well not be repairable and new ones are simply not available come to that neither are used ones. My clients insurance company will cover the cost of the repair but require an estimate - car was 160 miles North and I deemed it pointless doing a 300 + mile round trip for an estimate I might has well go and collect the car and trailer it back then do the estimate once it was back at the workshop.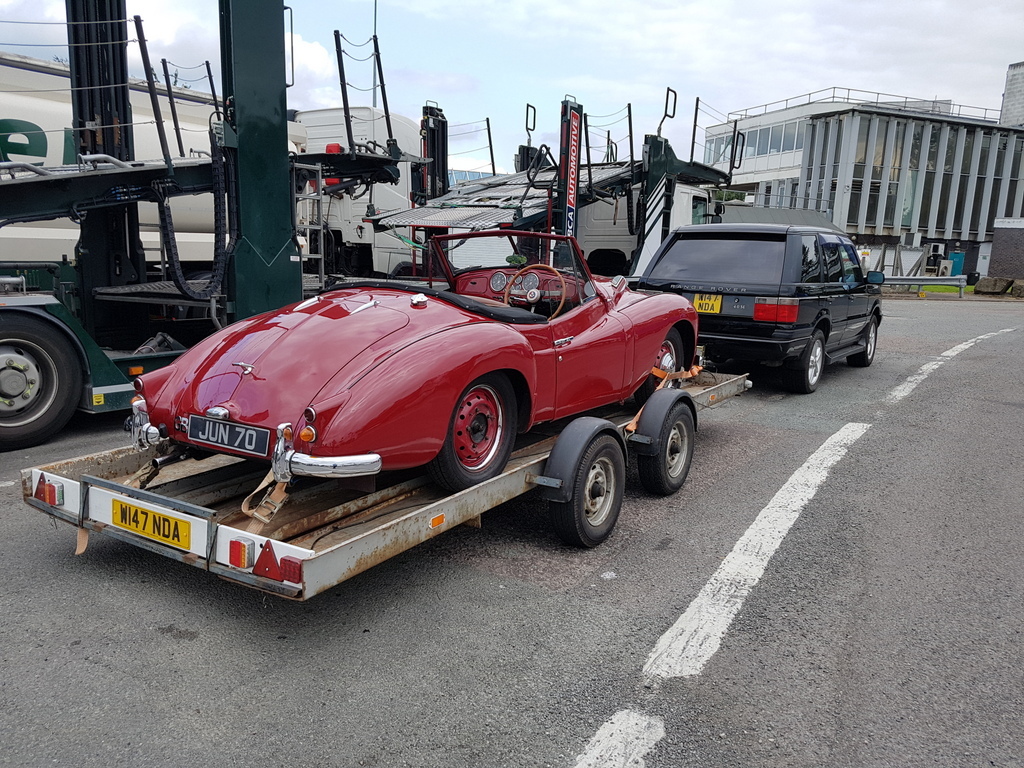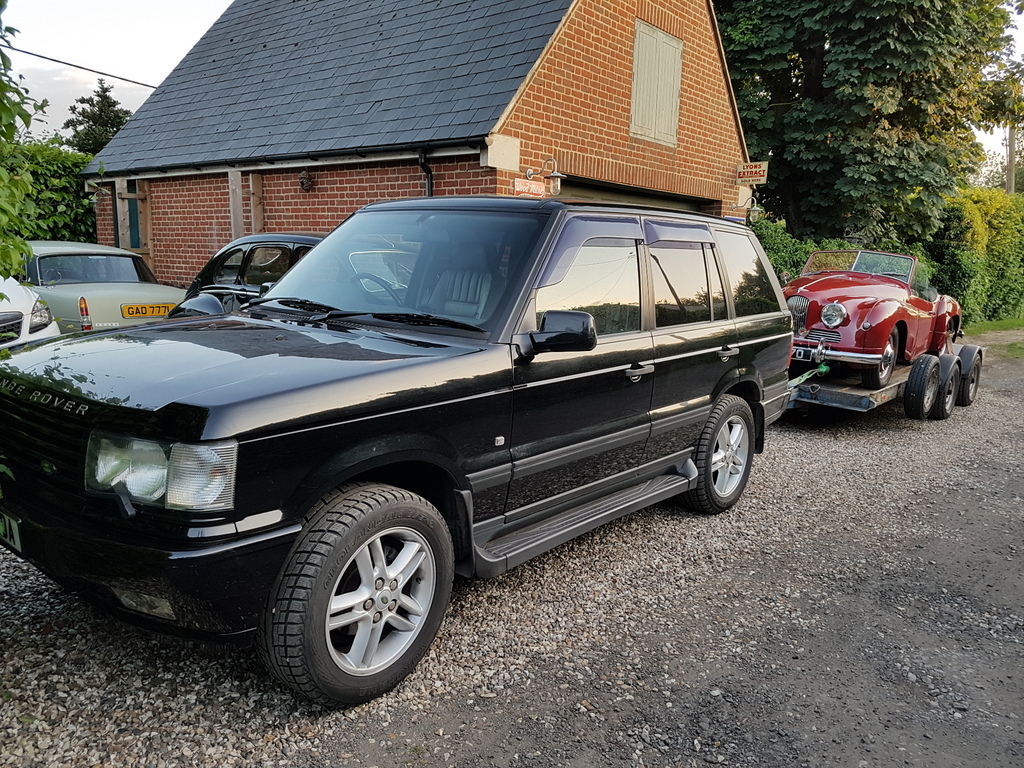 Insurance companies who cover classics tend to leave it to the owner to recommend a repairer - most modern bodyshops will not touch classics due to parts availability, unknown viability or complexity of the repairs required - add that to the fact that they are geared towards the fast repair of the everyday modern car and the classic repair becomes a obstacle for their workshop.
There is damage to the nearside of the car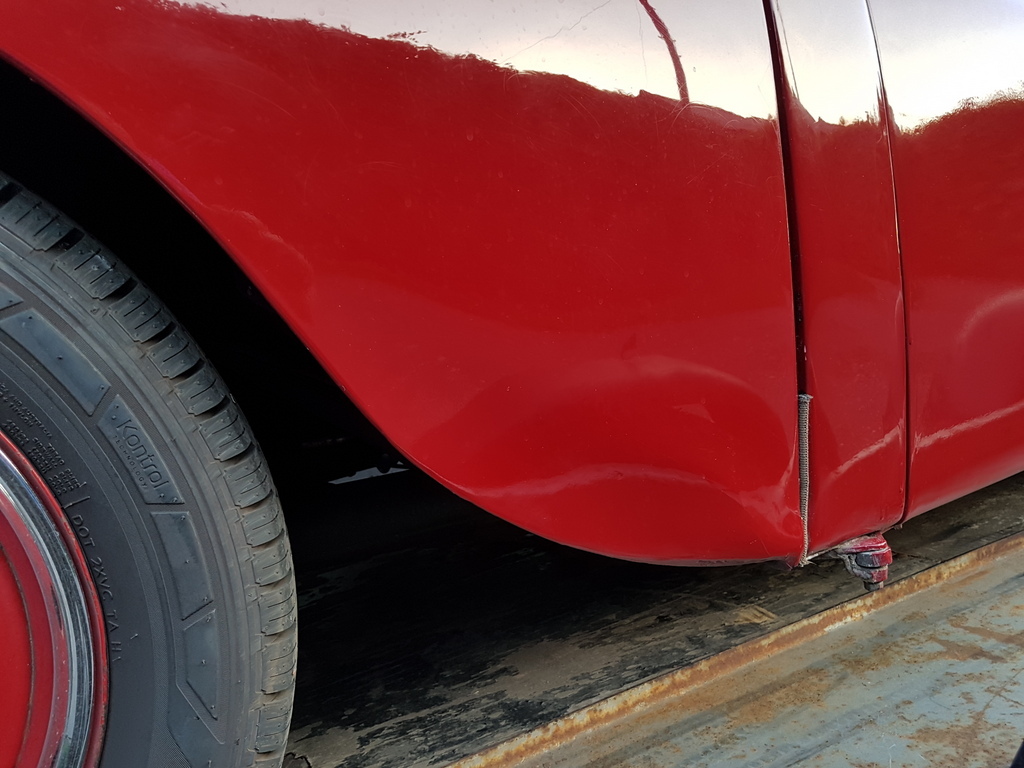 Front wing is turned in at the bottom
Rear quarter has some light dents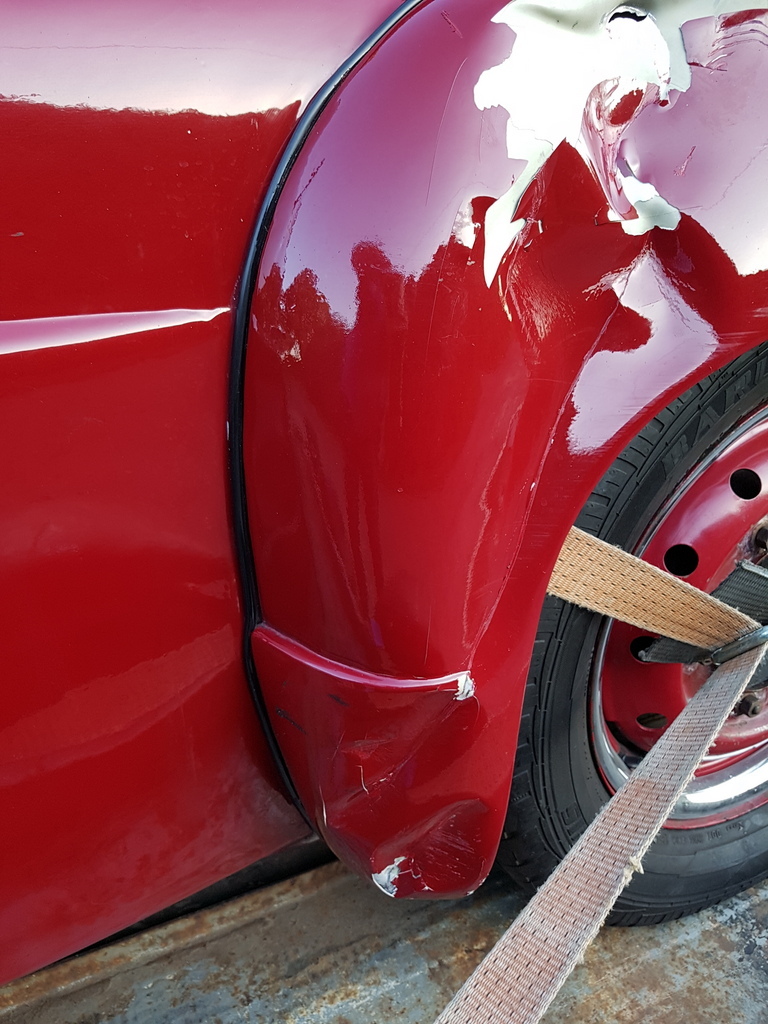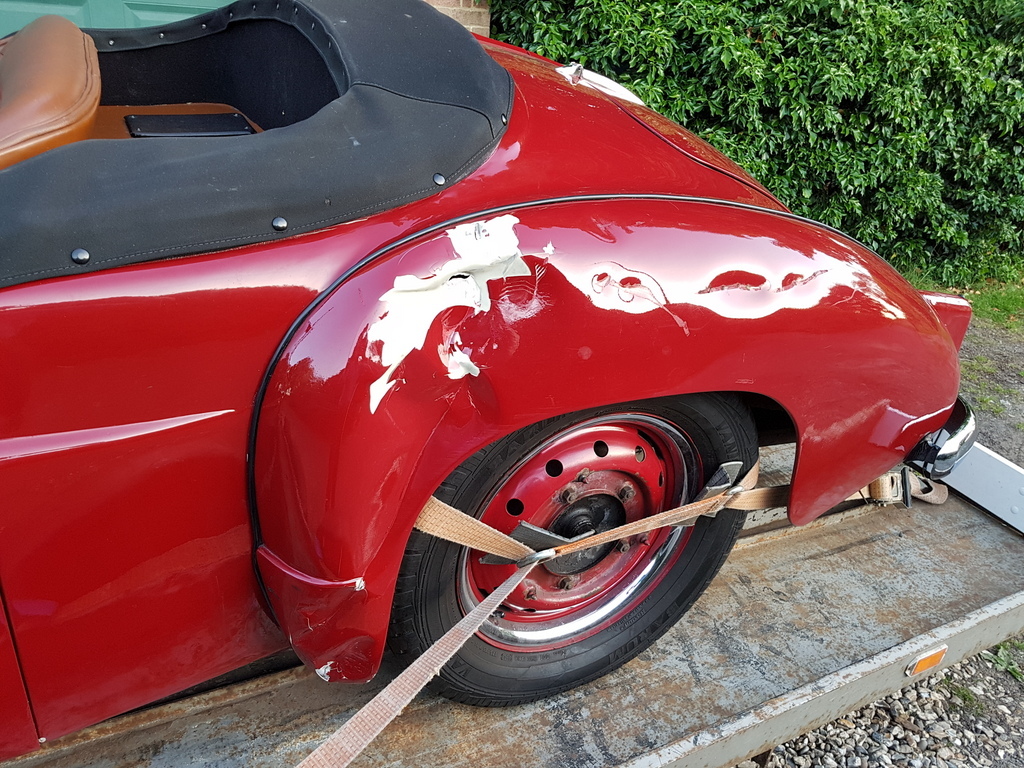 Rear wing is badly damaged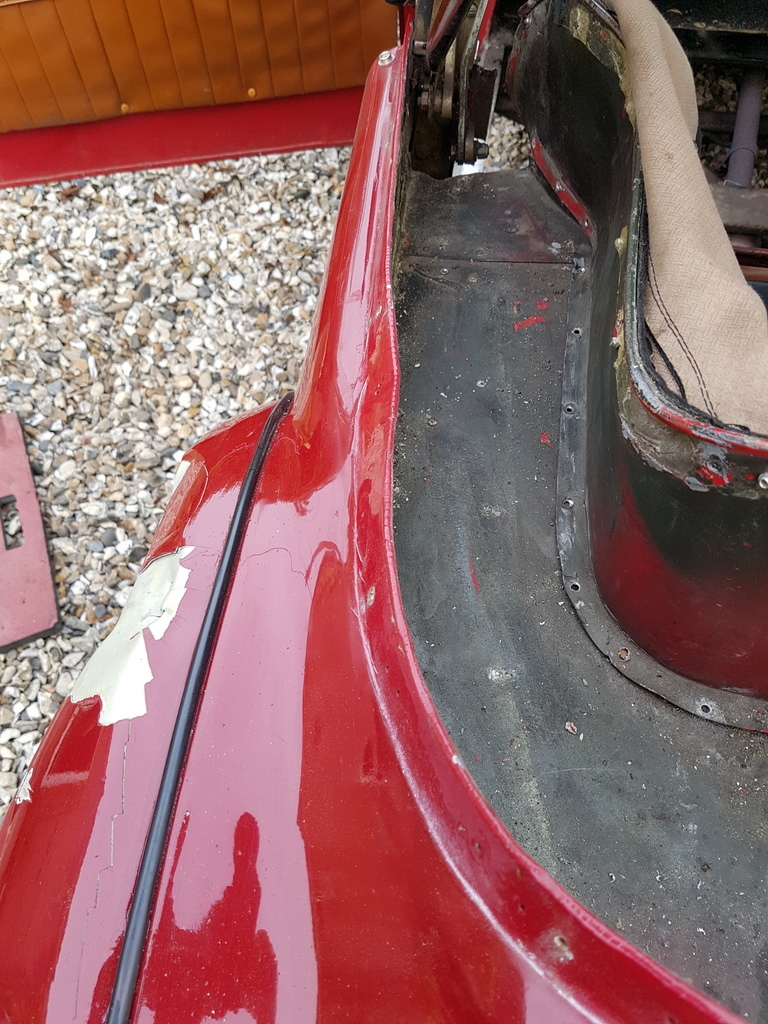 Along with damage to rear shroud
car is non runner due to the fact that one of the arms on the lift went into the fuel tank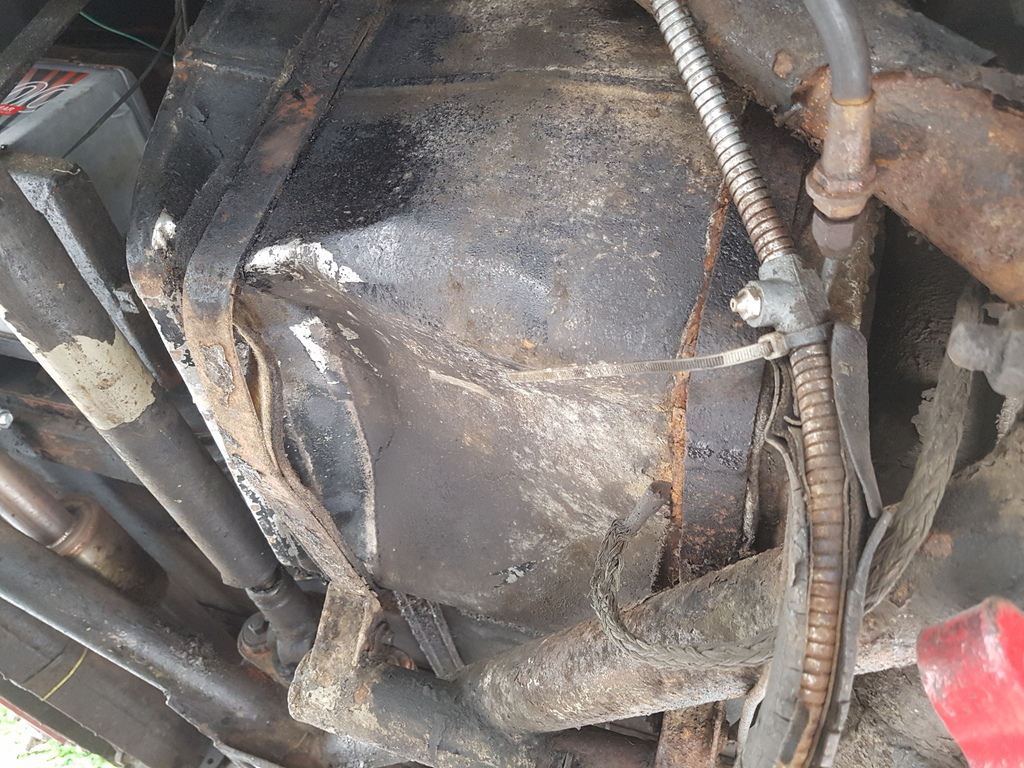 Which then promptly drained itself
This is a Jupiter SC - quite rare in comparison to the normal Jupiter SA - reason being is that SC models have a boot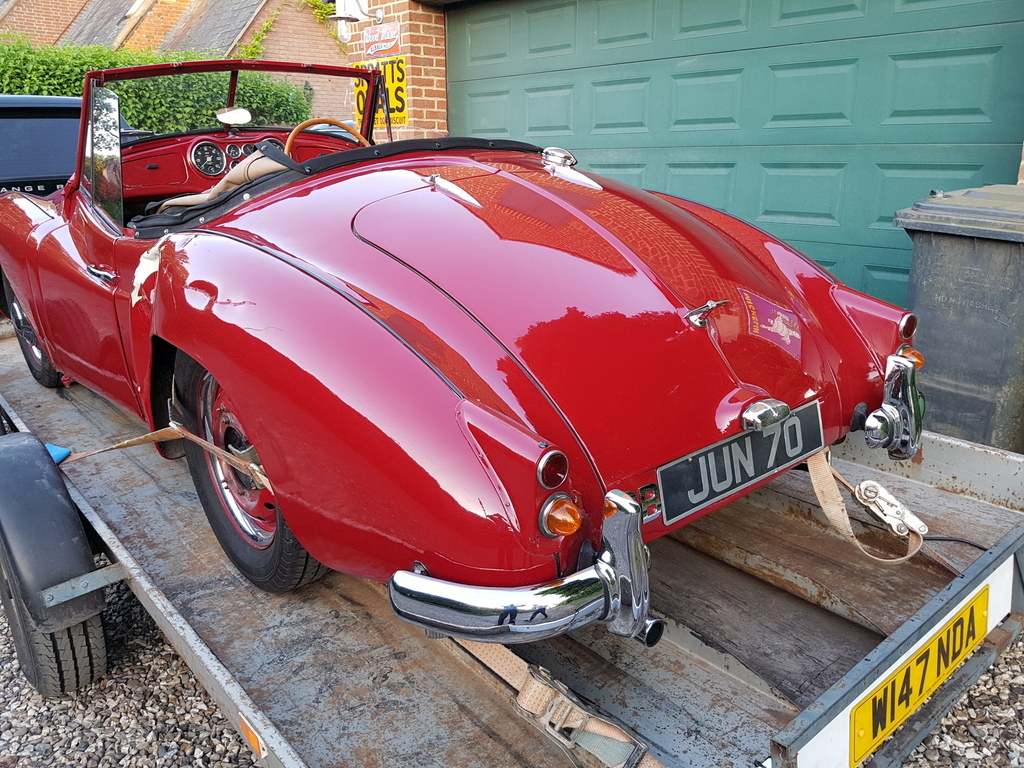 Where the SA has a load area accessed behind the seat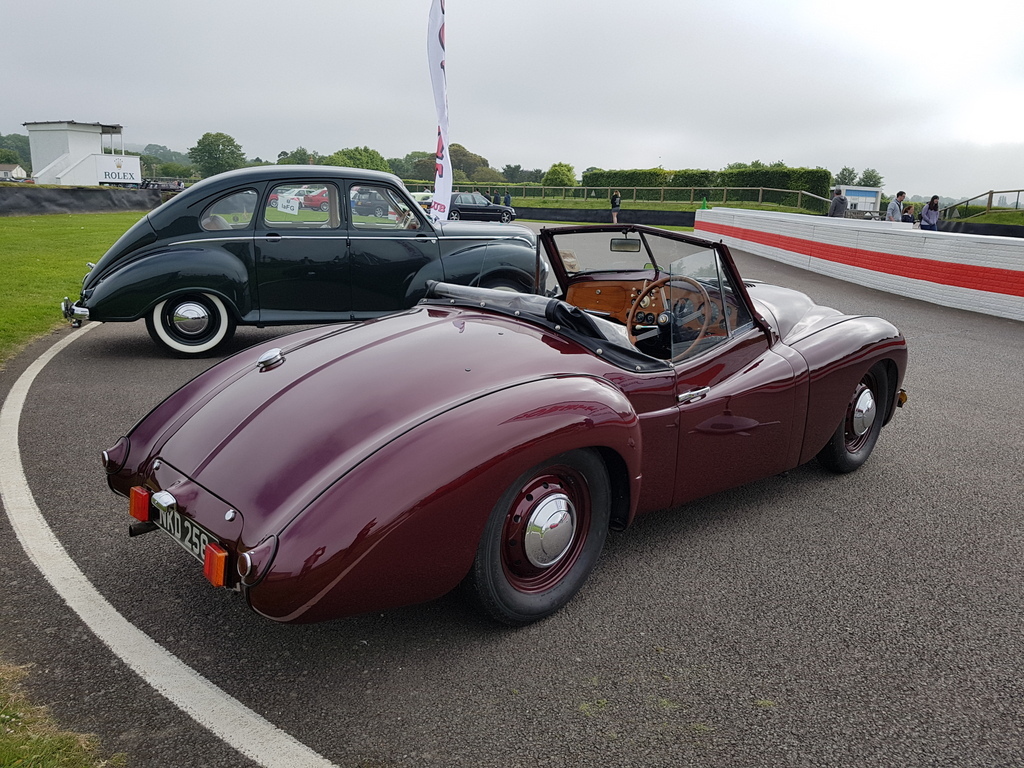 Which in turn gives the SC model a very unique fuel tank around which the car is built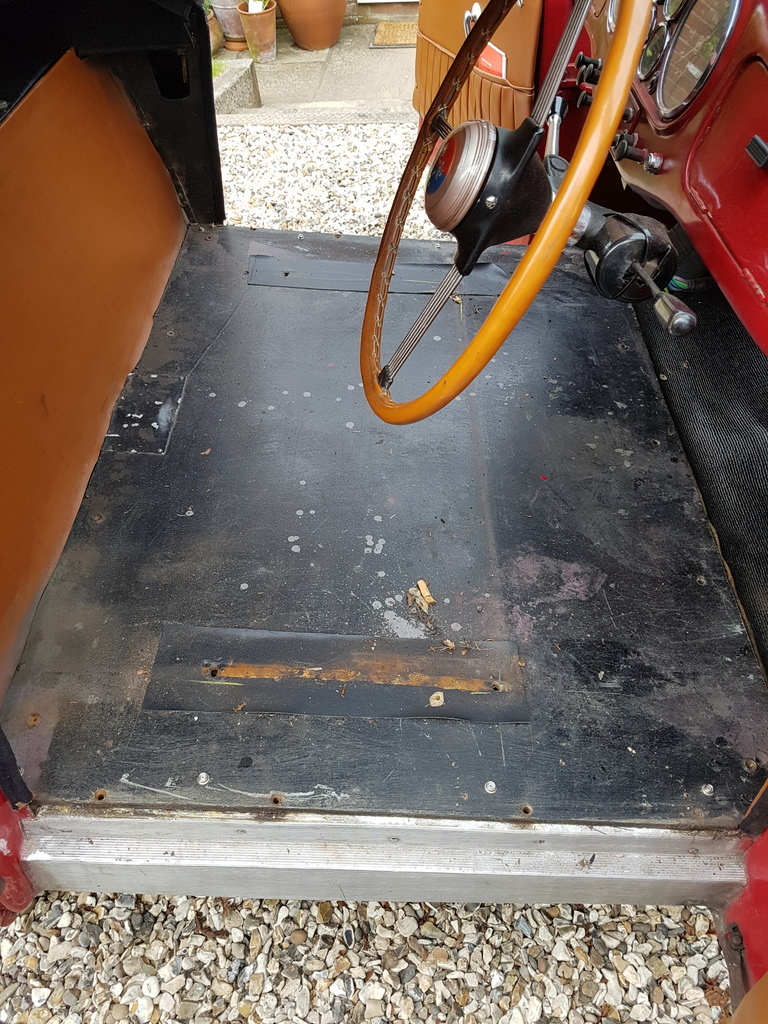 So to access the fuel tank - remove the seat, carpet & trim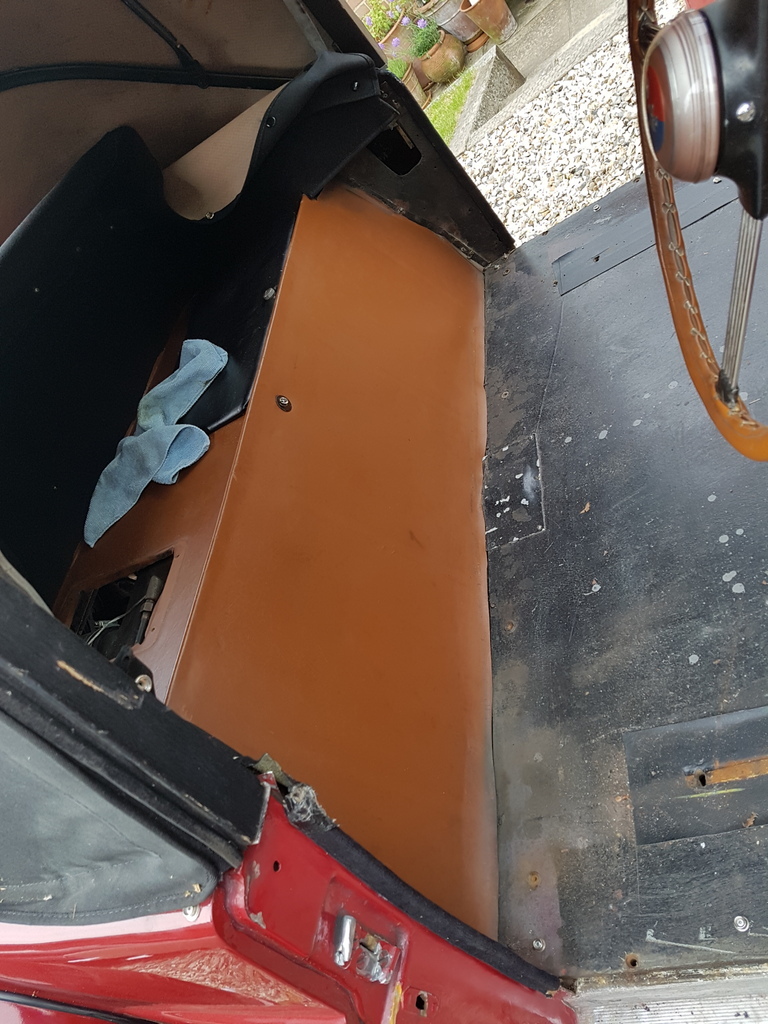 remove the glued on vinyl from the rear firewall / bulkhead then drill out the many pop rivets to remove the panel - along with removing the floor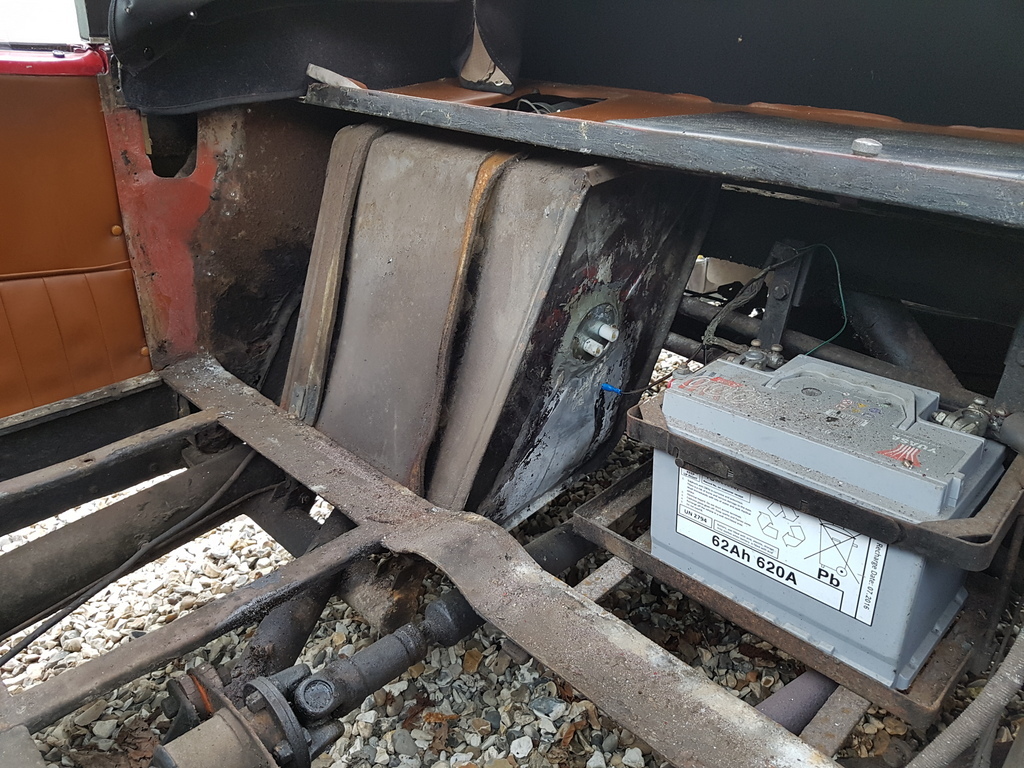 Drill out the many pop rivets that retain the hood upstand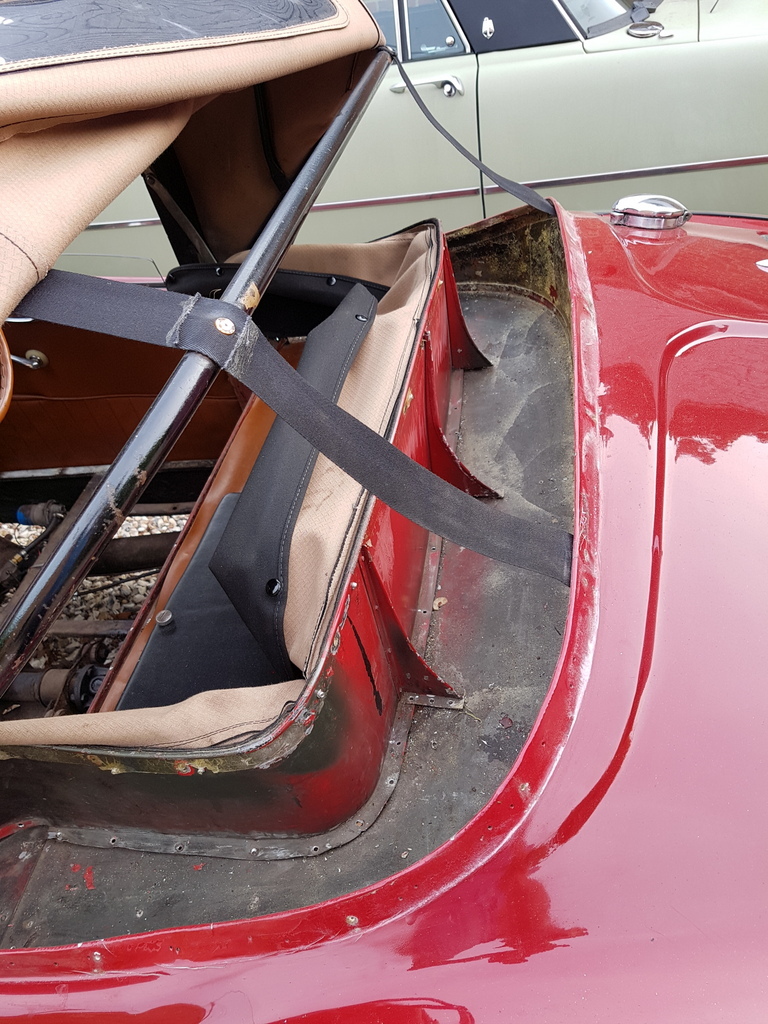 Then the many pop rivets that retain the hood tray & shelf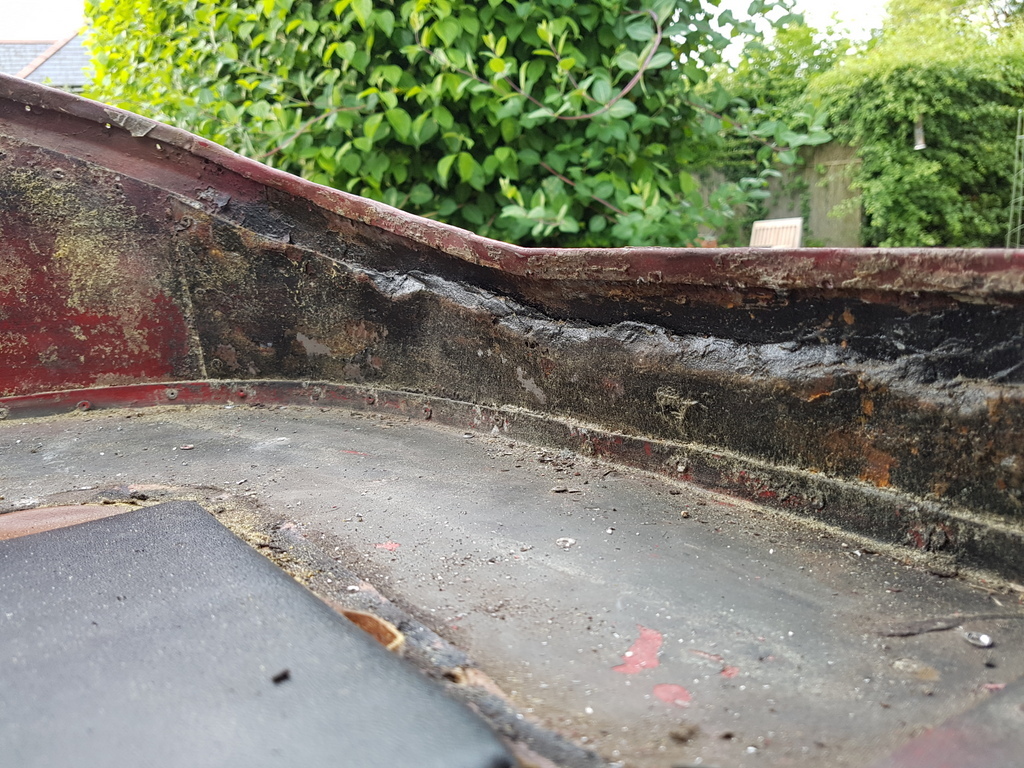 Then you can have access to the fuel tank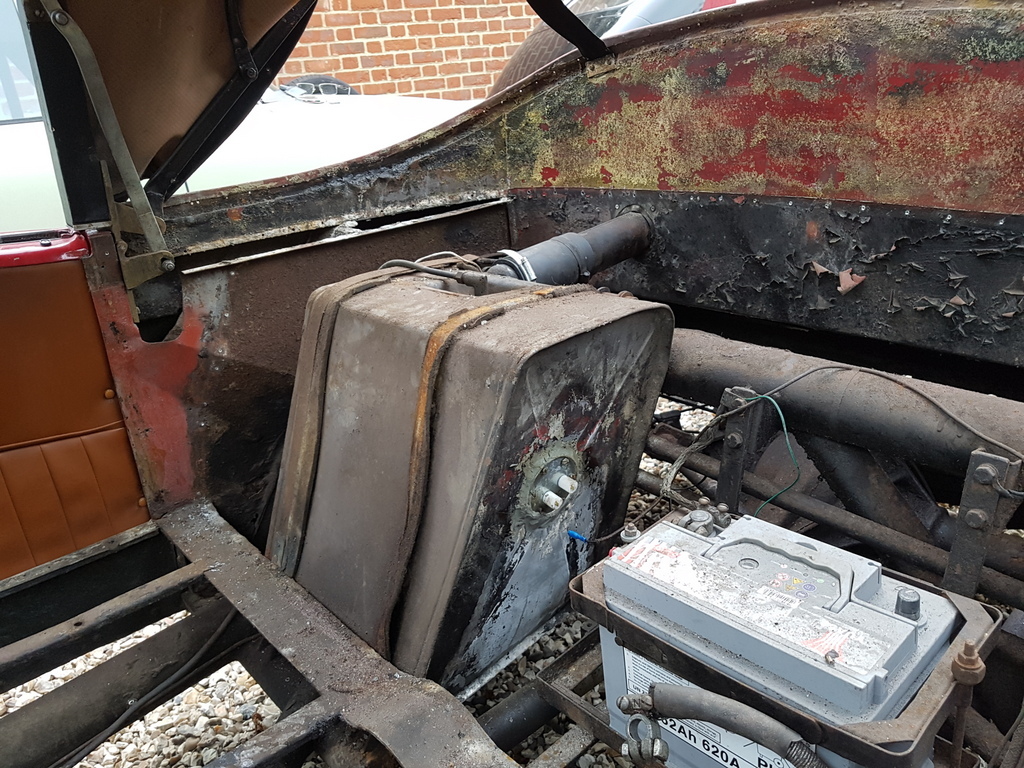 Now out off to a specialist tank repairer
I can see a few twilight shifts on the horizon - I want to maintain the progress on Peters Corsair - equally I don't want the Jupiter to be here for months either