After nice hot brew it was back out to get the steering column and the dash out another rust mess to deal with grinding of seized bolts.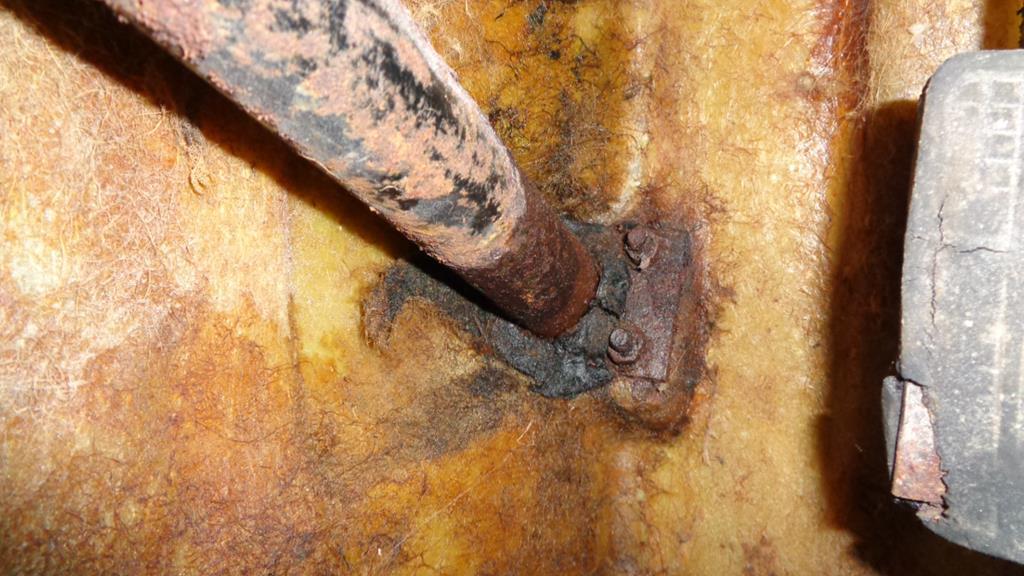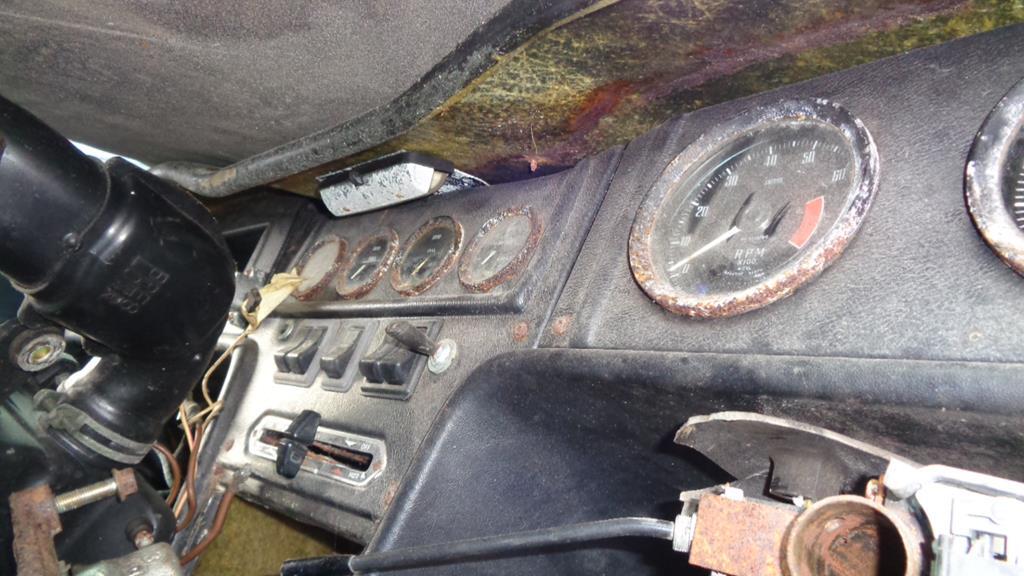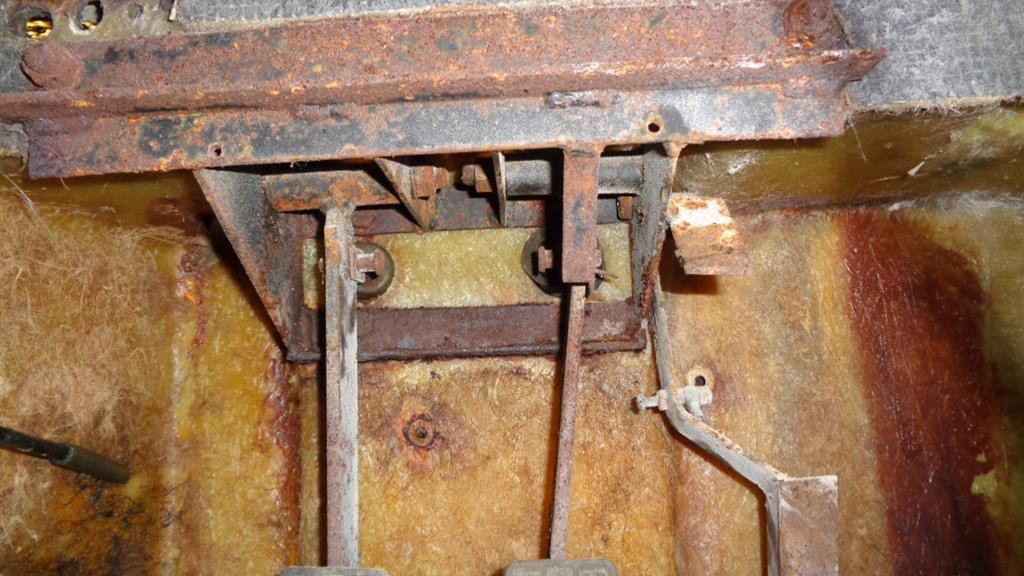 I eventually got the dash out, too busy to take photo's but this is the GT6 heater which sits behind it.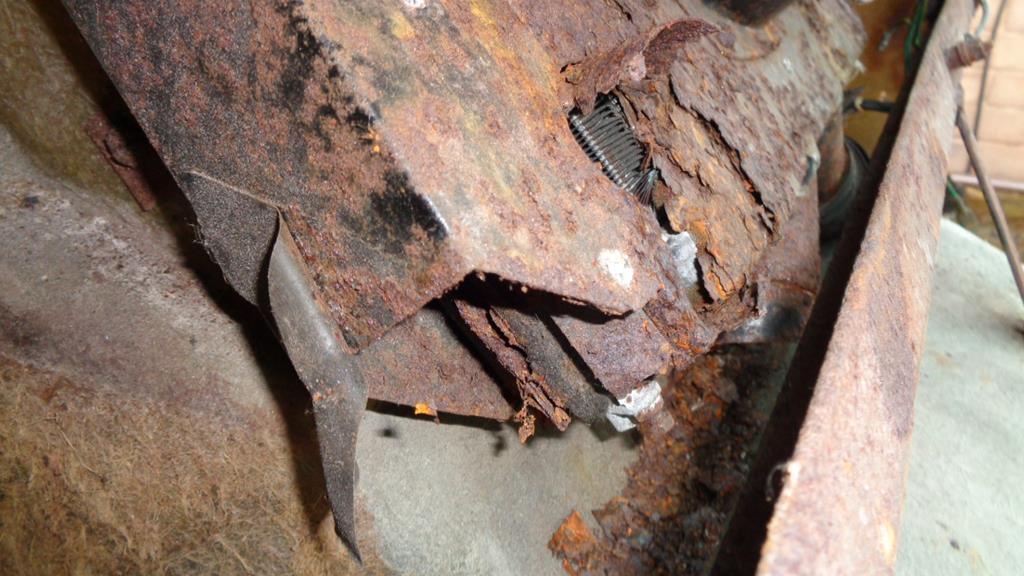 A photo of the plate that sits on-top of the upper door hinge and the state of the lower dash rail
Back of the dash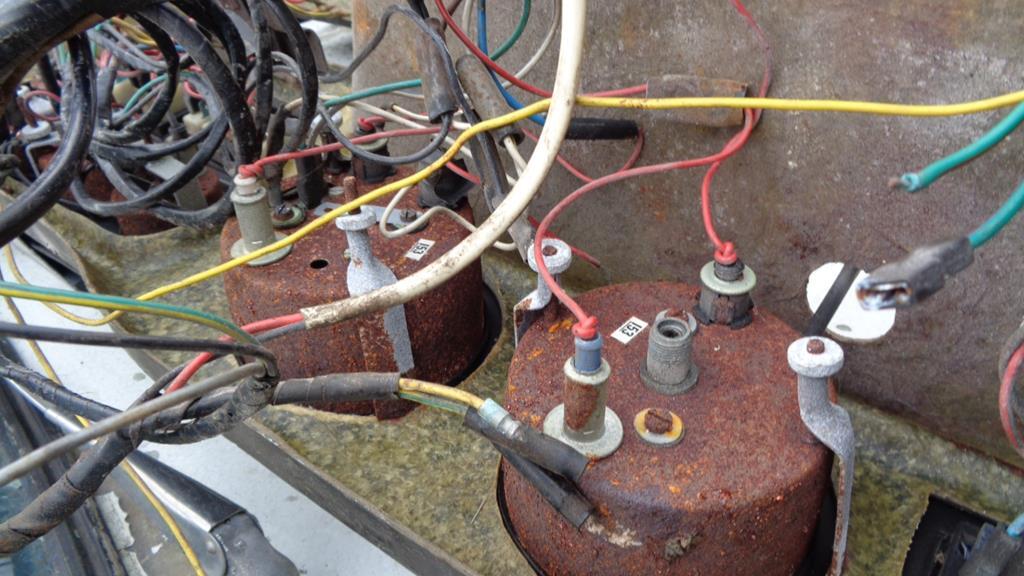 And that was enough of dealing with rust for the day - so I swept up and wrapped it up.