Post by keyring on Jun 5, 2018 23:13:45 GMT
So I finally got found to creating a thread for this....
I bought it after seeing it for sale on here nearly 3 years ago. It had a vr6 fitted to it when I bought it, and it looked like this...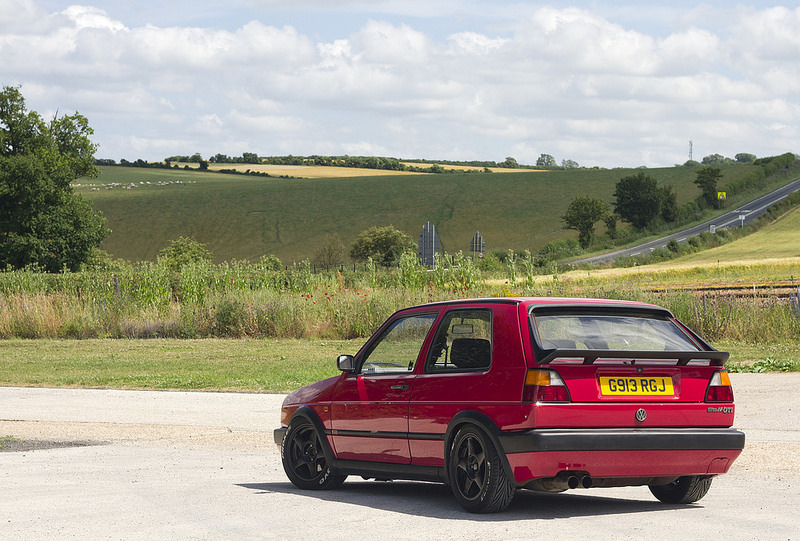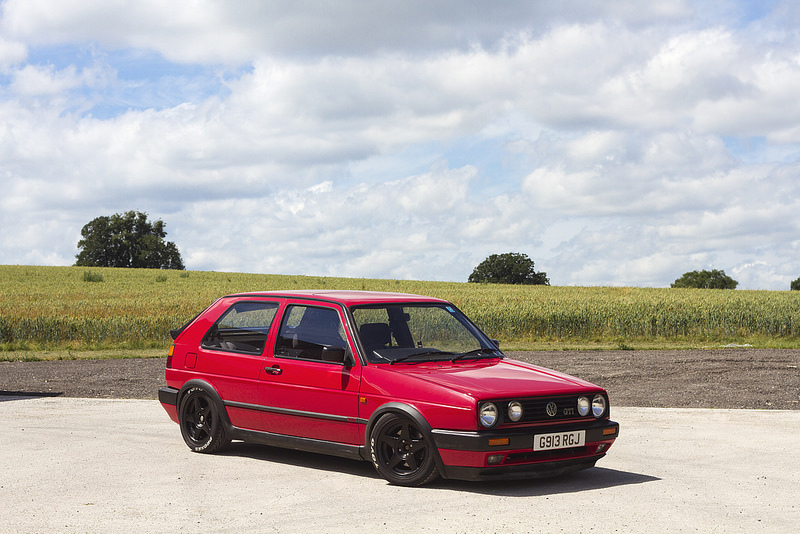 Then around 3/4 months into owning it, an eBay listing popped up with an eBay turbo, cut up vr6 inlet made into a short runner, injectors, intercooler, screamer pipe, wastegate and brake fluid reservoir relocating kit. So I managed to win it for a small sum of money and started gathering the rest of the parts to turbo it. Although it's normal practise to fit a decompression plate to the vr6 when going forced induction, I decided to save having to take the head off, I'd leave it at standard compression and just run low boost.
So it got to around April and I had all the parts, and having decided I wanted to take it to stealth racing to have it mapped, I packed the car up with all my parts, and set off to a friends down in Bristol, it's a lot closer to stealth than traveling from mine in Scotland, and he had started to turbo his vr6 mk2 as well, so was nice to get a hand from him.
We had the view to have it done in a week, however we found quite a few things that hadn't been done right/bodged from when it had the vr6 conversion.
Long story short, it took around 3/4 weeks to get it ready for mapping, but this also included fitting a hydro clutch pedal box, and changing all brake lines. I had to go back offshore in between this, so he sorted out the last remaining bits me bobs while I was away.
I flew back down to his once I was home again, and we finished bleeding it up and getting it ready for it's mapping session. As always things don't always go to plan, and we finally got it out for a test drive... the night before it's mapping day!
We kept an eye on the AFR and they were running pretty spot on, so got some miles on it around Bristol, gave it a bit of a blast and was loving it!
All of a sudden there was a massive bang through the car, as if we had hit a huge pot hole, lifted off the throttle and it was jammed on.
Pulled into the petrol station down the road, jumped out, and found the bolts had stripped the threads on the front cross member where they go into the bumper brackets in the chassis legs. A late night call to my friends missus to come and get us didn't go down too well
back to his house, pinched the bumper from his small bumper mk2, and back to the petrol station to fit it.
Back on the road and we called it a night...
The next day we left early for the drive up to stealth, all was going fine on the drive, until maybe an hour in, and the car was getting a bad vibration through the wheel when cornering/turning
Pulled over, made a few checks, but nothing obvious so we kept going, it was getting progressively worse, just as we made it to stealth and I went full lock to turn into the unit, the cv emptied itself onto the ground..... That was lucky!
No problem to Vince and the rest of the guys at stealth though, new shaft ordered up, and he let me use his tools and ramp to sort a small oil leak while we waiting on the shaft to be delivered...
Shaft delivered, fitted and oil leak sorted it was time to get it onto the rollers.. a few runs later to get a base, and Vince started working his magic....
A few hours later, the golf made 272bhp and 272ft/lb at 7psi of boost.
It pulled amazingly and I was in love, I had a fair bit of fun on the way back to my friends house with a few unsuspecting cars...
( I should have some photos and videos from all this text, but they're on an old phone, I'll try dig them out)
Fast forward 2 years, and minus a couple of melted oil feed lines (cheap eBay sh*t), and a couple of sheared cv bolts it's been bomb proof and put up with bucket loads of abuse including a few days at the local drag strip. Apart from that I fitted some bucket seats, changed the colour of the wheels, sourced centre caps and carried out general maintenance and servicing. It's now looking a bit sorry for itself, requires some welding and body work.... however the engine is still holding up well, which considering it's now on around 180k and had the turbo slapped onto it for 2 years, I'm more than happy with how it's done!
How she looked up until 2 days ago ( photos were last year right enough)