Always wanted a ride on mower, haven't got a lawn that warrants one, I can't eve get it on the lawn without difficulty, although the grass lane behind my house needs cutting every few weeks in the summer so that good enough excuse to buy one..
Rear tyres are a bit perished and won't hold air, I'll probably just put some inner tubes in, the fuel tank is missing but that's easy to sort, there's no grass box but I don't need that, and the cutting deck isn't attached and not in great shape.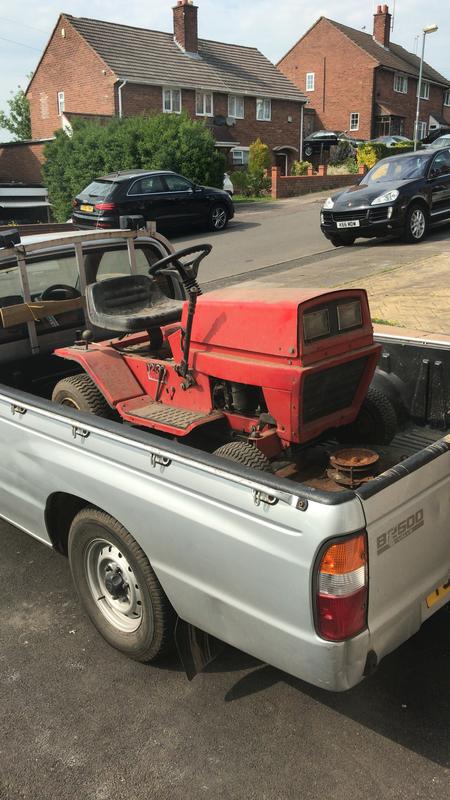 Had a go today to start it, the starter solenoid is broken, after I I hot wired it, it started and did run, not great but 10 years without being used can't help matters,
I don't know if there is much interest on here with mowers but I'm looking for help off people who have similar stuff.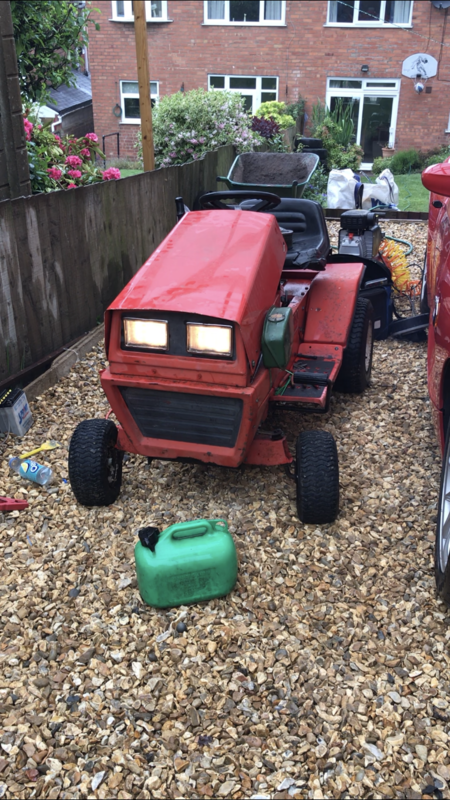 Anyone know what this leaver does?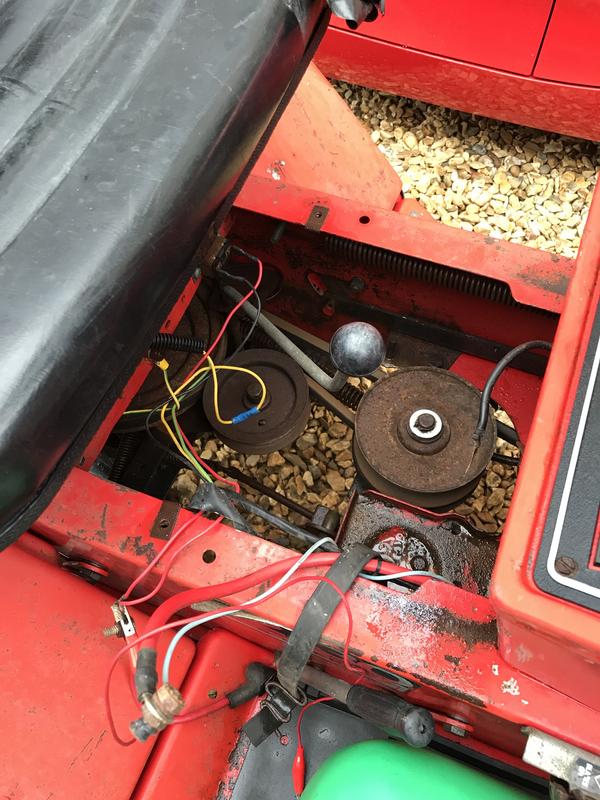 And what plugs in here?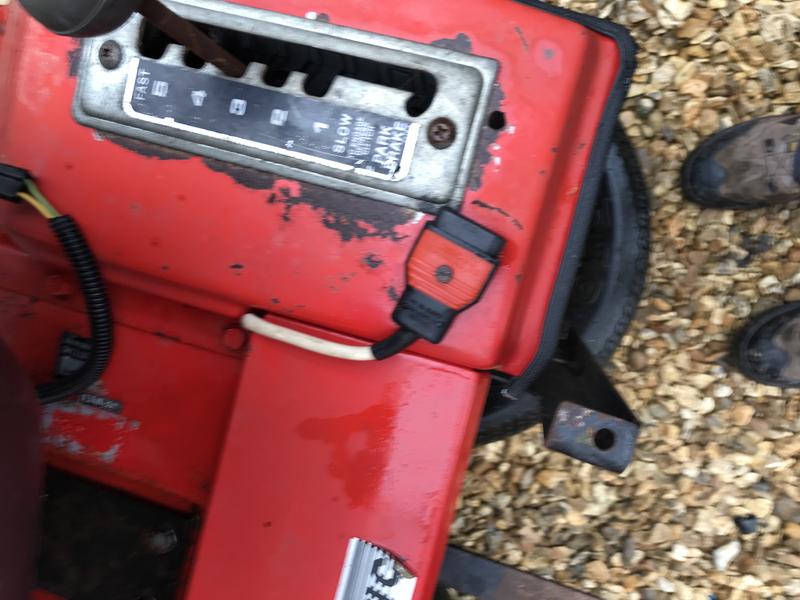 When I did get it running, I tried it in gear and it didn't move. All the belts look in place and things were spinning underneath, anything obvious to look for?
Eventually will strip it back, and get it a re paint and generally a bit of a project in the summer.
Cheers Paul