I've ummed and ahhhed about putting this up for quite some time now on here, mainly due its age. Given that the oldest E46 M3 is now almost 20 years old and the E46 itself was released 20 years ago itself I figured I may as well share my journey with the car. Hopefully I won't be berrated for it!
This story will contain things I could have done and should done. Things I would have done differently if I had known about other outcomes in addition to possibly me questioning whether I should even have bought it at times. It's not the first time I've been down this path or others have either. But then you folks need some entertainment at my expense eh?
For quite some time there are cars you have really wanted to own, from the days you started driving or from a memorable experience. Owning the Stag, 944 Turbo and the Escort RS Turbo ticked many of those cars off the list. It has to be said that the experience of the first BMW my dad had was memorable. An E36 325TDS. While brilliant when it worked it was a pain when it didn't and that was with a full BMW service history!
I even briefly smoked around in this old beast, a mate's old 730i that he wanted shot of.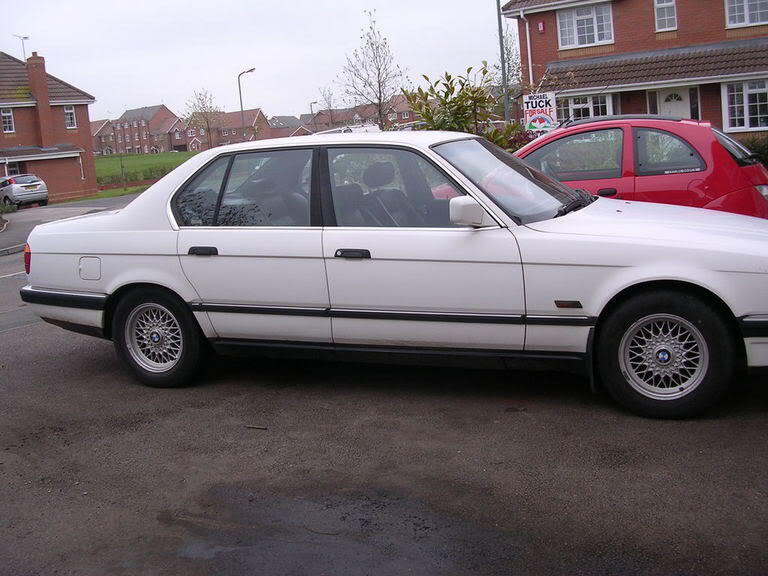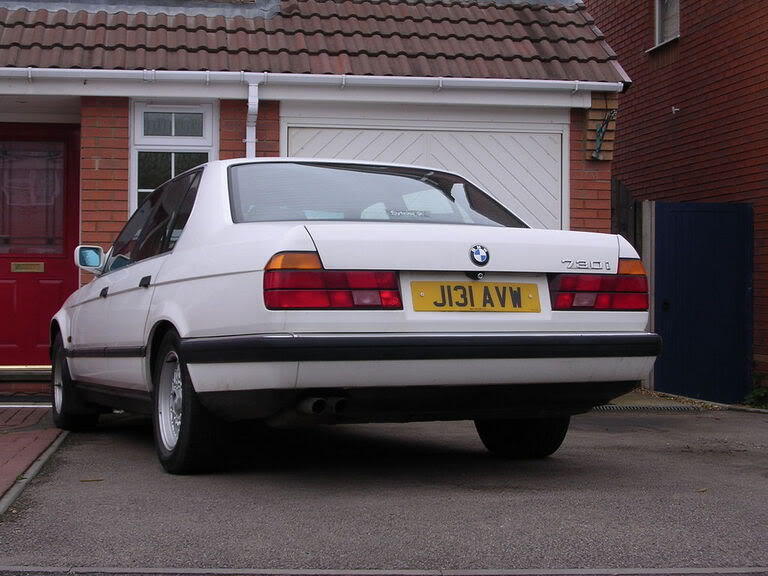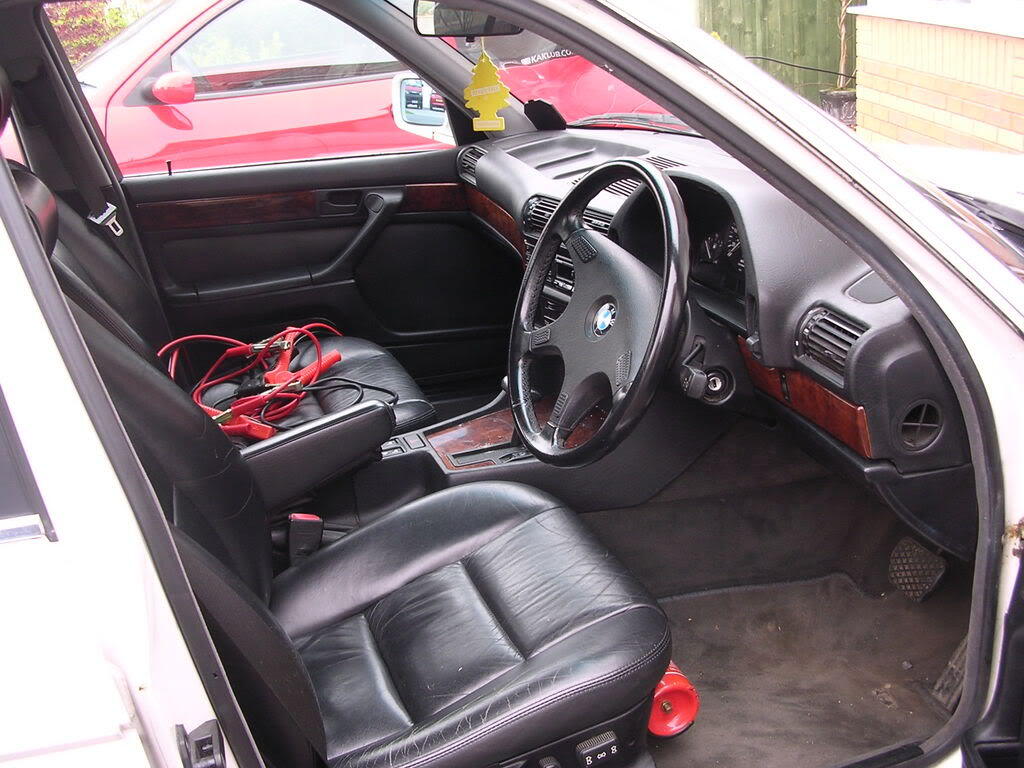 That said it left a good impression with me. The ride was lovely and soft and the engine didn't pull too badly at the time and it even made quite a nice noise! OK, my car at the time was Ford Ka, so anything would feel amazing! Lovely it was but Christ it was thristy, compared even to an XJ40 XJR! Furthermore it had a habit of being a kettle later on in life.
Did it put me off? Did it 'eck!
I even ended up buying an E36 of my own, courtesy of a friend who needed shot of a car and me needing a cheap smoker. While I fancied owning it, I needed another car at the time, but I'll come on to that later on . This was the E36: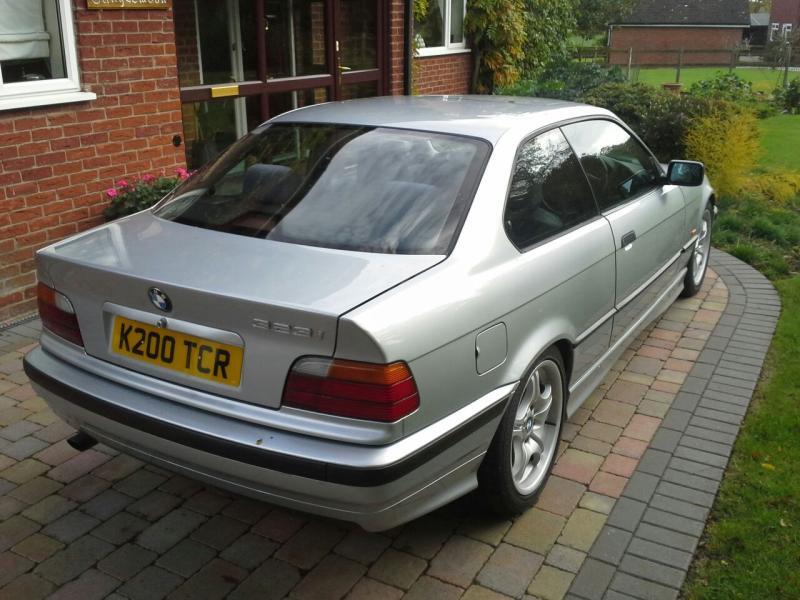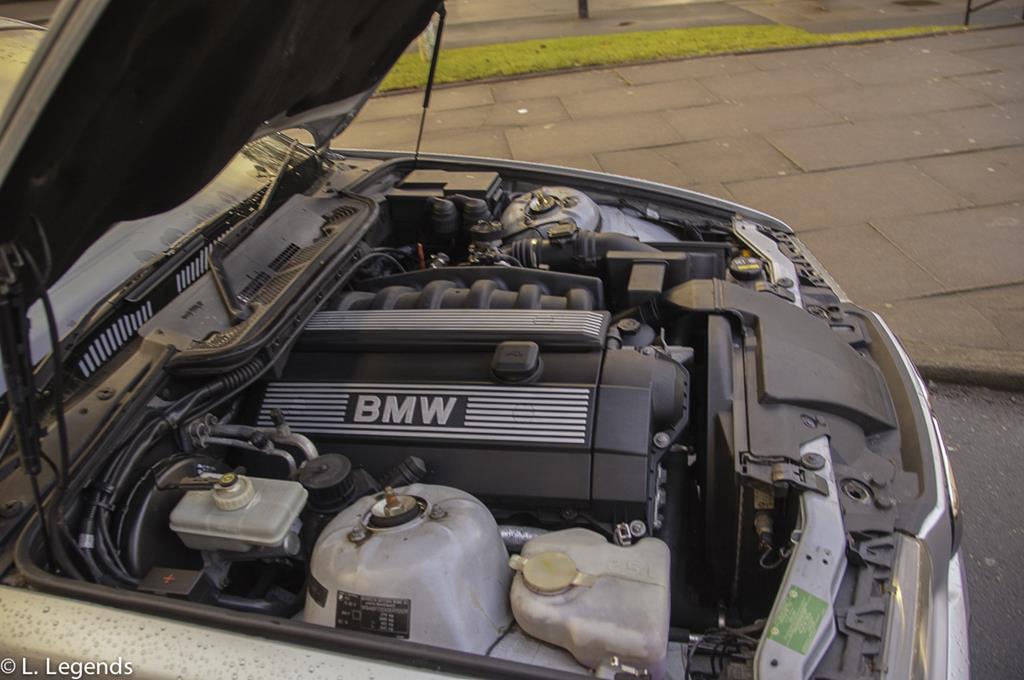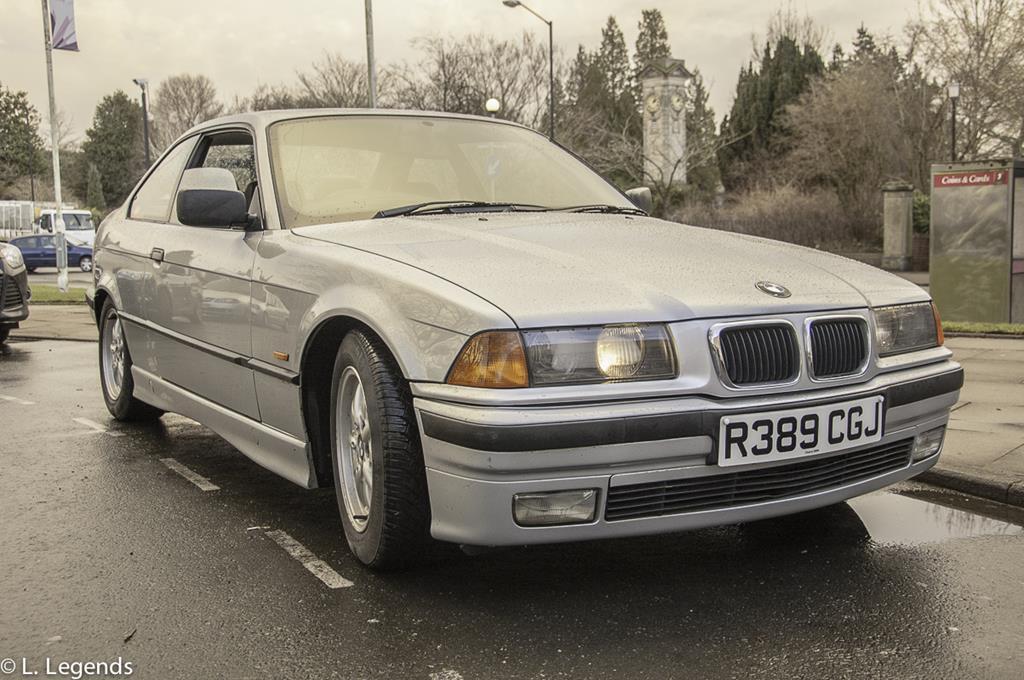 OK, it was not an M3, but it was a step in the right direction. What was the car?
It was a BMW 323i which is a basically a detuned 2.5. Why BMW love wierd nos. I don't know. From being a well maintained car it fell into the wrong hands for a few years, where it suffered some neglect. The conversations were interesting when my friend bought it. "When was it last serviced?" "Erm, I don't know, when it wouldn't pass an MOT?". "Why are you selling it?" "It's becoming expensive to own, so I've bought a Mini Cooper S" Yeah, as if that will be cheaper to own.
It was fair to say that my friend was not buying this car partly due to wanting a cheap track car, he was buying it so as to save it from the lazy owner! This story probably sounds familiar! To be fair the car did get him around quite a bit! That is not to say that he didn't get a little carried away.
The car ended up with the following work done to it.
The spec included:
Powerflex lower arm lollypqop bushes and Black Series RTAB bushes.
New Lemforder arms up front from an E30
Koni suspension all round lowered at around 40mm
New genuine BMW 850i top mounts (my friend ordered the earlier 6 pot dampers as opposed to the later ones).
New OE clutch kit fitted.
Special order leather interior binned in favour of half leather Sport seats ; the interior was very dirty prior to him buying it.
17" Style 68 wheels with brand new tyres of the Beijing Capital Tyre and Accelera variety.
Fully serviced bar the coolant and fuel filter
Rousch (spelling?) Individual option leather binned for half leather Sports seats.
Great, so the car was sorted when I bought it? Not quite. It had a few issues. These included:
The car not warming up (and it even running in the blue part of the gauge when coasting downhill! ;Fixed
The rear heated window not working ; Fixed
A horrifically rattly rear shelf ; Fixed
Non working central locking ; I could not fix this
The car driving with a mind of its own. ; Fixed
Not a bad list but still a list to get stuck into!
In short I ended up doing a number of things which are detailed in the BMW 323i thread in my signature. These decisions were driven off my experience with parts in the past.
Despite doing quite a few things to it the E36 still did not inspire confidence as I expected and it was not like I had a yardstick to compare it to ; my previously dead Mondeo V6 on winters was far nicer in the bends!
It was fair to say that I was not gelling with the E46 as much as I hoped I would! To make matters worse I didn't think much to the gearbox. Initially I thought it was shot but it appears it was normal. Basically if you shifted too quickly you could crunch the gears. It is to this day the only car I have managed to crunch the gears in going from Neutral into First from a standstill. Yes, I know you can get quick shift kits and ditch the clutch delay valve, but you do wonder why BMW fitted these. If experience on past cars is anything to go by I've seen similar things done to save the syncros, but of course I was doing the opposite! It's one of the few times I wished I had the auto version instead!
So, when will I get to the story of the M3? Soon. But this is the reason why I bought the E36. To save the car below from getting battered during the winter.