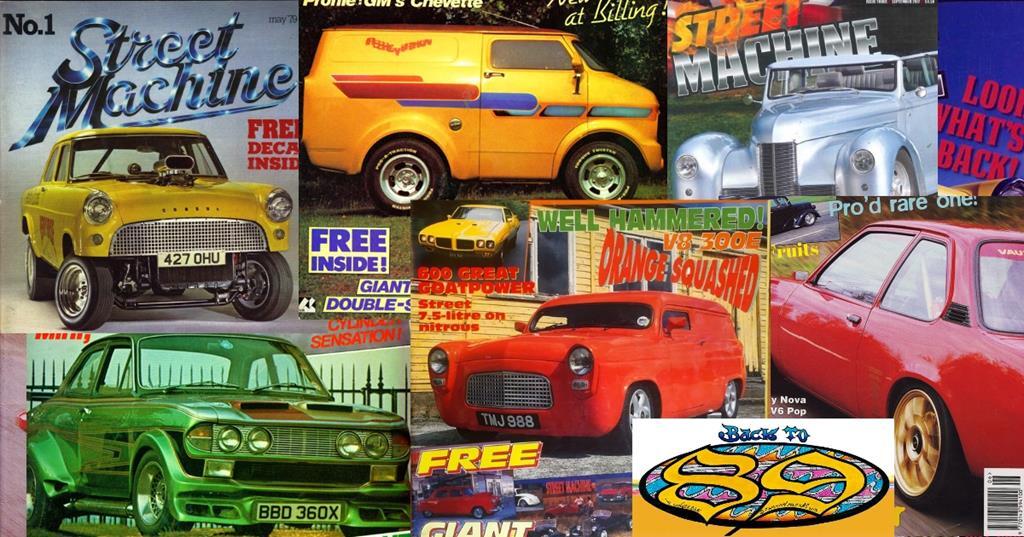 Street Machine Paddock
Born in 1979 Street Machine magazine was a cornerstone of the British modifying scene, from the 70's show rod era through the 90's and to the early 2000's Street Machine showed us what was out there and what was possible. Featuring any number of iconic cars it informed and shaped what would ultimately become the retro scene. 2017 saw the magazine re-launch, with its range of hot rod, custom and other modified stuff intact. We're very pleased to have the magazine as the first of our curated paddocks. We will be pulling in feature cars from across the run of the magazine, including hot rods, street cars, show rods and with the help of the B289 VWs of the era.
We will be revealing the cars we've had confirmed for display over the coming months, and we're still looking for more. So if you know an ex-feature car or if there are any you would like us to try and hunt down (we've already been on the phone to Germany tracking down one of the cars!), we'll do our best to find it. We've already got some surprises and cars not seen in public for a long time.
Retro Rides Weekender is going to be unlike any show you've been to.