&nbsp
As of 2016, the penalties for carnapping, as it's known here are.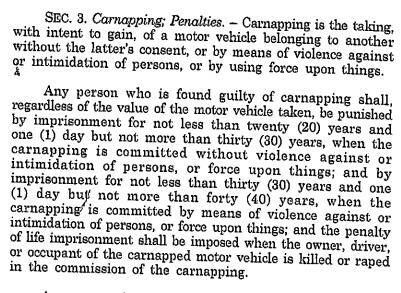 Apparently in 2015, there were 5 cars a day stolen in Manila - most with the driver being threatened or shot (stealing cars from car parks and the like was always fairly rare due to huge security) now it's virtually unheard of.
You really don't want 20 years in a Philippine gaol!