So in the last year, me and Mrs Rich went on holiday to Ibiza again and in my typical fashion, wanted to hire something a bit junk. We previously hired a Mehari for a day and only broke down once, and really enjoyed it. This time we wanted to have no technical limitations on vehicle as there are some stunning locations to be visited by not-car, like beaches, the tallest mountain, ect, so we hired a battered black Wrangler TJ with the wrong size tyres, a Defender tube bumper and more stickers than I have socks. And proceeded to drive to the top of Sa Talaiassa, beaches you wouldn't know were there, ect.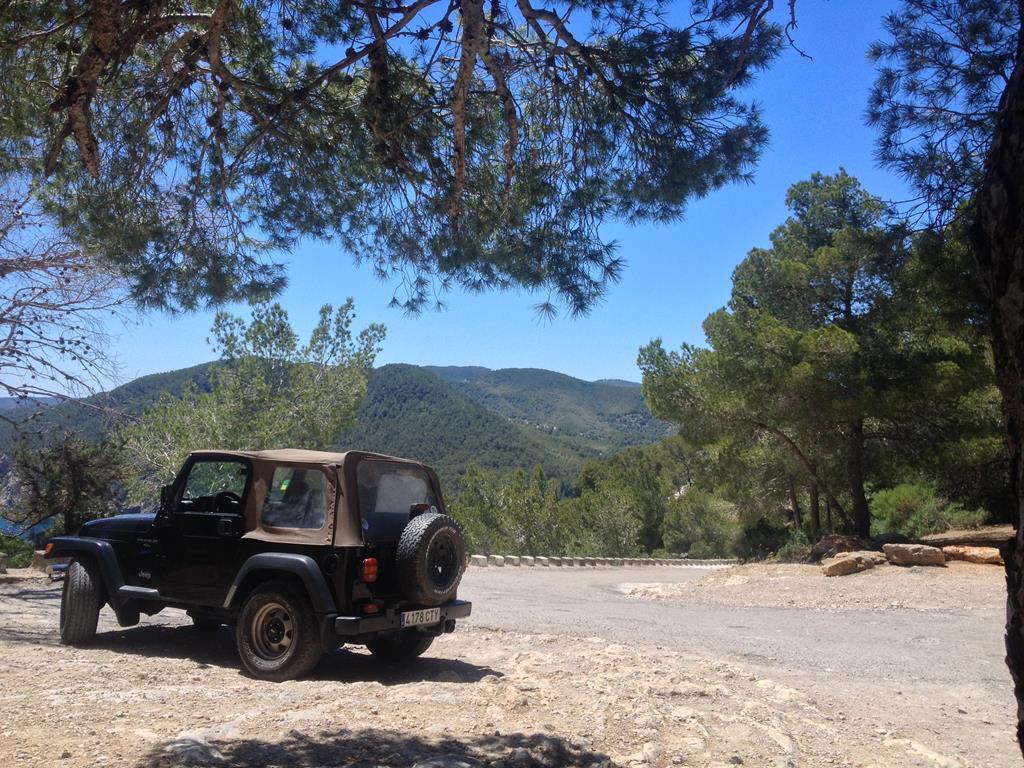 Mountain. You could see Eivissa and Saint Antoni at the same time more or less.

Anyway. The point of that story? I fell in love with the character of 'modern' Jeep. Not the current stuff they churn out, and I am well accustomed to the war time stuff, which is great in its own way, but the late 80's, early nineties 'feel' of what it was. I had to have a slice of that 4 litre in my life. Sadly, Wranglers are out of my budget, and to be fair, are no more practical than the Landrover I decided it was going to have to replace. So I decided I wanted to find a decent 4 litre XJ. But it would have to be black, and it would have to be a pre-facelift. But I would bide my time til one was local as I was in no rush.
Fast forward to mid August, and this was on my drive.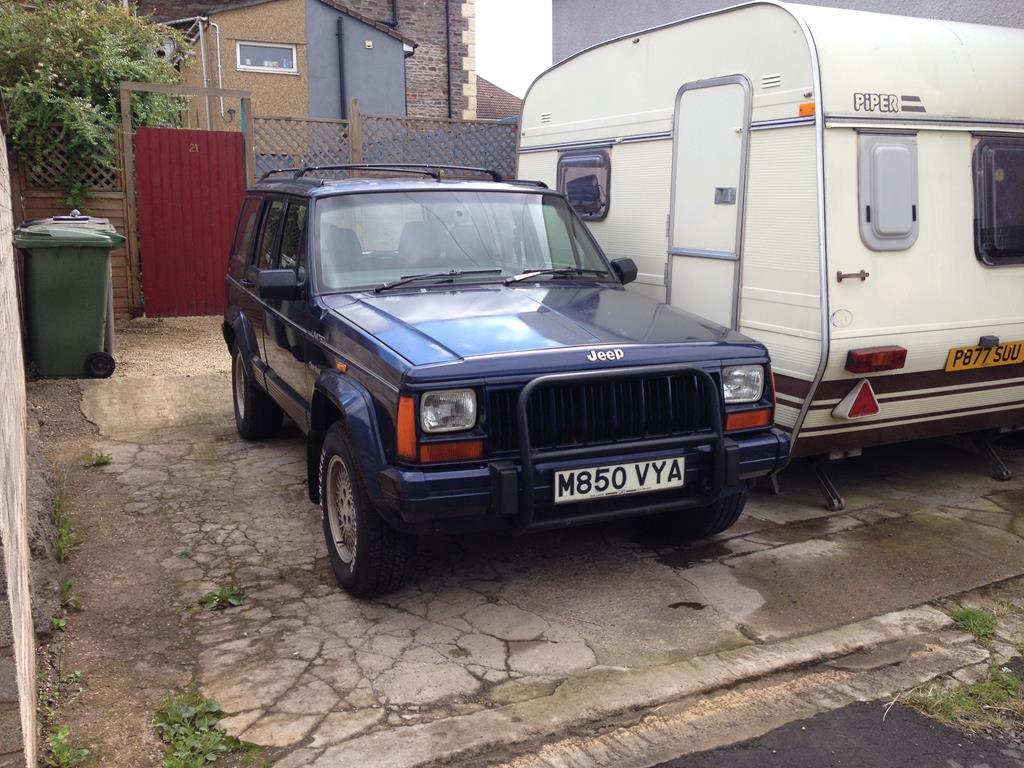 It isn't black. It was however, 3 miles from me, and a grand less than I was expecting to pay. It is a 4 litre HO limited, with the SelecTrac transfer box, TracLoc axle, sentinal headlamps, 6 way electric seats, and so forth. The paintwork is tired, so it will in time get a repaint. In gloss back with gold detailing.
Paintwork aside, it's really tidy.
Barely sat-in looking drivers seat..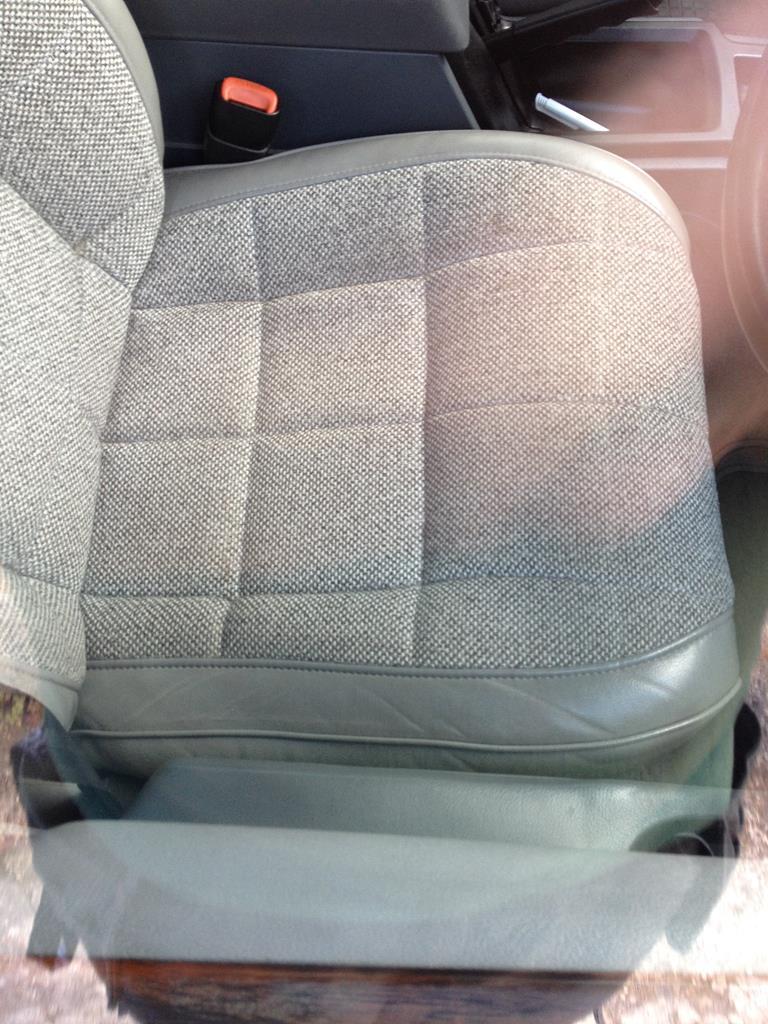 I've removed the rear sound bar as the speakers were.. err.. not. and the cloth was peeling off.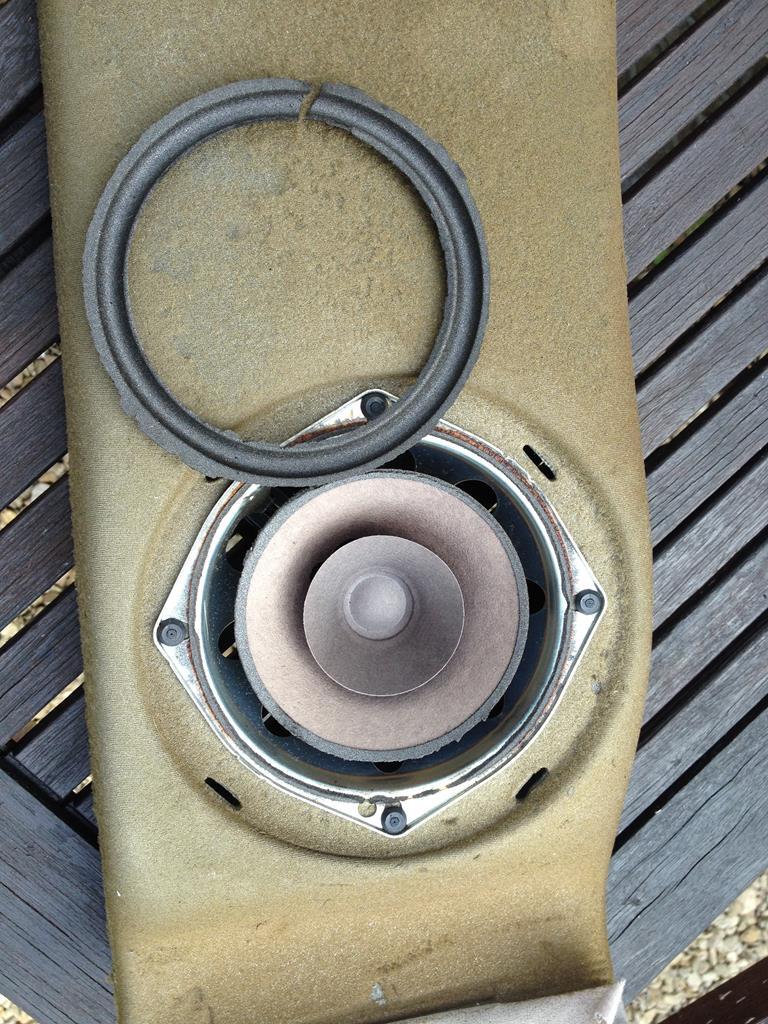 few coats of grey paint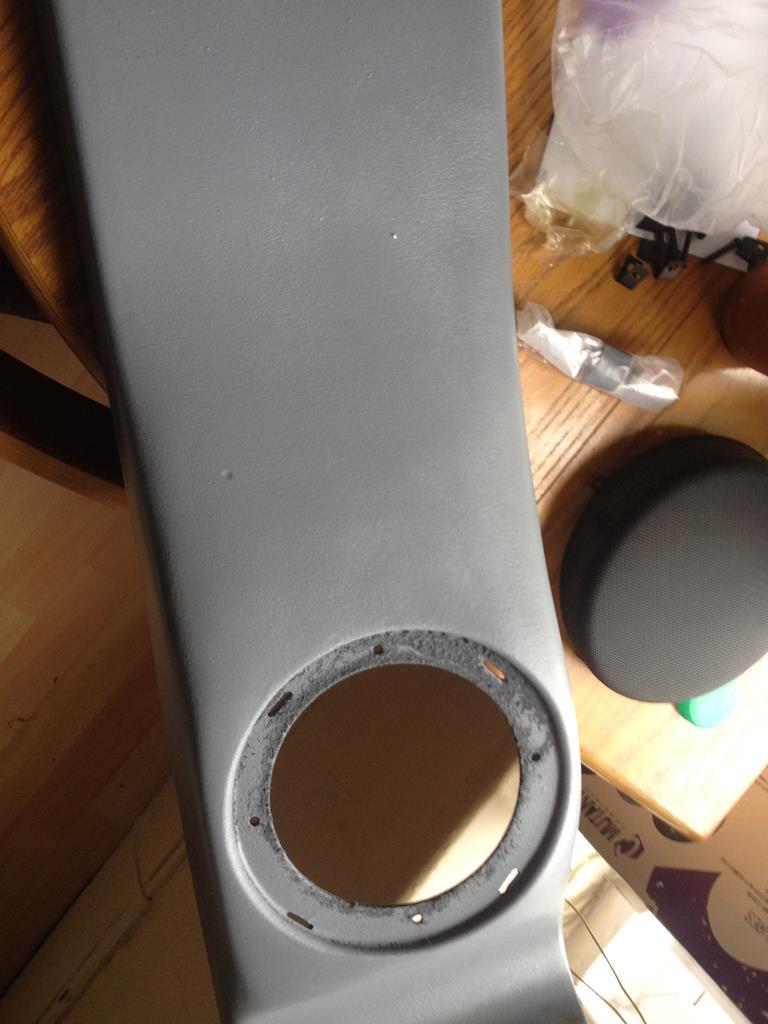 New speakers. Settled for cheaper coaxials as the sound isn't going to be particularly great no matter what goes in it, it's a pod made from headlining, fixed with the interior light and side window trims.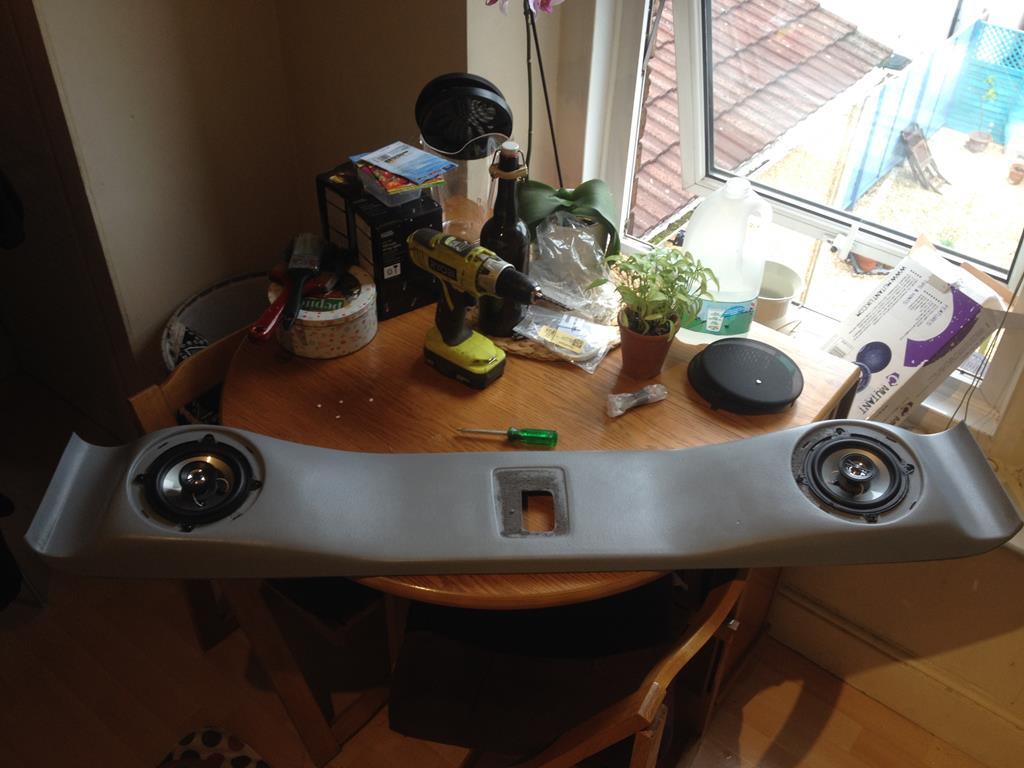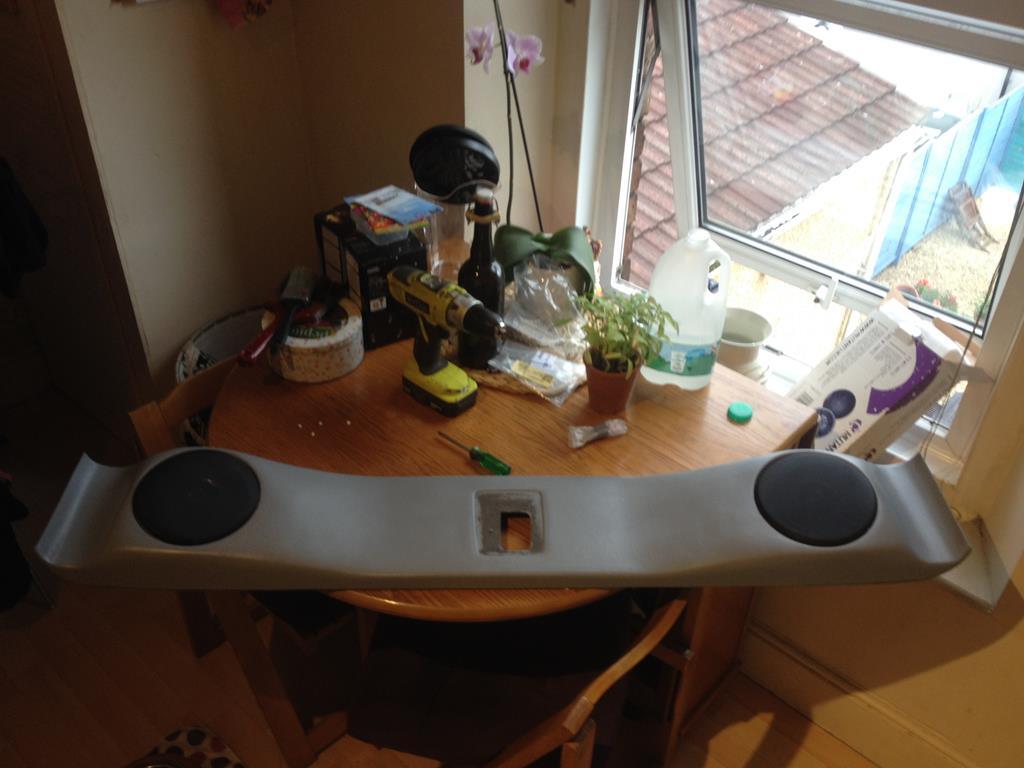 Which meant I needed to remove the old tape deck and fit my decent HU from the Landrover. I would love to keep it period but this is a great unit and it isn't too OTT and intrusive. But alas, someone had crimped the panasonic loom onto another radio loom which in turn was crimped onto the factory wiring. Bah.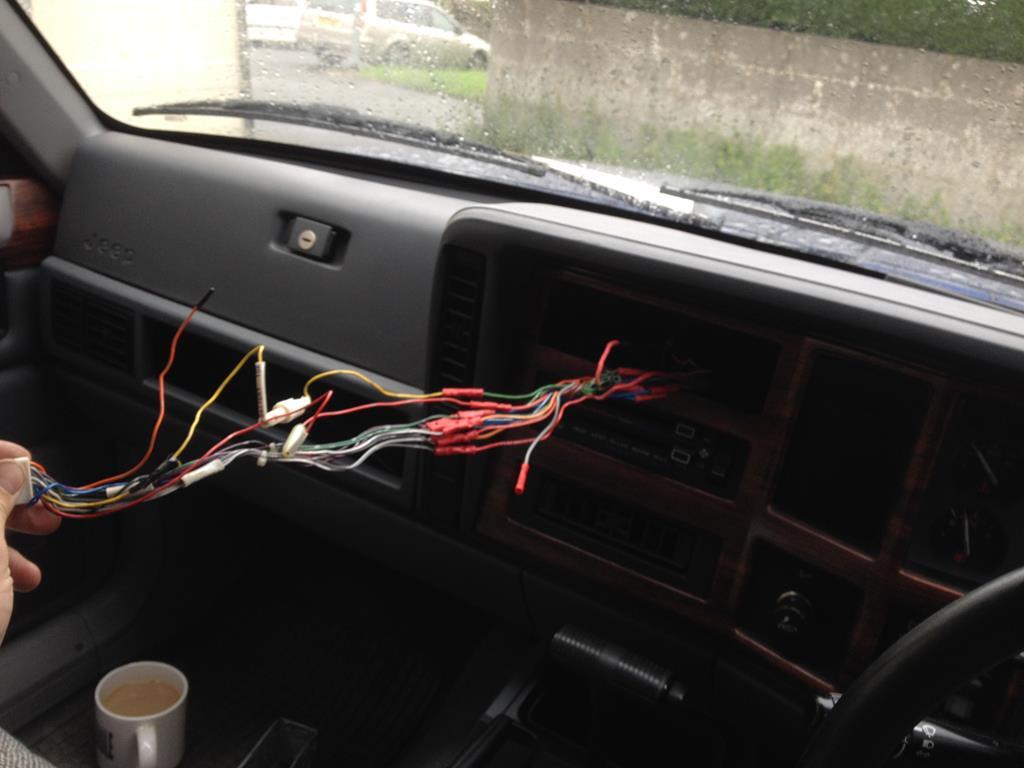 New ISO plugs fixed that.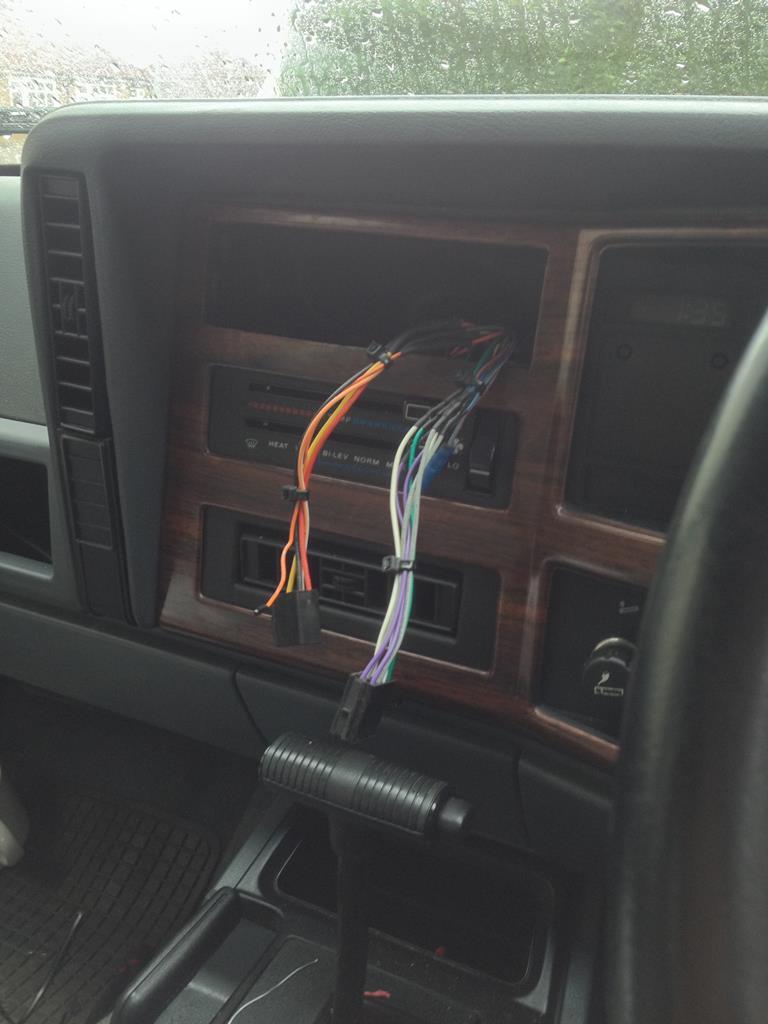 All done.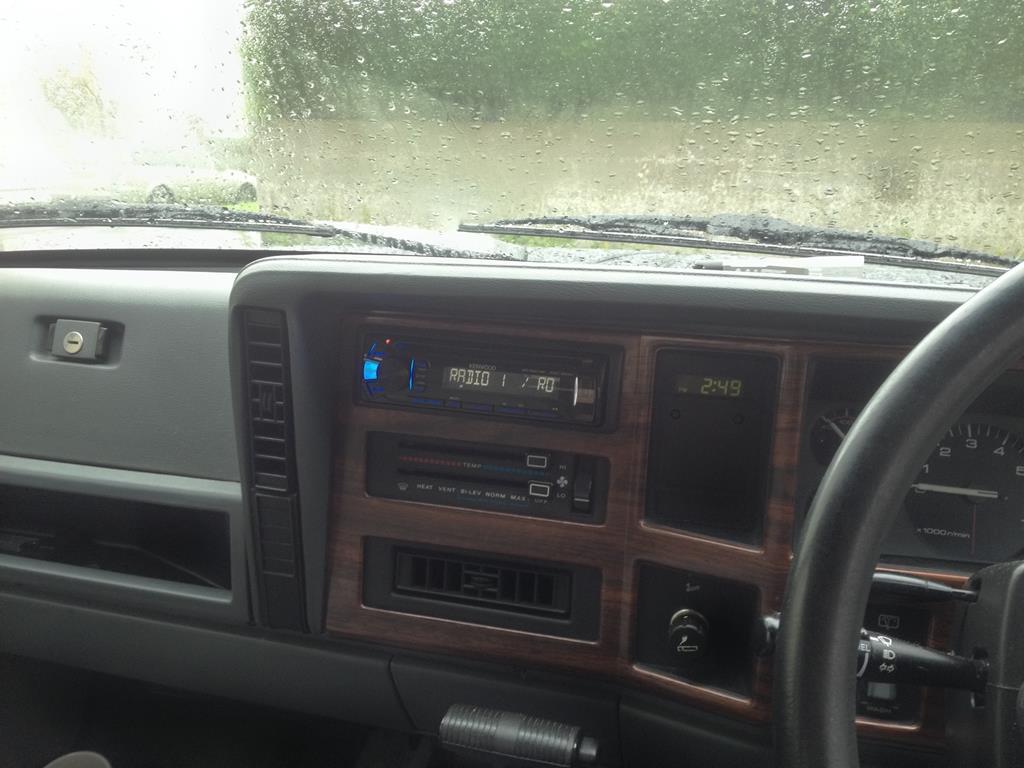 I'll hopefully get some more photos tomorrow.