I managed to get a bit of time in the workshop today.
spit 2 ready for a weld and tidy up
mid weld with the support stays going in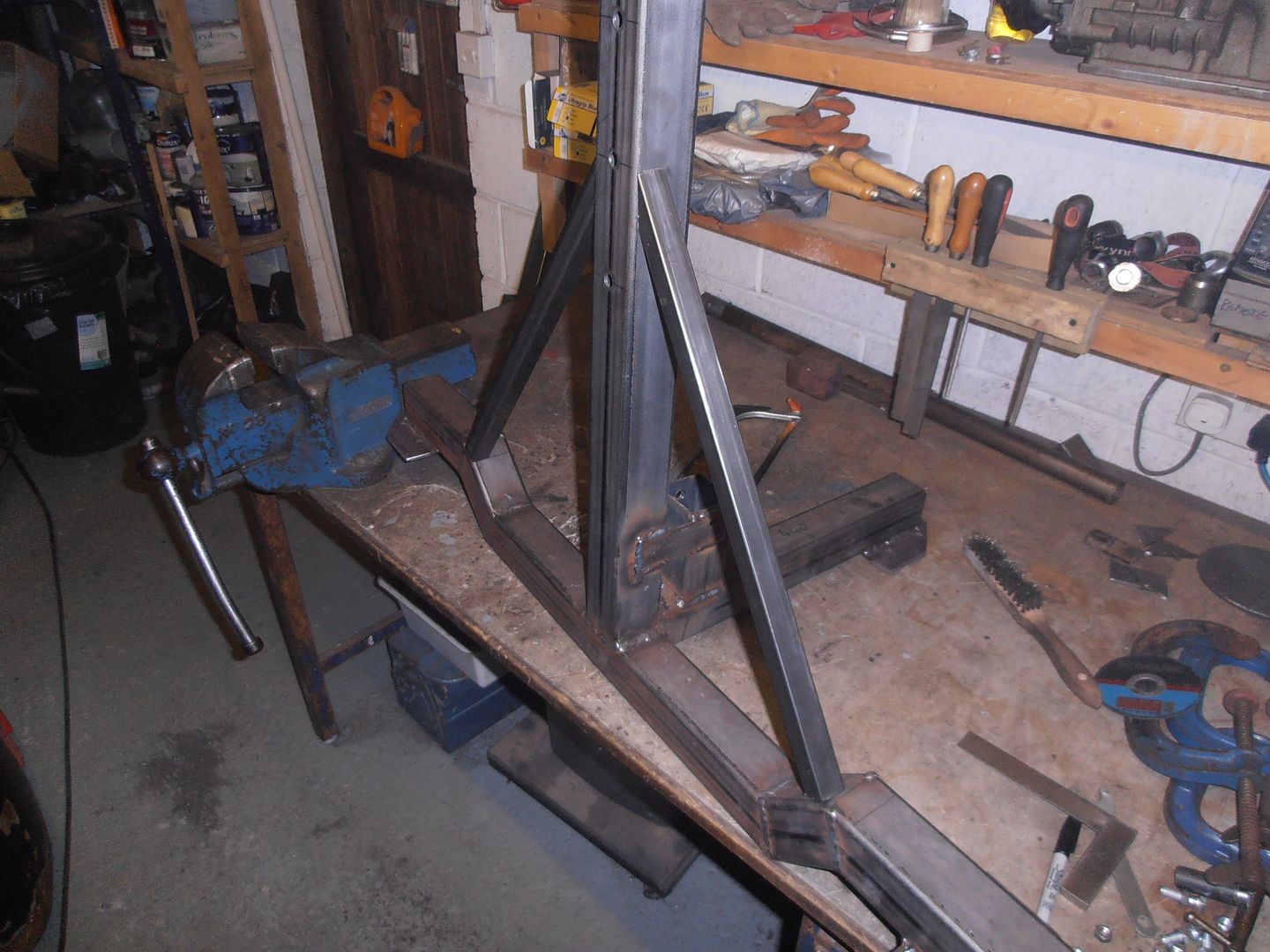 more welding
weld on the rotation lock
forget to take pictures for ages....
Then remember again
thats the car supported on the spits only at about 1/2 height
and starting to raise the spits to get close to the centre of gravity of the shell. I think i'll need to go up 1 hole more on the upper arm
fair bit of heigh on it at base position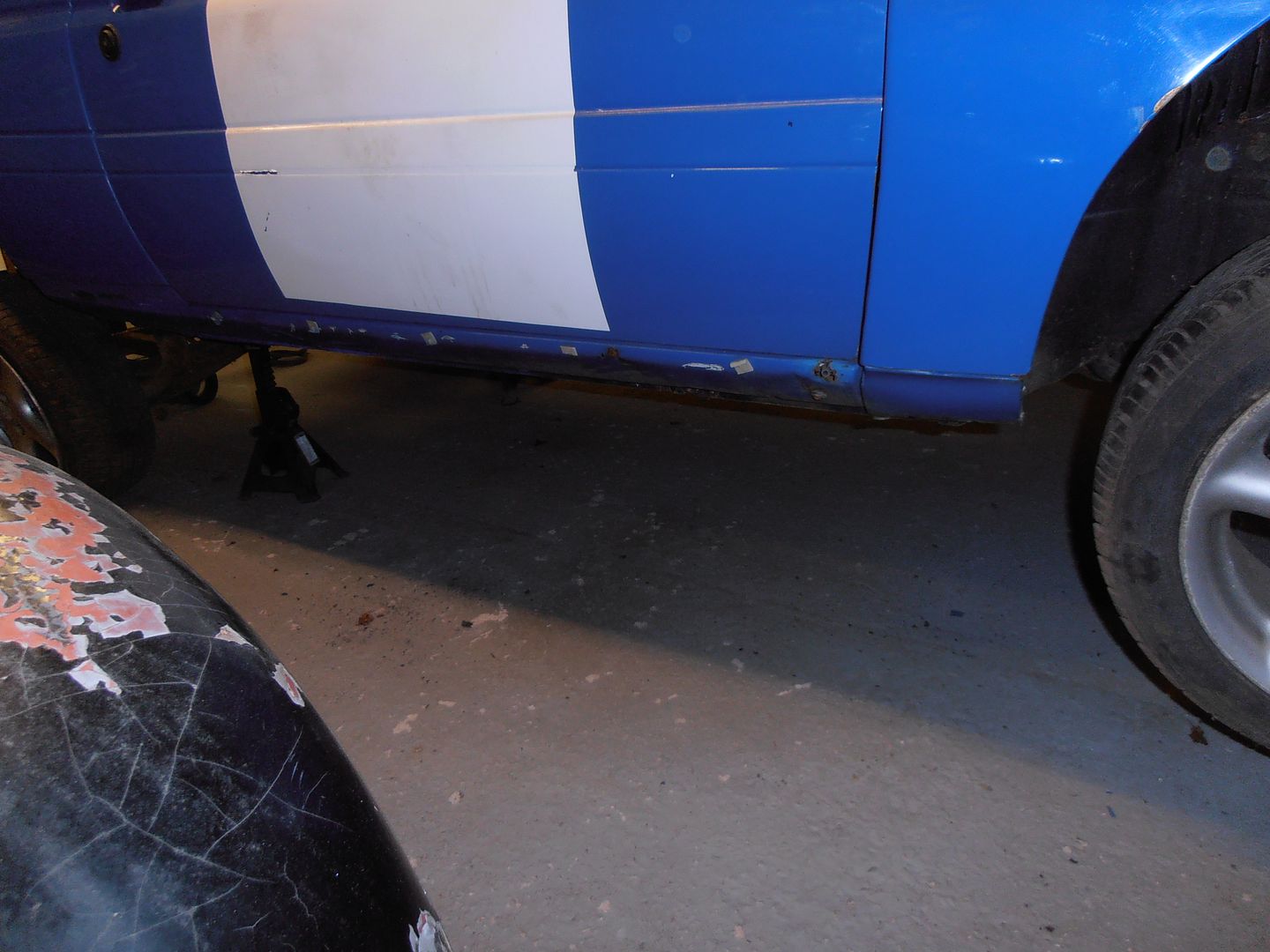 after locking the spit off I took the opportunity to use the car crawler to get underneath.
Whole underside has been caked in thick black tar like underseal. Its horrible and was someones poor attempt to hide the rust...
like so
there are a few holes in the floor, but i knew about most of them already, along with the pretty poor repairs.
as i said the tar like coating is everywhere.... I'll save about 50kg just geting that cleared off
turrets have been nicely fitted
and this is the adaptor someone made for using it with standard rear suspension
this is the worst bit of the whole car
it almost looks like vent holes in the chassis leg, but is in fact rotted out chassis leg. This is why i've already bought a complete new leg. I suspect i'll chop it up to fit though, rather than put in a full leg.
the other side (passenger side) is in much better condition as far as I can tell today.
Still a lot better than some of the others i've seen on the escort forum.
Will see where i get to next weekend. Still a few bits to sort out with the jig.