I think I may well do that.
It also means I don't have wirring sitting next to the hot rad, and ripe for being broken in any nudges it may get.
I think i've also found out where the side lights connections are...
Escort cosworths have indicators in the front bumper, what look like indicators next to the headlights are the side lights.. as per the below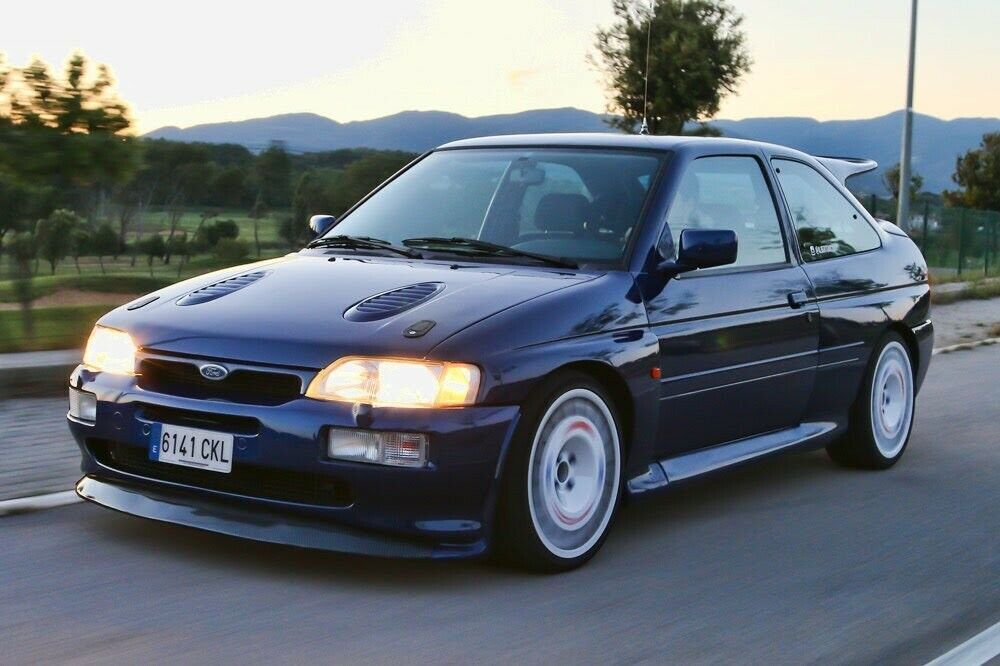 These go for STUPID money (£150+ each...) so a different solution may be required in the interim.
Mot tests says....
"Front and rear position lamps
Vehicles must have 2 front and 2 rear position lamps, except for tricycles or quadricycles that are less than 1,300mm wide.
Daytime running lamps (DRLs) or headlamps may function as front position lamps. "
So I may just wire it up so first stage lights are headlights, not side lights. The side lights can then be blanked off. which appears a common mod when fitting morretti round lights anyway.