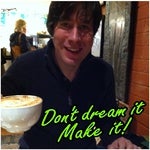 You never stop learning & being open minded is always a good thing, everybody has their own twist on things, to get the job done, but the fundamentals are always the best starting points, get them wrong & the job goes south very quickly.
Back in the old days, etch primer was king for aluminium, but having tried Epoxy on my AM, I can see the advantages, I'm still a solvent guy, haven't tried waterbased basecoats yet as I've seen them peel off!
My paint process btw is, 120g d/a sand bare metal, Epoxy primer applied with a foam roller,no waste, then filler work/blocking, seal filler with Epoxy again, then 2k high build primer to level everything out from 180g-320g, followed by 2 coats of 2k solid colour gloss coat as an undercoat to check reflections & fill any scratches to 800g w&d, as any metallic/pearl basecoat will show scratches left in the prep, then b/c & lacquer to finish.
All my prep work is hand blocked, I never use a machine.
Finally wet flat lacquer 800-2000, then use 3" polishing heads to finish, this is my method at the moment, if I pick up a new tip, then I'll try it.
I know the above method is probably not commercially viable, but I have no time pressures or profit to consider, so I imagine it's a very different issue for you running a business.
Martin - You are not far off from a process point of view - the Jupiter that I have on the current thread will be going into paint in a couple of weeks so you will see my favoured process on a stage by stage basis - but basically I correct & fill from bare metal (top quality fillers that are designed for bare metal application) all hand blocked back to correct profiles - sprayed with a high build 2k polyester spraying filler - initially machine sanded with P320 then hand blocked / hand finished - epoxy / 2k primer over the blocked polyester applied as a wet on wet system - wet sanded by hand - P600 initially and finished with p800 prior to basecoat & lacquer - I use a slow hardener in the lacquer - then hand flat back with p2000 wet with soap - 3M do a fantastic 3 stage polishing range which I will explain on the Jupiter thread - I utilise a 6" polishing head at a low speed and get flawless results
Water based is not something that I would normally favour using on restoration work at all - it's ok for minor repairs / new panels on moderns etc but is not durable enough for my liking.