I got the wheel carrier finished up. I decided the rose joint hinges weren't going to be strong enough so I welded on some tubing and used M10 bolts for the hinges instead. I drilled out the plate until I could pull some wheel studs through it.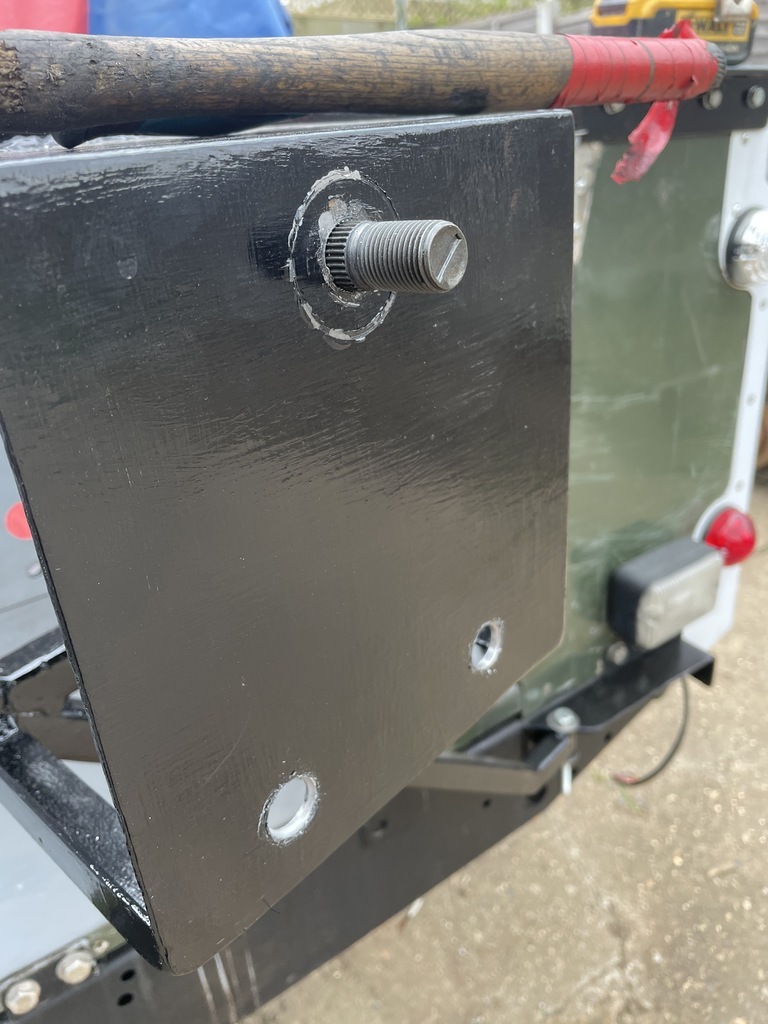 Test fitted one of my freshly media blasted wheels to check fitment. It sit's in the same position as it did when it was on the door. Hopefully the larger tyres won't interfere with the door handle too much.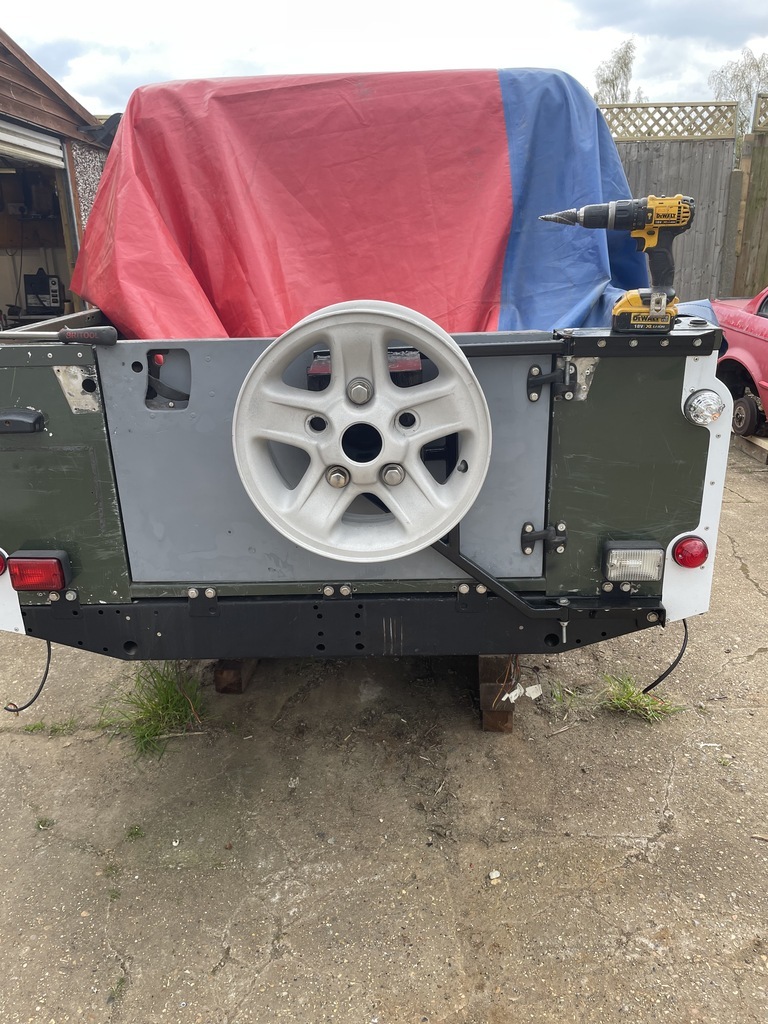 In other news, a friend and I have bought a very pink, very straight, 2 door BMW E30 316i Lux.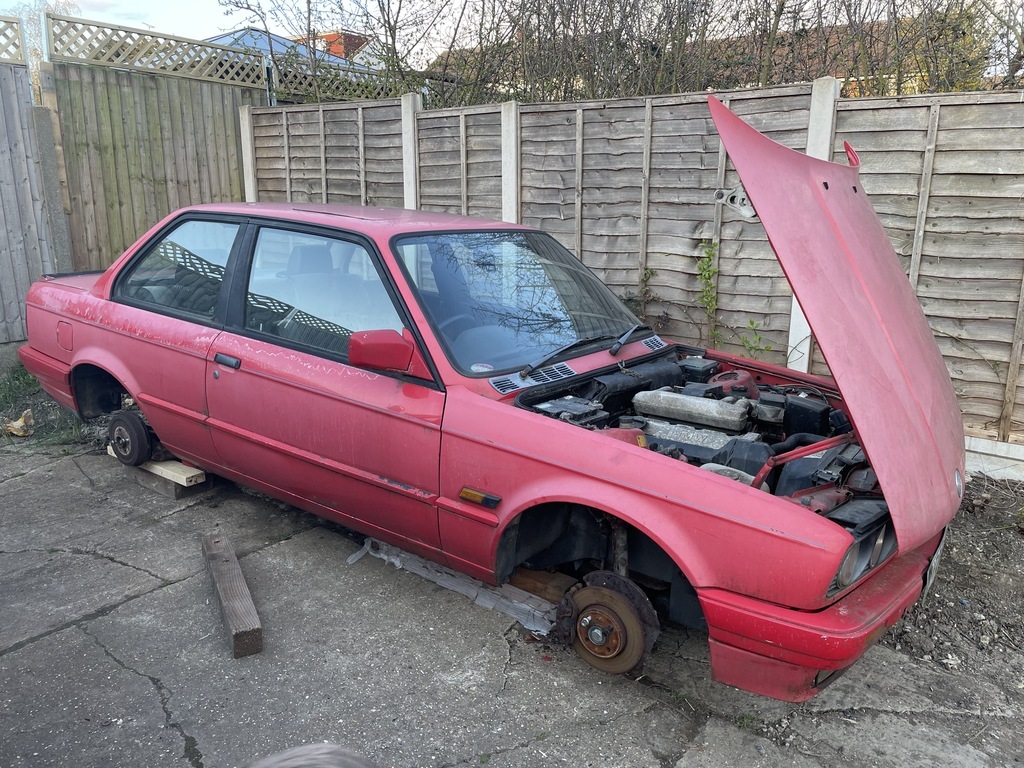 The plan is to clean it up, fix the front suspension, get it running and sell it on as a project for someone to enjoy.