So before lockdown was enforced, I bought a second hand transfer box for not alot of money with the intention of rebuilding it. I've never done one before and wanted to learn. Many videos are available on Youtube so I spent many of my lunch breaks binge watching them.
Here it is after a good wash.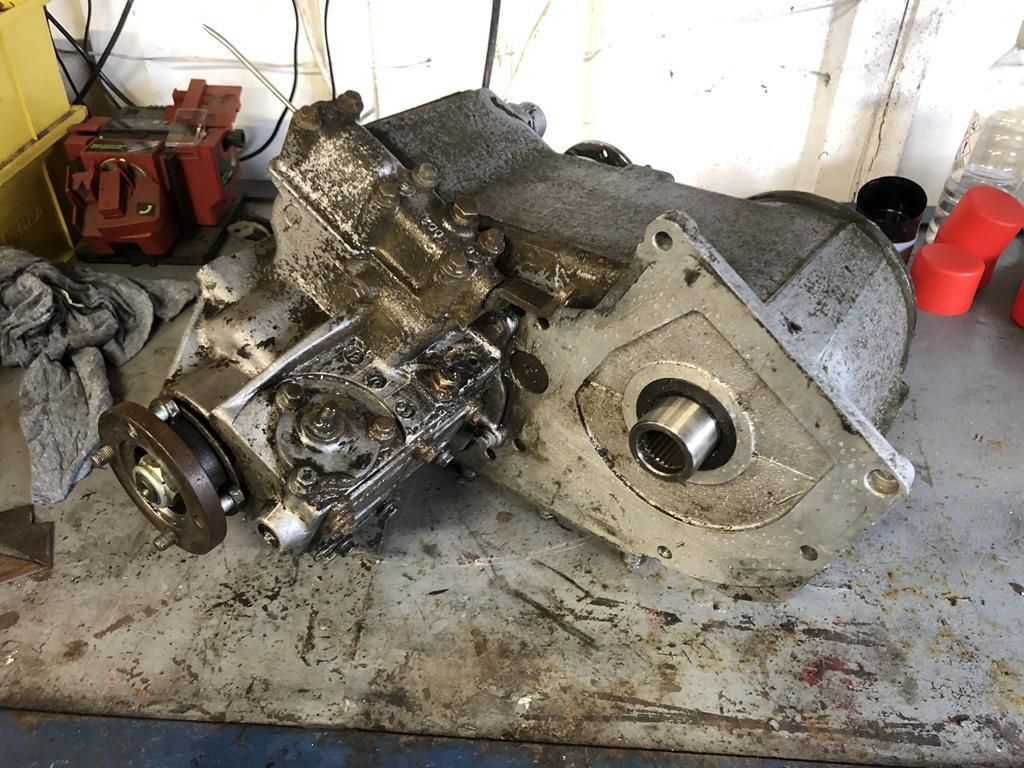 Stripped down so the inspection could begin. I think this has previously been rebuilt due to the monumental amounts of Loctite used to hold it together. I snapped two bolts trying to tear it down.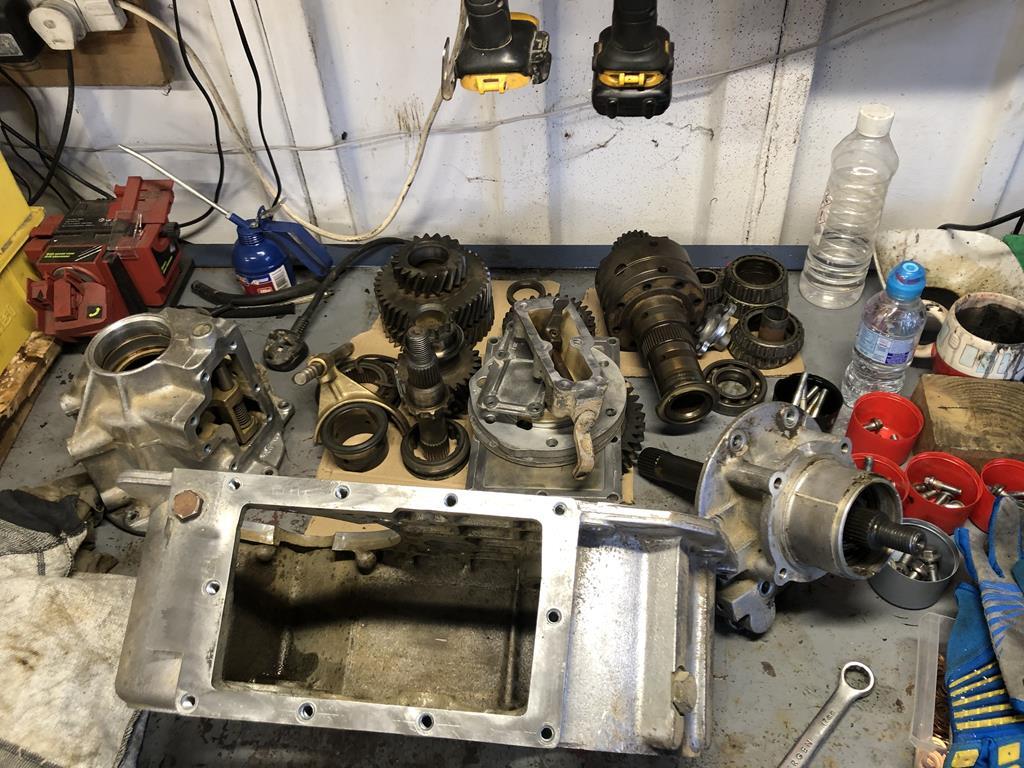 This peg is from the centre diff (you have three differentials on a four wheel drive). It holds the planet gears and so incurrs the most wear especially as these transfer boxes are prone to leaking so oil starvation doesn't help them.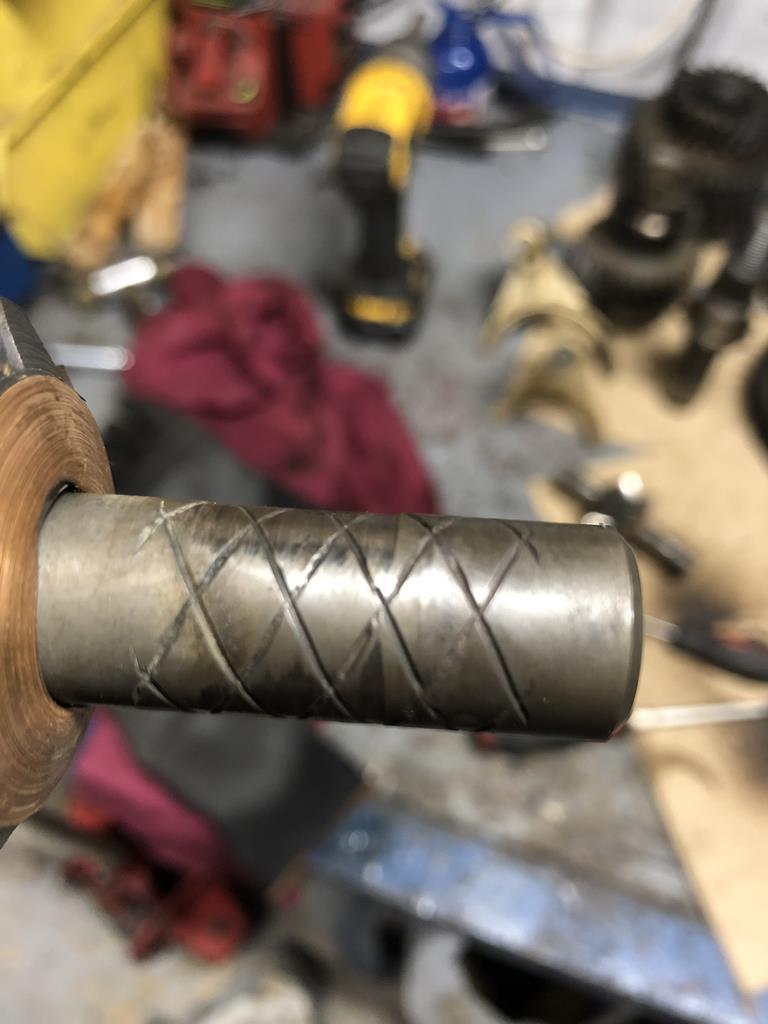 You can't really see in the photo, but there is a step worn on the shaft and the oil grooves have worn away. You can also just make out on the left the copper thrust washer which is conical shaped and runs behind the planet gears. These are almost entirley worn away. There are two of these pegs holding four planet gears in a cross. It's actually cheaper to buy a new uprated cross pin than the two standard ones so that's what I did.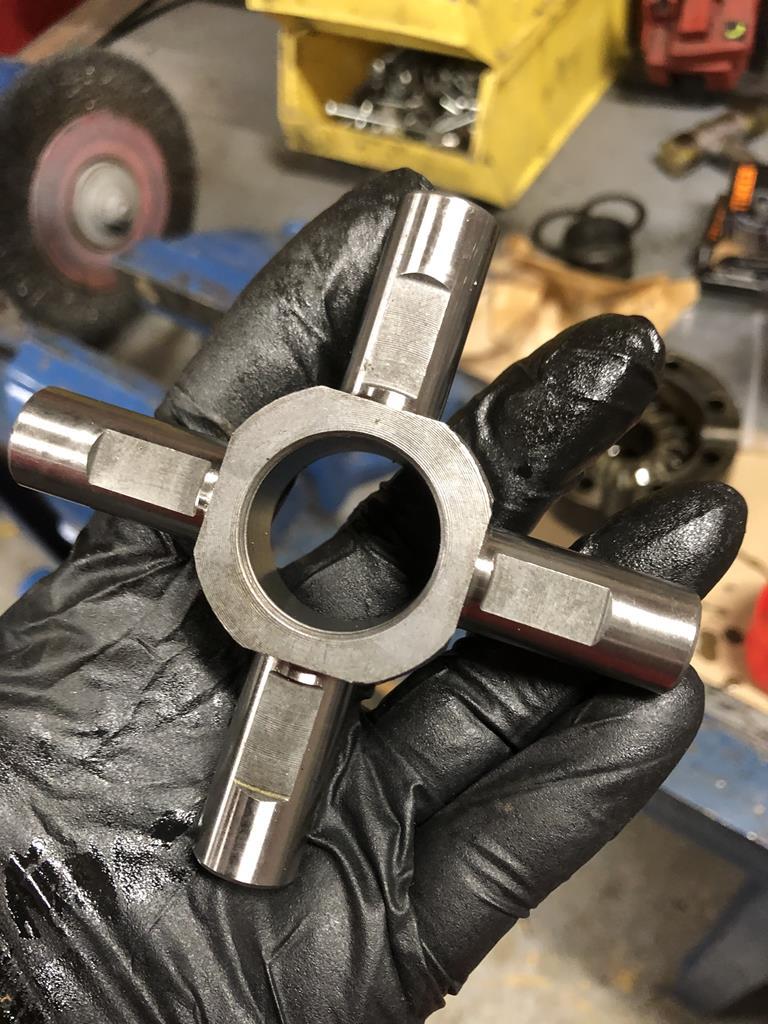 I don't have any pictures during the rebuild. I bought a master rebuild kit from Ashcroft Transmissions and swapped out all the bearings. They recommend not using gaskets as they decrease the preload on the bearings, and to use RTV sealant instead. I had to have the input shaft pre load shim machined down at a local Engineering shop but other than that it went to together fairly easily. With the large plate left off the bottom is very easy to see the high-low selector enagaging and also the centre diff lock operating. Here it all back together resplendent with red RTV sealant.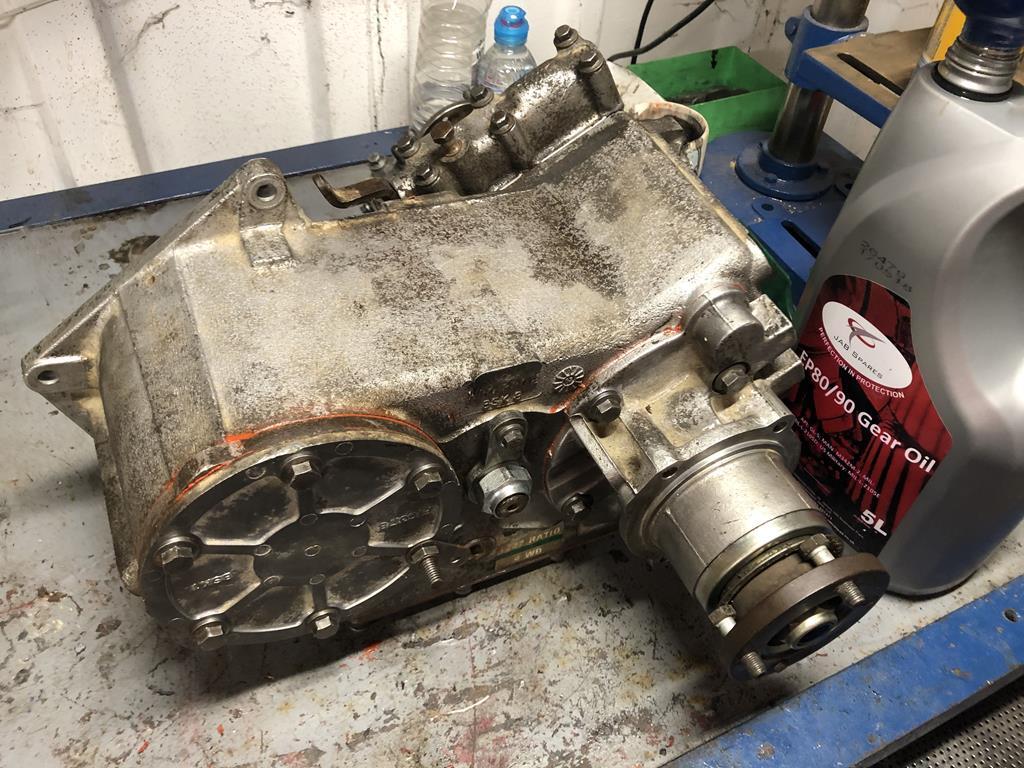 And the pile of parts that were changed.