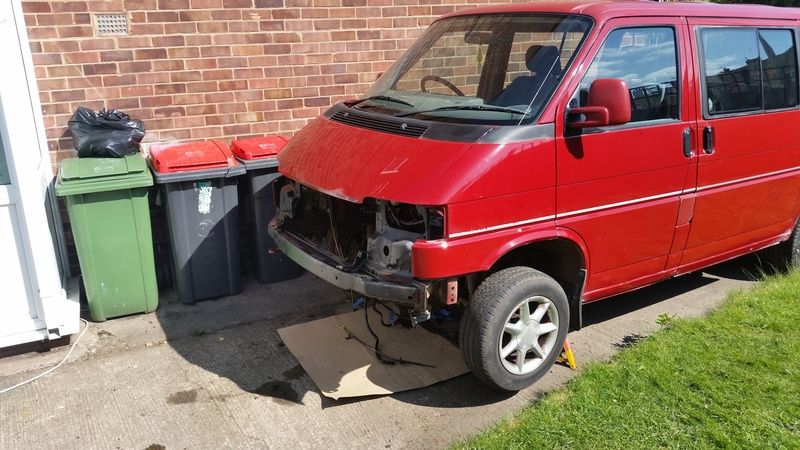 I put the front end back on to keep the rain off.
So n3xt on the "to do" list
-Clean and degrease engine bay.
- Clean and strip the two wiring looms and make one loom
- source a set of tdi pedals with the switches and potentiometer
- buy the volvo engine and "bits"
- decide what to do about a gearbox. I'm not sure if the 2.4 gearbox can cope with the tdi ( 140hp from volvo).
The old girls looking a bit sorry for herself now but I'm so full of enthusiasm to get her finished. Ive been out on the drive every spare hour doing a "bit".
Must get some better lights outside.....