The pedals were still giving access issues so I removed the clevis pins and swung them up under the dash. Not so easy when I found the brake clevis pin rusted in solid in the pedal. It took lots of pressure with a clamp and oxy-acetylene to convince it to come out.
That's better. Er, no. I still could not get full access with a 4 1/2" grinder. Off the Screwfix and came back with a 3" air cut off.
I cut the outer column to my mark and turned up a nylon cover/support/dust seal to fit. The steering box has bearings top and bottom, this just tidy's it all up.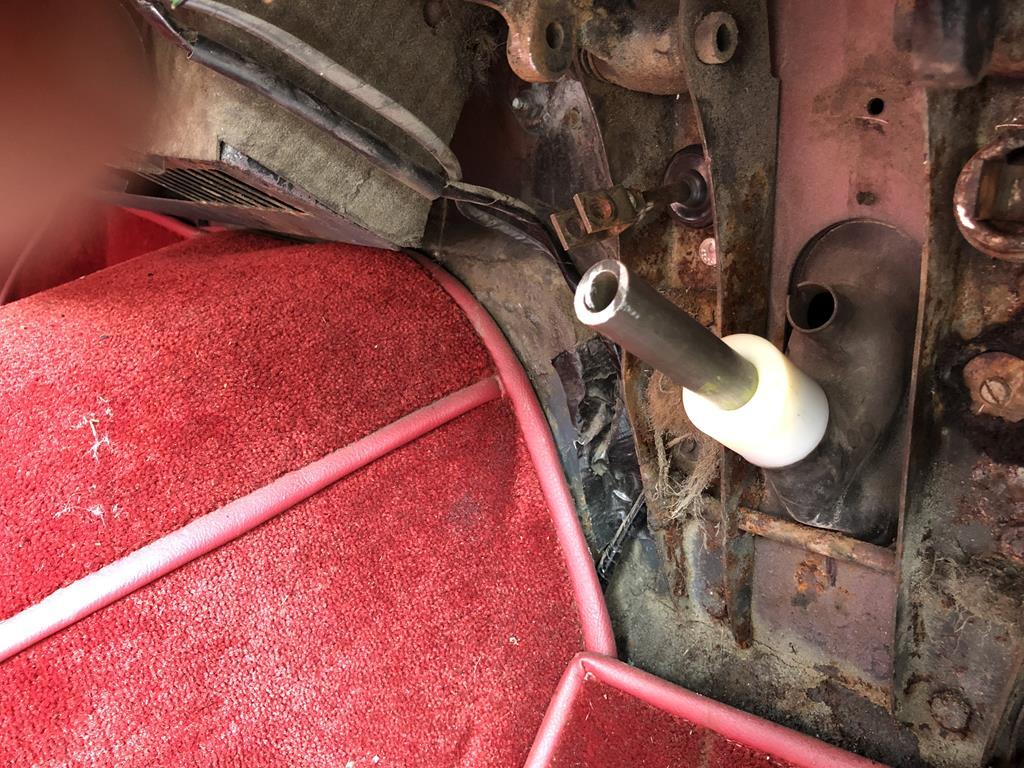 The Hawk column will be used to create a new top section to the Corsa column.