Bringing this one back to the top, as I want to spray some 2K at home.
I'm not looking at doing a whole shell, and I've got a big extractor fan fitted to the garage.
To summarise:
Air fed mask is tricky and expensive to do at home.
Disposable carbon mask, some say works fine, but you still need goggles and of course gloves.
So I've thought laterally, and looked at fireman style breathing apparatus.
I got this setup from a wasp exterminator from eBay for £65 !!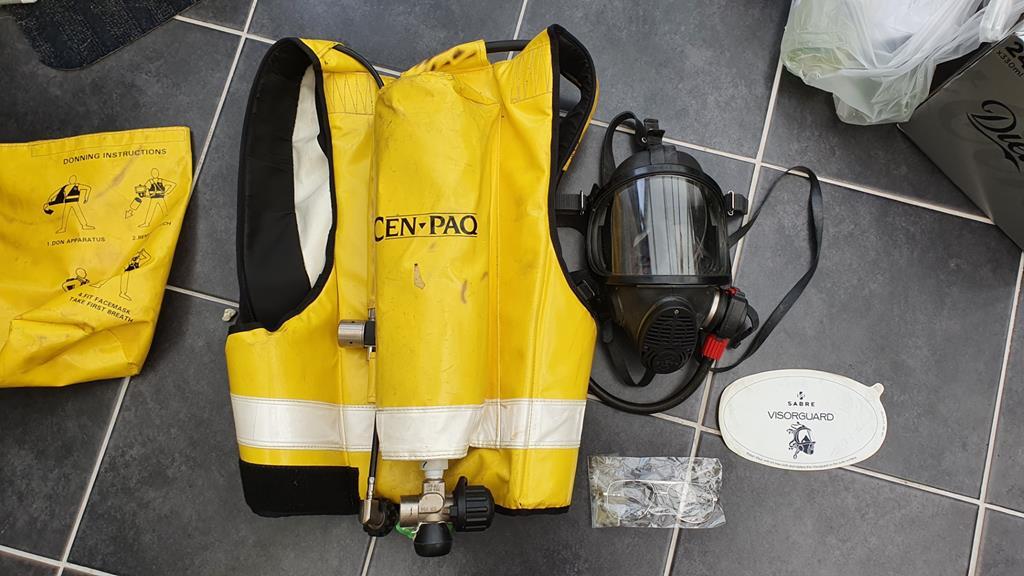 New I think it would be close to a grand, but others have sold for <£100, so they are out there.
The 3L bottle was out of test. But I've got a dive shop 10 mins down the road, that tested and filled the 3L cylinder for £53
I think they only rate the small cylinder for 15mins in the diving world. But on the surface and not breathing hard, and not needing much of a safety margin, I'm hoping to get double that.
Which in reality I believe is quite a lot of painting time.
The visor even came with a spectacle frame, so I'll get some +1 lenses thrown in there.
The only other thing I'll need is some disposable visor protectors, so I don't get paint on the main visor.
Being only a small cylinder, the waistcoat is easy and comfortable to wear.
The fit of the mask is good, as it is a truly scary thing to wear with the bottle turned off, it will suffocate you.
So is this the £120 solution to spraying 2K at home ?