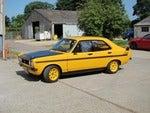 Same, but wasn't sure if that was just an MGR thing…
Come and have a look your self (I'm on the Hants/Wilts border) or i take some more photos....
Love to come and have a look, thanks. I'm up near Stonehenge so not far at all.
Give me a DM and we can arrange something over xmas?