Ahh the weekend, is spent m8st of Saturday morning cleaning off more underseal and found a few patches of surface rust underneath one thing id noticed was some surface rust under the body lifting points used in the factory and there is no way I'm spending all this time and leaving any grot I'm aware of.
And shortly after this
Turned into that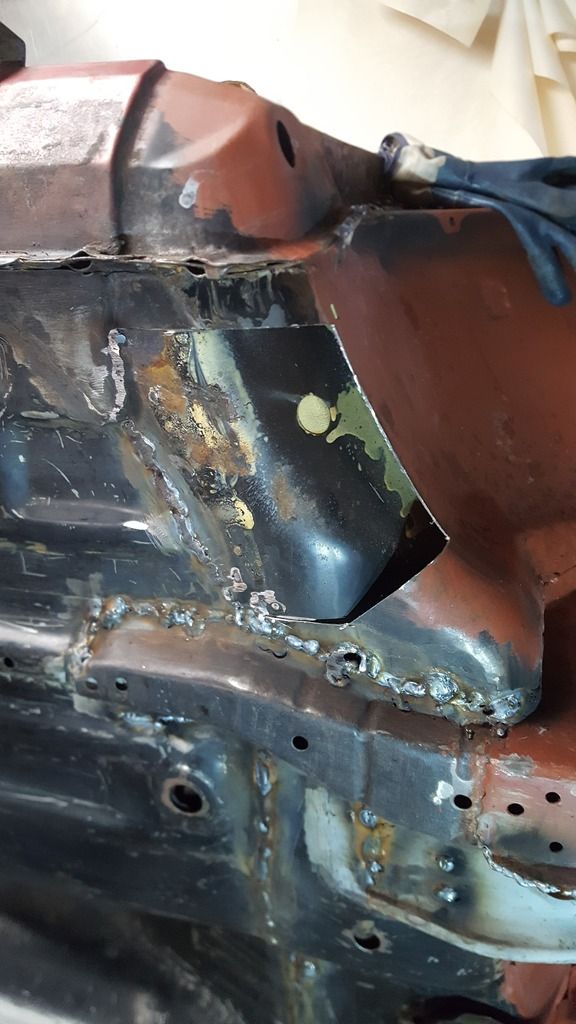 Which is fun as its where the inner arch, bulkhead and floor pan meet up.
So i patched up what i could,
but i have no idea how to bend up a repair panel for the inner arch, so that will have to wait till i can have some assistance.
I'm not sure if the wealder was having a bad day or me or just sh1t metal, but my welds looked like curse word. But never mind as nearly all the underseal is off an i can almost see paint on the horizon.
Dan