Note related to images in this thread:
Images are currently only visible in desktop mode. If viewing this from a portable device, you will need to tap the desktop mode button at the bottom of this page.
Chapter 1: A Nissan Whatsit?
Ok, so after being on here for many years of complete silence, I am now on a roll and starting a second build thread within a week of the first one.
So apologies in advanced to those who suffered my first thread. On a plus side, this one if of a different nature of the Porsche's one as it is more of a recommissioning one than a full on restoration job, and therefore SHOULD be shorter in the long run.
The idea is to put the car in a roadworthy condition and get it through a MOT as quickly as possible so that it can serve as a commuter for the next 12 month. Over those 12 month of daily use, I will carry on with the remaining of refreshing job on rolling project basis.
Then when the insurance is due for renewal, I will attempt to sell the car and get my money back to fund the next overdue project.
So where to start? Well perhaps an introduction to the car as it is probably not a model that most people would have heard off.
The Maxima 3rd Gen J30 as it is known was sold in the UK between 1989 and 1994, with the face lift commercialised in the last two years of production. The car was Nissan's answer to the BMW 5 series and quite frankly, it was a flop, at least in Europe and certainly in the UK judging by the number of those left on the road. On the other hand the J30 had some success in the US and has a fair bit of a follow-up over there.
Beside probably its original high price tag, it is actually not a bad car.
So how did I come to acquire this specimen?
I purchased the car back in 2006, when I was moving out of London to relocate in Lincolnshire for work. I needed a reliable car of any type or make with relatively low mileage due to anticipated frequent trips back to London, preferably auto but on a limited budget because I was basically broke.
I did a filtered search one evening on eBay with my requirements and this puppy came out on the top of the list with a few hours to go, 50k miles on the clock, FSH and no bid.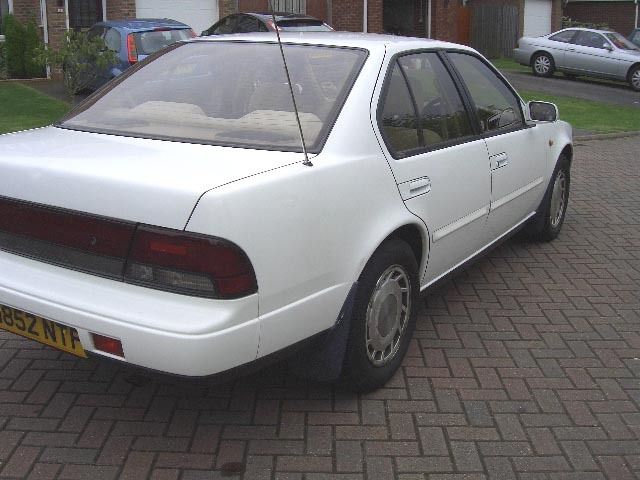 So I placed my bid and won the car with the starting bid. Bargain!
Then I realised that the car was located near Manchester, and that the train fare to get there would be nearing £50. Suddenly it became less of a bargain. But I had committed to buy the car and , after all, it was my own fault for not checking the location on the first place.
A few days and long train ride later, I met with the vendor who kindly offered to pick my up from the local train station in her Lexus Soarer. Following this was a some enthusiastic driving on the local country lane back to her house where the car was waiting.
I was pleasantly surprised by the condition of the car although I was equally taken by the performance of the Soarer. As the vendor was clearly not going to let me have the Lexus for the agreed price on the Nissan, I took the Maxima home. The long journey back to Manchester was smooth and trouble free. 
Here are some pictures of the car after its first wash. Note the brown interior and velour seats. Could a mid 90's car be more retro?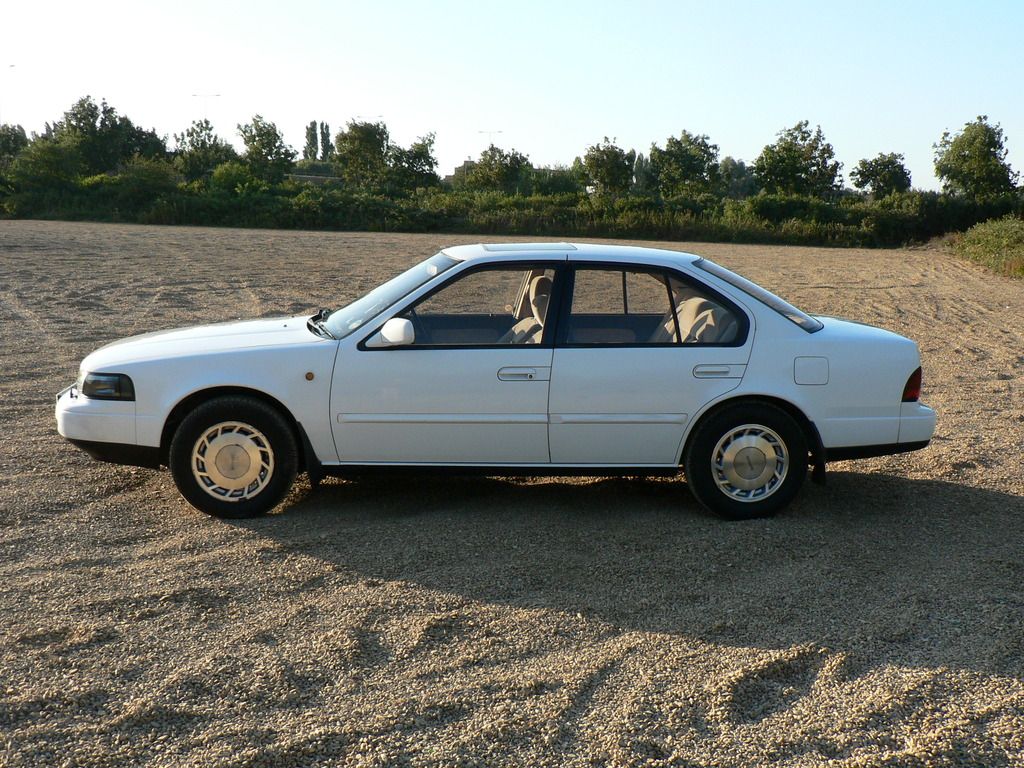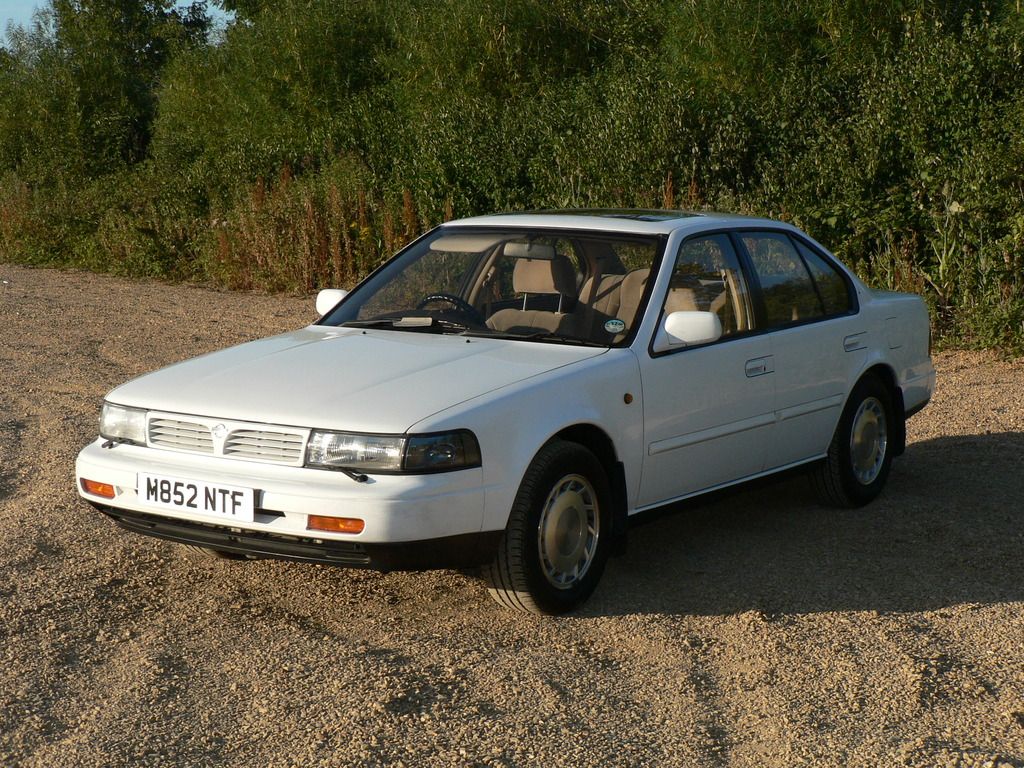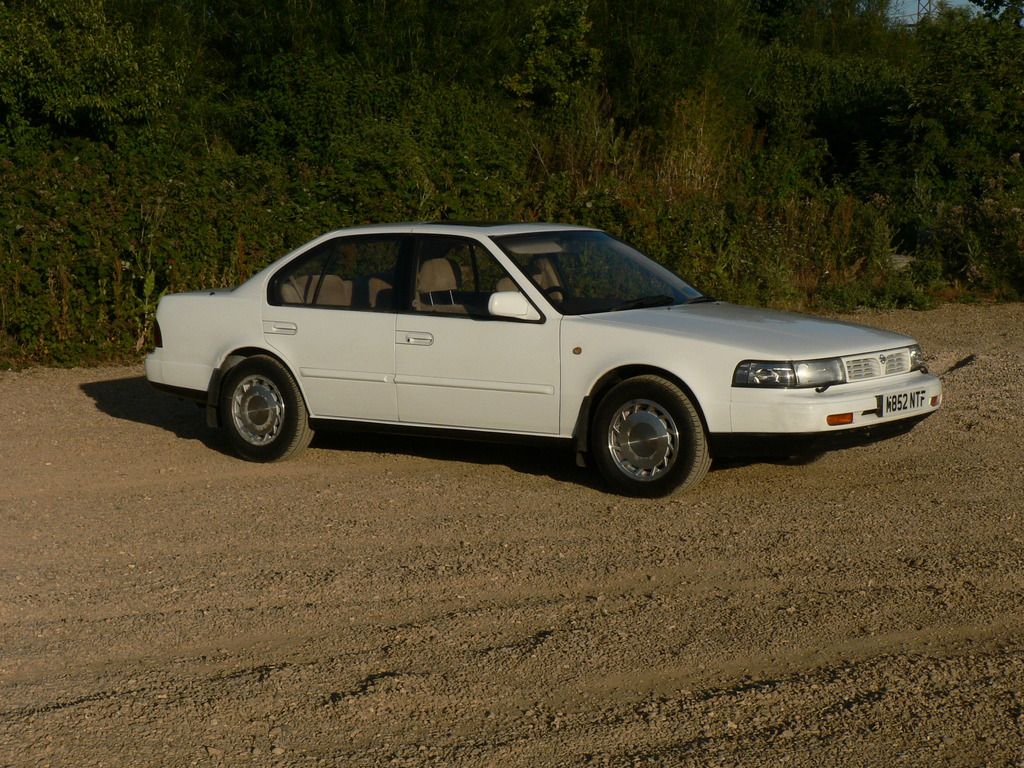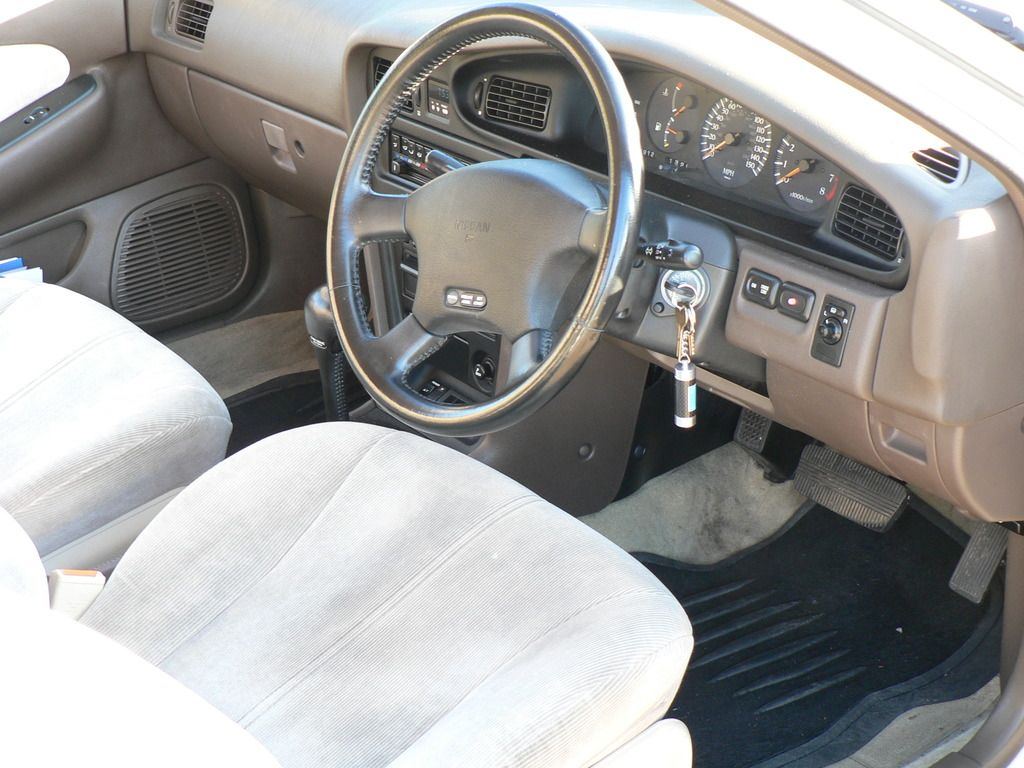 Fast forward three years later, having covered 40k miles with little more than regular service, a new alternator and a second hand window actuator.
Being a little richer, I decide to upgrade to an old Jag. However I am still not rich enough to afford two lots of insurance and road tax, so the Maxima get parked up in a barn , until my parents find use for it a year later as a towing car,  only to be stored away once again and this time gets forgotten about...  until recently.