Fitted the £12 secondhand water pump to the TR today, it was meant as a temporary solution while I work out how to rebuild the original, but actually it seems to work perfectly so it might stay a bit longer.
I stripped the original, firstly pushed off the hub.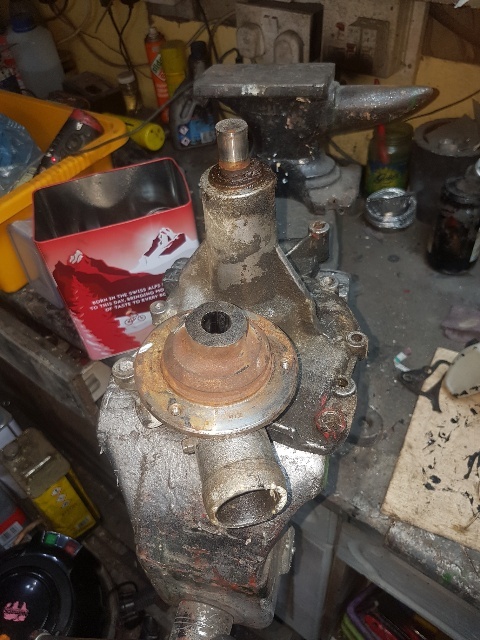 Then pushed the bearing and impellor out.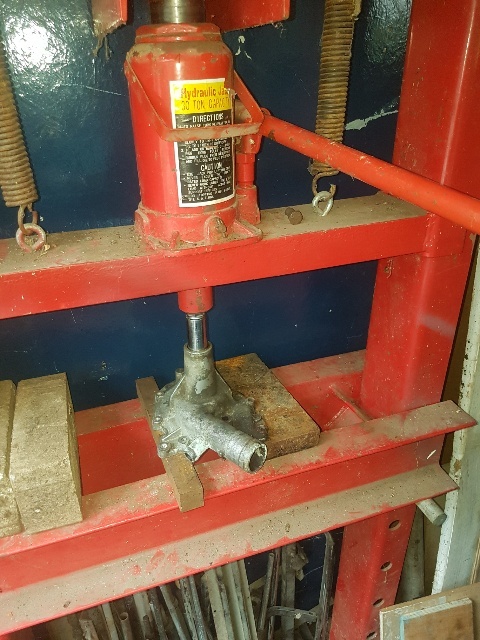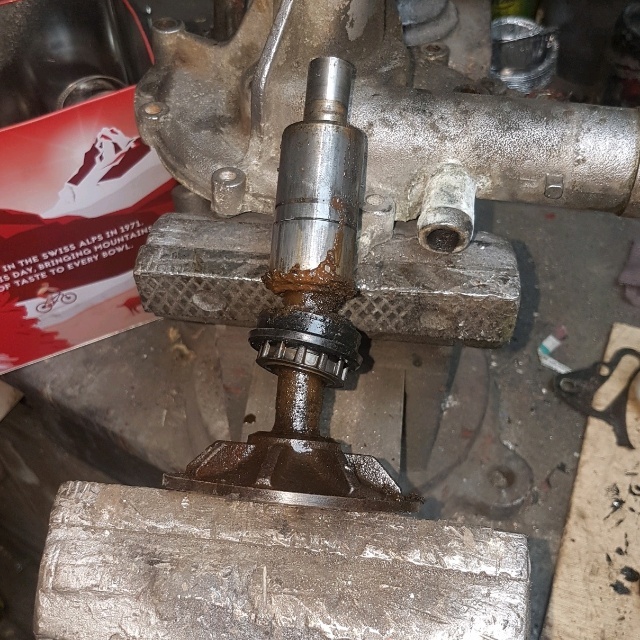 Obviously been leaking for ages, the shaft is supposed to.be in a dry area but is heavily rusted.
Pushed the impellor off, it all came appart easily enough.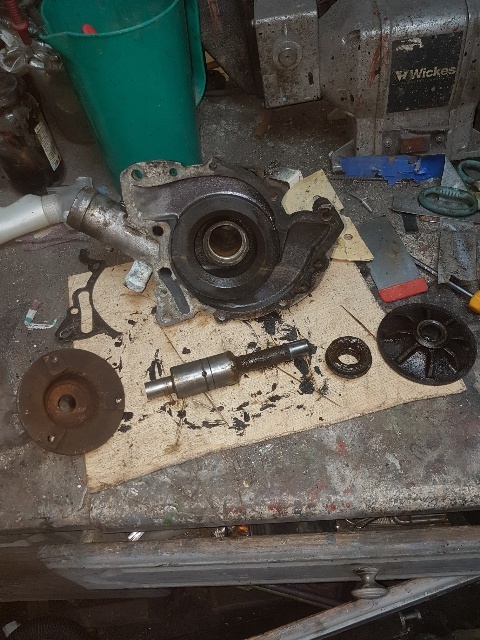 One thing I did notice is the seal on the bearing has reacted with something.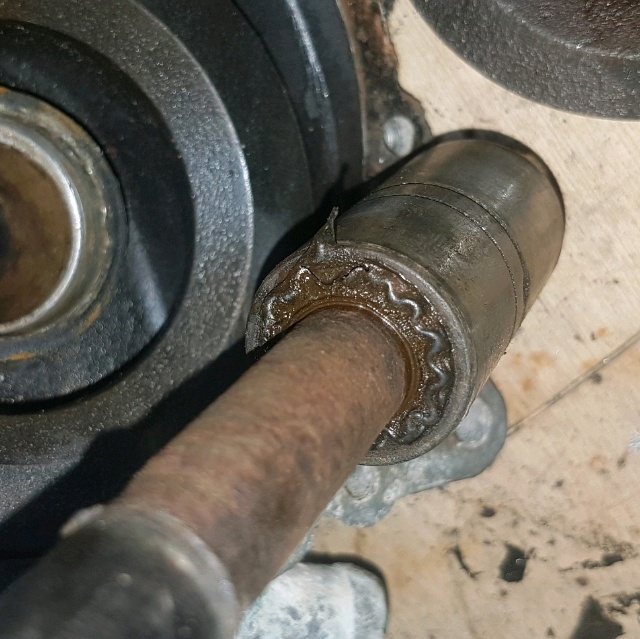 Looking around it seems you can get a similar bearing but the bearing part is about 10mm shorter, given I don't have the fan on the front it should be OK.
For the seal it seems a fergusson tractor one is the same dimensions.