got this lot of us plates for £20
and as well lots of toys for the nipper including a 1959 fisher price toy for £1 I got this little lot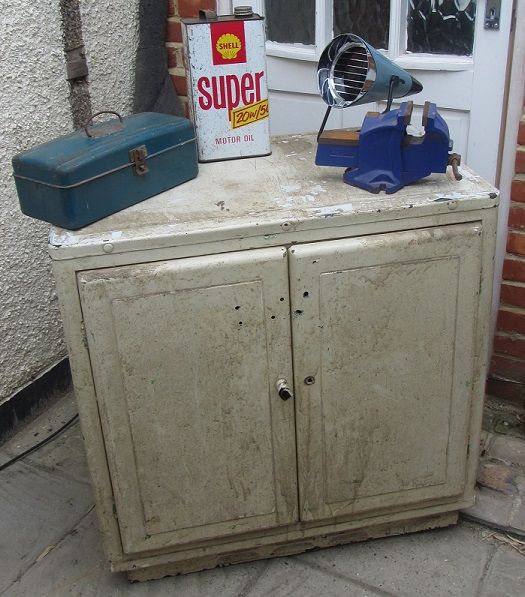 the cool looking lamp is a heat lamp, works and is proper cool, the vice is brand new and the shell can will go in my collection. they where all a fiver each. the tool box is a US one. cost a tenner but had lots of sweet tools inside like thread gauge, micro spanners and calipers. some of the tools are 1940s and the box itself is 1962 (I looked up the patent number) so goes perfectly with my 63 us beetle.
the grubby looking box below is a 1940/50s meat locker. its double skinned with an enamel top and louvres on the side an front. I'm going to strip it and repaint it. possibly for the house, maybe for the garage. that was a reasonable £40!
Holeeeeee Pooooooppp !!!
Your number plates !!!!
I collect plates from around the world and the best I ever did was three for a fiver.