Went to the Mazda dealer to try and get a thermostat and radiator cap, typically they don't stock them but can order. While I was there had a look at the new MX5 RF (the targa version?) £30K! The inside was all leather and fancy dials a big step away from the basic MK1, driving position felt similar though.
In the car park took this;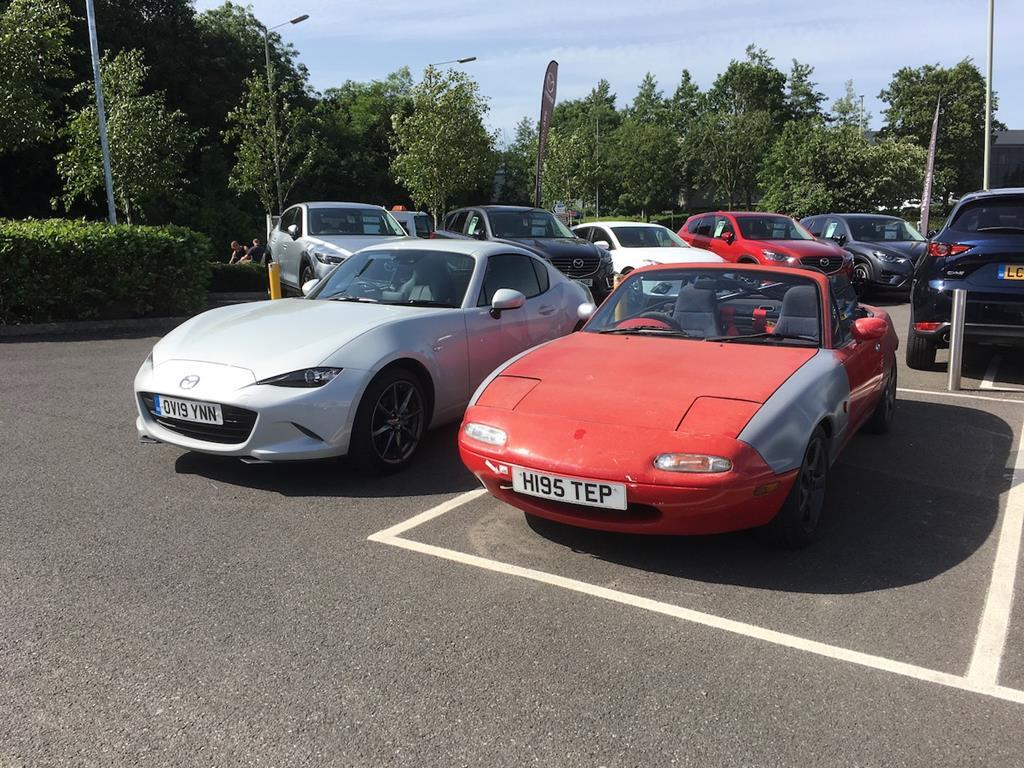 Not a huge size difference really considering the age gap.
Great to be driving round hood down, snicking through the gears, revving to 7,000rpm. Just makes me smile