Getting ever closer to being fully up to date for this mess of a year, the Impreza:
I said before about ordering up some new spacers and bolts to replace the previous incomplete/damaged ones, and they finally came.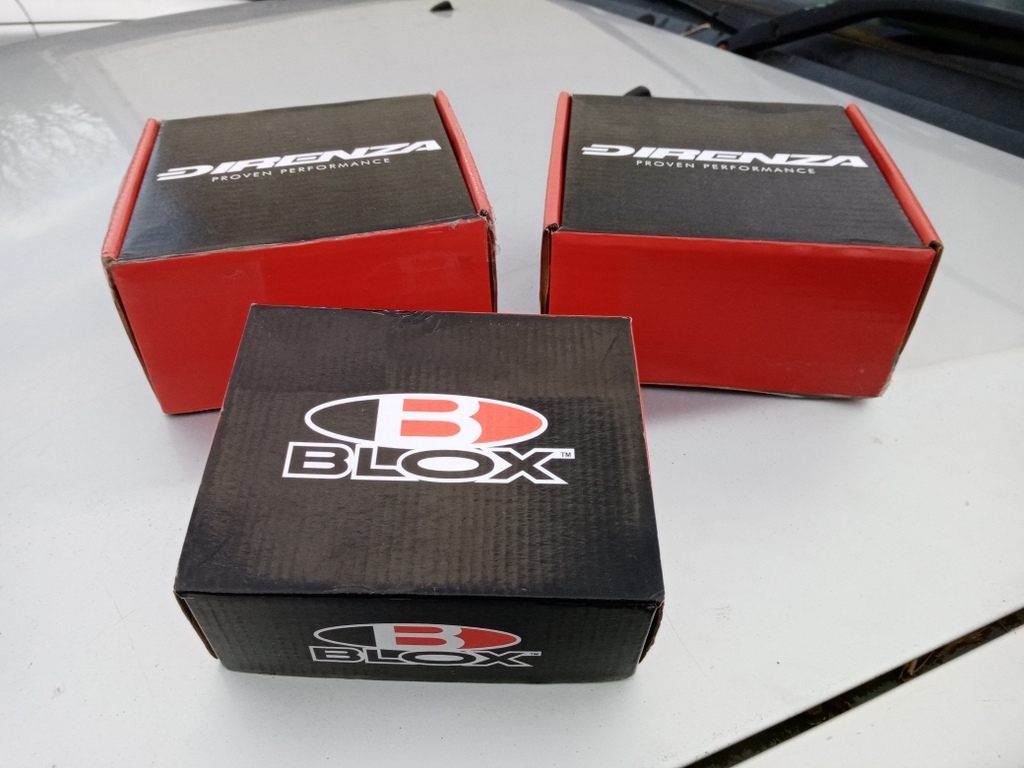 Shiny wheelnuts: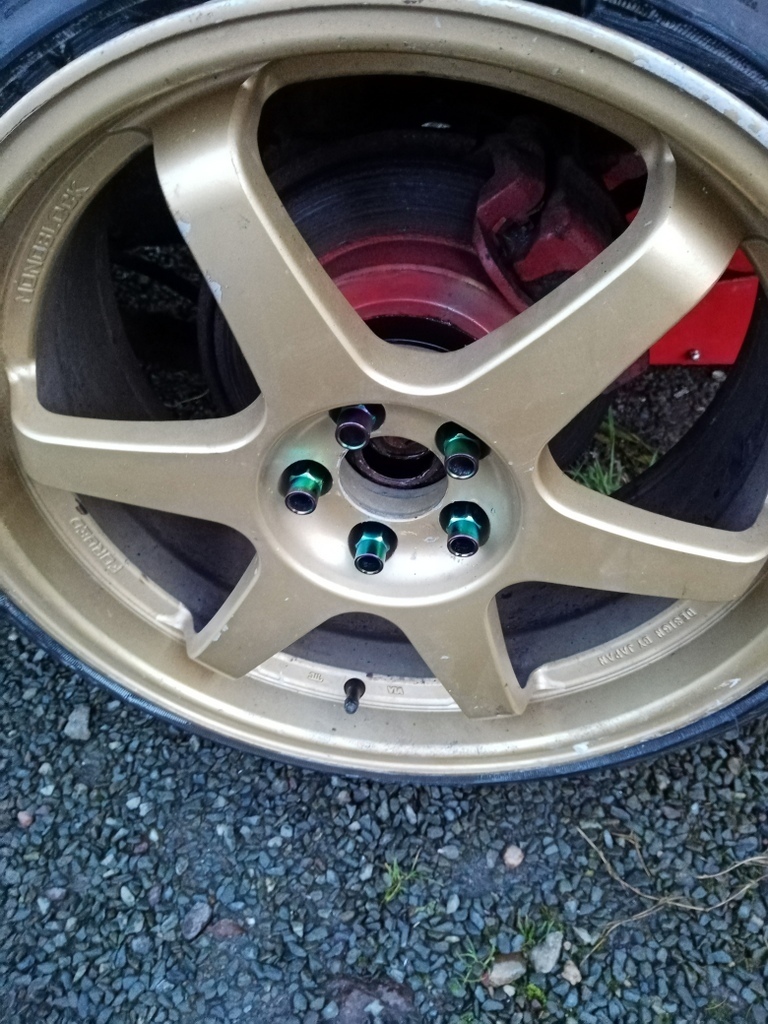 And rear arches sorted. Removed and refitted the driver side one, so it's better secured now and tidier, and the replacement passenger side came from ABW which was sprayed and drilled and bolted on with new holes, because the riv-nuts used previously were wrecked and unusable, a few missing too.
Looking tight again: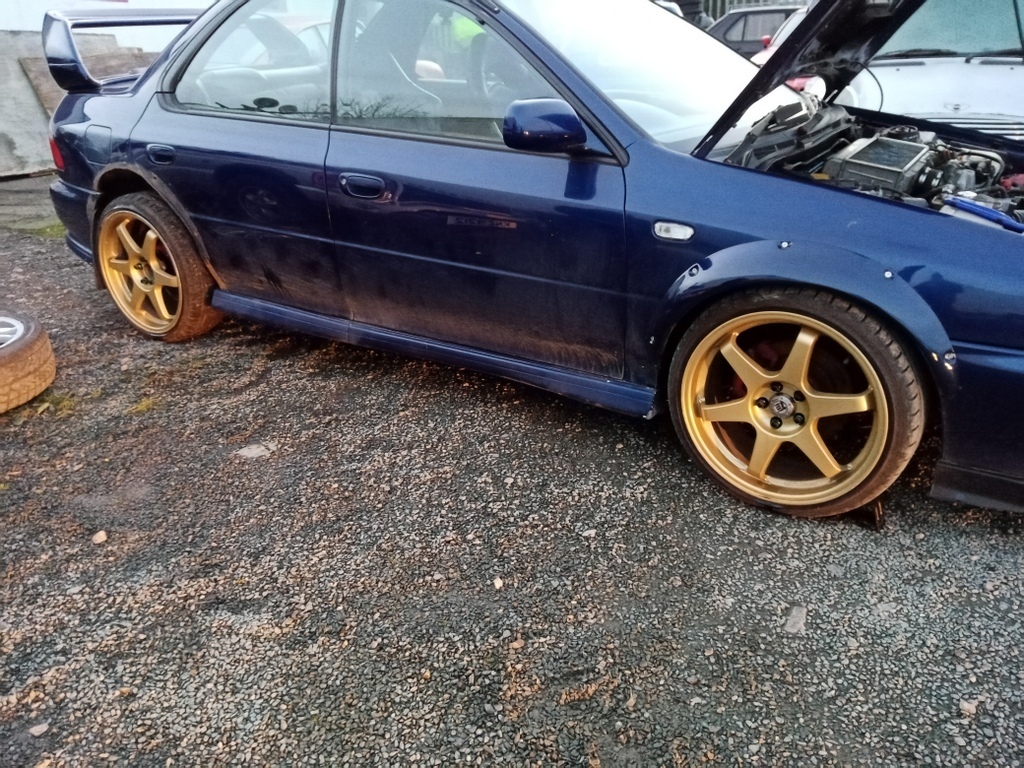 Now, I'm still chasing this electrical fault. I've been test driving the car up and down the road for weeks with lots of different body connectors unplugged entirely, no dash, no lights, no doors, basically running it with nothing but the ECU and fuel pump still plugged in, and it's still popping fuses like no end.
It happens at random, sometimes when the car is sat still with ignition on, sometimes it's fine sitting idling but pops one when driving. Farthest I've got so far is about 2.5 miles. Very frustrating.
For this reason I've not been able to use the car at all. This pangs as I kind of decided to stick with the Impreza and forego a couple of other cars/projects/ideas in favour of it. I'm not far away now from buying a complete new wiring loom for it, but it does need a few other things too and I'm not sure if I want to go down the road of complete resto on it when I could still (just about) find another standard one to replace it and transfer the mods over. It's a bit of a nuisance in this state but I have shooed away a couple of annoying people trying to buy it so I'm definitely not done with it or fed up with it yet. In fact car selling seems to be extremely irritating at the minute and all I'm getting is people with grubby mitts trying to get a hold of cars that are appreciating fast, and of course shafting you the owner in the process. It's really unpleasant, I've always tried to be fair with people both buying and selling, and this rude, entitled, money-grubbing trend recently really gets on my wick.
Anyway I do like Subaru's and one was offered to me cheap, not quite cheap enough but I haggled until it was, by a person of no permanent abode with a Transit recovery truck - this 2009 Outback.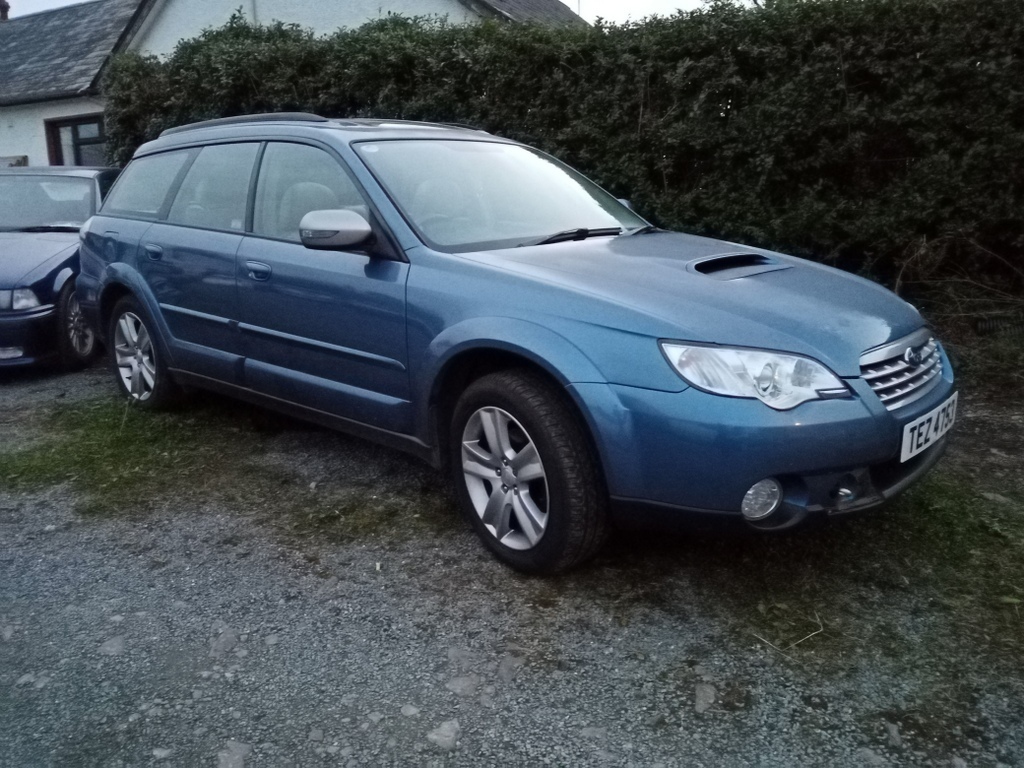 Now it's a really nice car and it was sold to me as a "non-starter". I found it advertised online before I'd even paid him with "broken cam". I still bought it anyway, before researching further and finding that the crank snaps in the early boxer diesels and knowing full well that would be the problem, I got one of the guys to confirm for me then shoved that into the corner to break for parts later. It's a shame as it's a really nice place to sit inside, but an engine is £2.5k+ for them (as they're so hard to get) and it's not worth that. This is why I buy cars with unknown faults cheaply and I've no regrets and wont lose any money, but for about one day at least I was able to think about driving around in a car that actually looked like a modern (only 11 years old!!!) with heated leather seats and inoffensive mileage.
Ah well, back to 20 year old bangernomics for now.