Managed to tick a few of the remaining jobs off.
Had a bit of a headache with trims for the headlights not fitting. It's almost as if they drilled the fixings in the wrong place (wibblepoo repro stuff). A couple more holes and some self tappers got it sorted.
I've had an early grille kicking around for a few years. It was a bit battered so I had a bit of play around and quite like the outcome. Not to everyone's taste, but replacements are silly money so it can stay for now. I also have the chrome surround but I'm still unsure if it would look right, or if I should just leave it painted.
Uprated front springs finally arrived and the car now sits much better.
Starting point: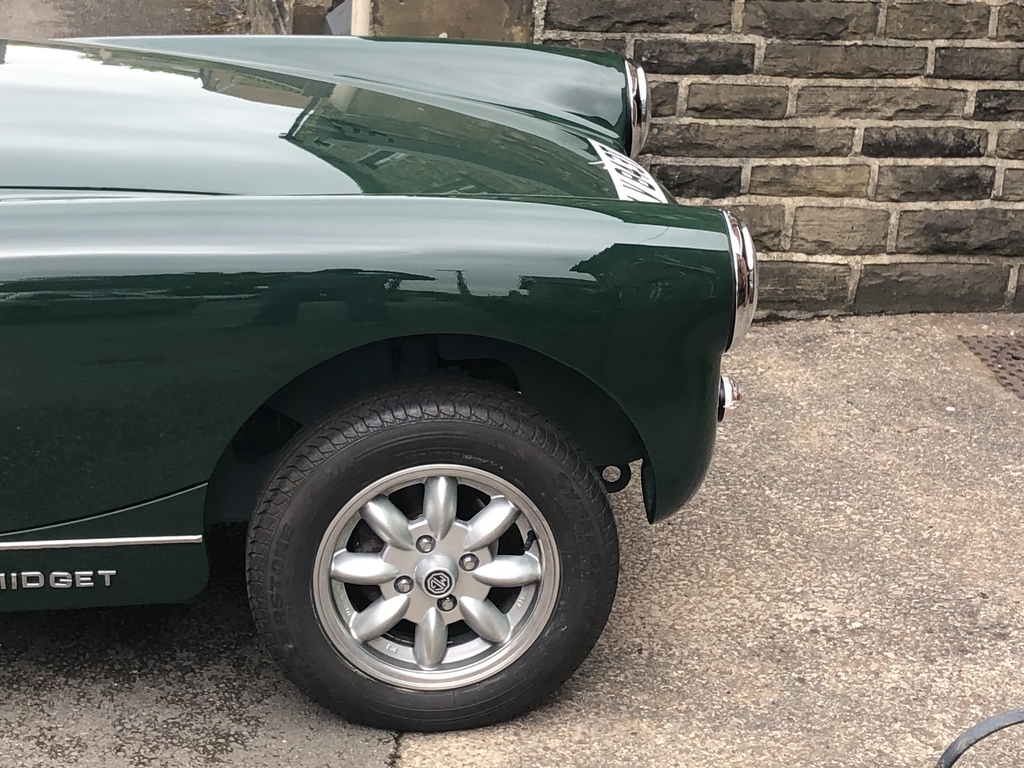 Springs fitted: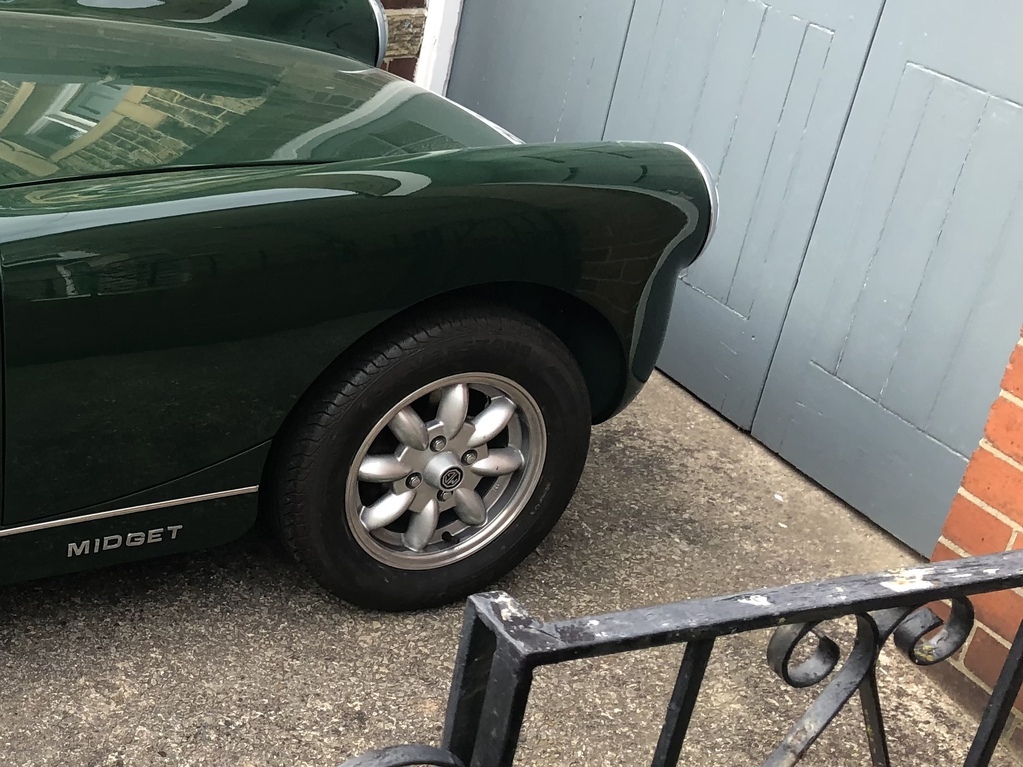 Sits just about right to keep it useable. Feels better on the road but it's still not right. It's very skittish and does not feel at all planted on ghe road. Think it's a combination of old shocks and the fact I haven't even had the tracking checked yet.
Just suspension work, a couple of bits of trim and the speedo still to sort.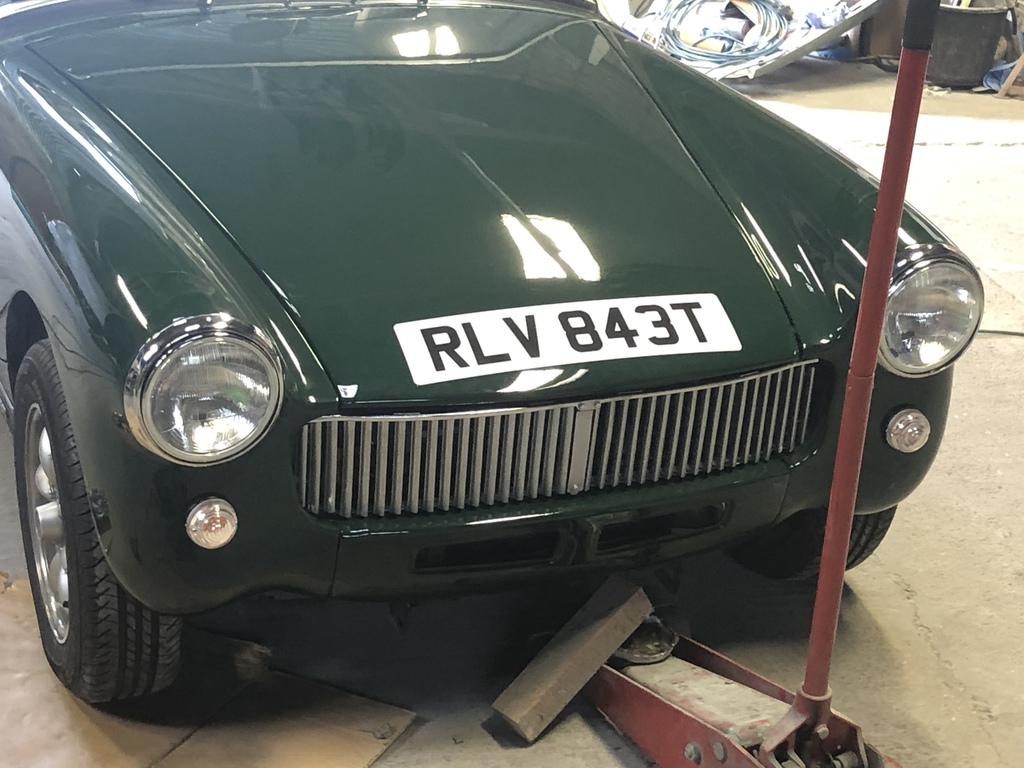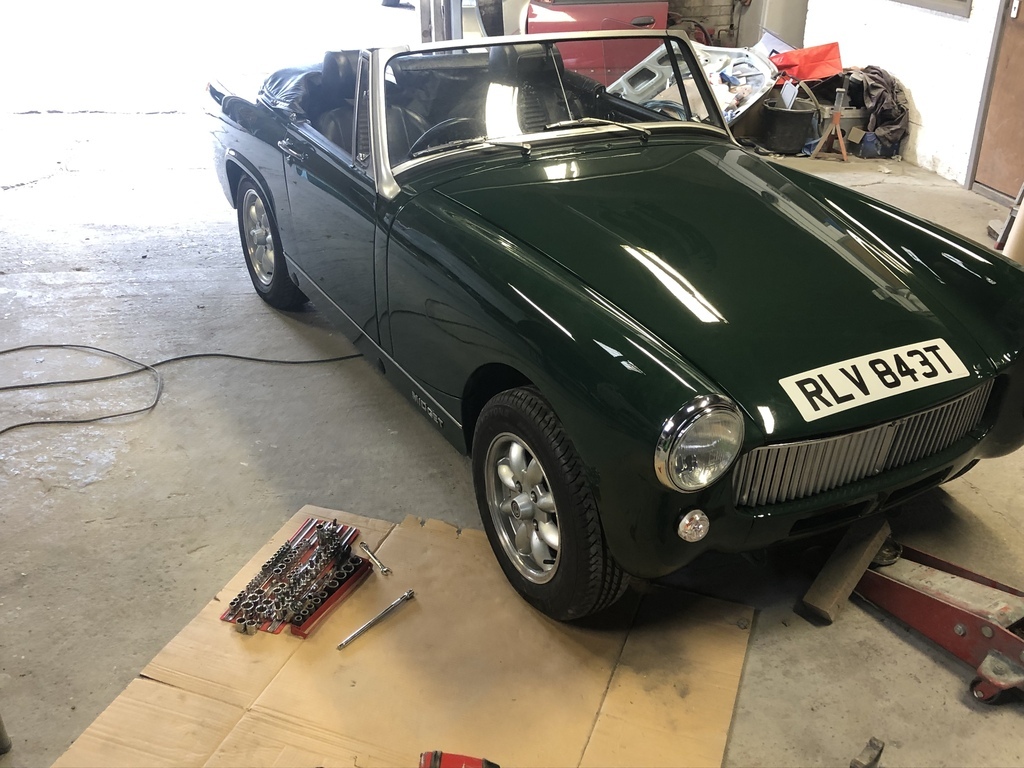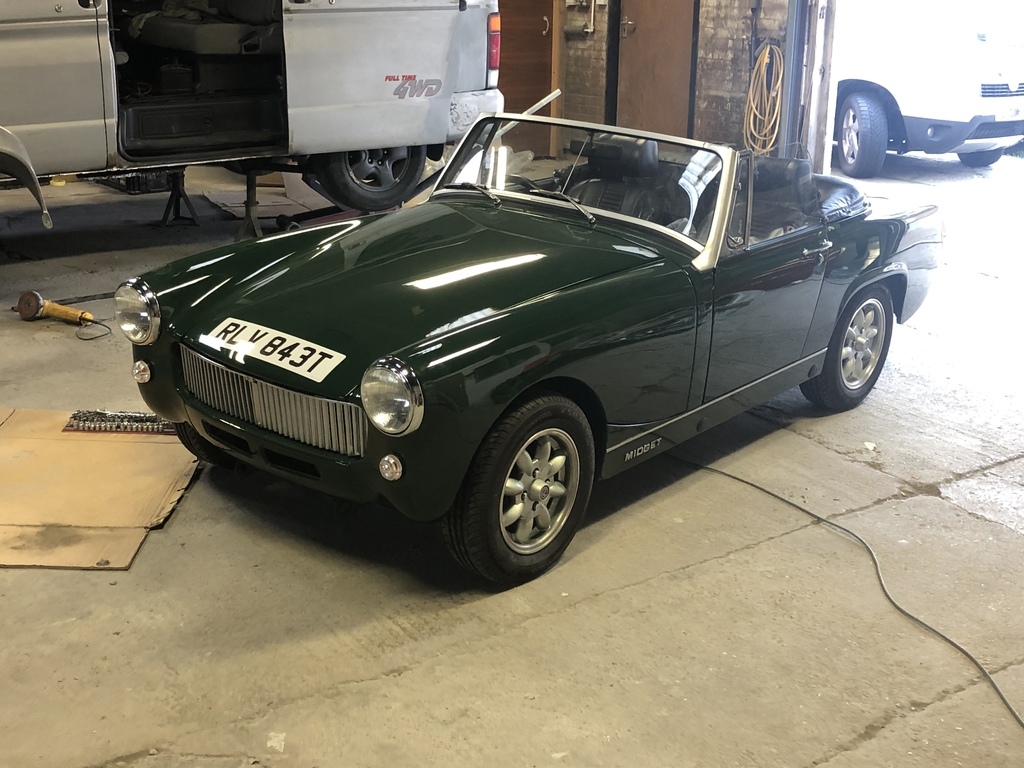 N.B. MoT also passed!