The reason behind selling the turbo'd Brat was to make space for the new retro ride in my life!
I bought this in San Diego back in early July but due to it's size it took until now to get it shipped to the UK.
It's a Chevrolet C20 3/4 ton pickup truck with a demountable camper body that was a special ordered from the dealer with the camper body hence why it's called a C20 Camper Special!
It's a 1 owner from new only covering 38,800 miles from new when I bought it in July.
Engine wise it's got a 350ci V8,3 speed autobox & being the Camper Special it comes standard with air con,heavy duty coil springs up front & heavy duty rear leaf springs,uprated shocks,a massive front anti-roll bar,power disc front brakes,8 stud axles & heavy duty tyres,rear axle is a 14 bolt Dana with a slip diff as standard,twin 20 gallon fuel tanks & a really hefty rear bumper/step combo!
It's still got it's original license plates fitted from 1974 inc the dealer surrounds which is a suprise too!
It's totally original & the interior has had a new dash cover,new headliner & visors,new carpet & the bench seats had a new cover fitted.
Mechanically it's totally stock but as you know with me that won't last but saying that I will only be doing light mods to the engine to remove all the smog/emission stuff that's strangling the motor & obviously a set of pipes to release the V8 soundtrack!
Inside the camper it's also all as it left the factory with a few extra's fitted by the 1st owner.
Front/side shot,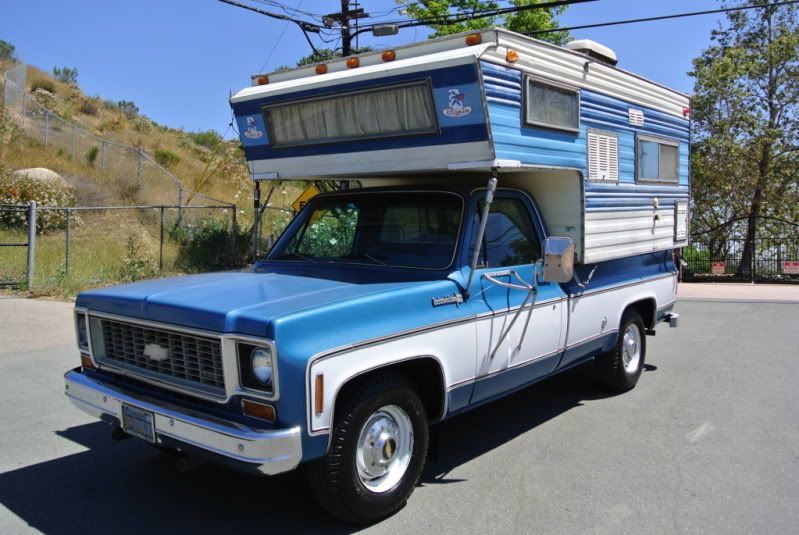 New Interior,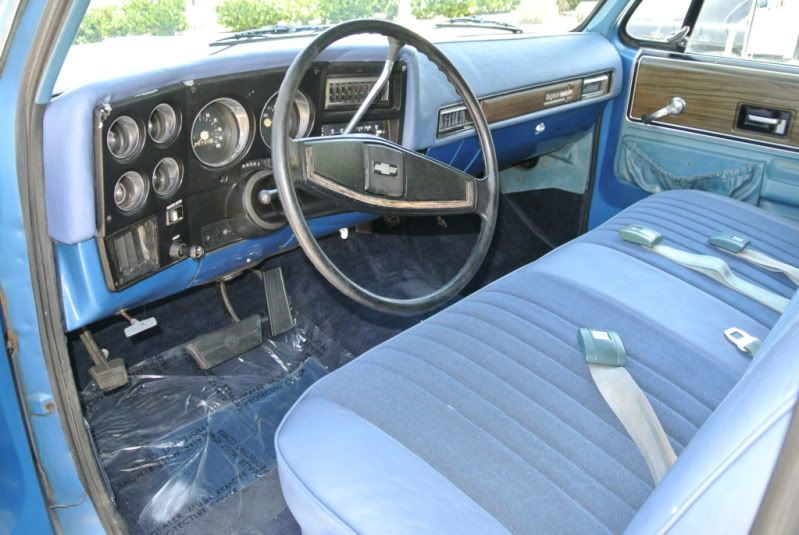 Rear/side shot,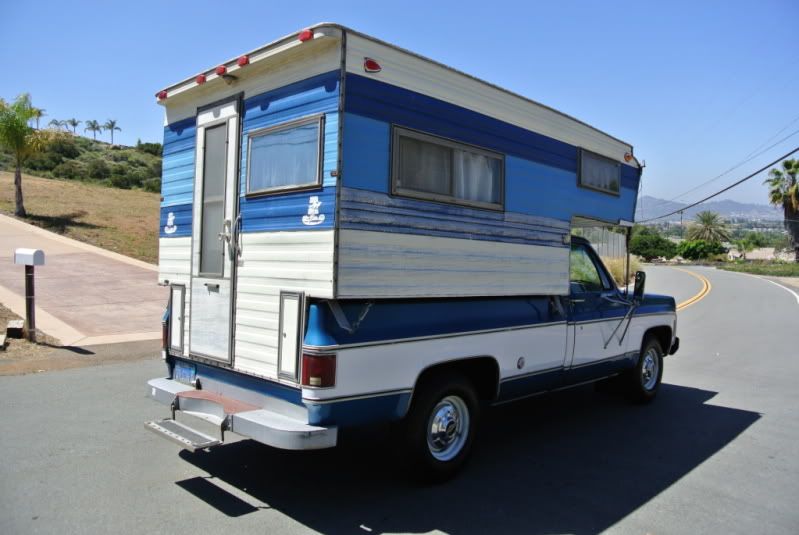 Side on,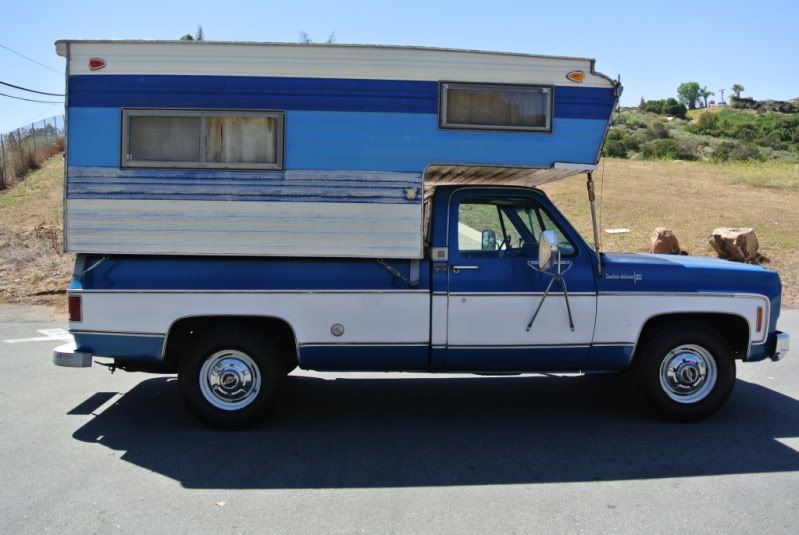 Front on,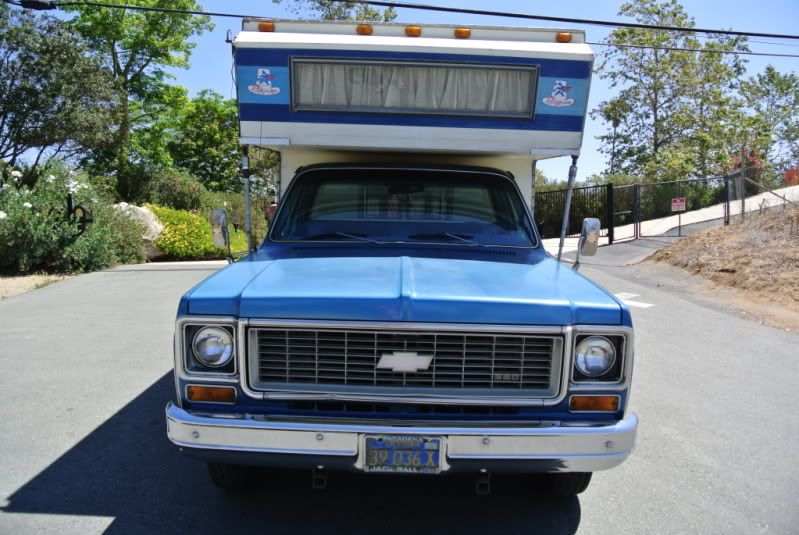 Rear on,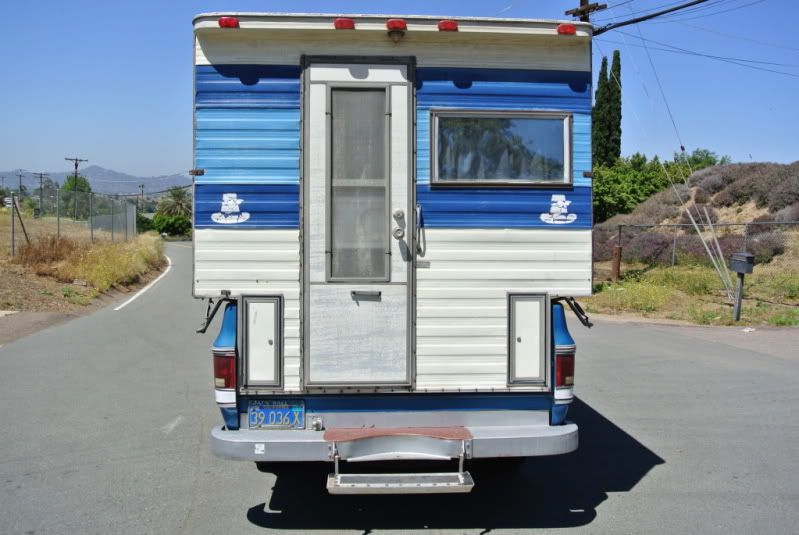 Milage when purchased in San Diego,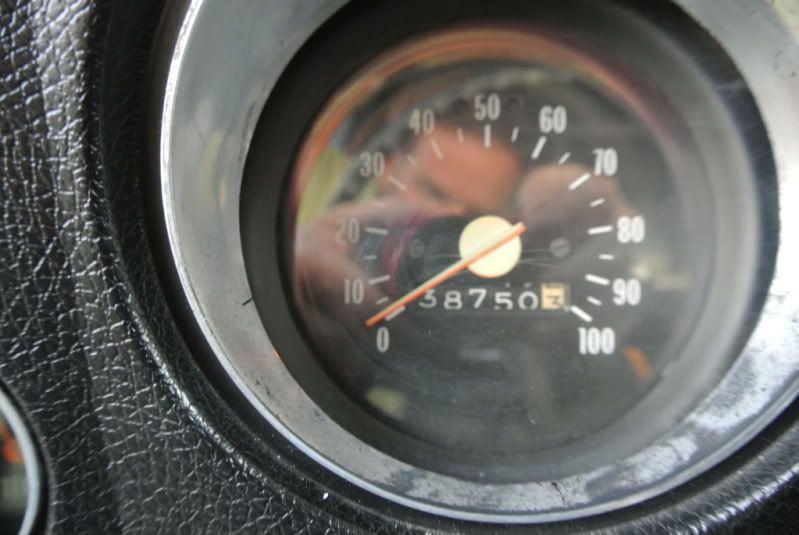 Then when I went to collect it from the bonded warehouse the camper body has been badly damaged so luckily I took out marine insurance & they will pay for repairs that are needed!
Here's it in the bonded warehouse in Felixstowe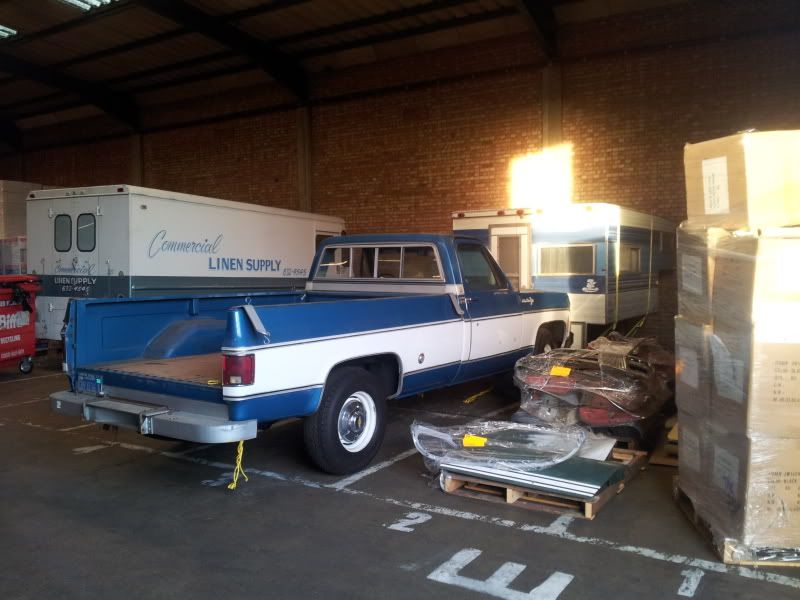 So over the winter i've got plenty to keep me busy getting both the truck & camper body up to a standard i'm happy with!
Tim.