Hello peeps

I couldn't find a "noobie" section here, so thought I'd start a thread on my car. Not really sure it's retro enough for you guys? It's nigh on twenty years old though..
A quick run down on my 1992 318is coupe.... .....quick because I can't be arsed to copy and paste a million pages from other forums :rofl
I've had the car for a while and have done a fare bit to it. This was just after I bought it.
Done a few things to it to get through the mot (a week after I bought it :shifty)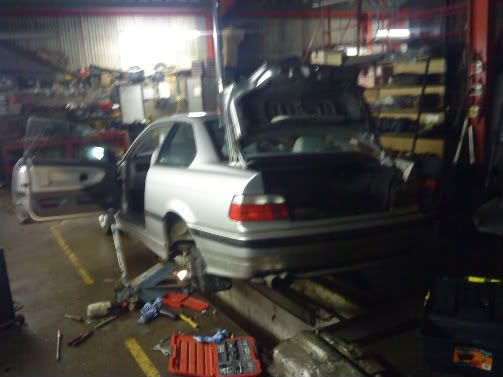 /\ The gloomy workshop in the middle of the night, only time I get to use it.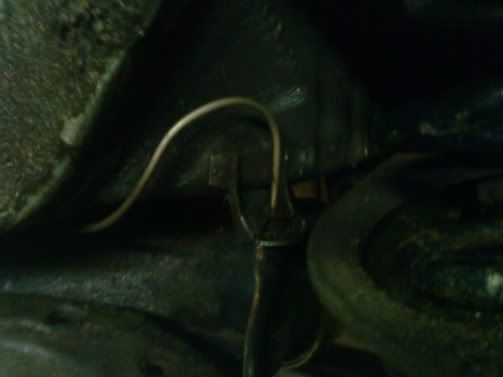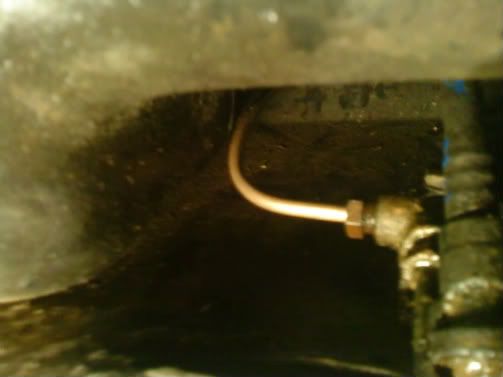 Doing the brake pipes. Not as difficult as I expected tbh.
Next up were some legal(ish) pressed plates and some surrounds which I think are a major improvement on the standard jobbies. Also I painted my fogs and main beam lenses yellow, also de-lensed the dipped beams.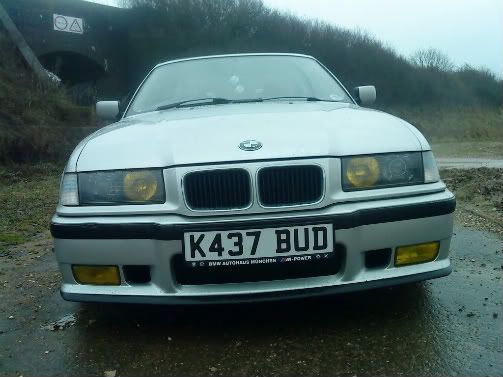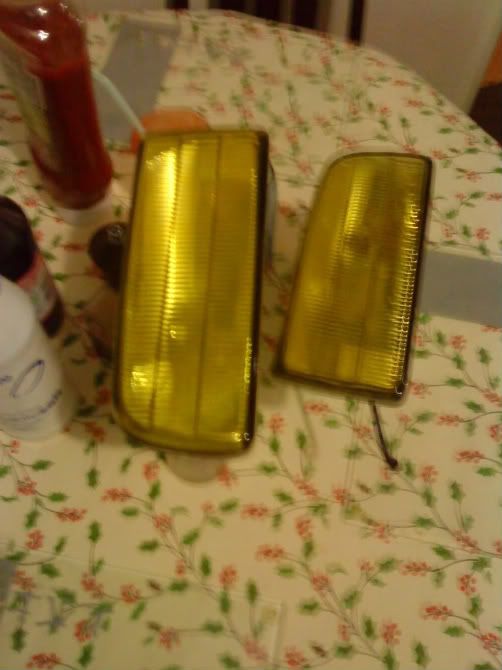 Fitted some Hids, £45 bargain!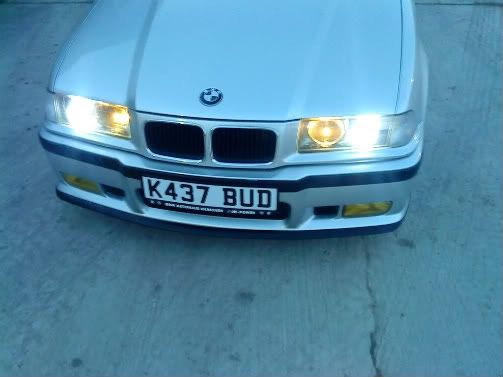 Along with some projector shrouds. They look good as well as stop you from blinding other road users.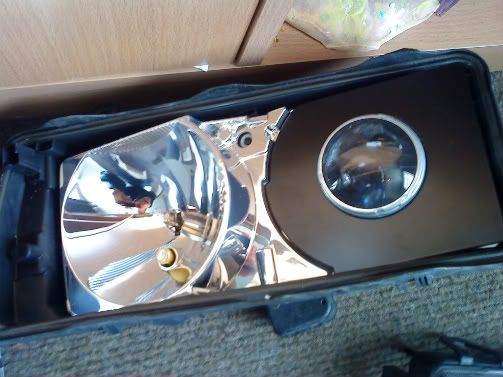 At this point I hit two pheasants in two days taking out both of my lovely yellow fogs...:mad I stuck some mesh made from an old lorry airfilter in the holes as a temparary fix and quite liked the look, so painted them up and fixed them on properly.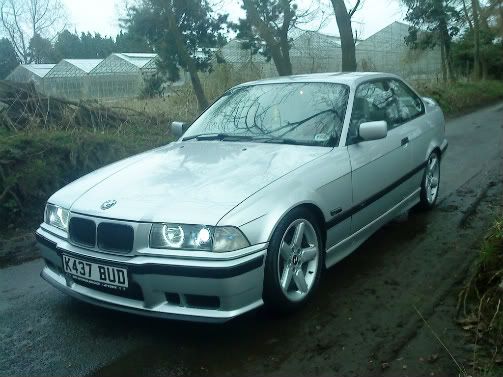 Fitted grooved and drilled discs and new pads front and rear..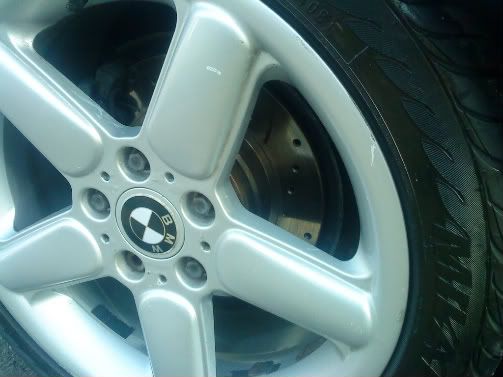 Changed the timing chain tensioner. No more rattle!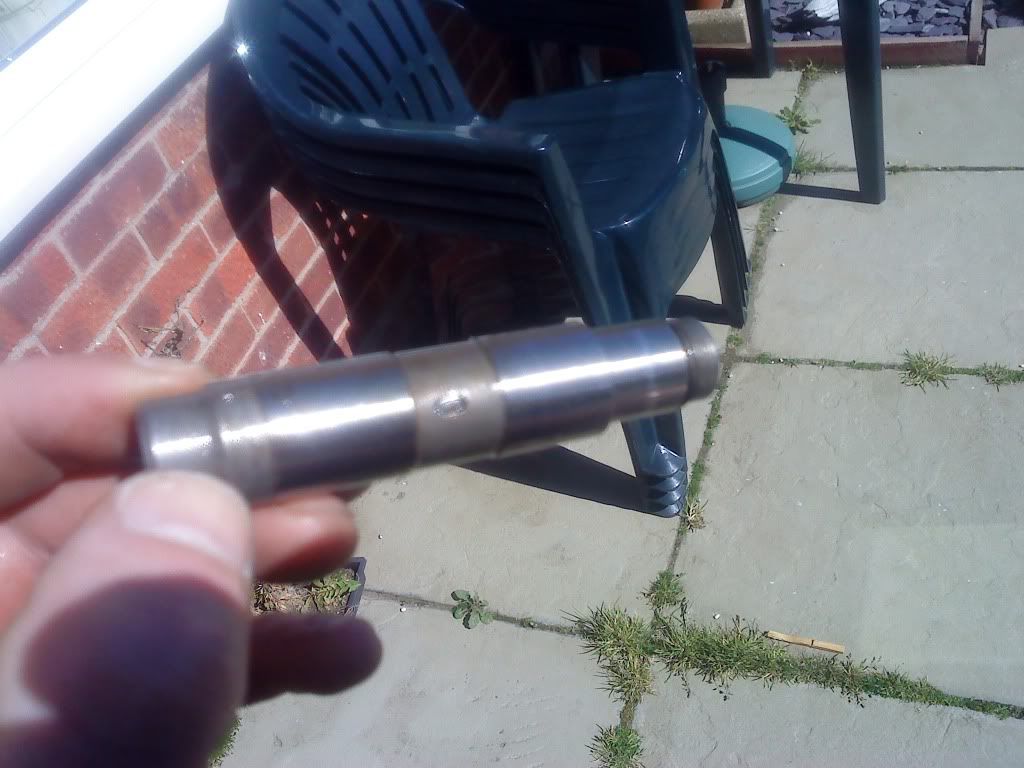 Tunning art coilovers bought and fitted..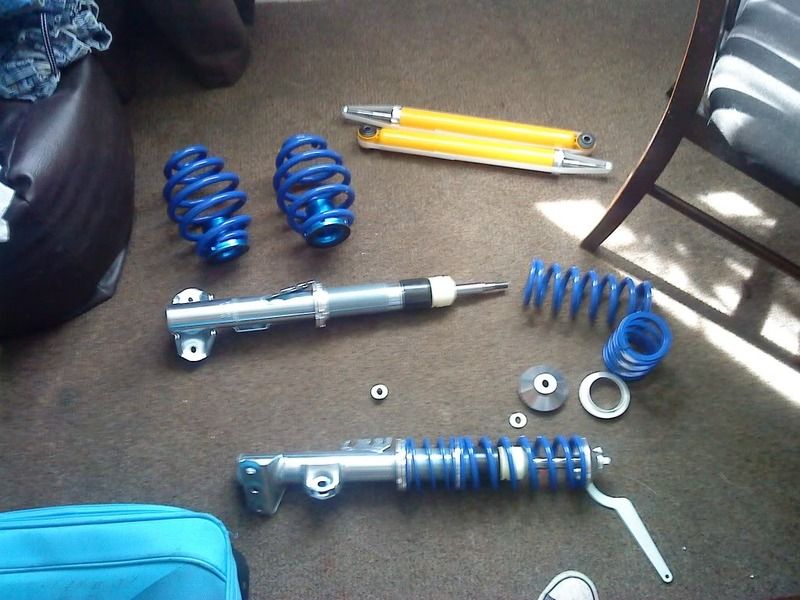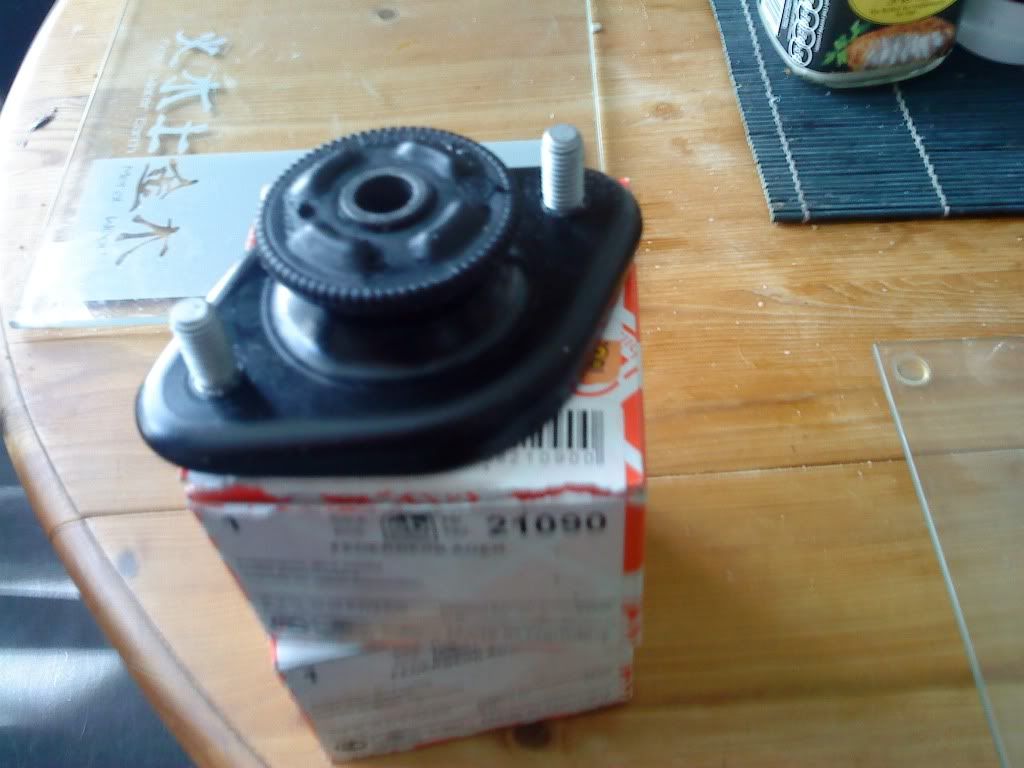 Also fitted a Ramair induction kit to replace the k&n that was past it's best, had to cut about my gunner heatshield cos it wouldn't fit with the kit..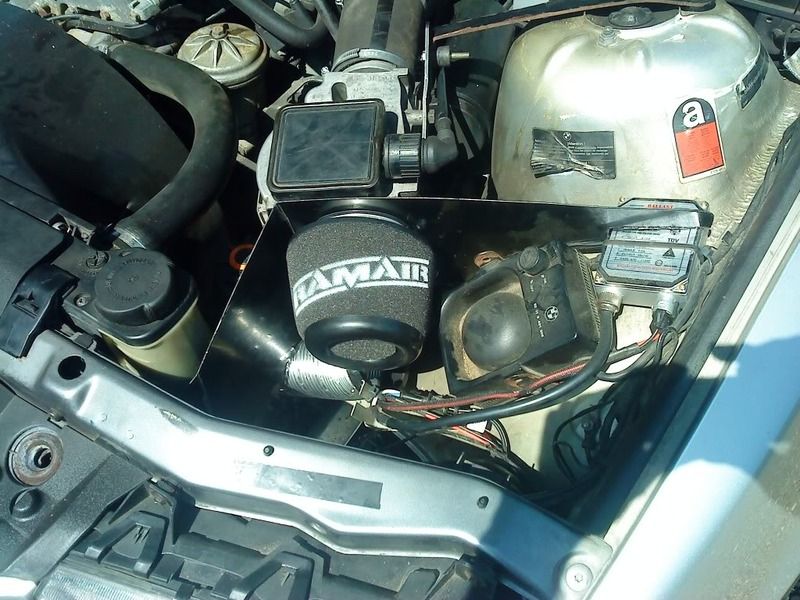 Here's some pics of the car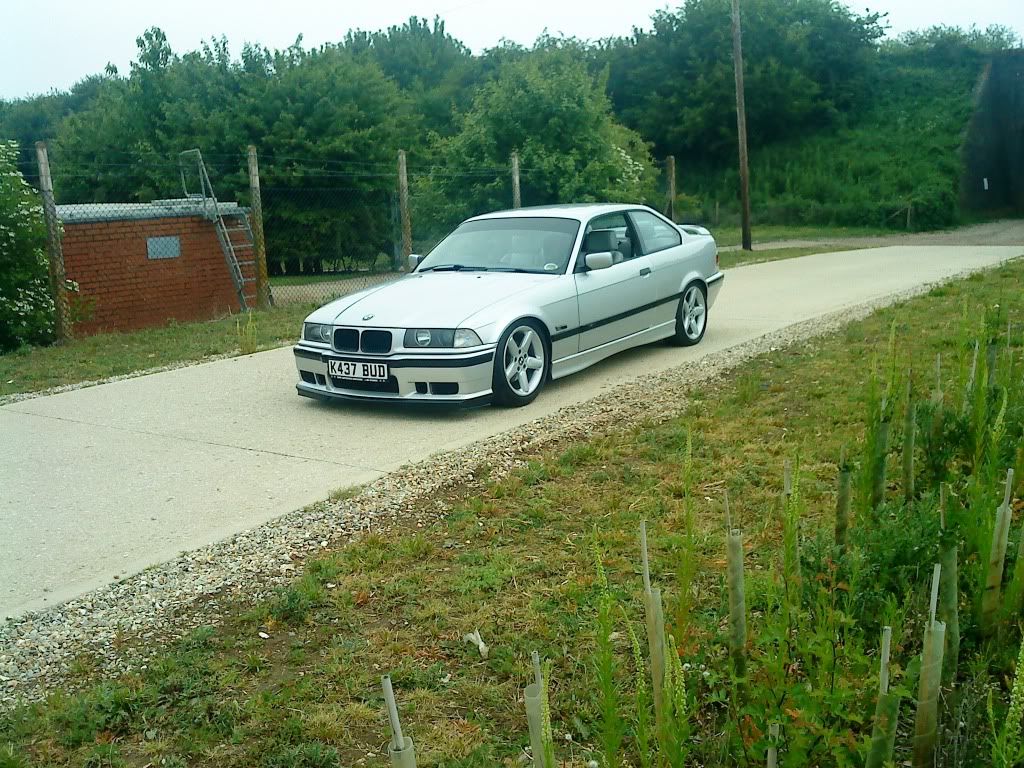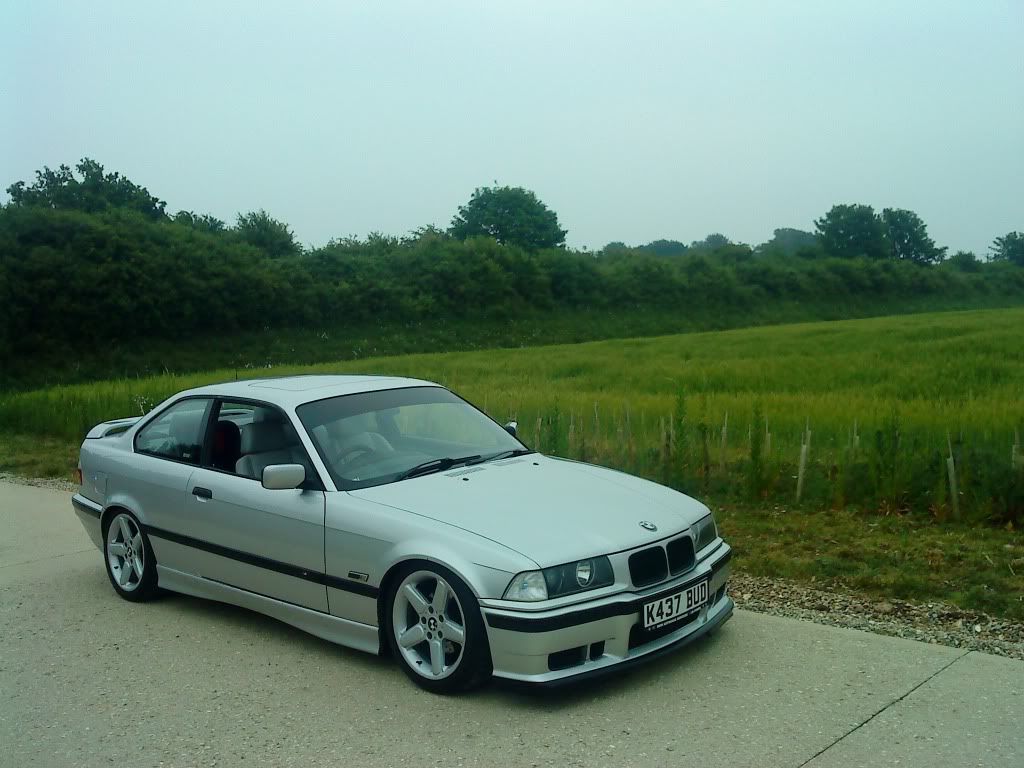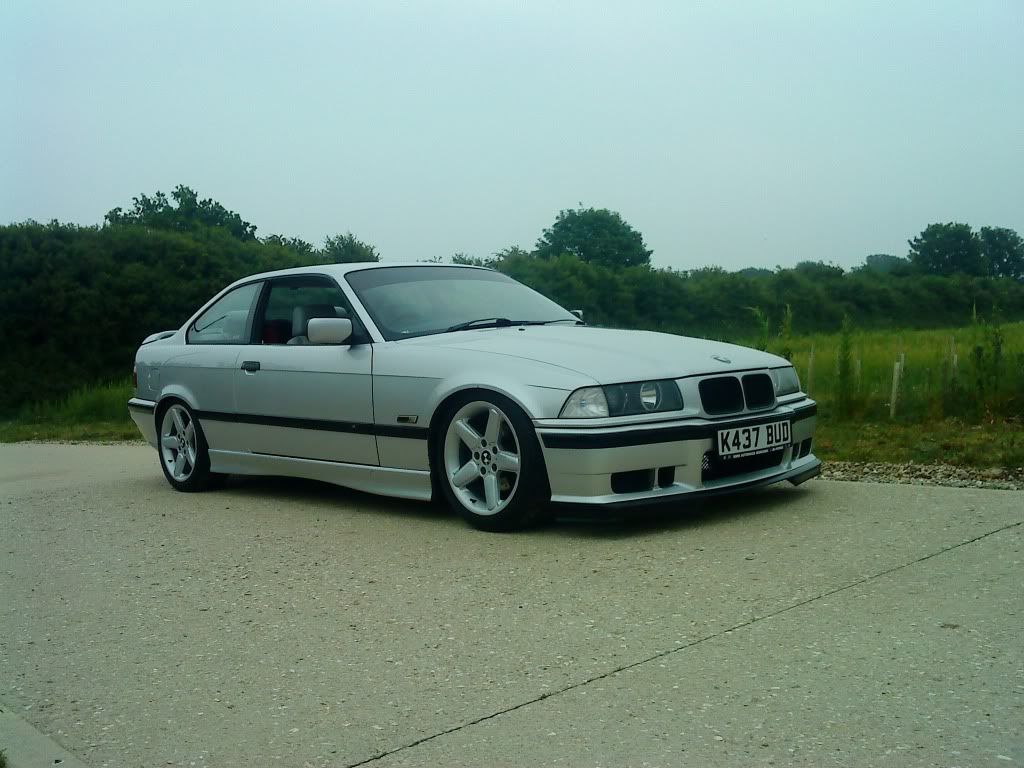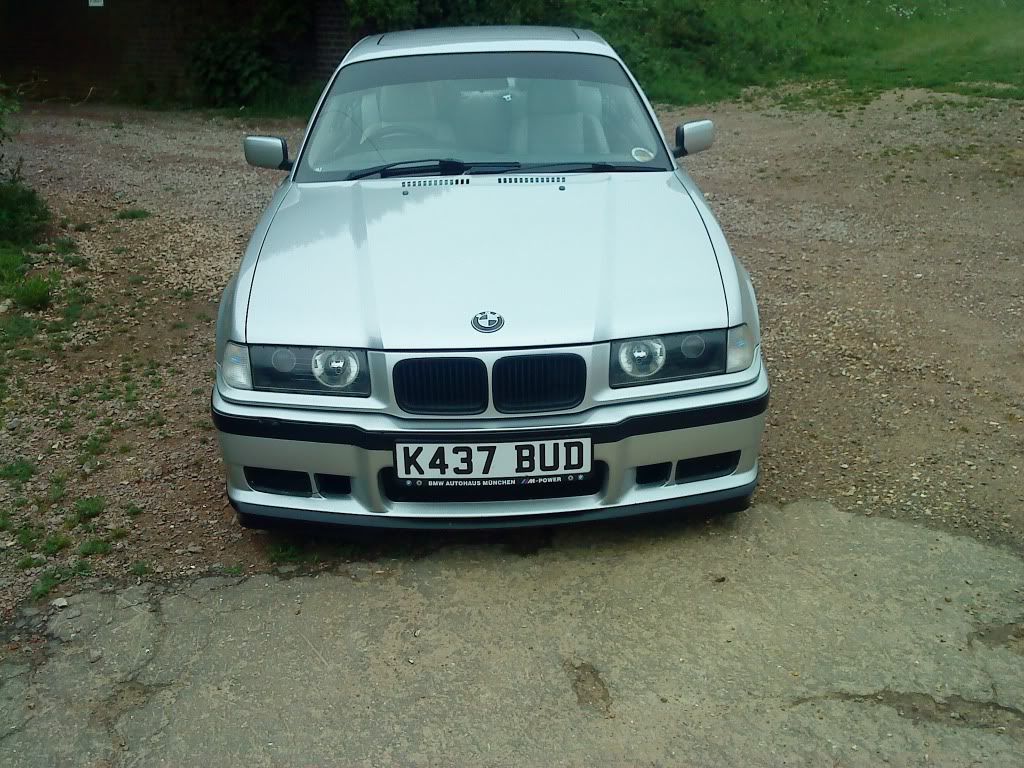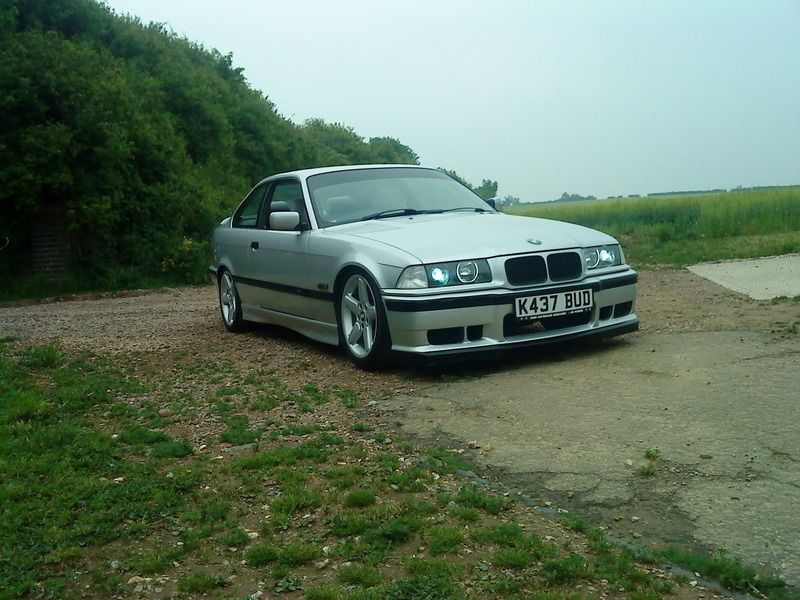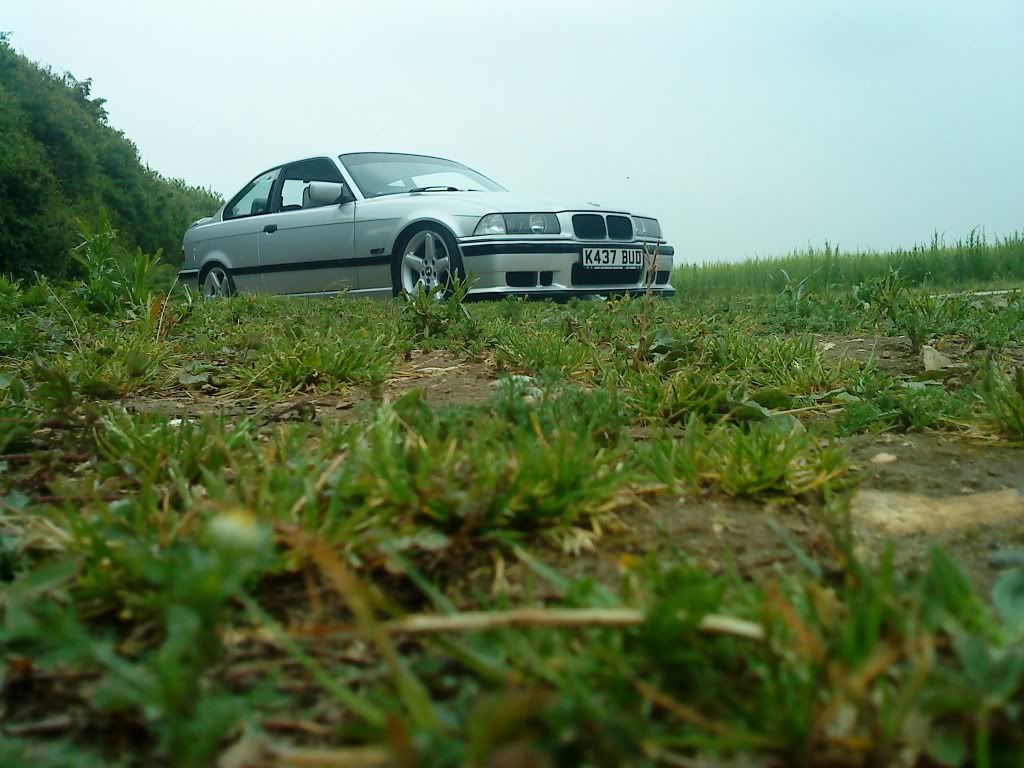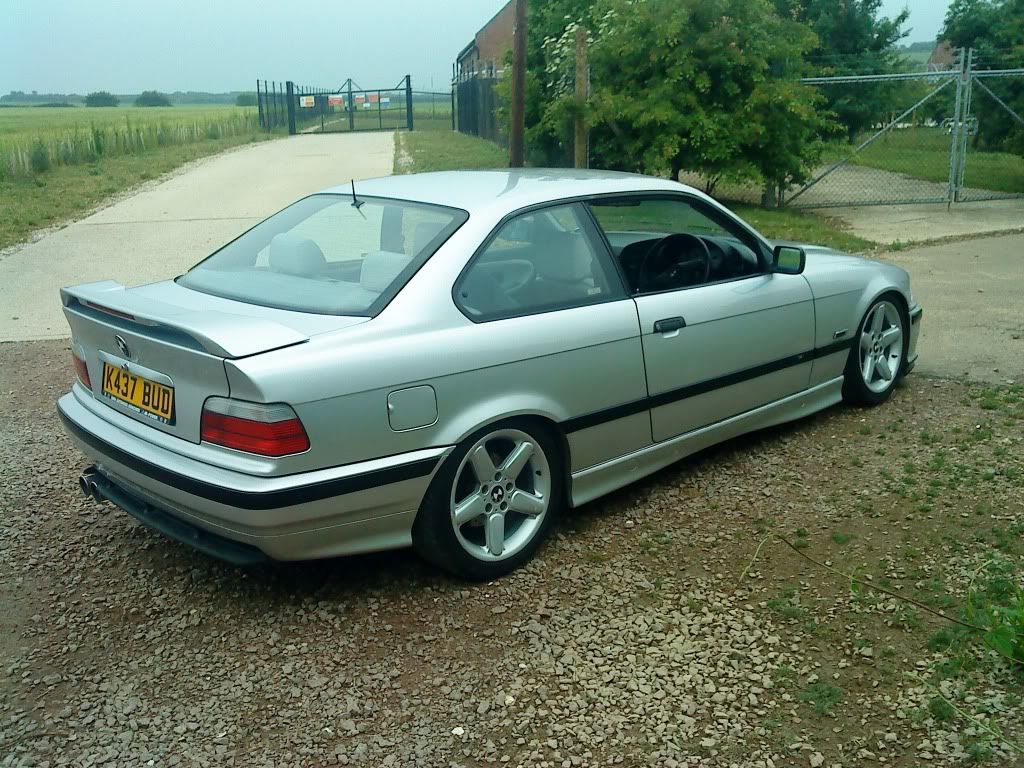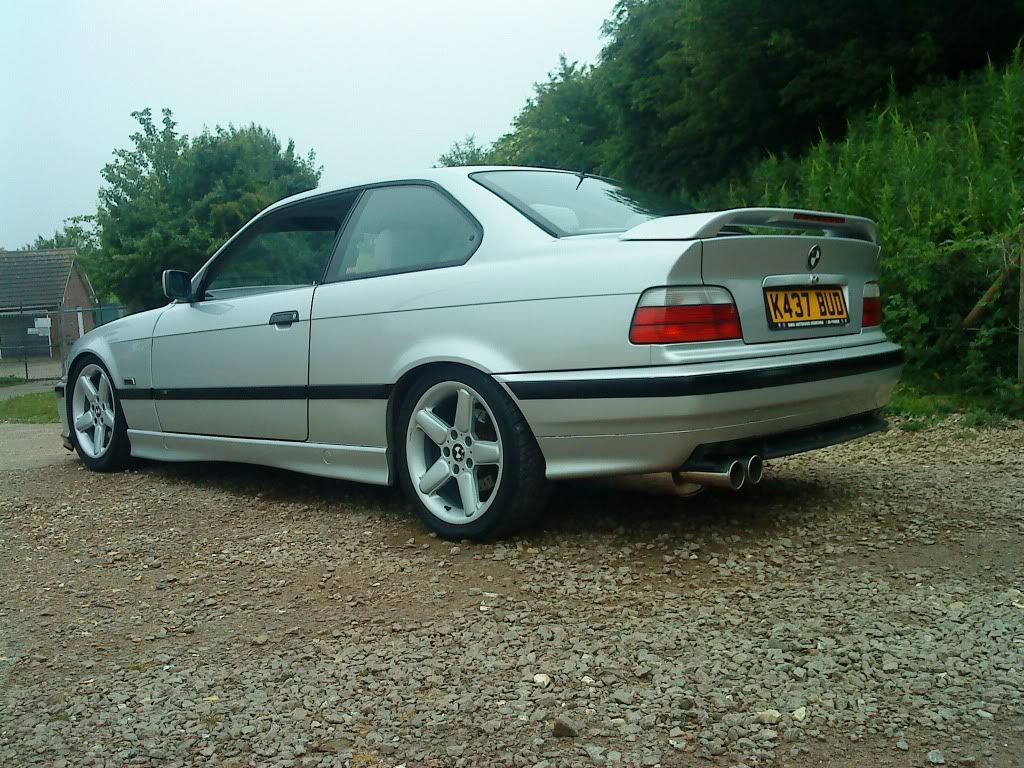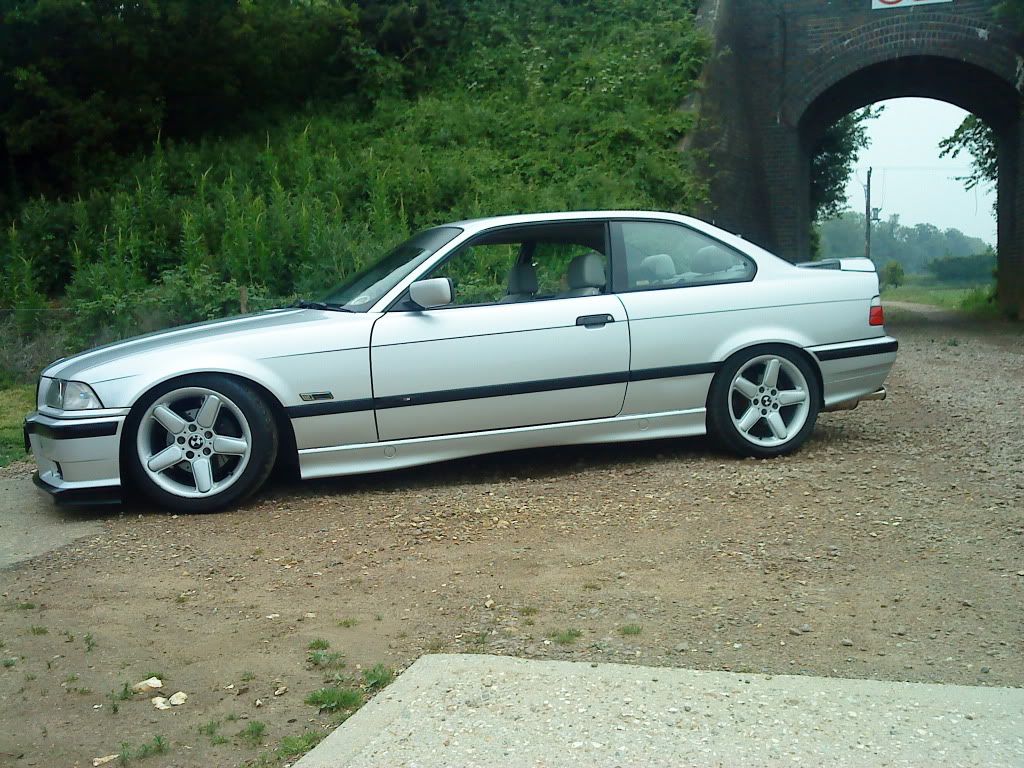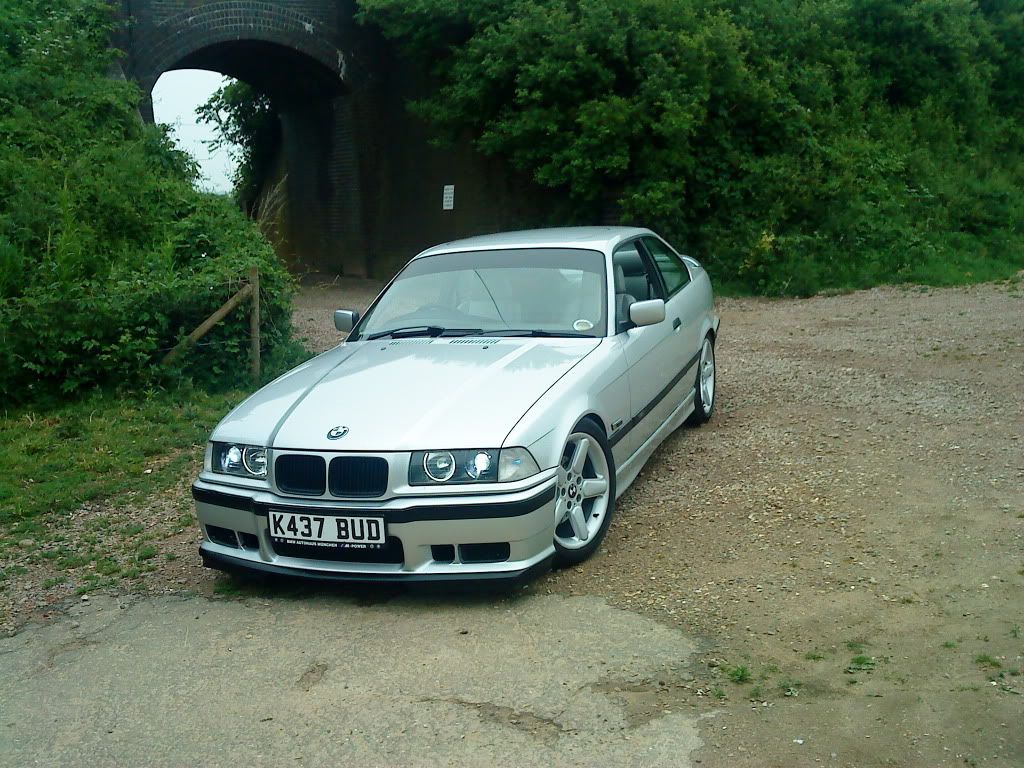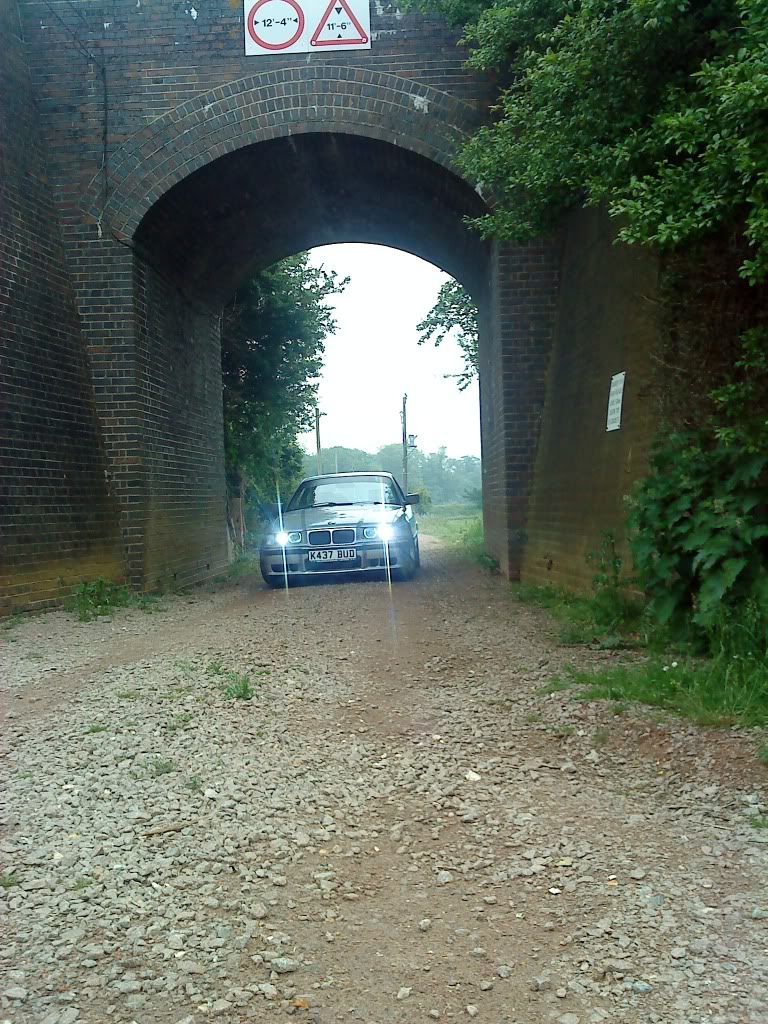 Cybox exhaust fitted. £180, cheap!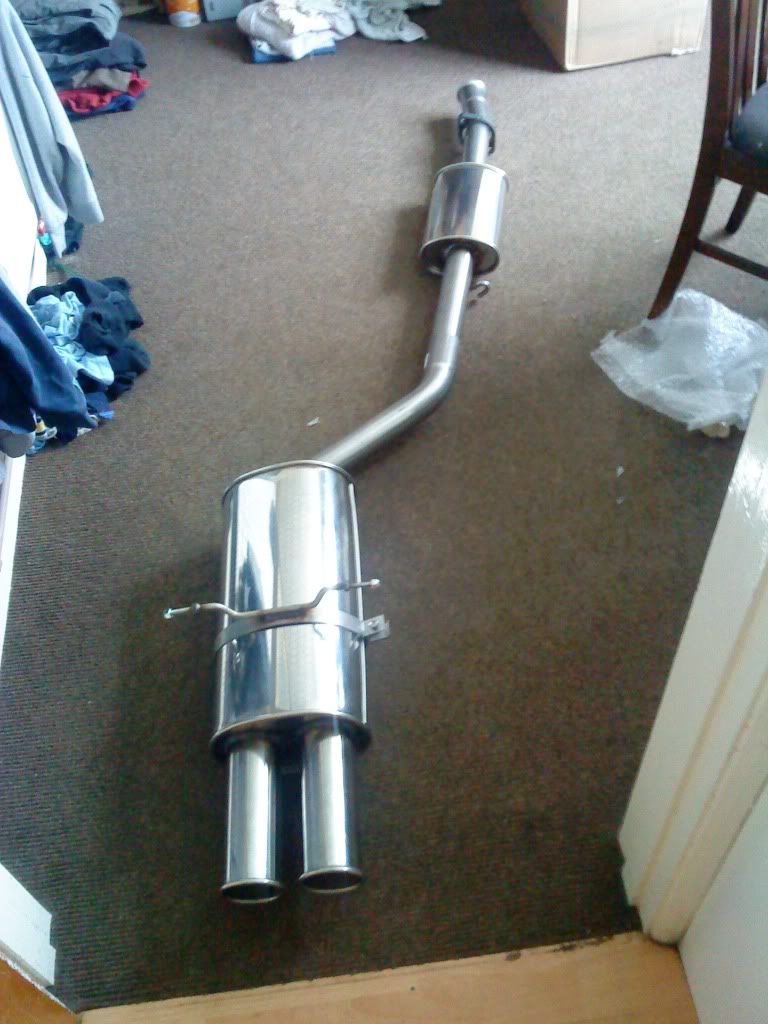 A few pics of how it was. Slightly lower with 205/40's on the acs wheels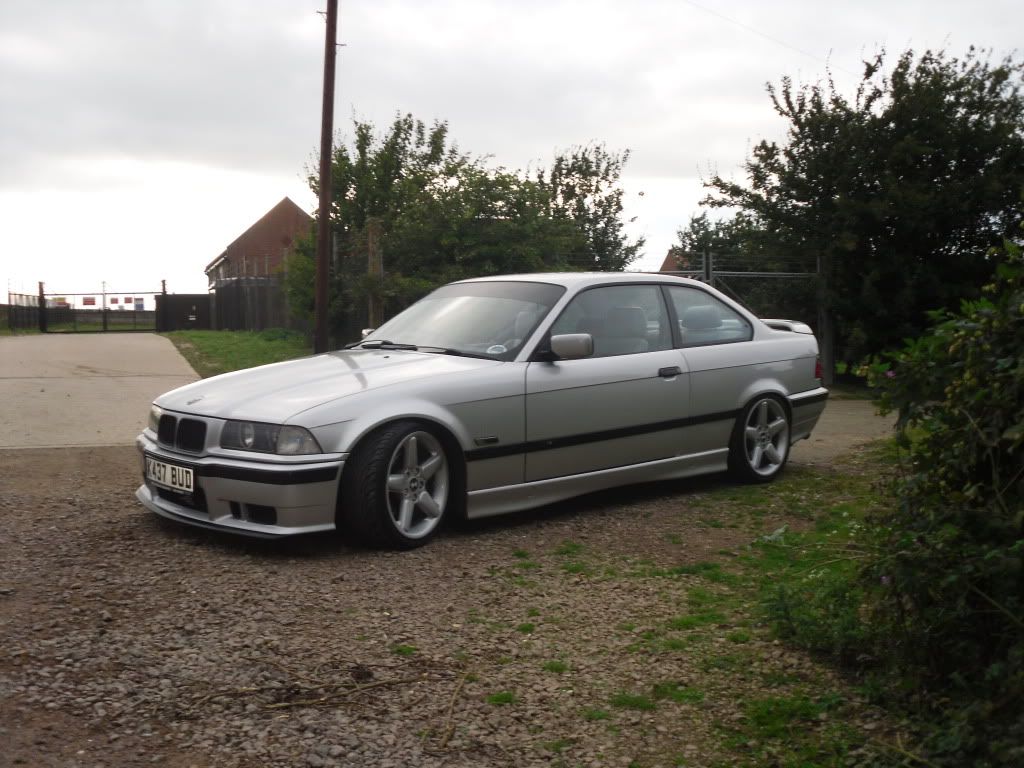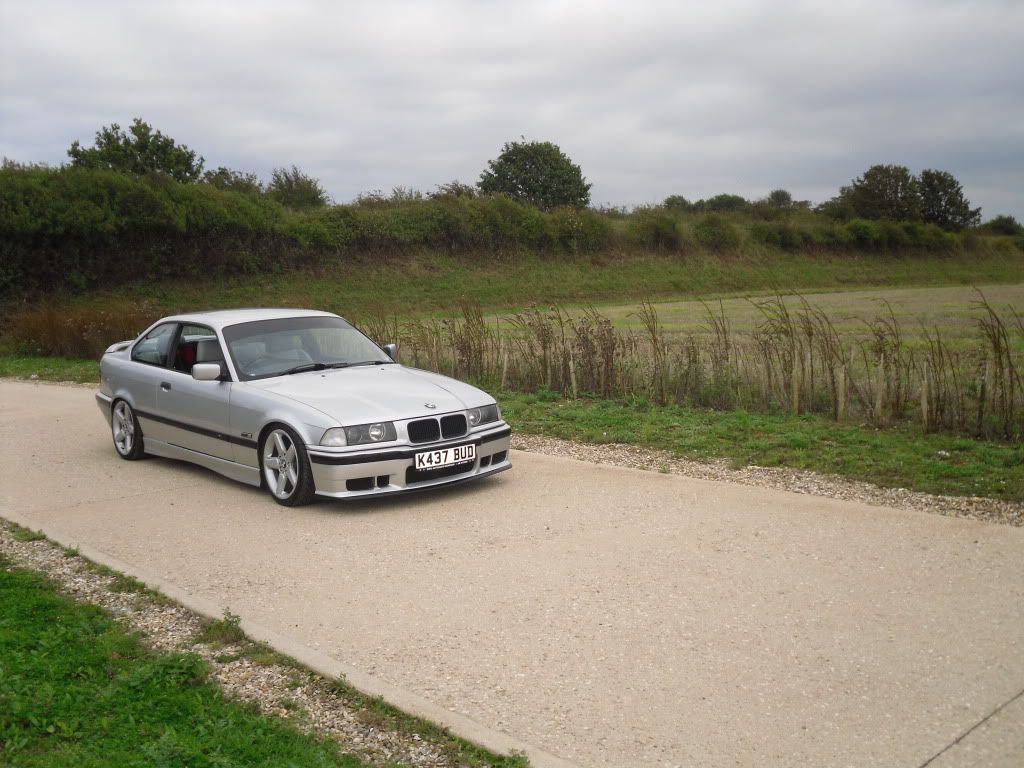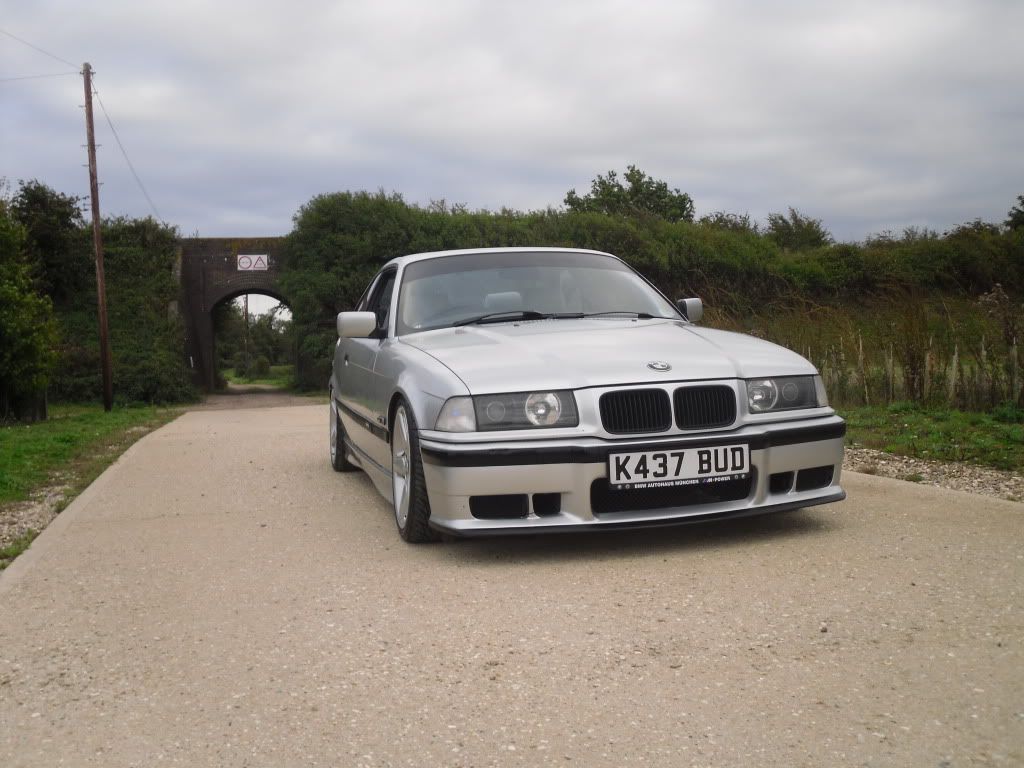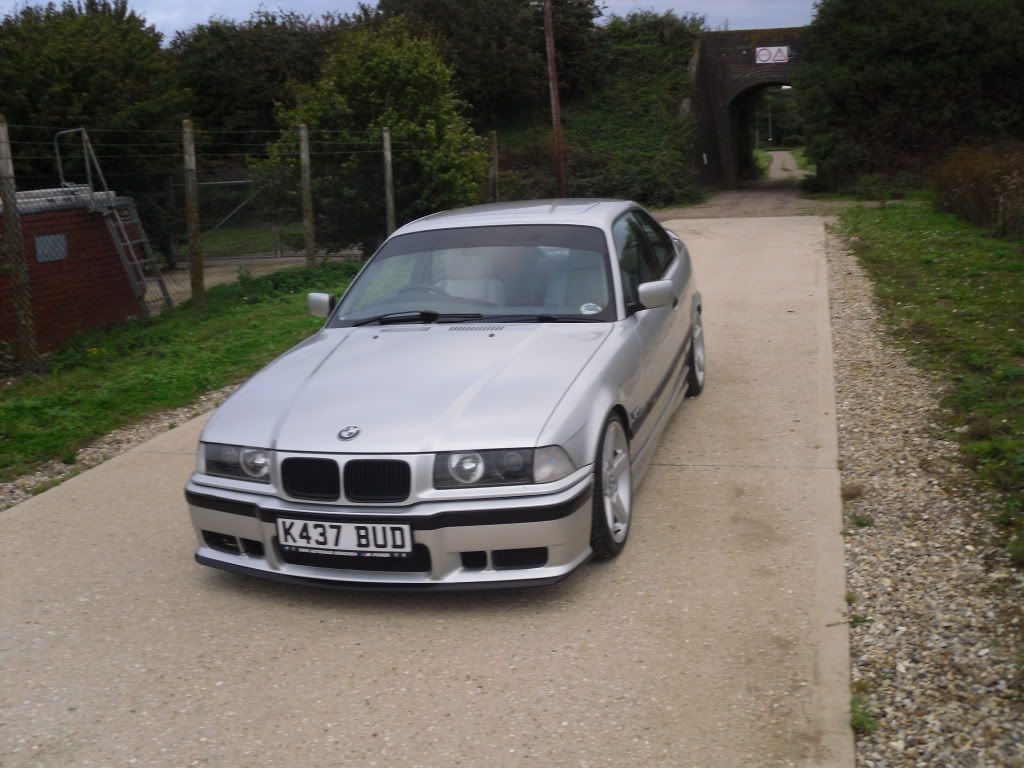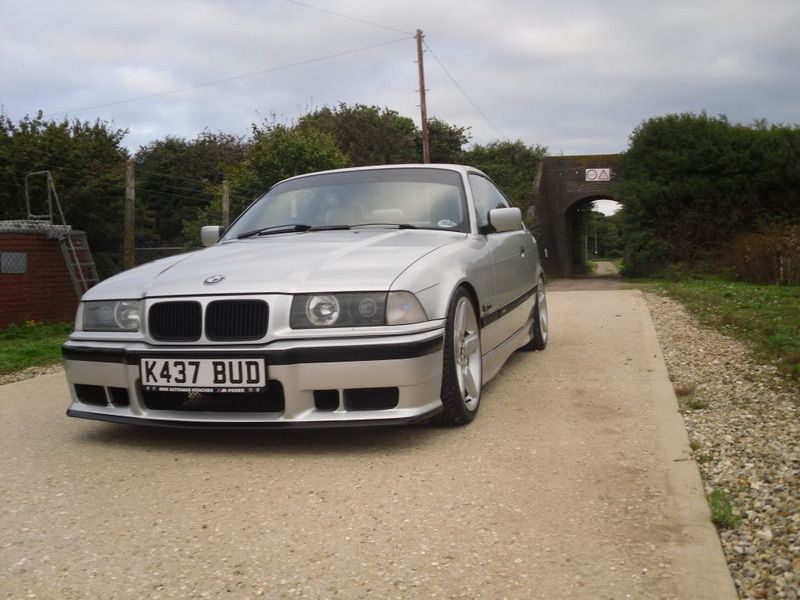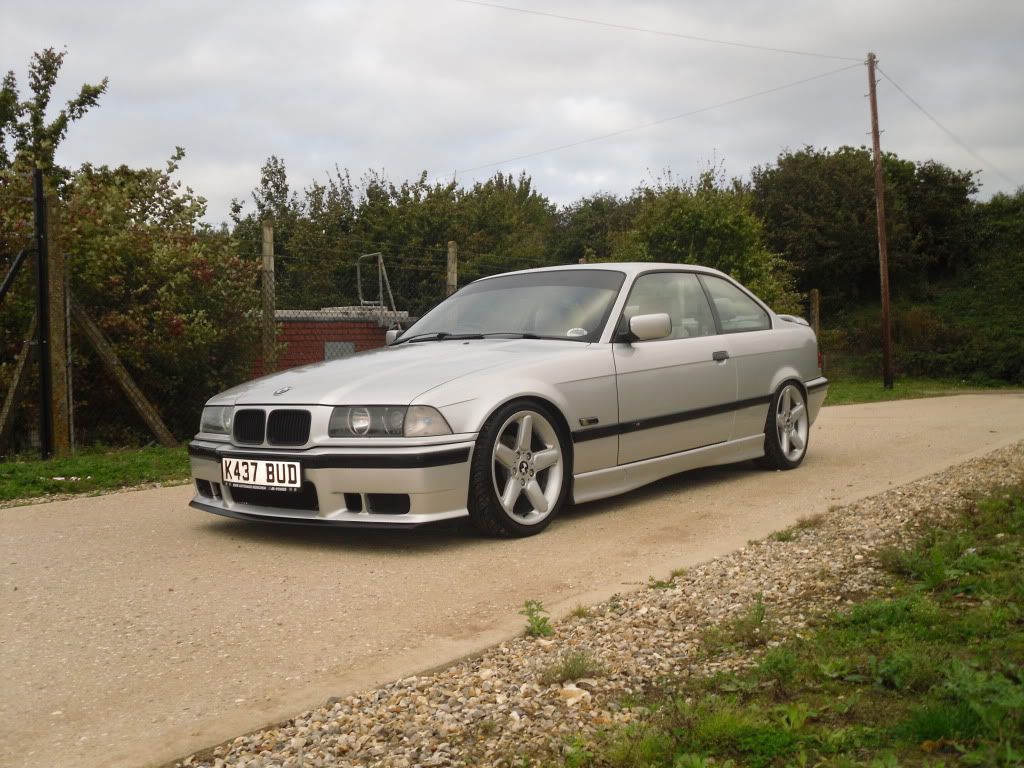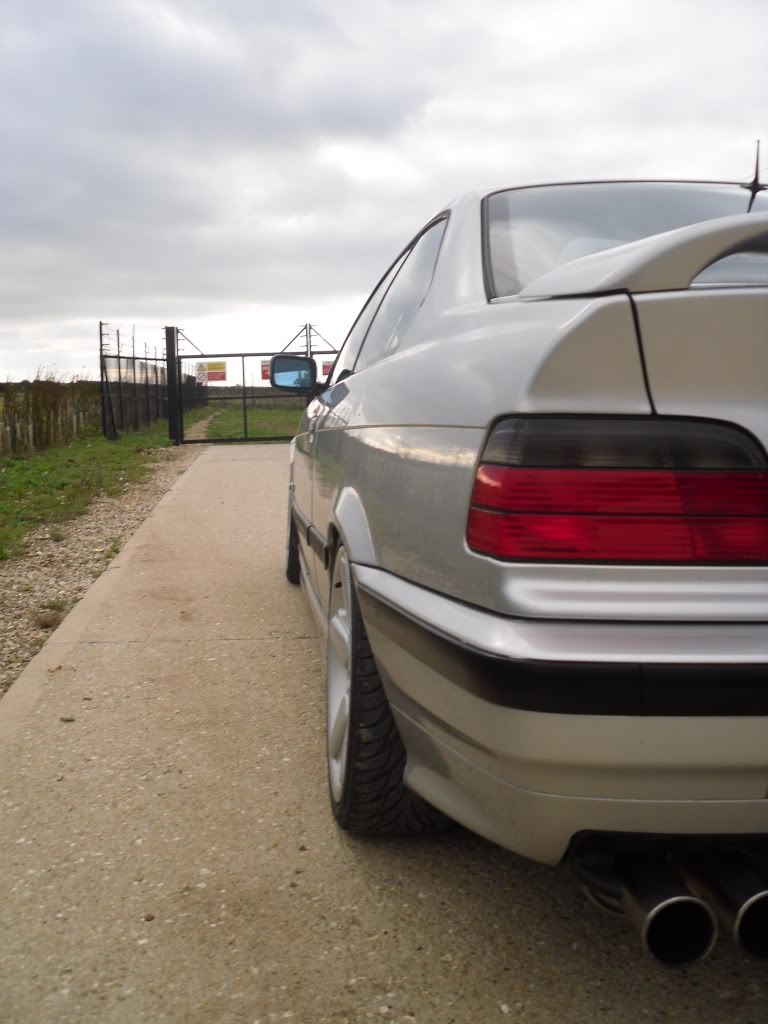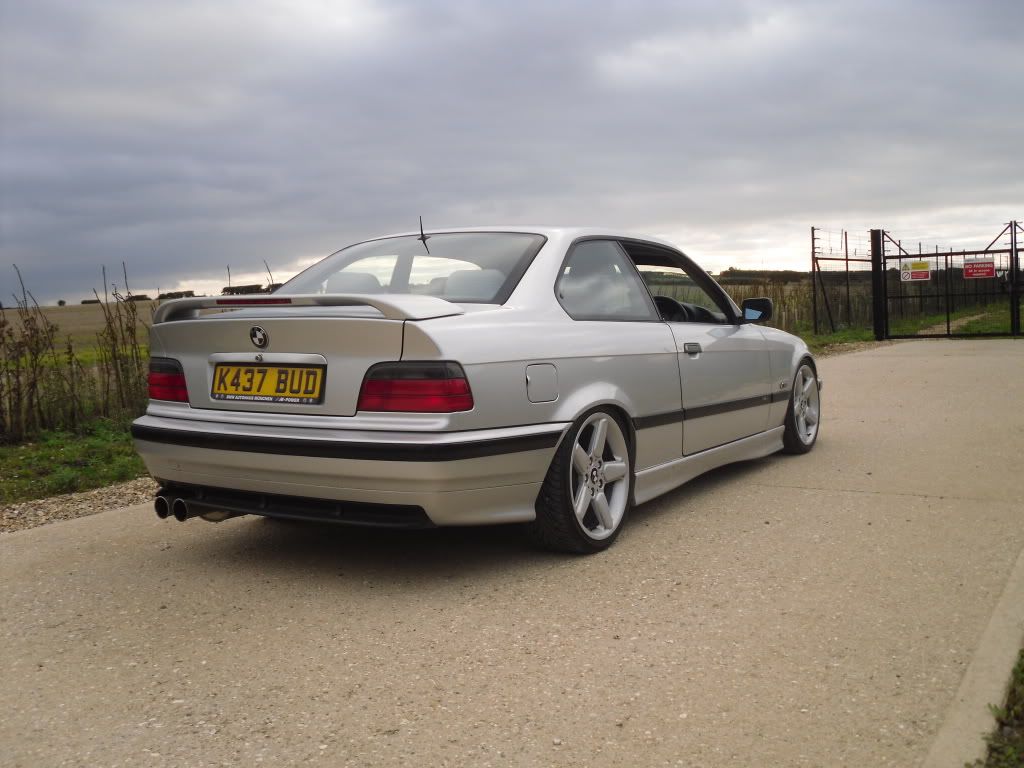 Used some scuffmaster dye on the interior and steering wheel (it's dirty again now though..:frown)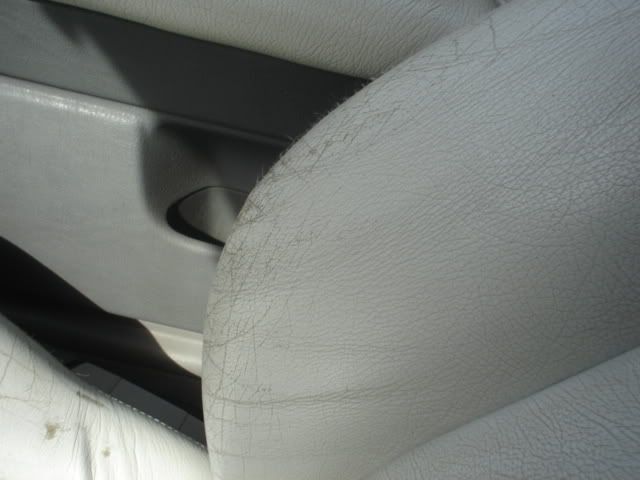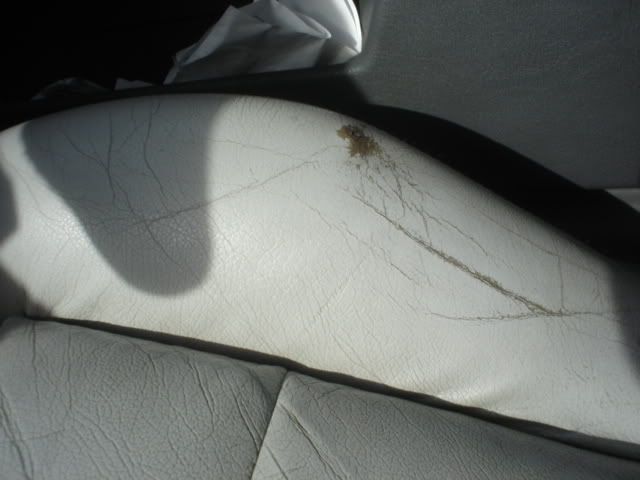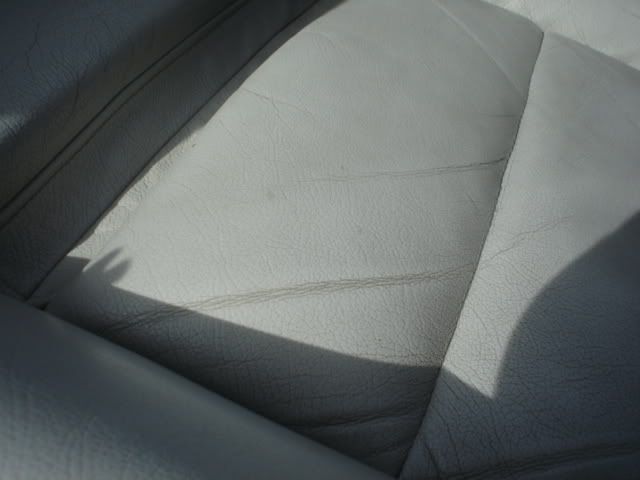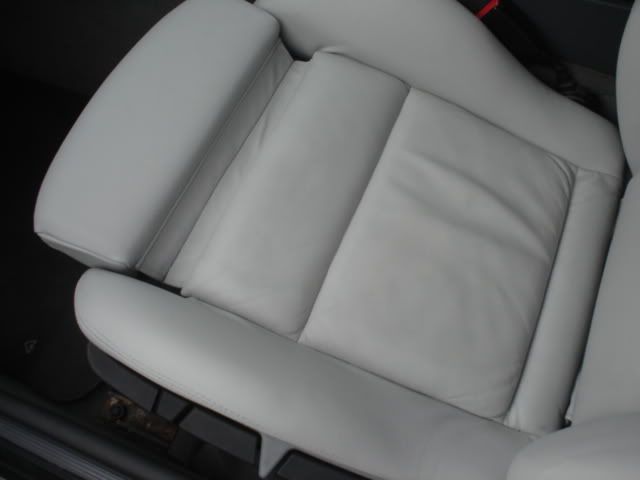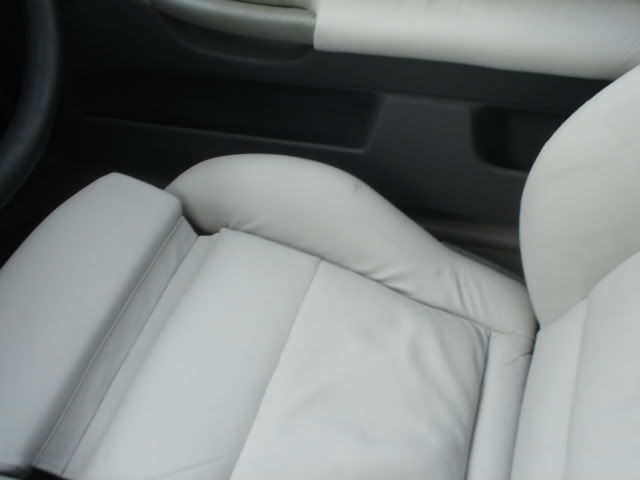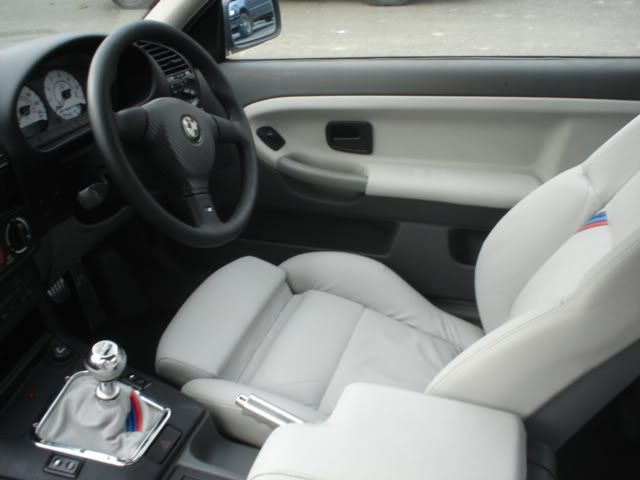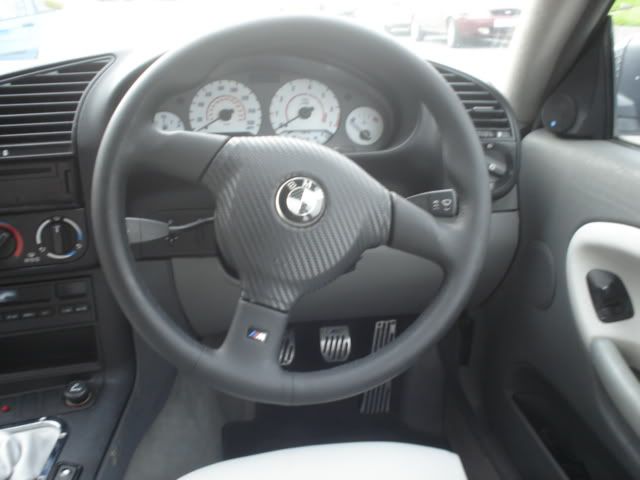 How it sat on some spaced out BBS RC041's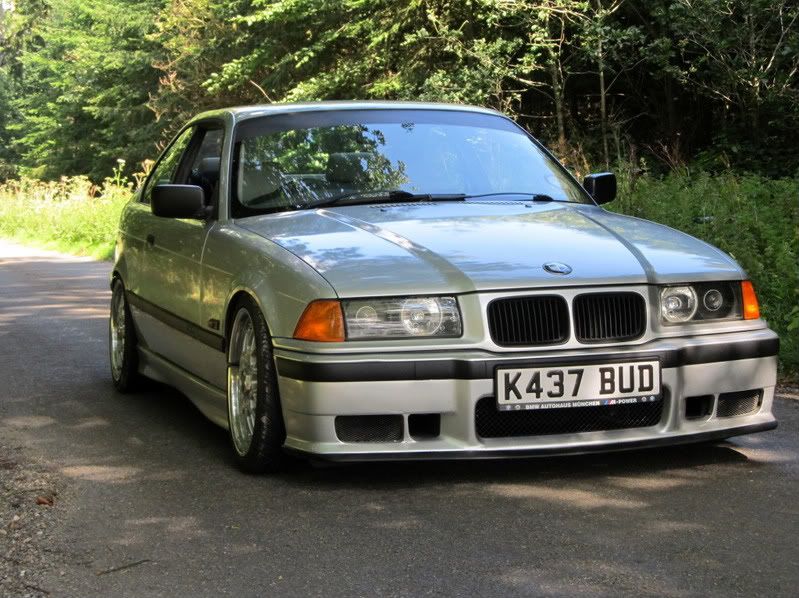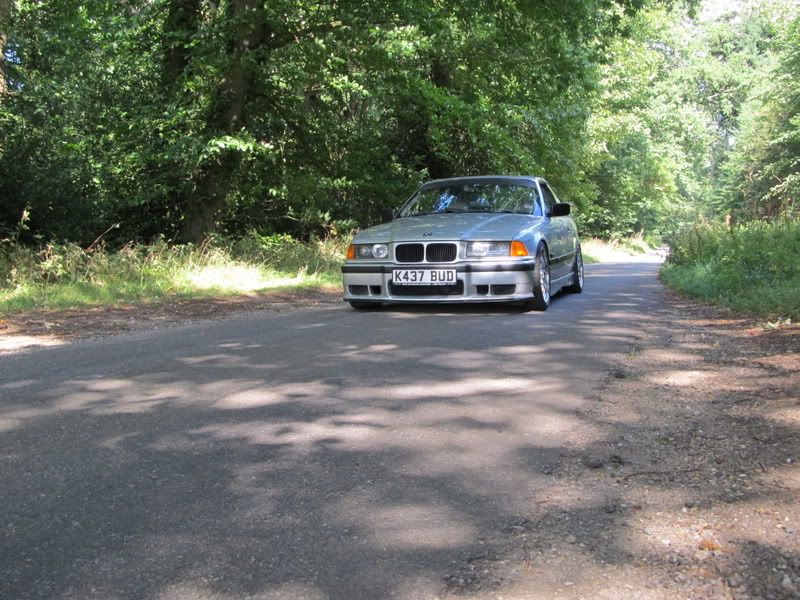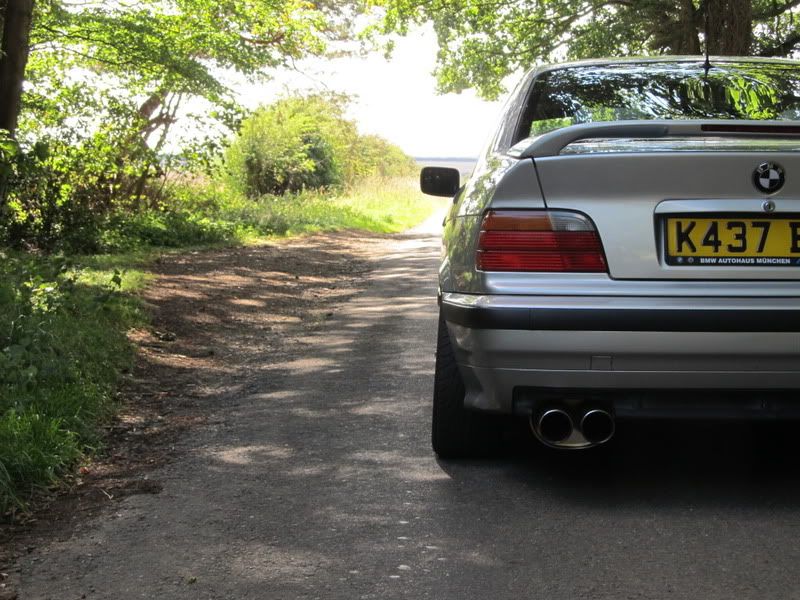 Some pics from a meet in Lynn. Now on e36 contours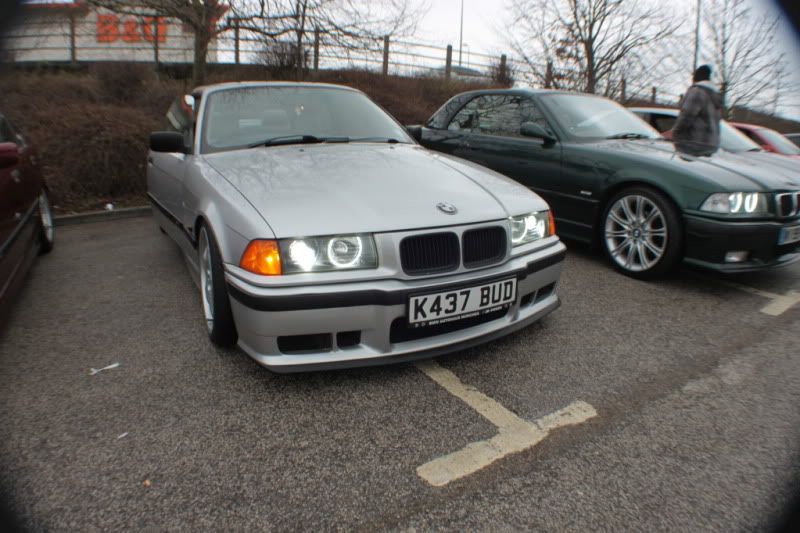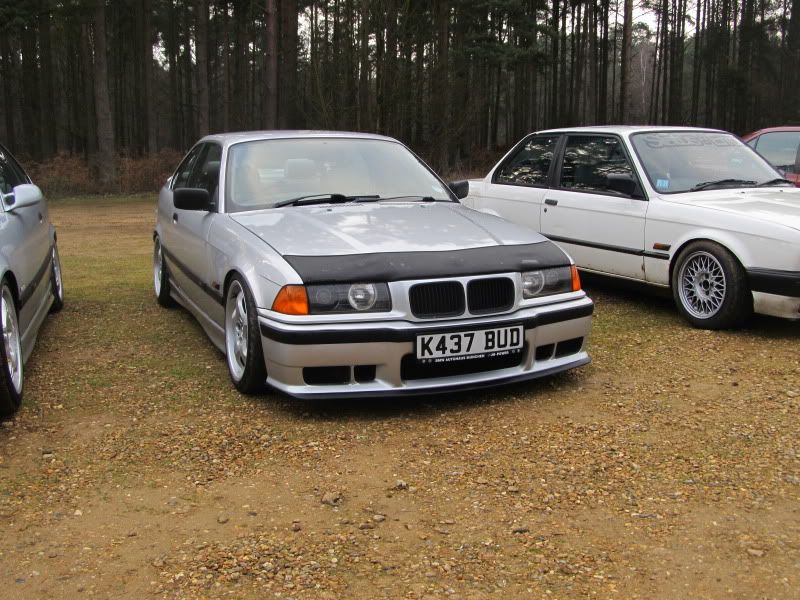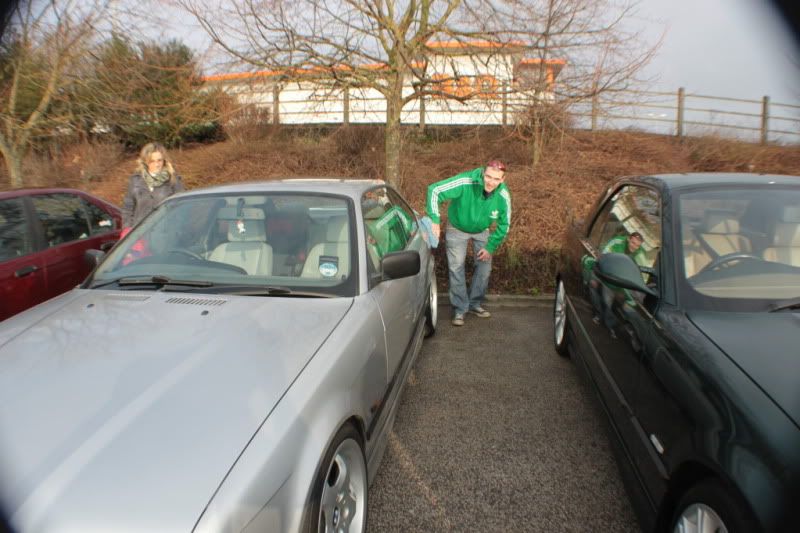 E34 Rondell contours..:cool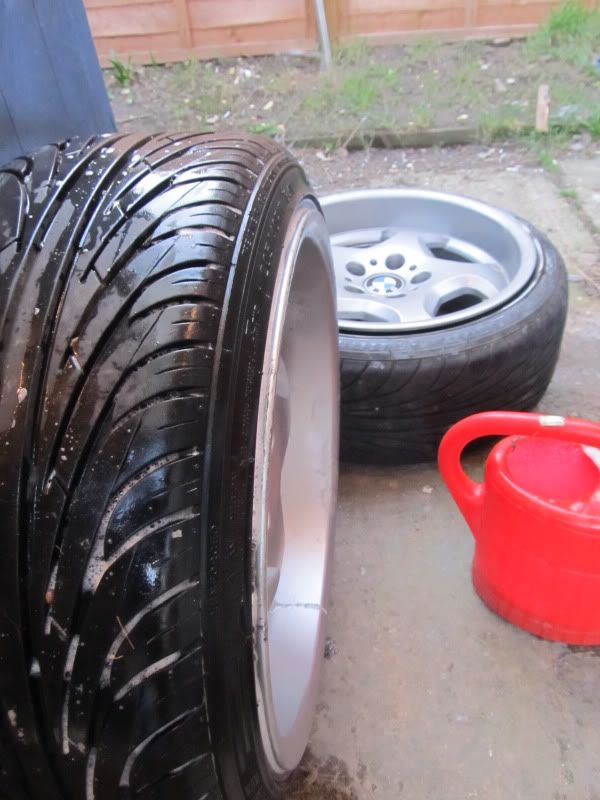 These are on now. I'll stick some pics up in a minute!
This is my current mission. The rear arches...:help This is what I done a couple of weeks ago..
Before: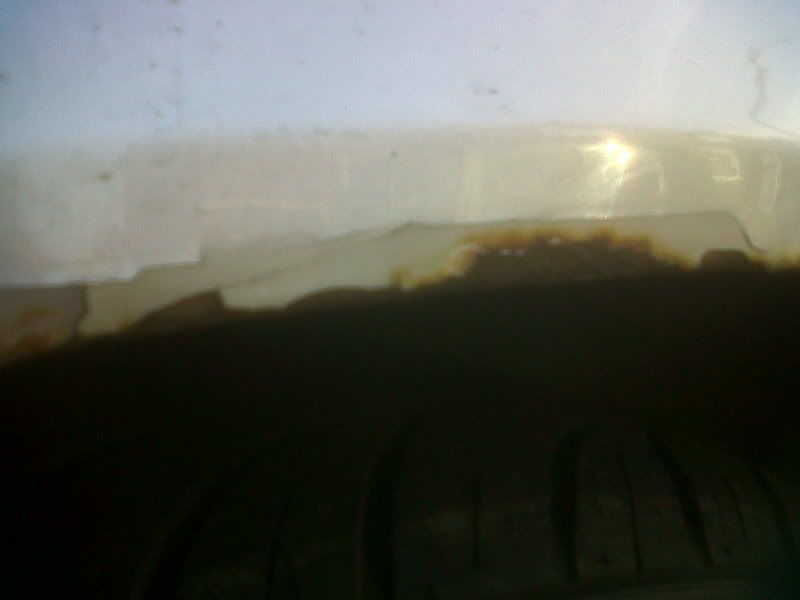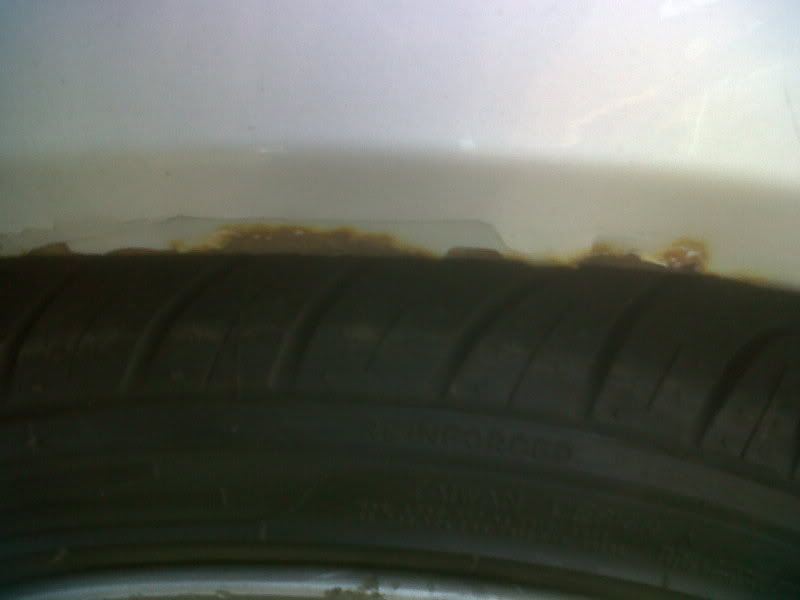 During: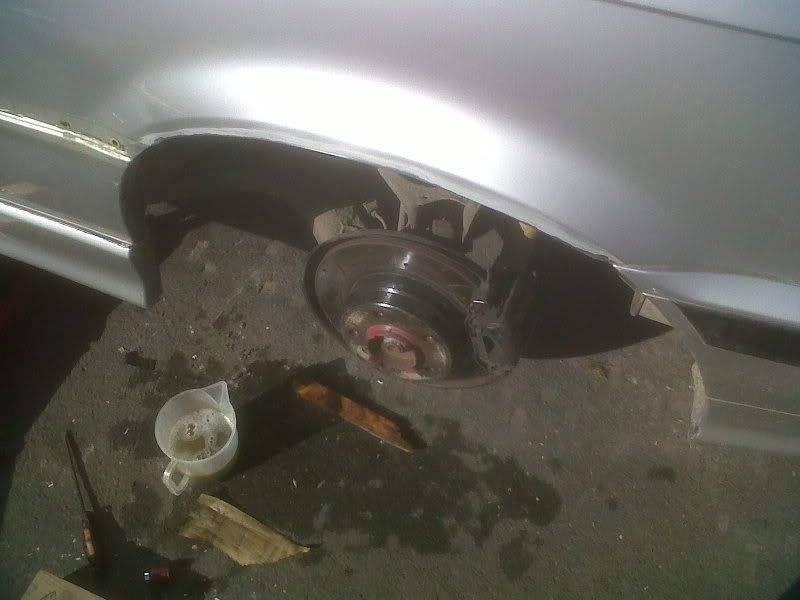 After: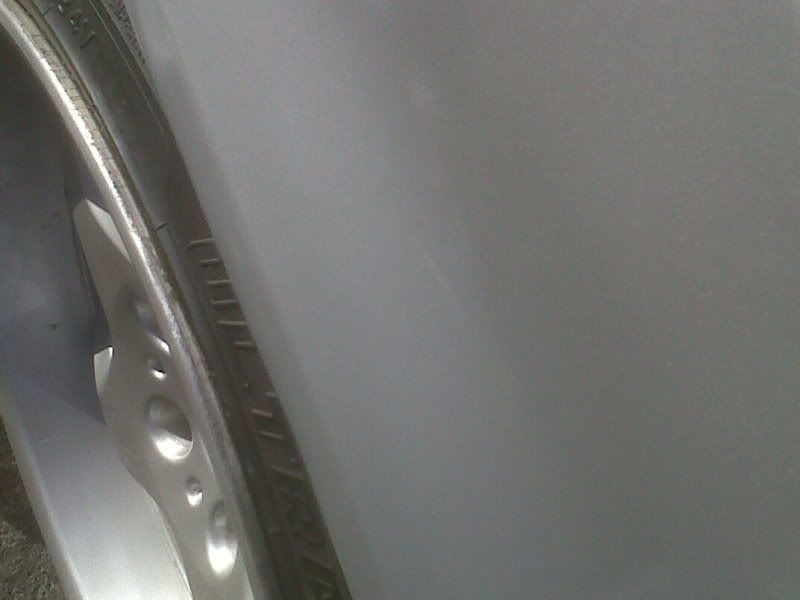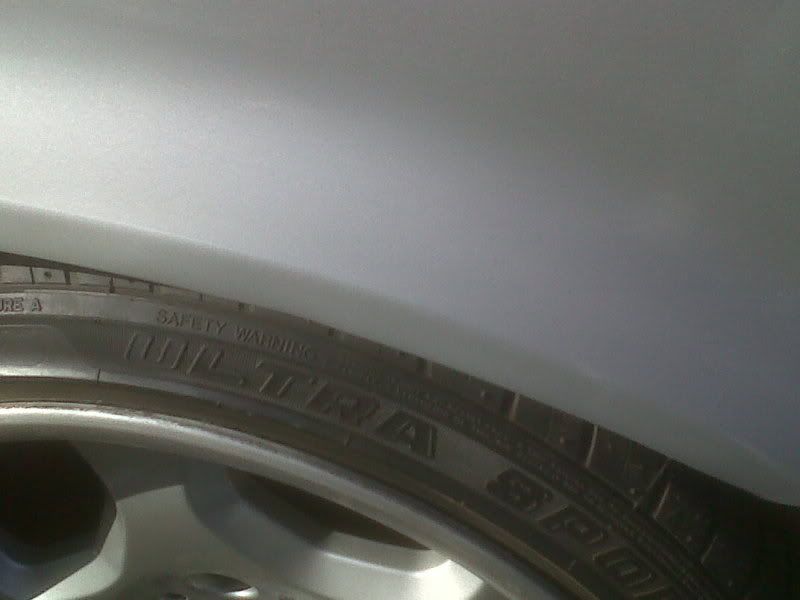 Spoilt my self with a new exhaust..