Damn been a couple of months since I did anything MG related, time does fly!
Most of my focus has been on getting the Legend ready for the Weekender, but while it's at the bodyshop, I thought I'd carry on with a half finished MG task, namely the steering column.
I'd been putting this off a bit as I needed to open up the hole in the column outer to allow the new steering lock/ignition barrel to fit properly. Well I finally got to work on it with a couple of files today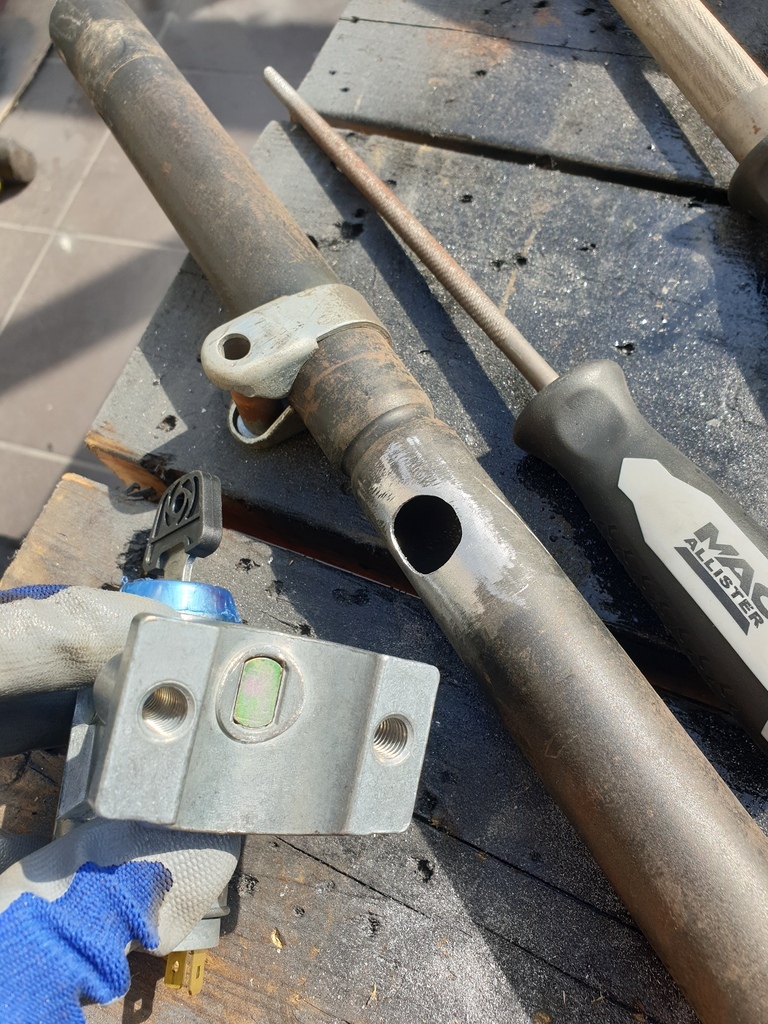 It would have been quicker to get my Dremel-a-like tool out for this but I didn't want to go oversize on the hole and end up with a loose steering lock again, but it didn't take too long with the file, just creeping up on the clearance I needed.
Eventually got it so the lock sat properly on the column, gave it a quick shot of etch primer then some black where I'd exposed the bare metal and its looking good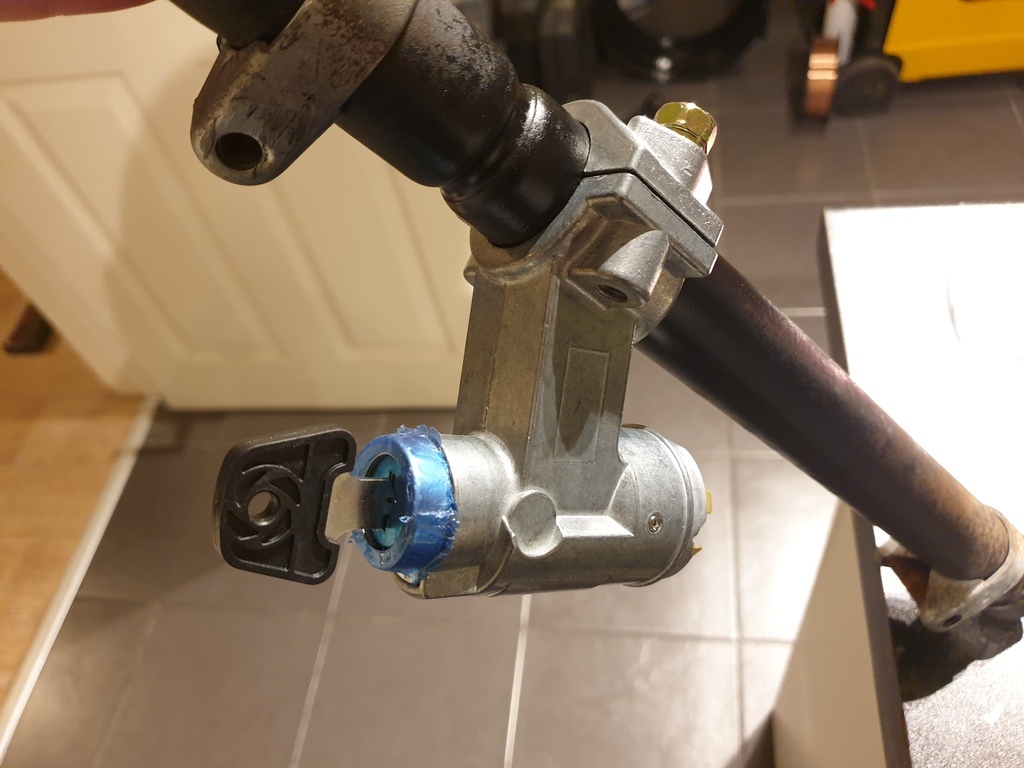 Just need to torque down the security bolts.
Also, as I've been scanning ebay/marketplace/gumtree for odd bits I know I'll need, I turned up a pair of cheap Anti-Tramp bars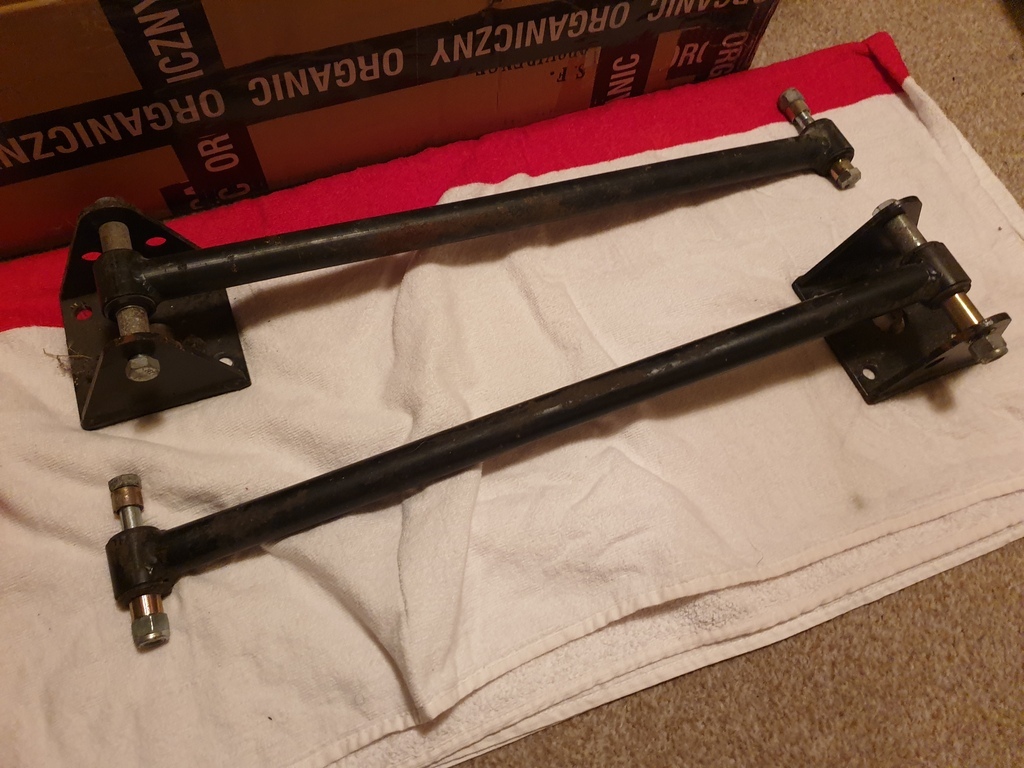 Cheap in part because they are missing the brackets to bolt to the body! But I don't think it should be too hard to make something up for that. They should go some way to helping with the B's somewhat notoriously squirmy rear suspension