Well then, today was a slight win, and also a bit of a bummer!
Checked my stock of big battery cable; check!
And also crimp/tube terminals to terminate the ends of the cable; also check!
Unfortunately, I didn't count on needing smaller gauge cable for the ammeter and main feed to the vehicle
So I had stripped the loom from the alternator and along the chassis rail back to chop out the soldered joint from many years ago when the BOA went in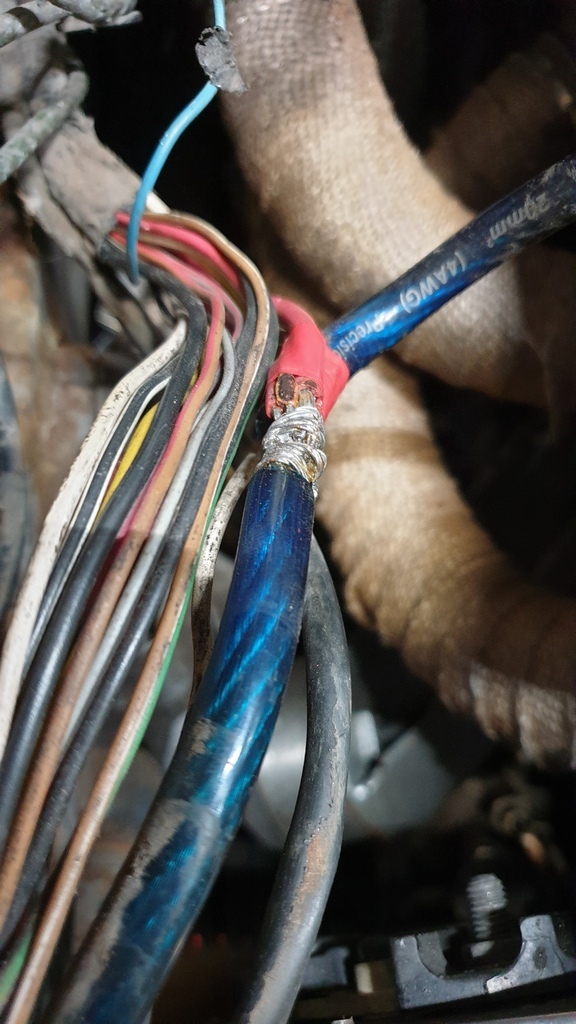 Main blue cable goes from the alternator to the distribution block on the nearside inner wing (where the battery used to live on its tray many years ago)
Chopped out what I thought was just the 2 wires to the ammeter in the dash, to discover a third wire as well!
Turns out that the unexpected third wire is the fuse box/interior feed.
So a bit more sorting out for now til some proper cable arrives and I can do a proper job of it all, and currently looks like this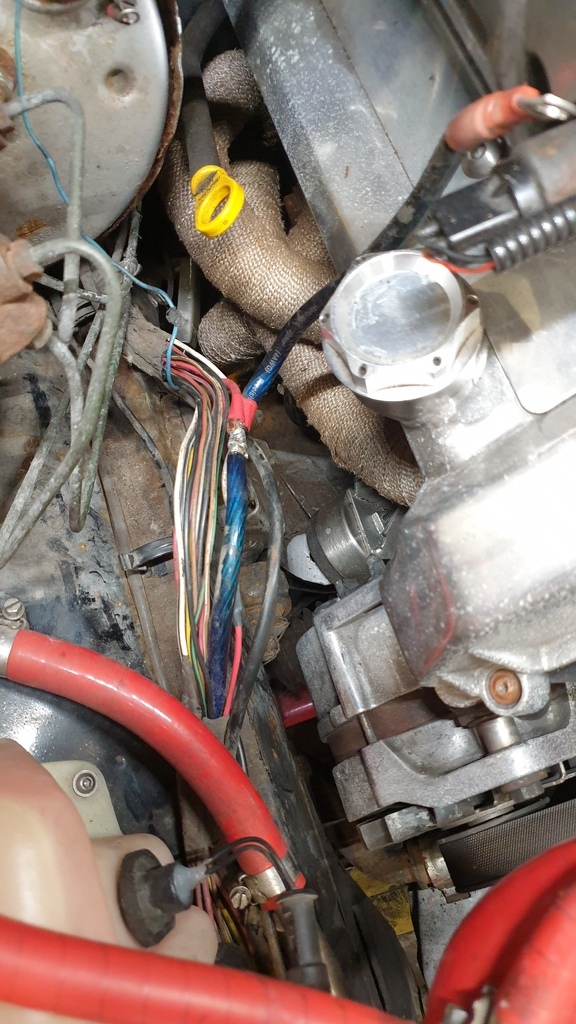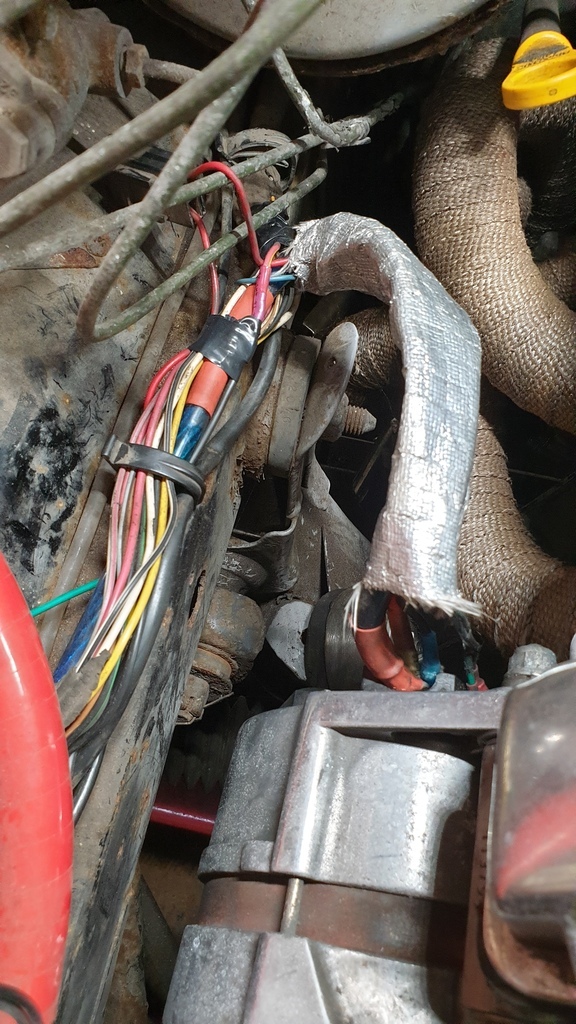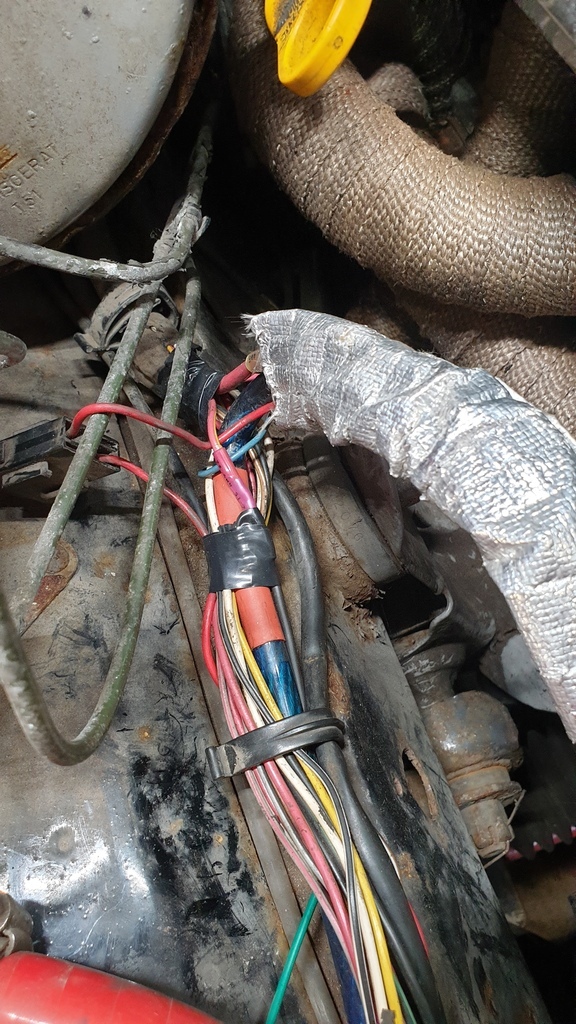 And all that means that now, the ammeter gauge thingy in the dash now works again