Well, all was going well with the replacement new rack and the coilover setup right up until last friday.
On my way home after a bit of a back road detour I thought the front end felt a bit floaty and there was a knocking noise from the drivers side front

"thats alright" thought I, shall have a quick look under the front when I get home and see which droplink has quit.Get home and scrabbled underneath to find all the drop links ok, and nothing suspicious

Shall get it on the ramp tomorrow at work and have a further investigate!
So last Saturday I get it up in the air to investigate and I'm confronted with this
That's not good, what's happened there?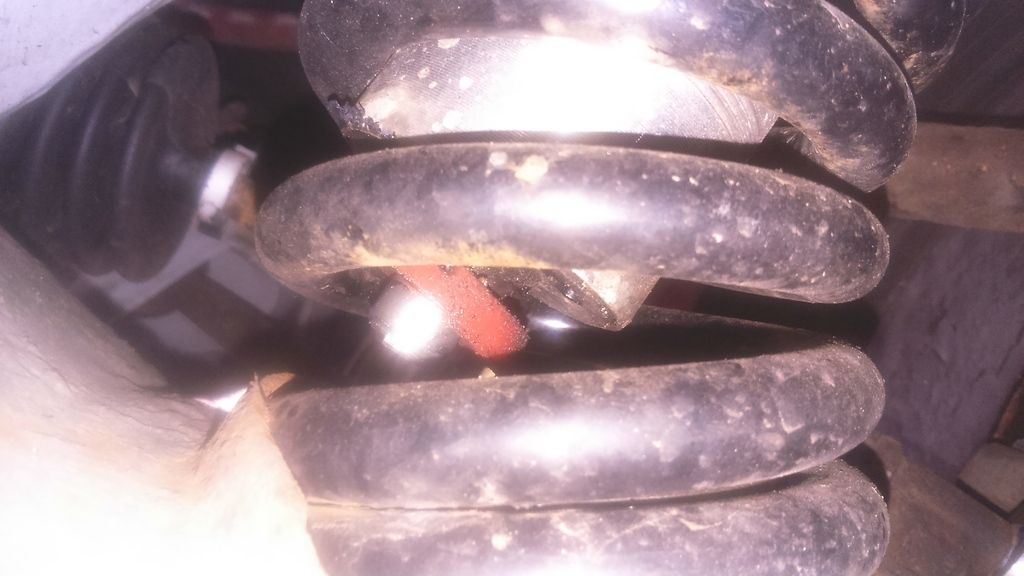 Appears to have snapped the damper shaft at the end just behind the threaded section with the bearing on, so I shall be ordering up a new pair of coilovers and stiffer springs at some point when funds allow