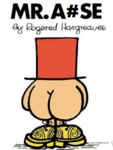 Actually I know they are heavier than the redtop so thats out.
But doesnt a TD lump weigh more than a redtop?
Ive seen the saab engine done and its very wide so you end up cutting chassis legs etc so a c20let would be less hastle for that power plus as you say they are heavy too. As would be the TD but going that route would be aimed more to the side of economy than power or fastness (although it would be quicker than the GTE or GSI nova with loads more torque), meaning i may not begrudge driving it regually.
Hhhhmm food for thought!