Well for the mechanically minded of us, the cancellation of group B rules and the associated production of mental cars was a real shame. Manufacturers halted any further development of the cars and they became almost worthless (within reason) because of a lack of rules to be used under.
Fortunately all was not lost, there was an even more mental form of rallying out there that gave these poor neglected monsters the steriodal crack injection they needed.
Rallycross.
Information is few and far between for these loopy incarnations of the already evolution group B cars, however pictures and videos can tell us that they were crazy, crazy crazy crazy crazy!
I have found a reasonable amount out about Will Gollops 6r4 (excerpt from 10tenths) -
"The naturally aspirated Metro 6R4 will drove from 1987 produced 435-450bhp. This was generated froma 3 litre V64V engine. At the time the identical rally car version produced 380bhp.
The twin turbo was then built which reduced the capacity of the car down to 2.3 litres. This gave a conversion factor of 1.7 for turbos, giving the engine a total capacity of 4 litres. This had to be done as it determined the weight limit in the european championship. In order to reduce the capacity new crank, rods, pistons and liners were made. The smaller engine was caoable of reving to 11,000 rpm where as the three litre version could only rev to 9,000rpm.
There for in theory 800bhp could be produced from the twin turbo motor. If this had been done then it would have been so unreliable and unusable in the Metro. It was therefore taken that the engine had to develop a maximum of 650bhp to be produced consistantly over a period. Cliff Humphreys who built the engine said that it would produce a flat power curve, as Gollop wanted to be able to rev past peak power if conditions varied.
A curve line was produced on the final bi turbo engine which gace a range from 7000 rpm to 9000rpm. This made the engine pretty driveable, which was developed using 1.2 bar boost which could be switched to 1.5 when racing got underway.
This gave the bi turbo metro a top speed of 120mph. A lot of work had to go into the transmission for the car as it was to weak to cope with this power which resulted in Xtrac completely redesigning new components on numeorus occasions.
On the normally apsirated machine a 3:4:1 ratio with a 1:5:1 step was used on the differential which gave the car a top speed of 110mph. Therefore this a requirment that was needed to change for the bi turbo version, as the bi turbo would not suit many circutis therefore the configuration would need to change at every event.
As it was four litres then the car had to weigh 1100kgs. therefore 100kg was needed to be added back in 1989. This was why Gollop built the 2.3 bi turbo as a 3 litre turbo had massive weight penaltys which would mean it would be uncompetitive.
It was a nightmare for him to fit the engine as everything had to be moved to different postions in the car as it was lot bigger and there wasnt to much space to fit everything in.
The British championship didnt have a weight limit back then which in theory Gollop could have a run a 800bhp metro at 800kg but he wasnt stupid as it would have been far to dangerous. This is a classic example of stupid British rules again in Rallycross.
The car went from 0-60 in 2.5 seconds. "
I think the engine ended up in an escort cosworth possibly?
And some pics -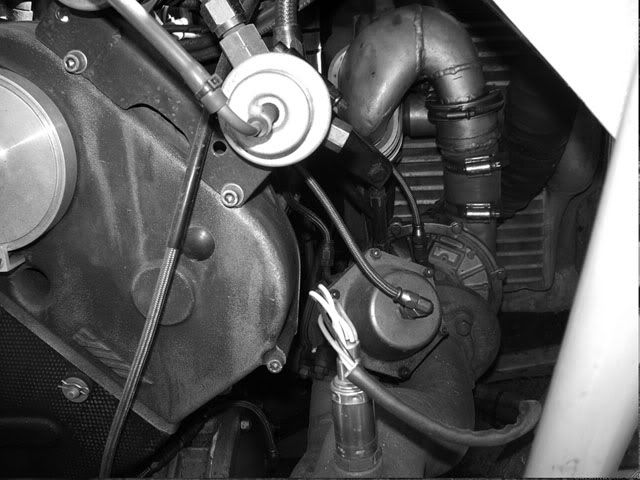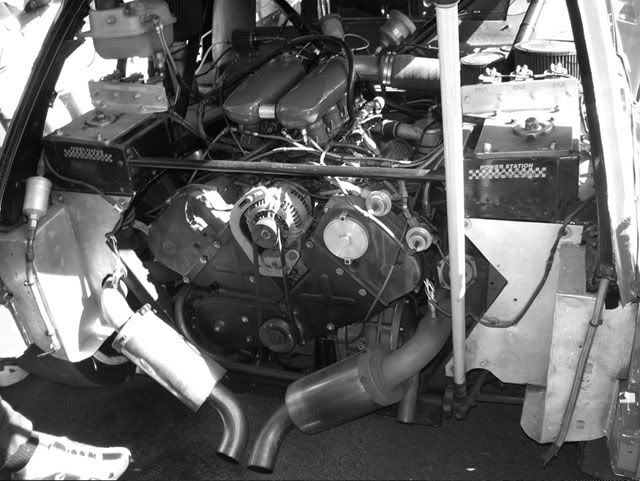 Video for you (1989 French Rallycross Champs with 911turbo, R5 turbo 2, 205 T16, Delta S4 etc etc -
J