Post by rob on Mar 17, 2019 8:01:52 GMT
My friend Paul and I had been lazily looking for a vintage car project for a while, not in any great hurry as we both have to many projects on the go anyway. A Friday evening last October I was trawling ebay when I found an auction with 24hrs to go. It didn't take much discussion on Saturday to decide to have a punt.
So the advert read something like this:
1930 Standard 'Big 9' Arrow (A. P. Compton) Sports Car 'WX 6039'
Up for auction is a unique project and an amazing piece of history, which will restore to be a fabulous original 'period special' vintage sports car.
There are only a few vintage (i.e. pre 1931, VSCC eligible) Standard Big Nine cars surviving, but this is the only one known to have been bodied by the famous Arrow company (A. P. Compton). I've found a later advert for a Little 9 but it's not known if one was ever made, and I've not found anything advertising a Big 9 car, so perhaps this was a prototype.
Interestingly, the car chassis number is one higher than a block of numbers recorded as being Avon (Jenson Bros) specials, and is first in a gap of 6 spare numbers in between Avon cars, which might have been allocated to Arrow and not delivered.
Arrow made coachwork for several manufacturers' chassis, including Morris, Wolseley, and Austin. There are approximately 40 Arrow bodied cars left in existence. Most are Austin 7's, but there are a few other manufacturers and a couple of replicas.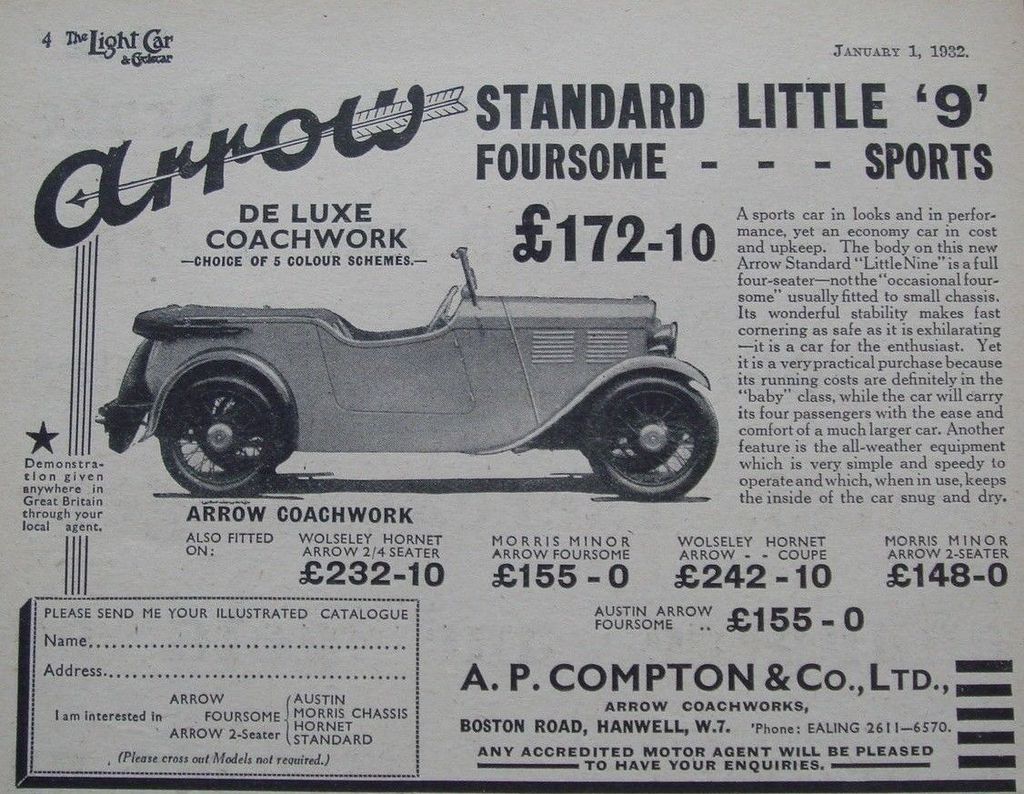 History
Nothing is known of the first owner. The second owner of this Standard Arrow, Tim Squance of Follifoot, near Harrogate, purchased the car from its first Yorkshire owner in 1947 with 48,000 miles on the clock. The car was then on the road almost daily until 1960, and active in Vintage Sports-Car Club events. It came off the road in 1960, with 250,000 miles on the clock, and sat decaying in the family's orchard for the next half century. There are some fascinating letters back and forth from the owner and the Standard register with information, along with copies of photos.
I rescued the car in 2011 when the late owner's daughter, who can be seen in photos as a toddler, needed to clear the property. Tim later raced a 1960 Envoy JF, and possibly the 1950s PRA which he owned for 20 years (now in the Black Country Living Museum).
Registered on 30th December 1930, WX 6039 was originally a 2-seater, but a rear dickey seat was added the birth of Tim's daughter, as confirmed by period letters from Tim to the Standard Register (copies of which come with the car's history file).
Whilst the ash frame has long since rotted away, the aluminium body panels are all present and have survived well under the circumstances, and could be reinstated, else used for a pattern. The original windscreen frame and Bi-Flex headlamps have survived in rather good order too, but the same cannot be said for the steel wings and bulkhead (reduced to nothing). Happily the original cast number plates both survive, along with a third painted one from when it was used as a tow-car.
I have now been in contact with the family of the second owner and they have supplied photos of the car when it was in use. Very evocative, it looks like it was used to have a lot of fun.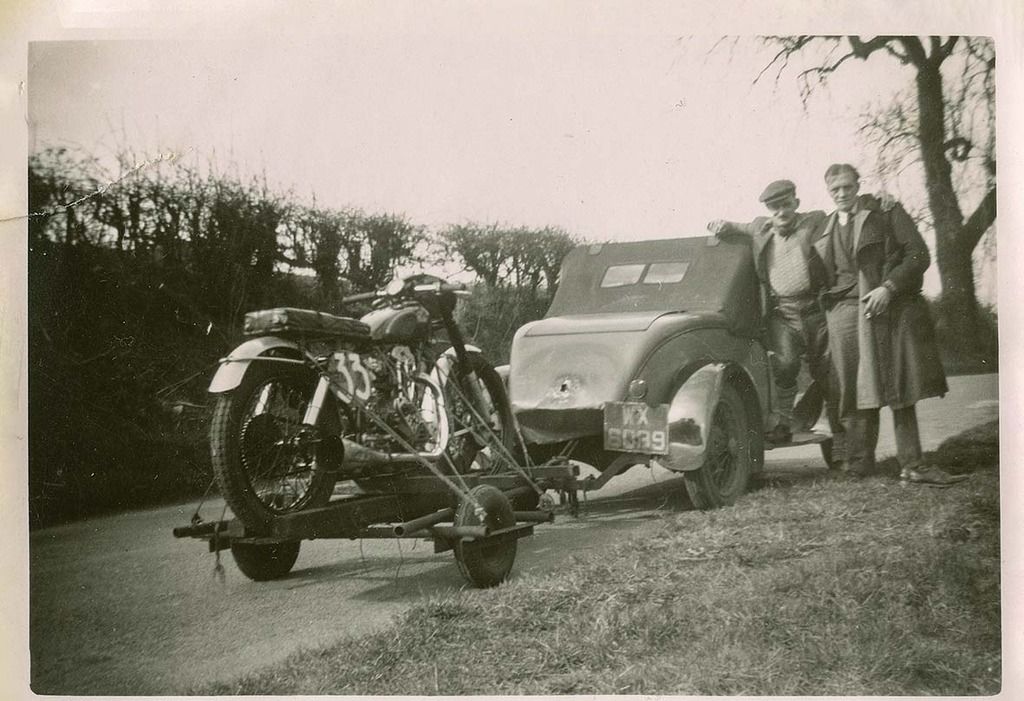 The toddler as mentioned in the advert.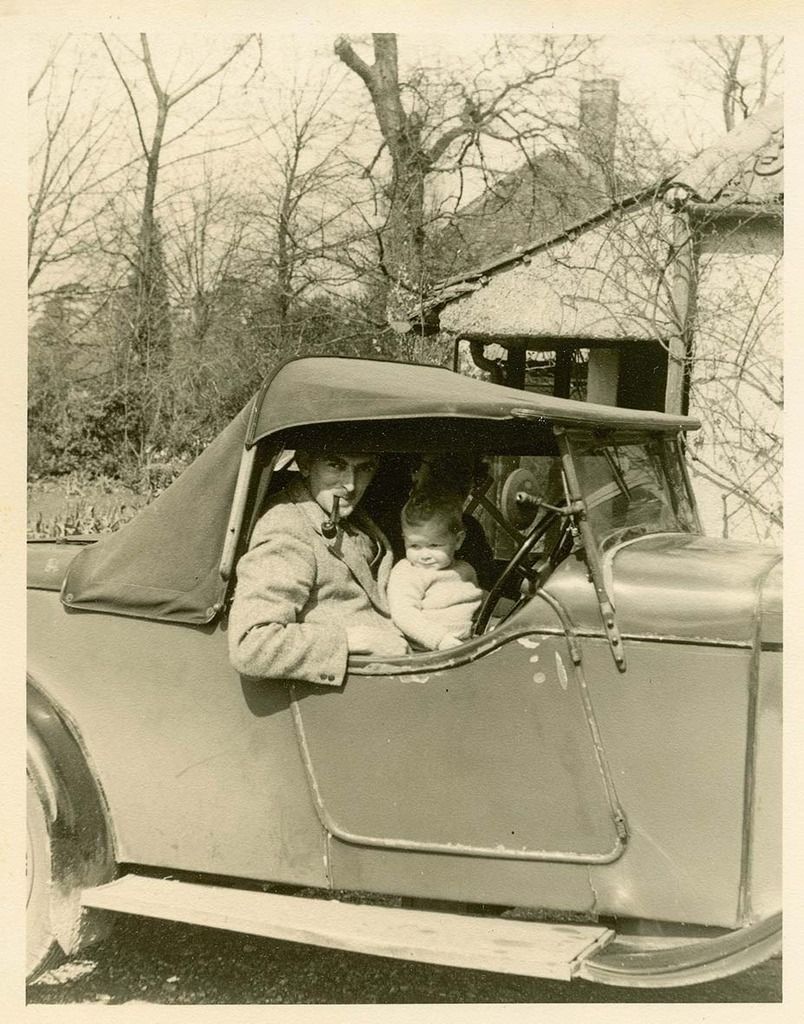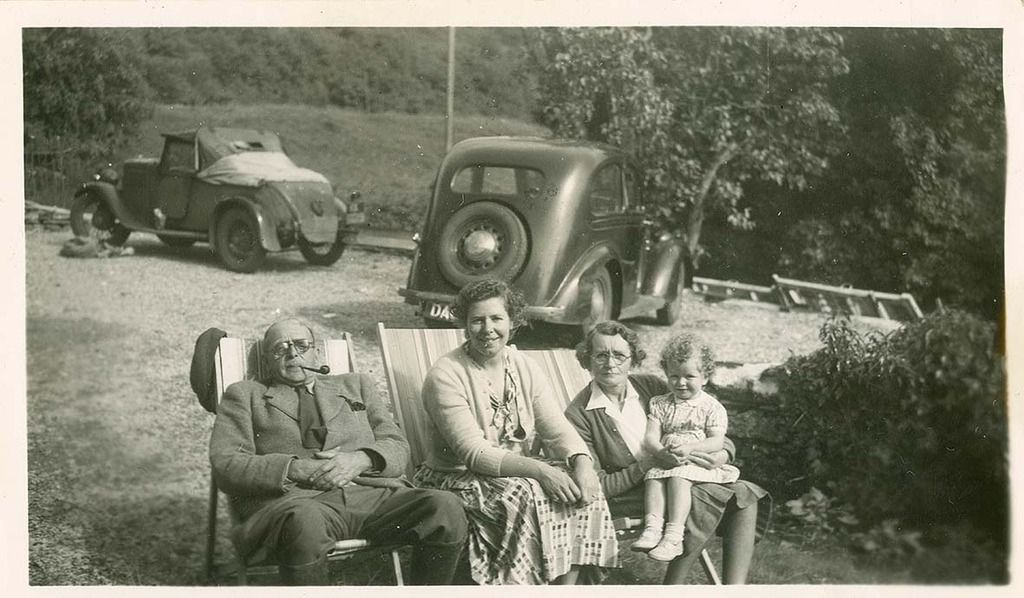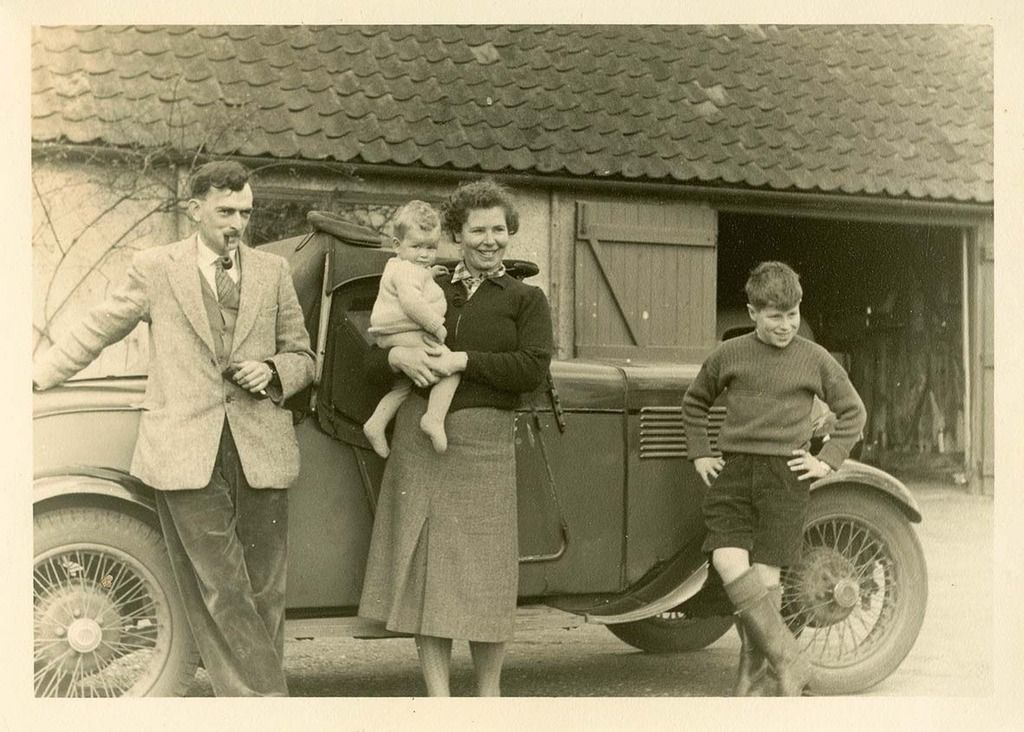 Anyone coming to the NEC Resto show will be able to see the car in the "Barn Finds" section looking something like this: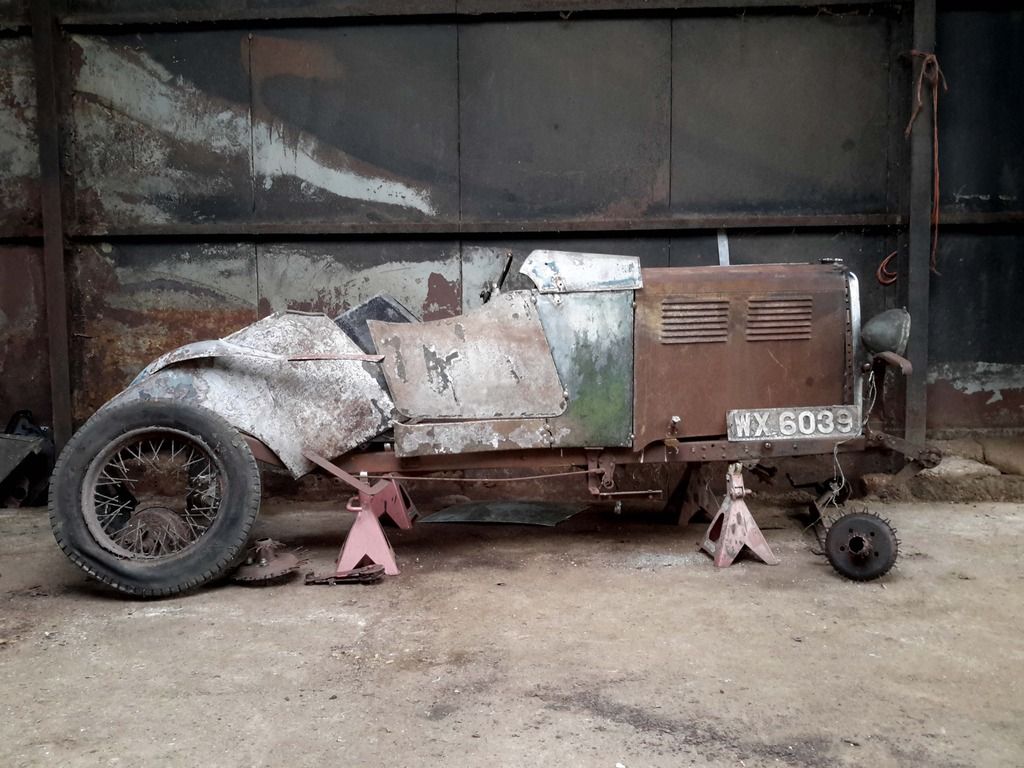 I'll start posting some progress after next weekend.