Post by charles97 on Oct 9, 2017 3:16:16 GMT
So me and my dad have been going to local toy fairs and similar events on and off for most of my life. Due to me not ever having much money to spend I'd always be looking for something cheap that was still cool. And this often pushed me towards old stuff that was well play worn, which more often that not resulted in the purchase of a Lesney era Matchbox car or similar. Soon I had built up a decent size collection of less than decent matchbox cars.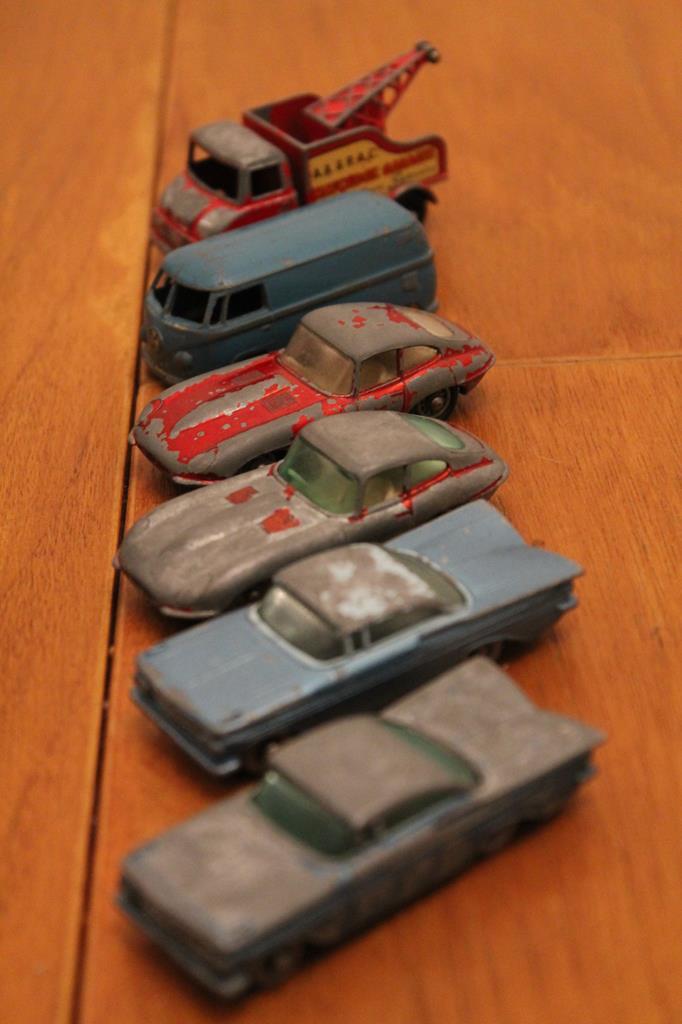 Last Sunday we went to a model railway club trade event and I was really on the look out for some Tri-ang Transcontinental bits as I have quite a collection of that too, however, there were only two coaches and they were £5 and they were far worse than what I already have and were priced up for more than I payed! So this left me with no real need to buy anything, but you know what it's like - you never want to leave empty handed. So I found a No. 57 1959 Chevrolet Impala 2 door in much better condition than the one I already had, and at £2 I thought I'd be silly not to.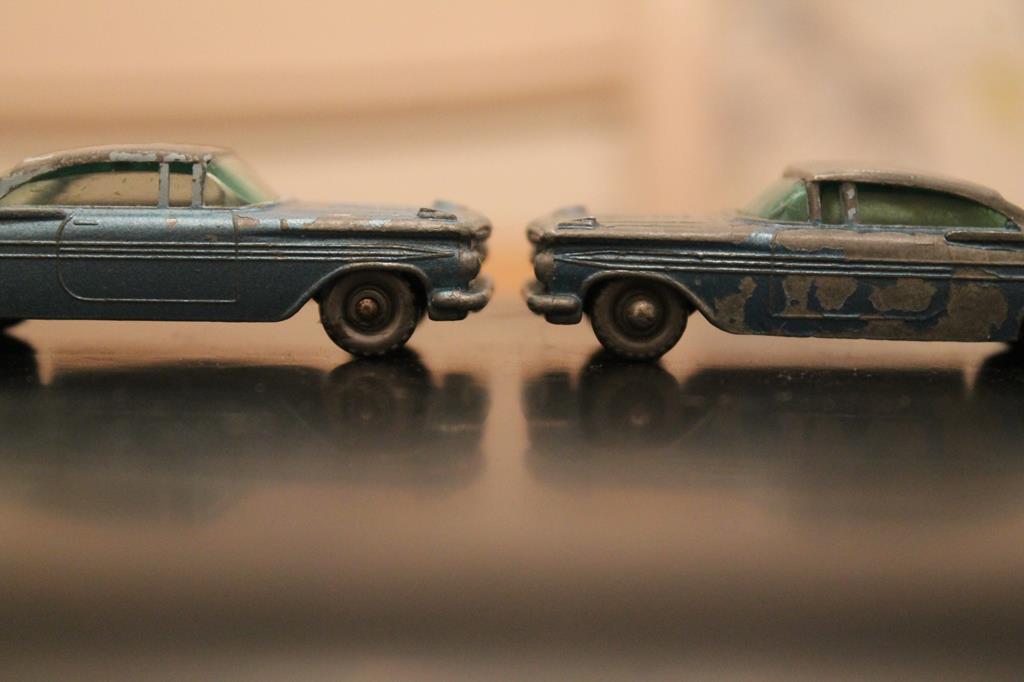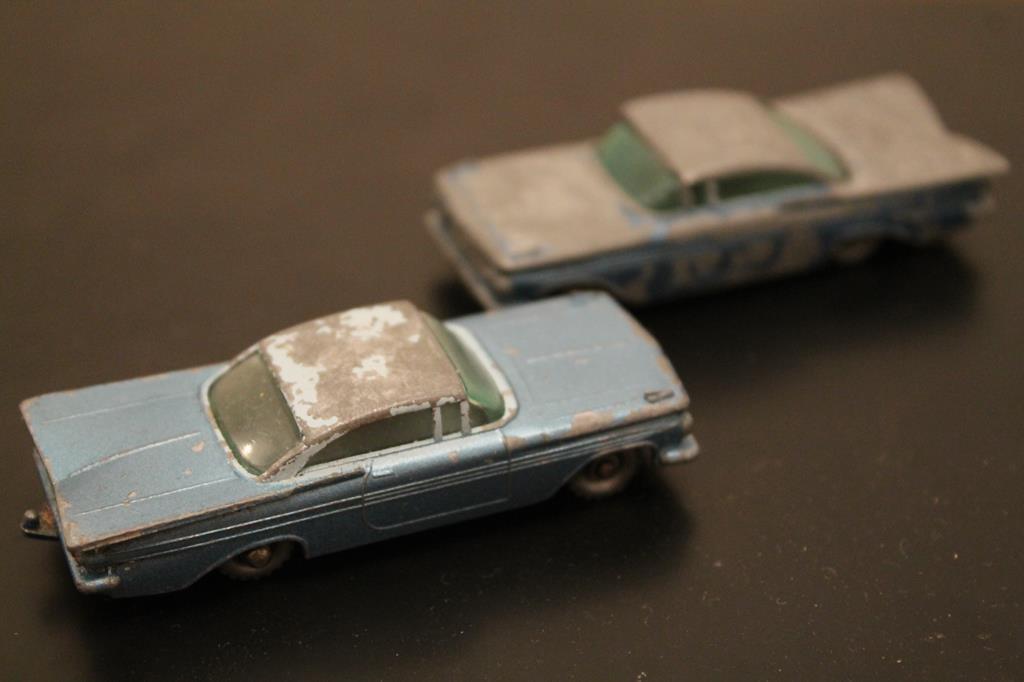 So this now leaves me with an original Impala with very little paint that flakes off every time you pick it up and the newly acquired one which isn't much better, but is better at least. So I sat there thinking that this makes the original one worthless and may as well bin it as it'll have no monetary value. But remembering how cool it was ten or so years ago I thought maybe I'll just have to do something with it.
And looking at the two E-types I have (wouldn't that be nice!) I noticed the same was true there too. A case of one fairly decent, and one fairly bad example of each car. So I decide rather than just bin them, I'll do something with them.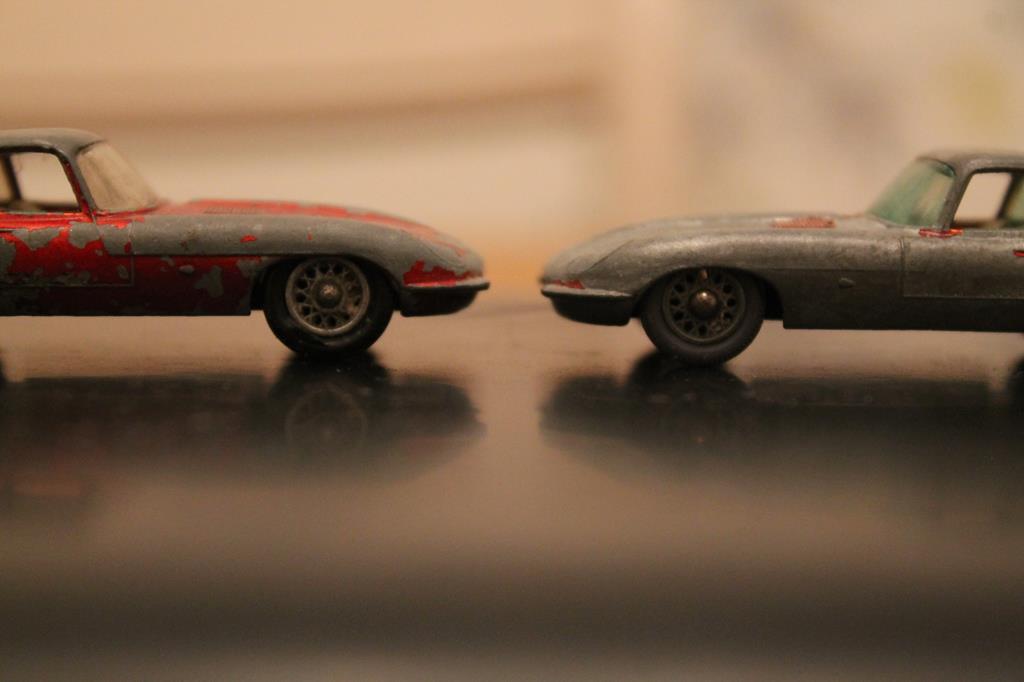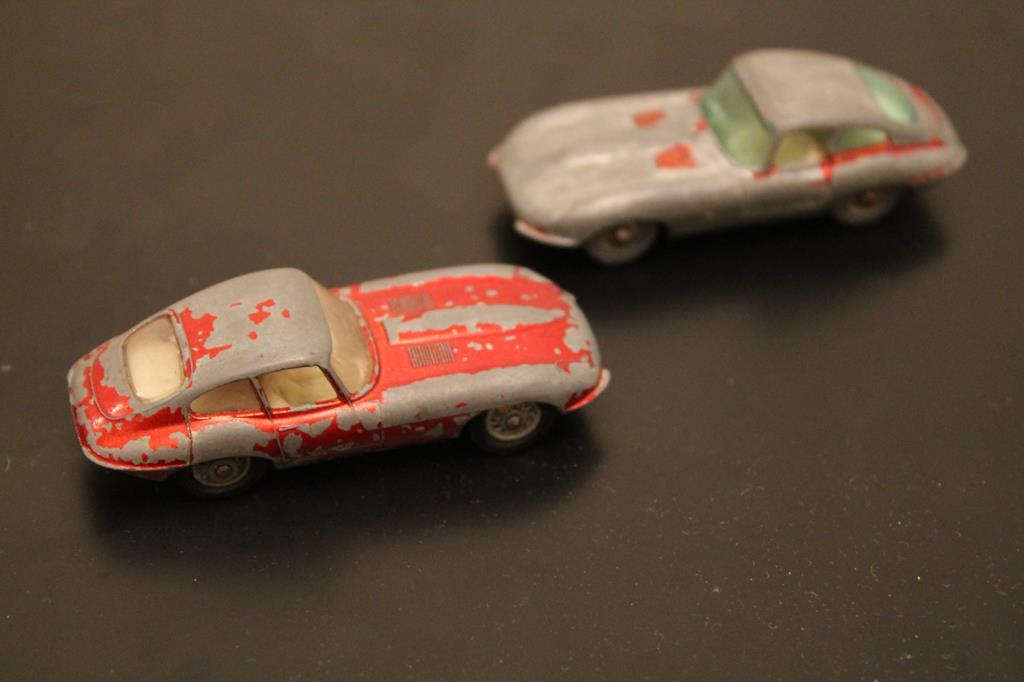 Then I get to the point of no return as I get out the heavy box of assorted drill bits.
I drilled out the posts that connect body and chassis on both cars just with the drill bit in my hand as I didn't want to remove too much material, and I had no real way of holding it without crushing them in a vice to use a drill on them. It took a little while longer but the sound was much more pleasant. So this leaves both cars in bits like so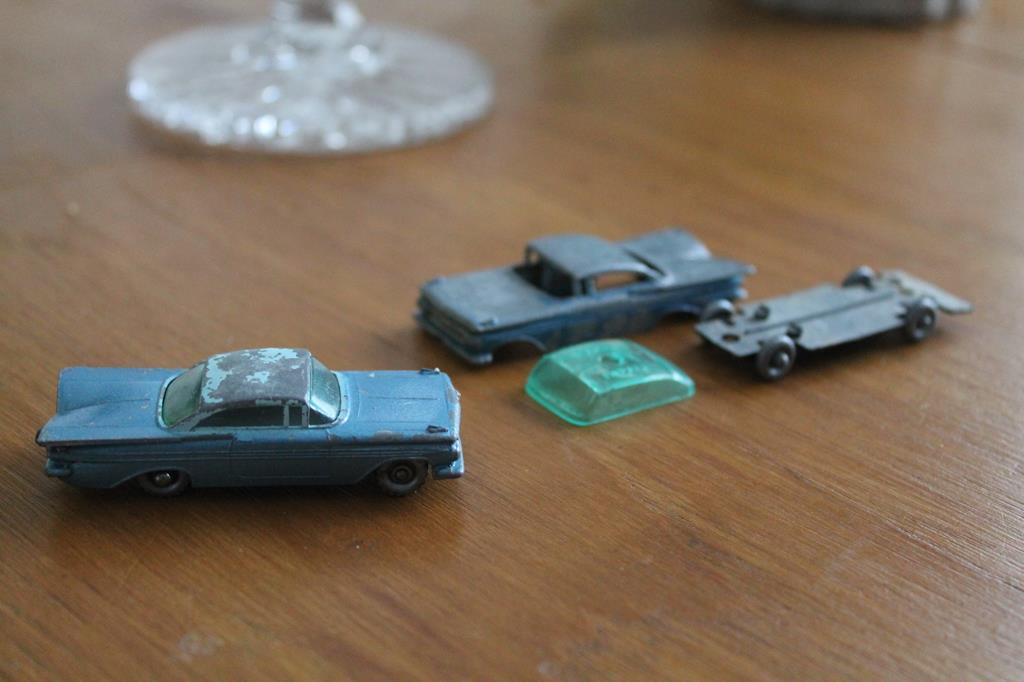 The windows in the impala are held in the same way the body is attached to the chassis, where as, the E-Type has an interior that holds the Windows in place against the body.
After a little look at the Impala I decided to put the chassis on the body, upside down. This results in a significantly lower car so this will definitely happen, or be mimicked when the car goes back together.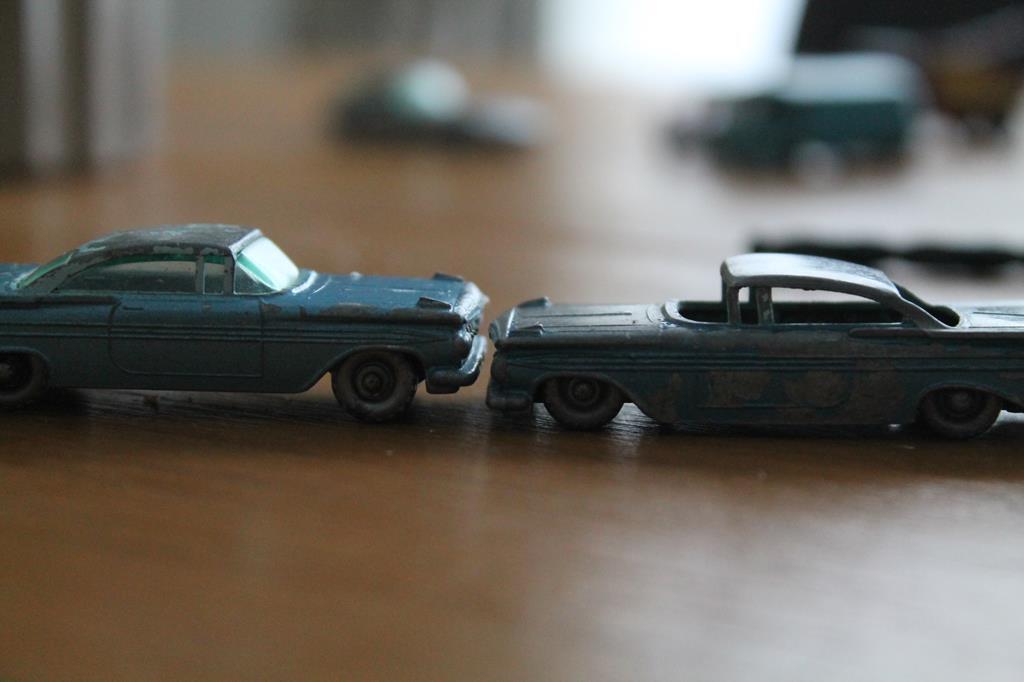 And that's as far as I got last night but next time there wil be some paint removal and discussing thoughts for their restoration/modification I think. Hope this interests people and there's not too much waffle. Unlike my other threads I'm working on this project alone so if this thread ends up in the abandoned section there is only me to blame - hopefully enough to motivate me if all else fails
Also this may be down to the fact I've been wanting a project for so long but everytime storage is the issue so I've had to resort to cars that only take up a matchbox not a whole garage