Post by jamesie on Aug 31, 2016 16:04:39 GMT
This is the "failed to get to the Gathering" update :/
So I decided with a week to go that I really really wanted to go to the Gathering. It's 40 miles from me, which is nothing compared to what many people do, and it's a great deadline to work against.
So petitioned the other half, who agreed she would do more babycare so I could get the car sorted
Monday before the Gathering, I started with seatbelts. These are from quickfit safety belts, made to order. It looks like the Celica had 2 options - a static belt with the upper point on the C-pillar, or an inertia reel with the upper point on a flexi pivot hanging from the roof where the B-pillar would be if it wasn't pillarless.
I didn't want static belts but didn't want to cut into my mint black headlining, so went for a hybrid option which was inertia reels, inclined rearwards 30 degrees, to pivot at the C-pillar.
Installed, they looked like this
but were too short - I couldn't buckle them. I'd specified extra length but hadn't added enough. Also got buckle receivers that were too short.
So, one pair of seatbelt extenders and a pair of old MX5 buckle receivers later, they look like this
It's pretty neat, easy to get hold of the buckle when seated, and doesn't get in the way of anyone in the back seat.
Saturday morning and despite my head telling me it was a bad idea, my heart is telling me to get the white paint off the front bumper. Heart won. Head still wishes it hadn't...
Several coats of paint, filler and high build removed over several hours with paintstripper, a scraper and sanding pads. Bloody hard work but the end result suits the car much better I think. There's a place for body coloured bumpers on Mk1 Celicas but I'm going chrome (eventually).
Partway through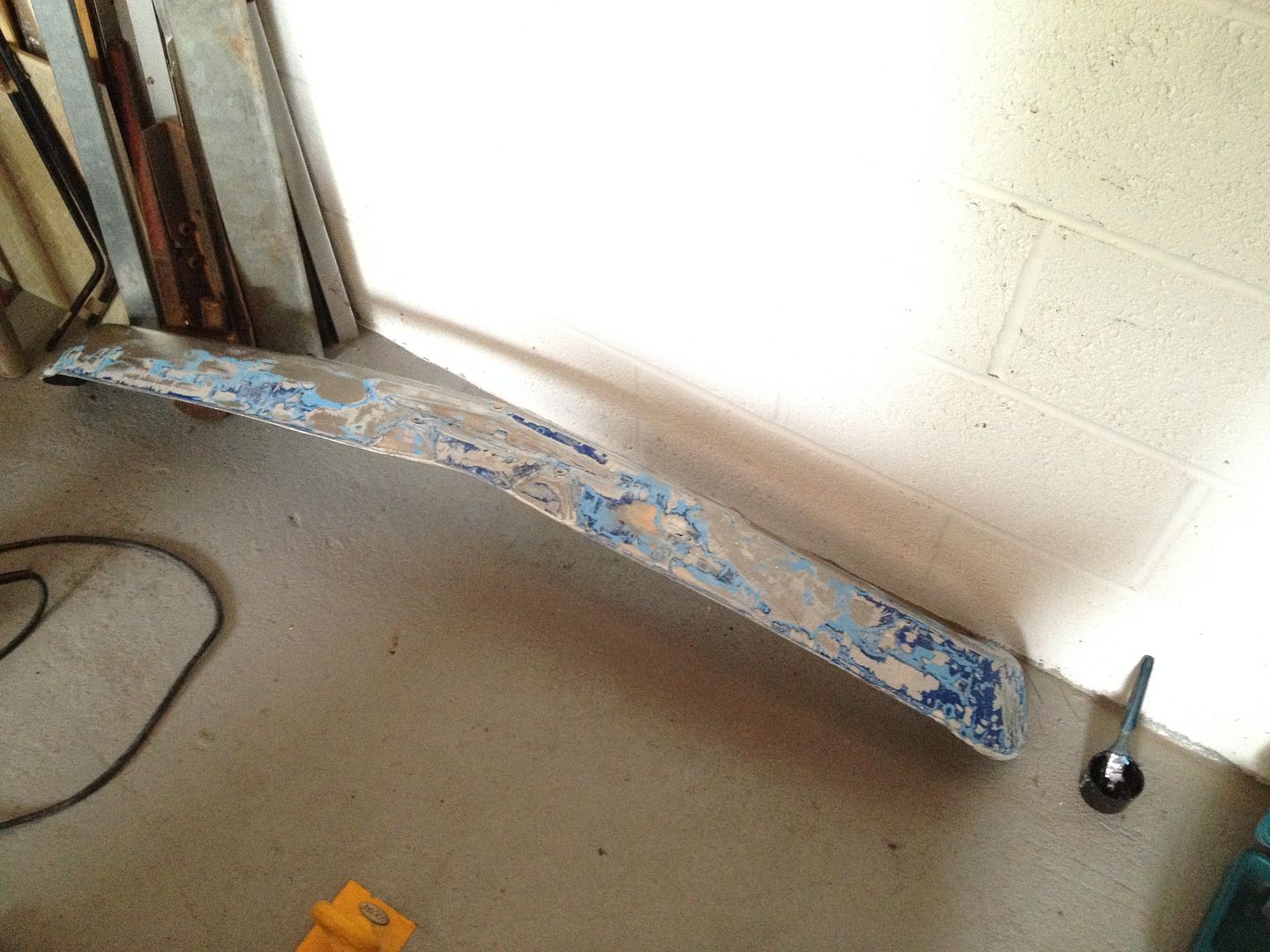 Finished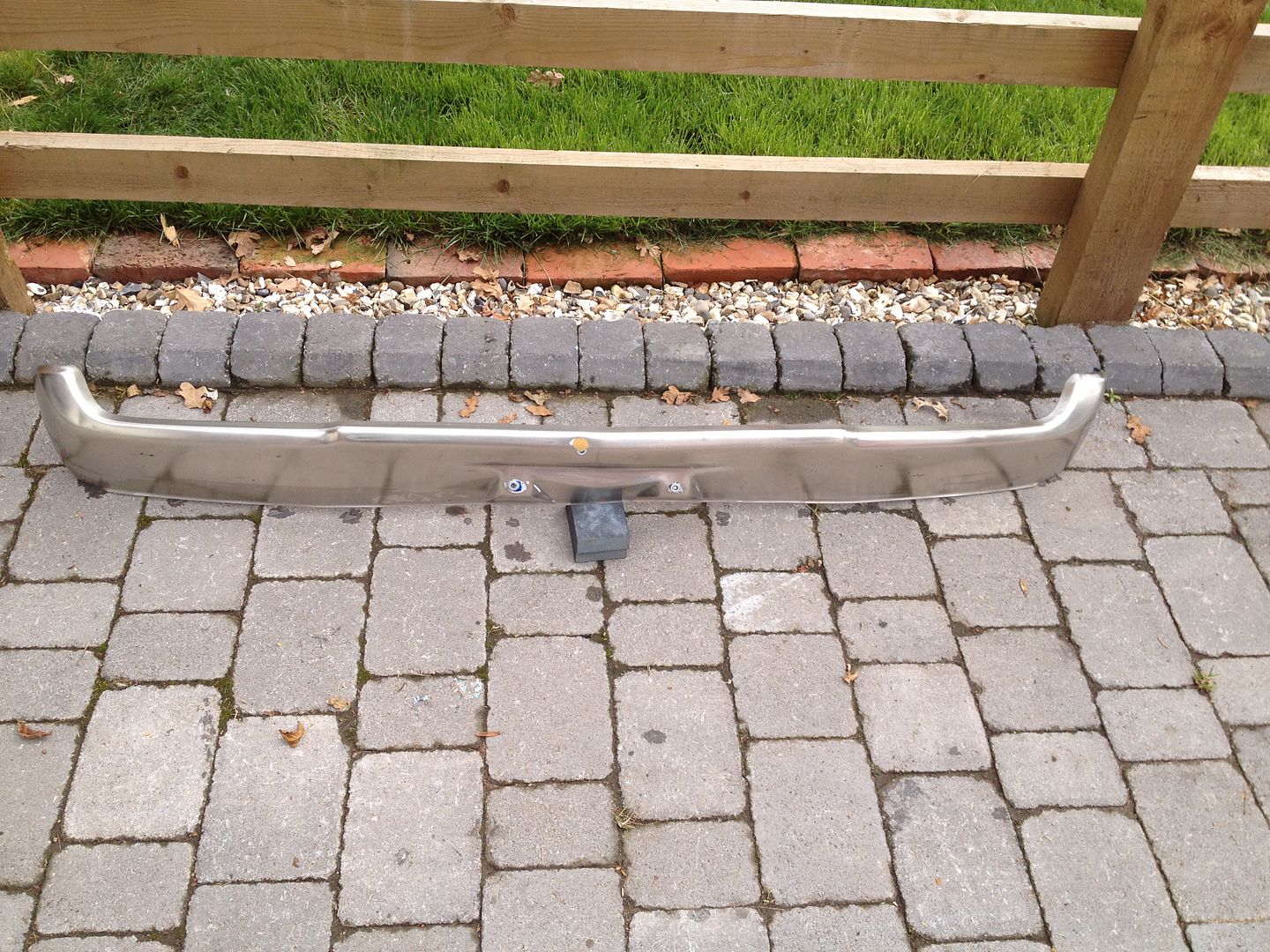 Next, bodywork. Which I should have done first...
Lots of lifted paint along the front wing tops, along the front valence etc. Pics are sparse as I was cracking on with as much as I could and it was already Saturday lunchtime, car needed to be sorted for Sunday morning.
The car was green originally. Then it got painted blue, which the engine bay still is. Then it got a blowover in white. But seems like every respray in Japan is preceded by a thick coat of high build, which means once you've ground through to bare metal there's 3-5mm to build back up before repainting.
At which point I discovered my filler had dried up! Nothing else for it than a couple of coats of high build, flat back as much as I could in a hurry, and get some paint on to seal it.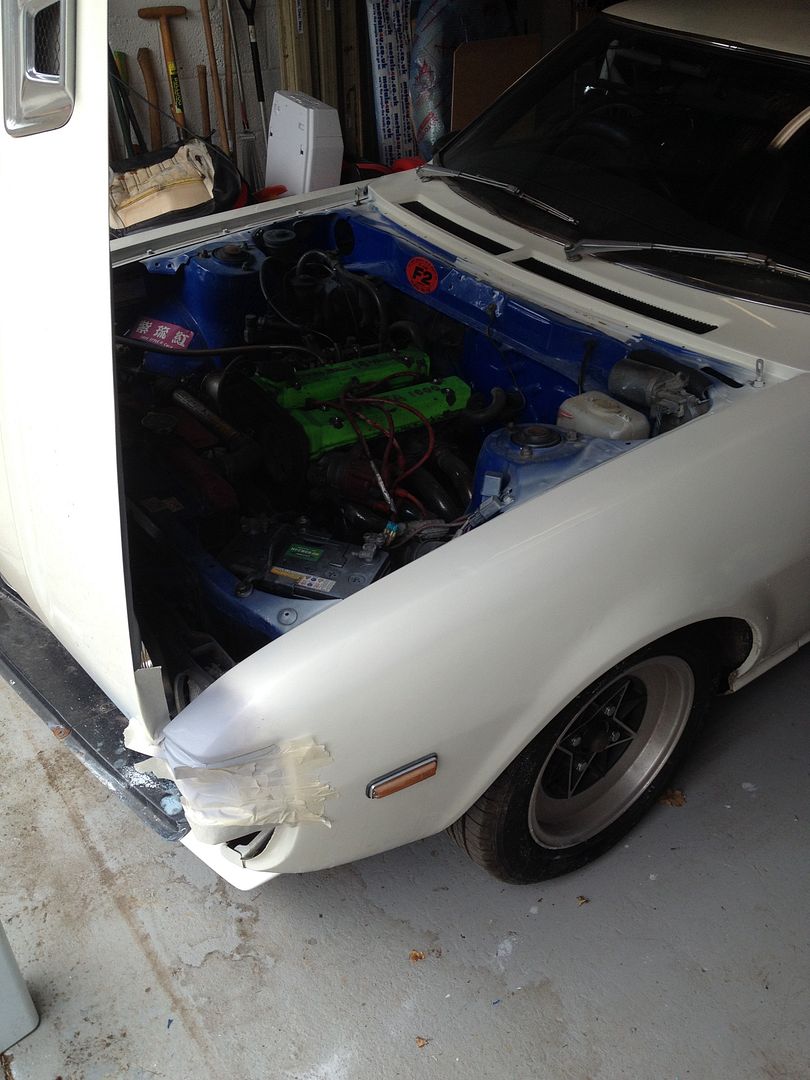 Which, from a distance of a few feet, doesn't look bad. At least the cracks in the paint, and resultant minor rust, has been taken back, treated, primed and painted. It's going to need bare metalling sometime, but not quite yet.
End of the front end bodywork phase and it looks like this
The only other thing I really managed was to get the carpet in, and door trim protectors removed.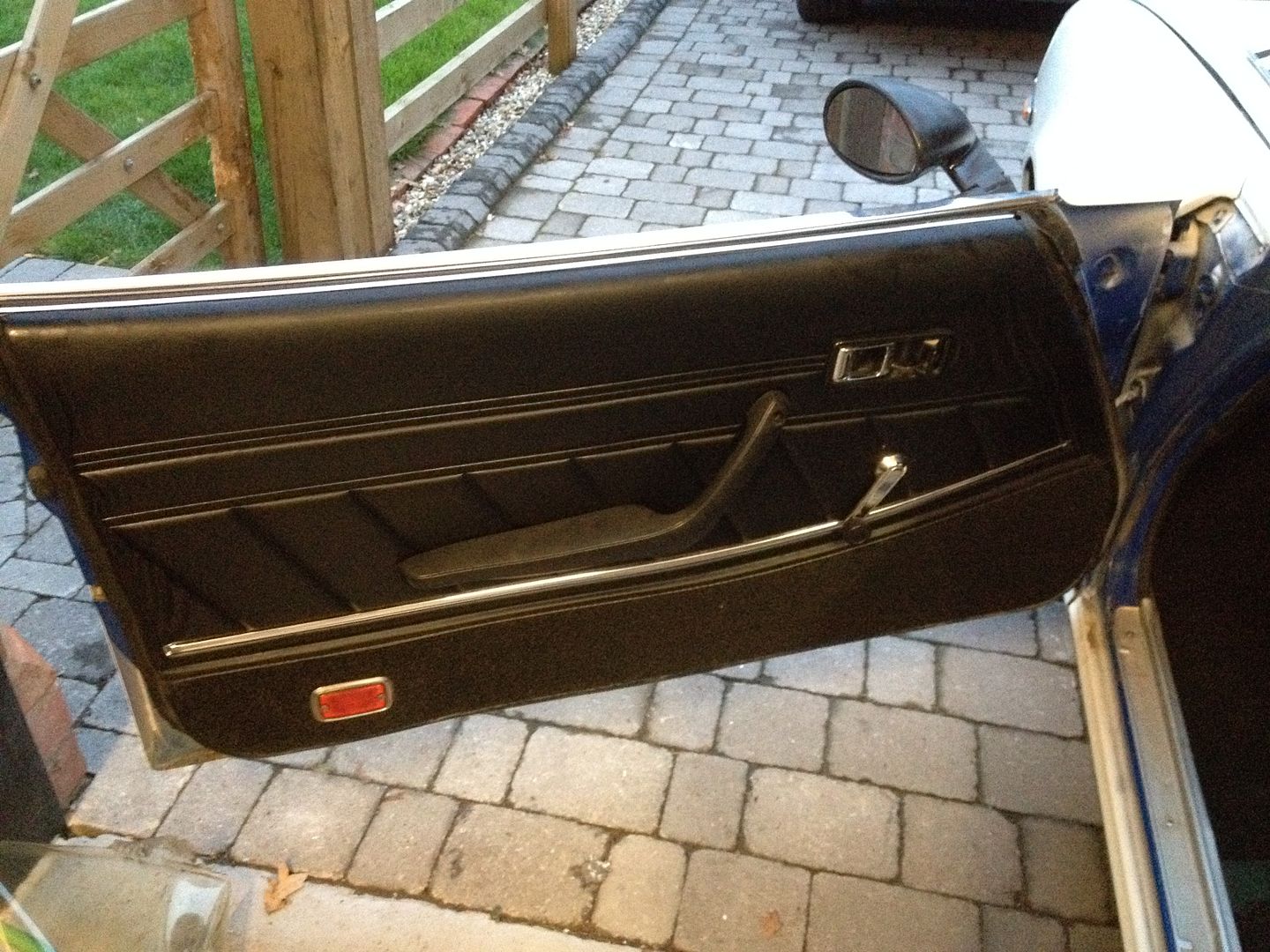 Very happy with the trim panel condition after 42 years, albeit some of the foam scrim has sagged. The backboards are a little warped too so it'll warrant replacing the board and foam sometime.
At least the cabin was civilised, the seatbelts worked, the main painted areas protected from water ingress, fluids checked, battery topped up, tyre pressures sorted (deflated no more than 5psi on any tyre since it went through auction 12 months ago) and I replaced the bonnet pins, which had been bugging me.
Last thing - RR sticker and a message to anyone thinking it a bit scruffy
And off to Shelsley Walsh at midday Sunday, bang on my drop-dead timing.