Post by mt2man on Apr 9, 2012 12:09:36 GMT
Just wondered how much people thought my Kadett might be worth!
I'm wondering the price as is, it still needs a little work but i use it daily without problem and still has Tax and Mot till June/July. I may put 12 months Mot on it if it would bring the value up a fair bit!
Its not perfect by any means but as said i use it daily and havent had any real problems with it!
It has BBS alloys and has been lowered but apart from that its pretty much standard, even has the radio blanking plate in and everything, it does have a sound system but it is hidden in a picnic basket in the back with a amp, it sounds pretty good!
It has i think 98k on the clock and i am the third owner from new! The owner before me only had it for 2 weeks before selling it, i have the original service book, key ring etc!
Now for the bad bits:
- It only has 2/3 months Tax and Mot left
- I only have one of the front indicators (currently using bike indicators as seen in the pics), the front valance is rusty and i have sprayed the rusty bits black after rubbing then down to try and prevent the rust, its not pretty much i have been using it daily.
- There is a slight blow from the exhaust.
- It had a scrape down the drivers side, and a quick spray over on the worst effected area, its hardly noticeable anymore but comparing to the other side you can see the difference.
-General signs of age on the car, odd bits of rust but nothing that should effect MOT, the underside seems fine!, it is 33 years old!
I do have the front bumper and the passenger side front indicator.
The pictures are terrible but its the best i have at the moment, i will take new pictures once its stopped raining.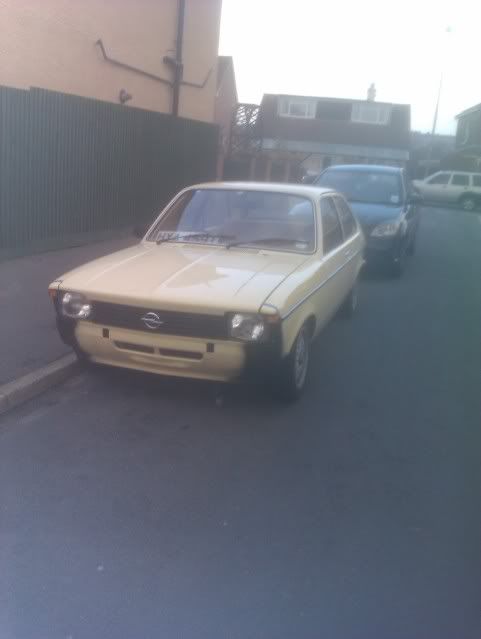 And a couple of pictures from when i tried some minilights on for a laugh! haha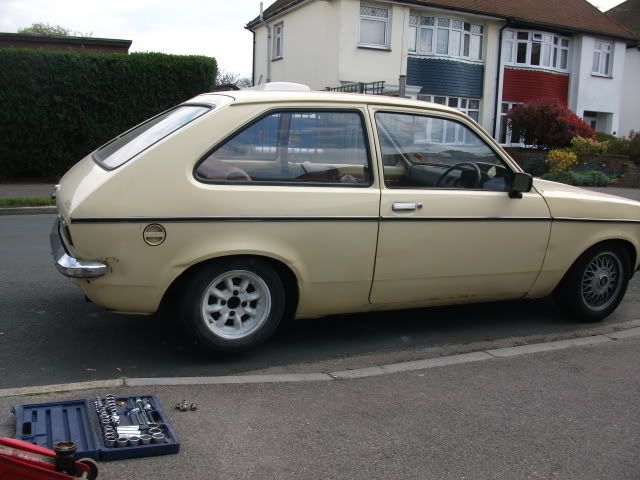 Just seeing how much interest there would be in it as is, or how much people think it may be worth if i sorted the front end and sprayed it and put 12 months MOT on it!?
Thanks Jack