Post by MaDSeB on Jan 14, 2012 13:45:02 GMT
so after much discussion as to weather this was retro or not, I thought I would post up a thread for my other car, my 1999 seat arosa. affectionately named "ryan" because of the plate. hopefully the mods donr to this care can inspire and influence other builds on here, and if thats the case, cant see any harm in it existing on these boards.
brought last april from the likes of the bay a poverty spec 1ltr with a rather high mielage engine (173k) but still pulled like a train, it was only meant to be a daily to get me to work and back, but things soon spiralled out of control due to my inability to leave anything alone, and constant need to make things unusable and generally more complicated
first to go was the horrid wheels, I had some 15" wheels lying around so these were thrown on in an attempt to make things a bit more pleasing on the eye.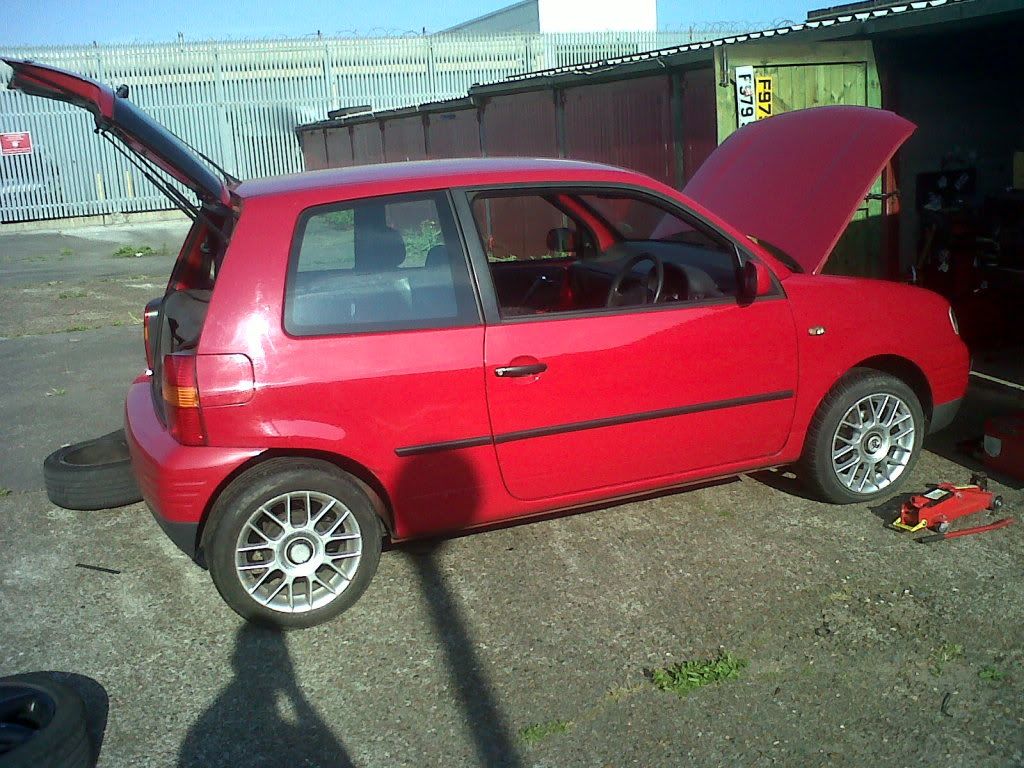 soon after, the car recieved the debadging treatment, with all badges removed, and the front badge painted satin black.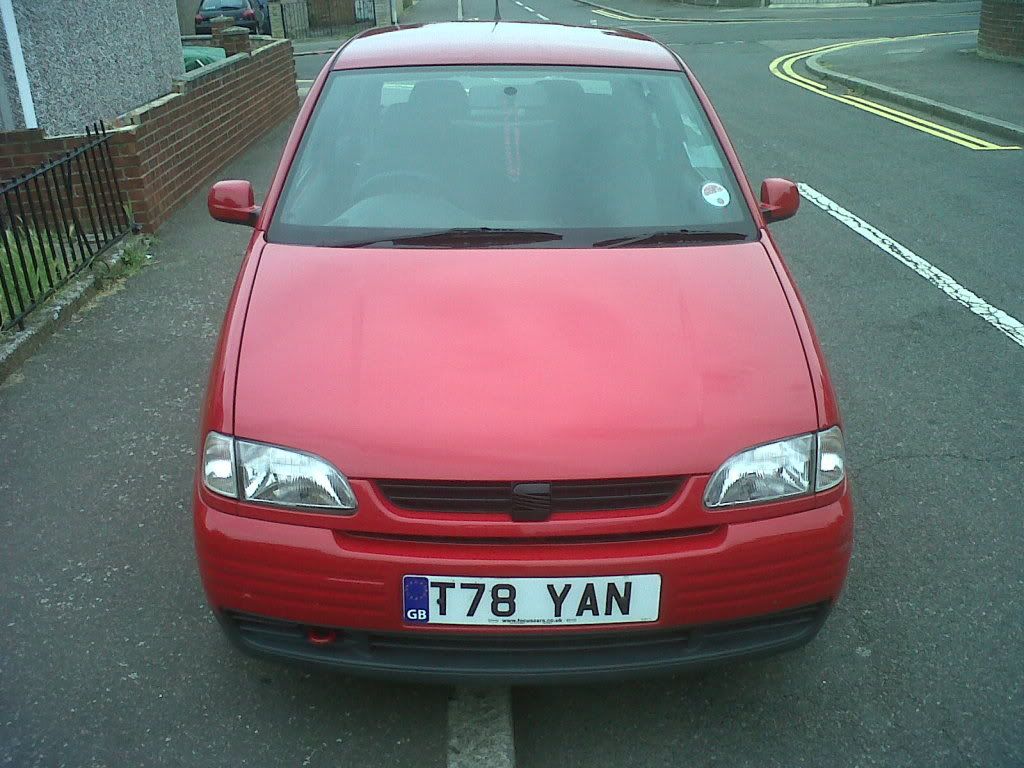 an impulse ebay buy saw some dynoc (imitation carbon) being applied to the dash, as the original finish was tarnished faded and peeling off. a damn sight better I thought.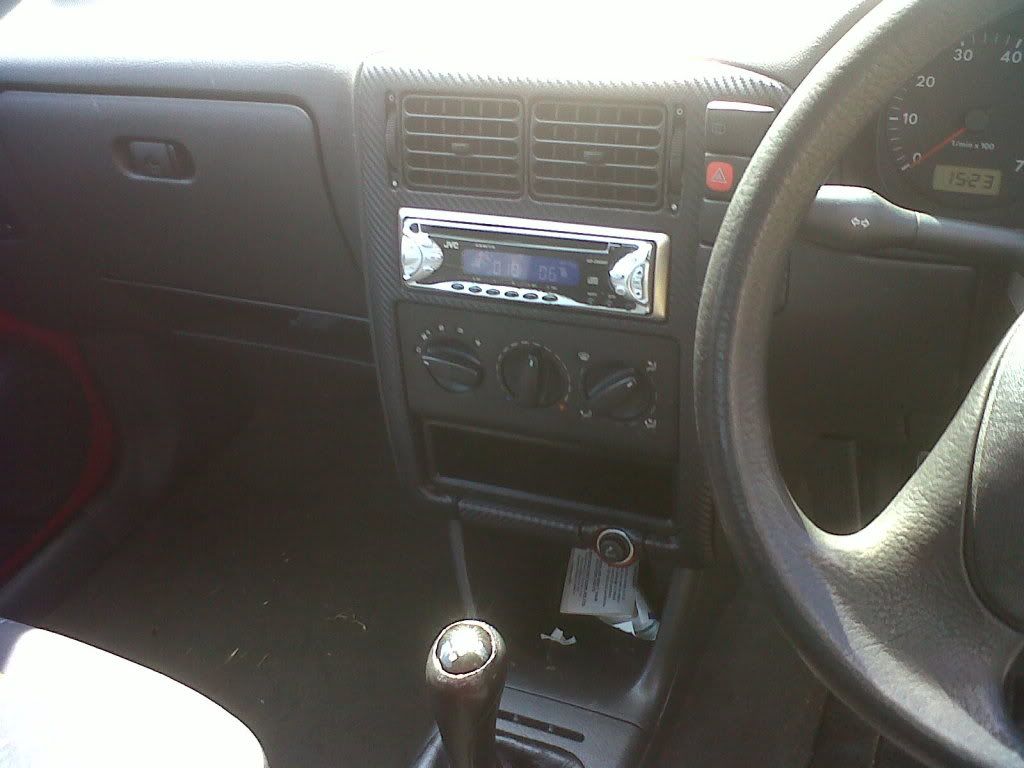 done the mirror plates and heater vents while I was at it: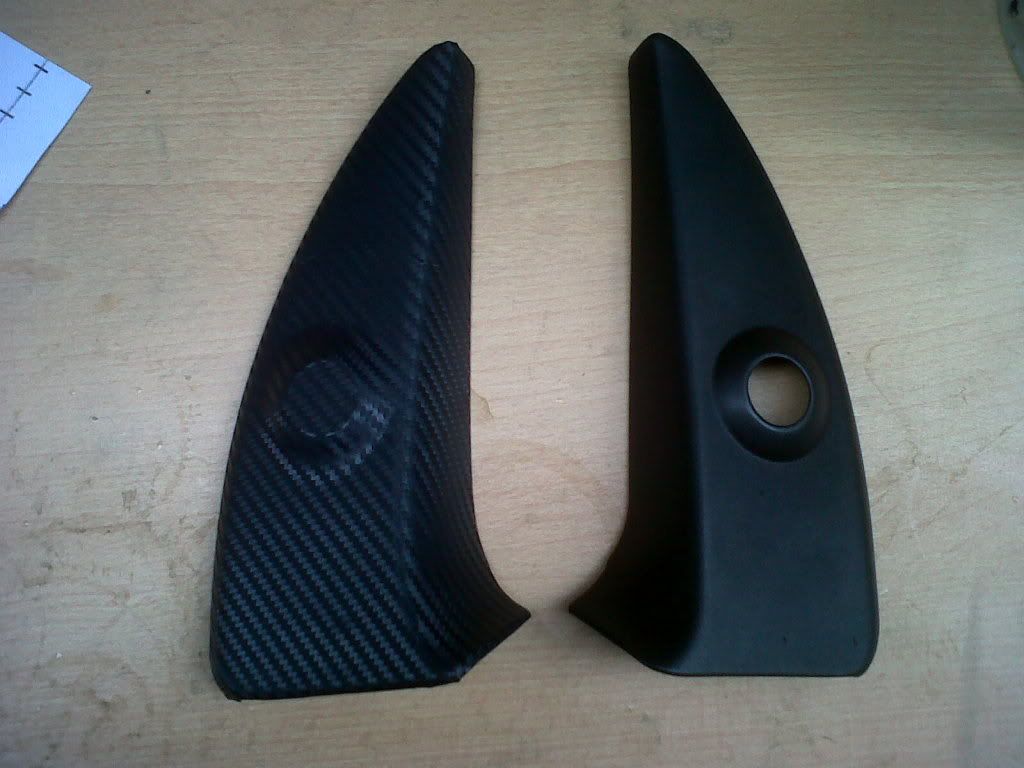 soon after things started to spiral out of control, and the cheap runaround started to be treated to some not so cheap parts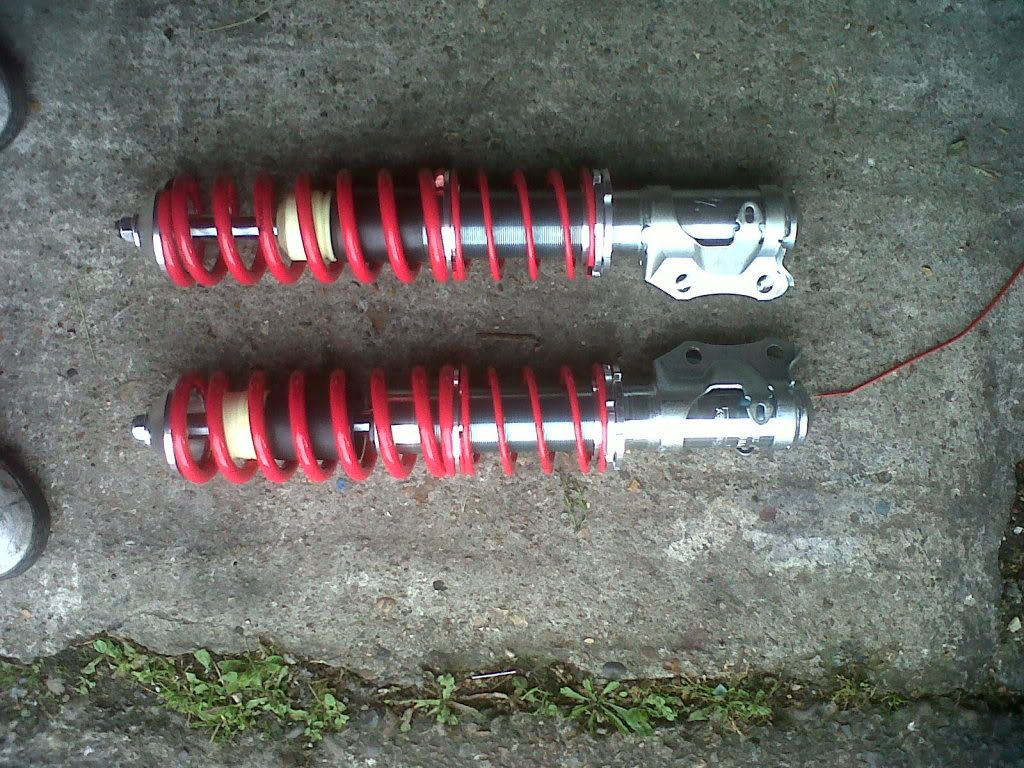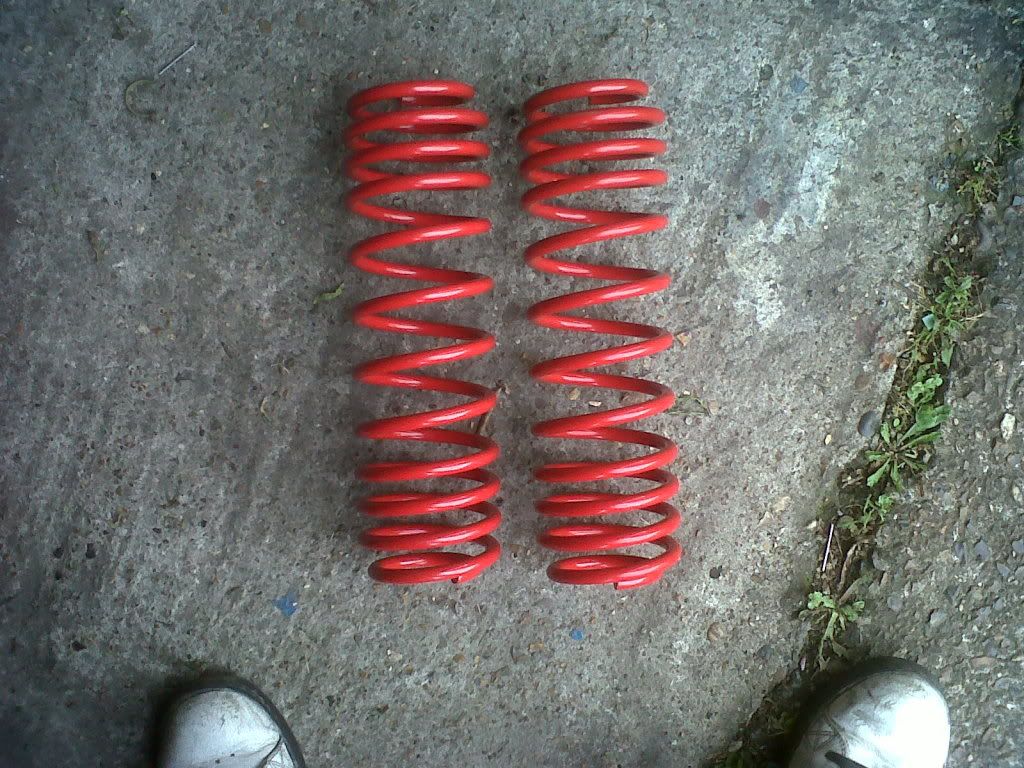 13" superlight wheels, and tatechnic coilovers. unfortuantely the rear springs were a bit on the long side, so out came the angle grinder to rectify.
had it sitting spot on, although it can be a bit of a pig over speedbumps.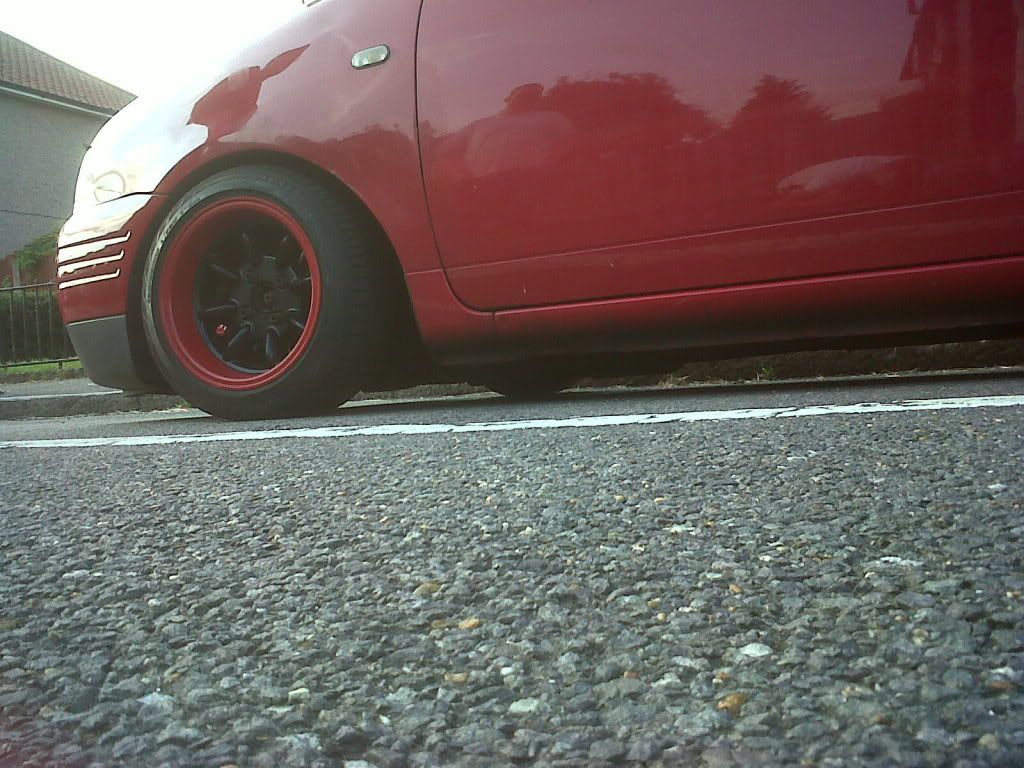 another ebay purchase with "i wonder how that would look" in mind, had the headlights looking a lot more in keeping with the rest of the car.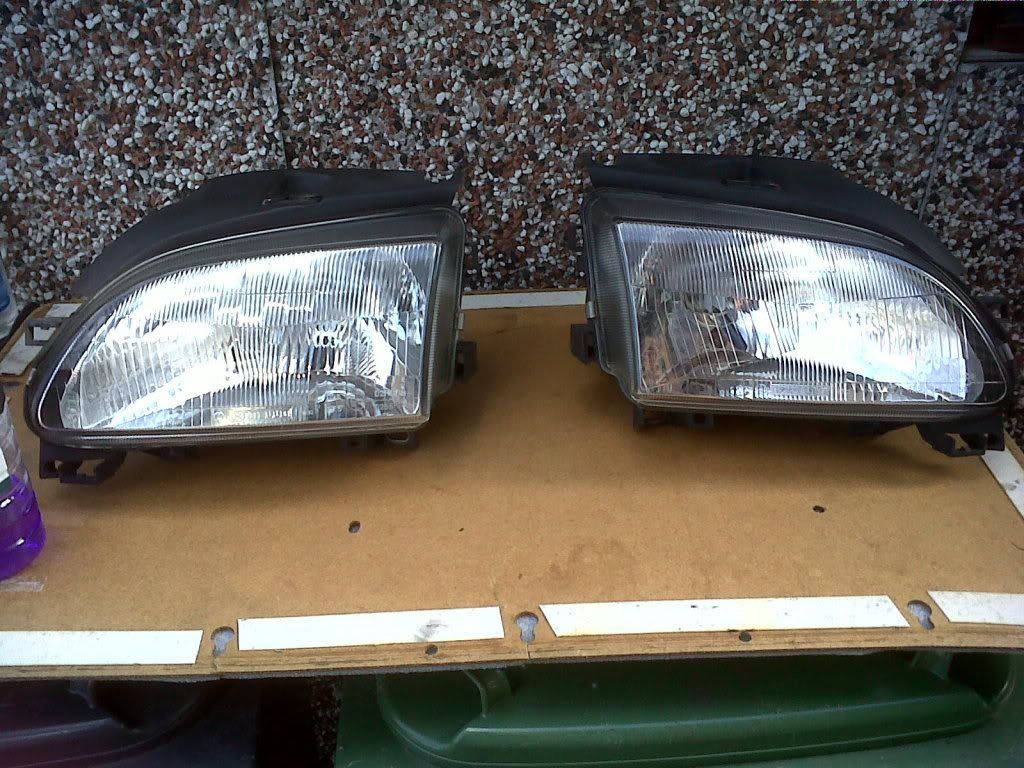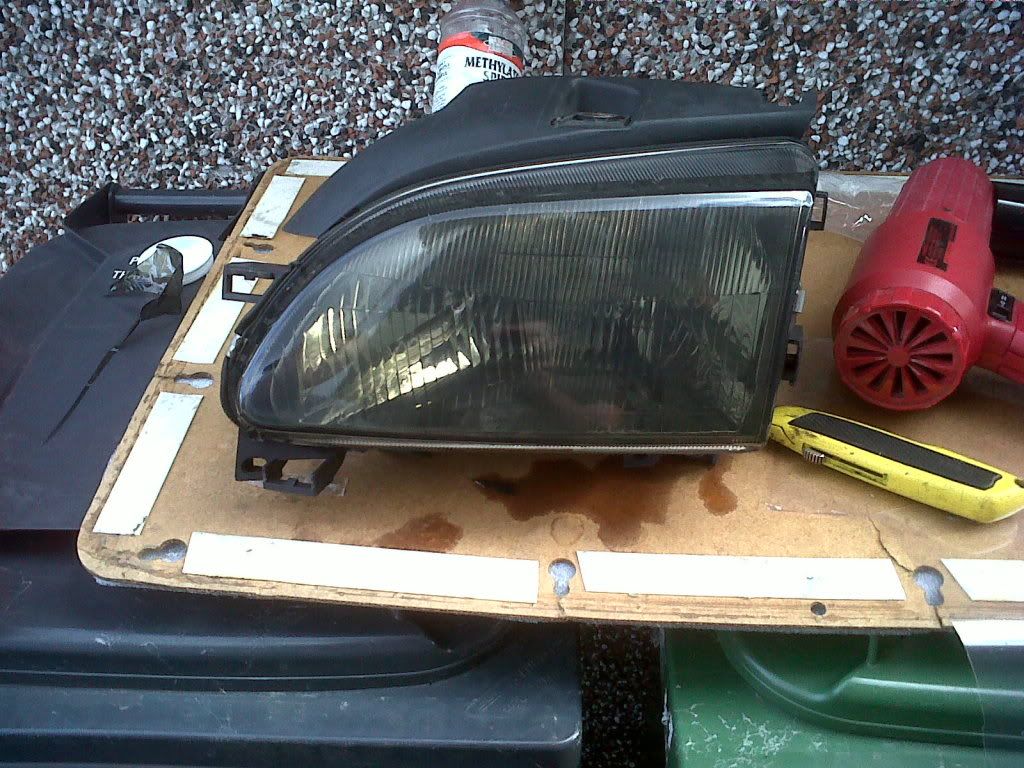 but of course now the rear lights were in need of the same treatment, so some tins of tint were purchased and this happened: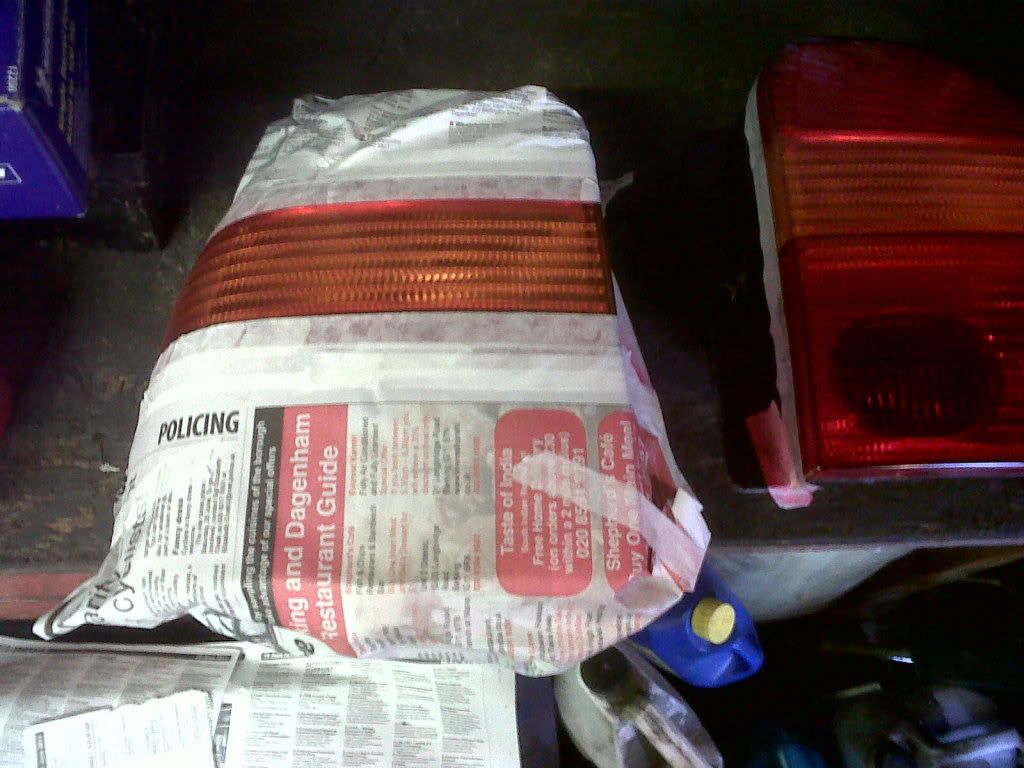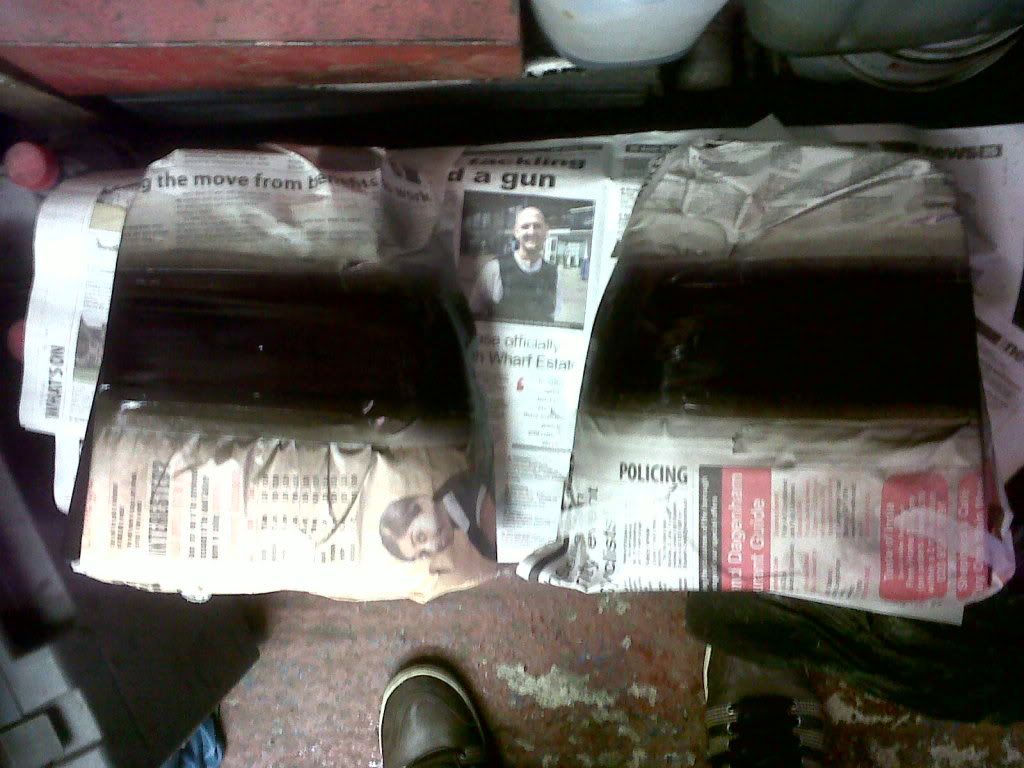 while surfing the bay for possible ideas, I purchased a leather gearknob and gaitor to replace the sumwhat worn original items.
being a base spec poverty 1ltr it didnt have central locking, so an aftermarket kit was used, and the key cut to fit the flippy out fob.
all on the button and a lot more comfortable.
unfortunately some thieving bounder and a cad decided to take a liking to my stereo. stealing the £5 pionner radio and doing more damage in the process. so I decided to invest in a delock kit for both doors, to save this from happening again, making the doors keyless entry.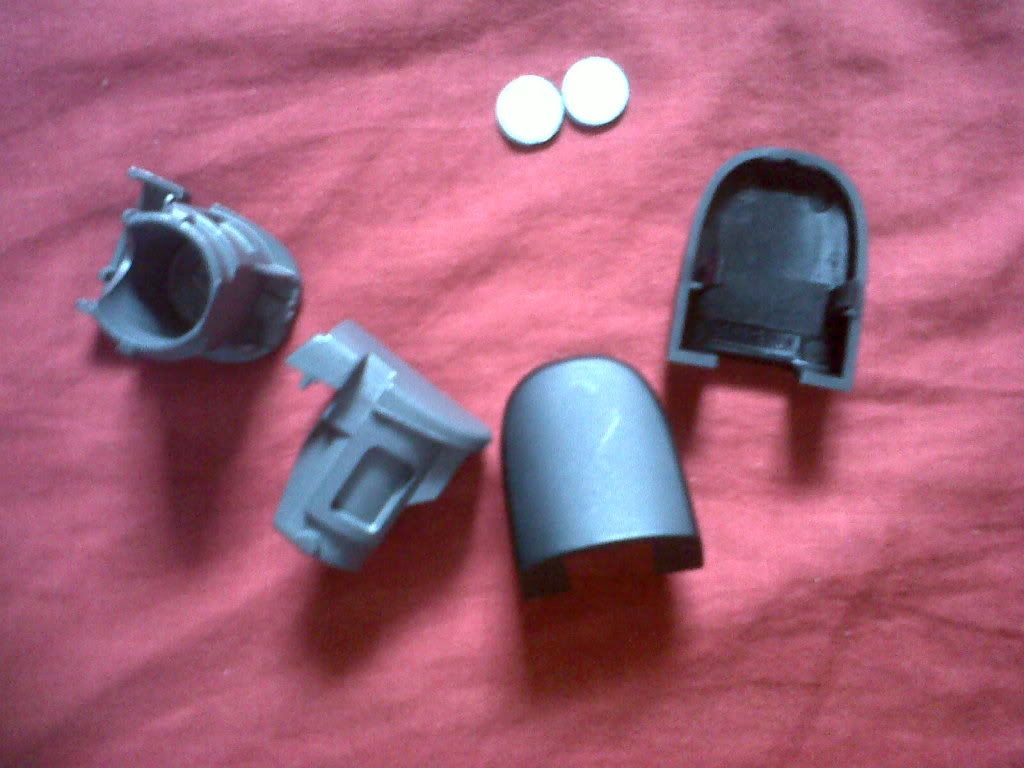 also had to buy a new radio, this one was on offer at the time at halfrauds, being red backlit, it fitted the car perfectly.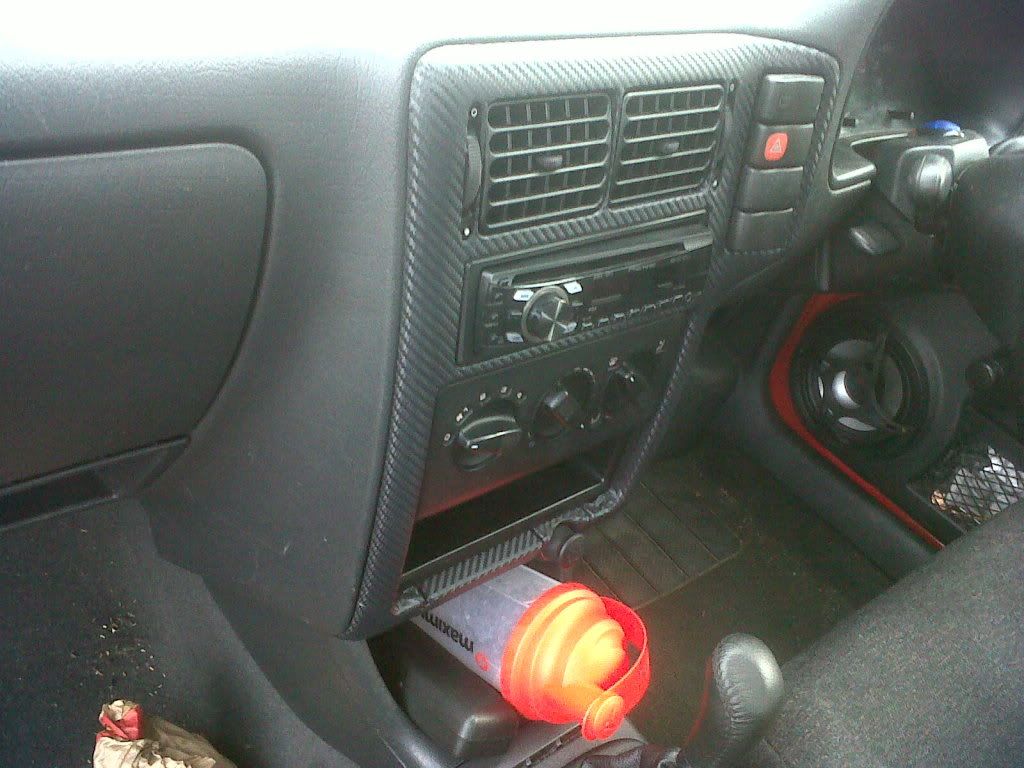 next up was the door speakers, a friend came up trumps, with some toxic speakers he had spare, again grey with red logos, fitted the car perfectly, although some initiative was needed to make them fit.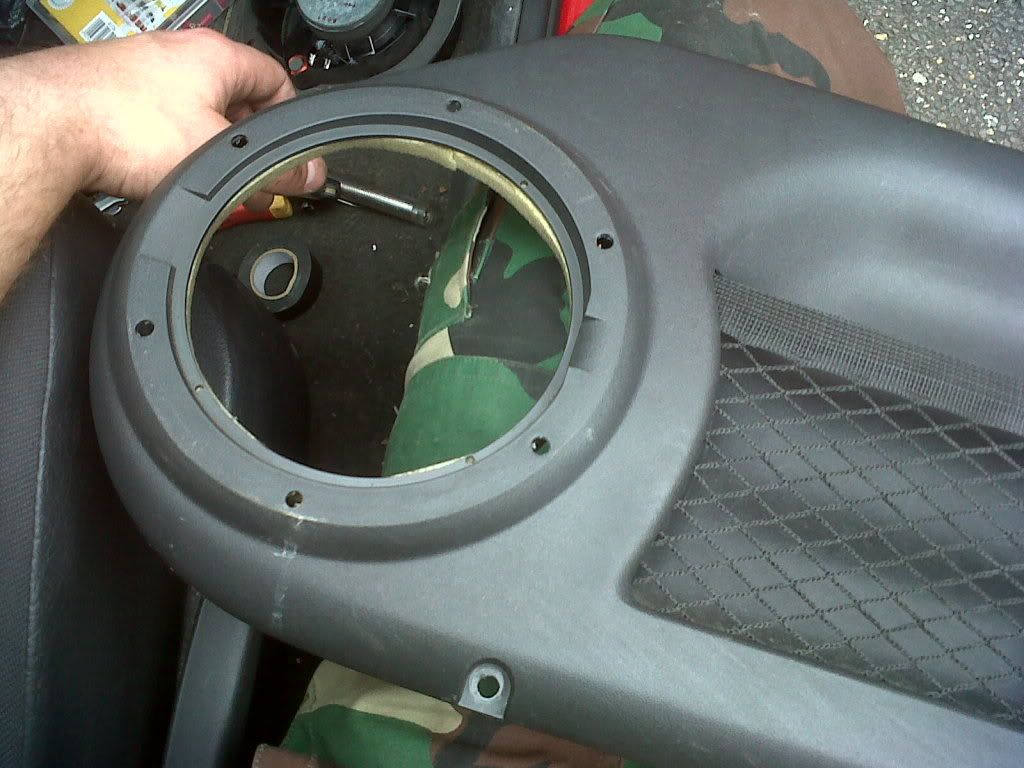 my rear bumper had a crack in it, which allways bothered me. so while thinking of ways to repair it, the rear plate also caught my eye.
I had seen frenched plates on other dubs and rods, and thought, as the rear bumper was pretty much scrap if I couldnt repair it, I would give this a go.
a plate was order that was smaller than standard, although still containing the legal font. show against a normal plate:
measurements were taken and cutting commenced.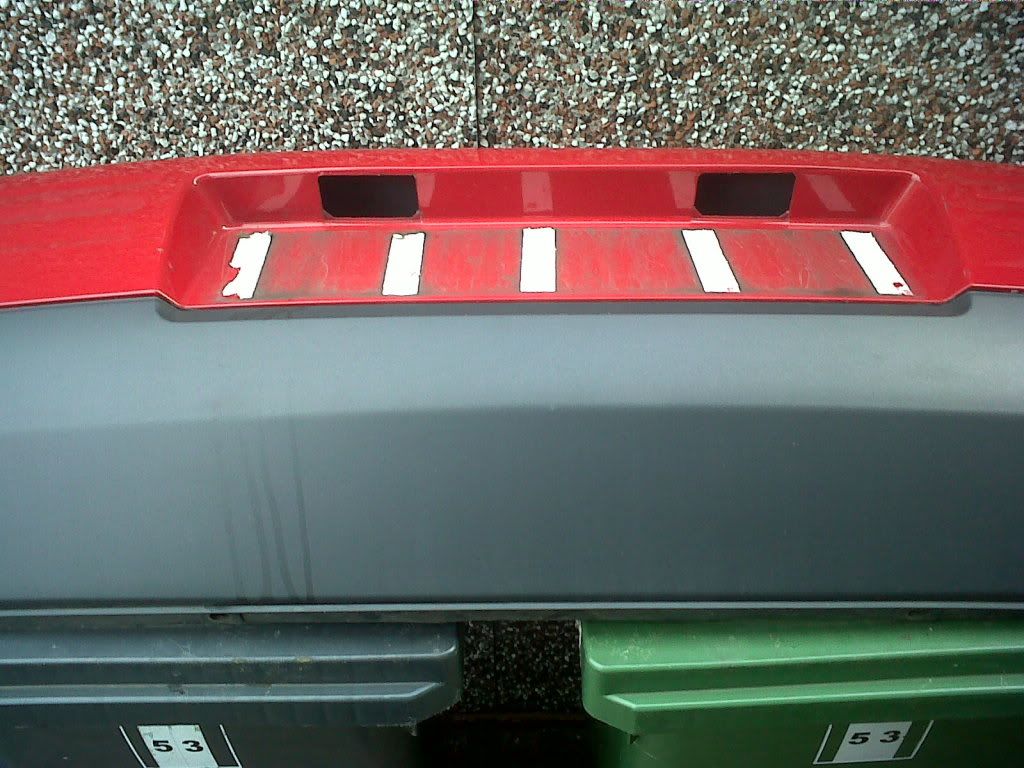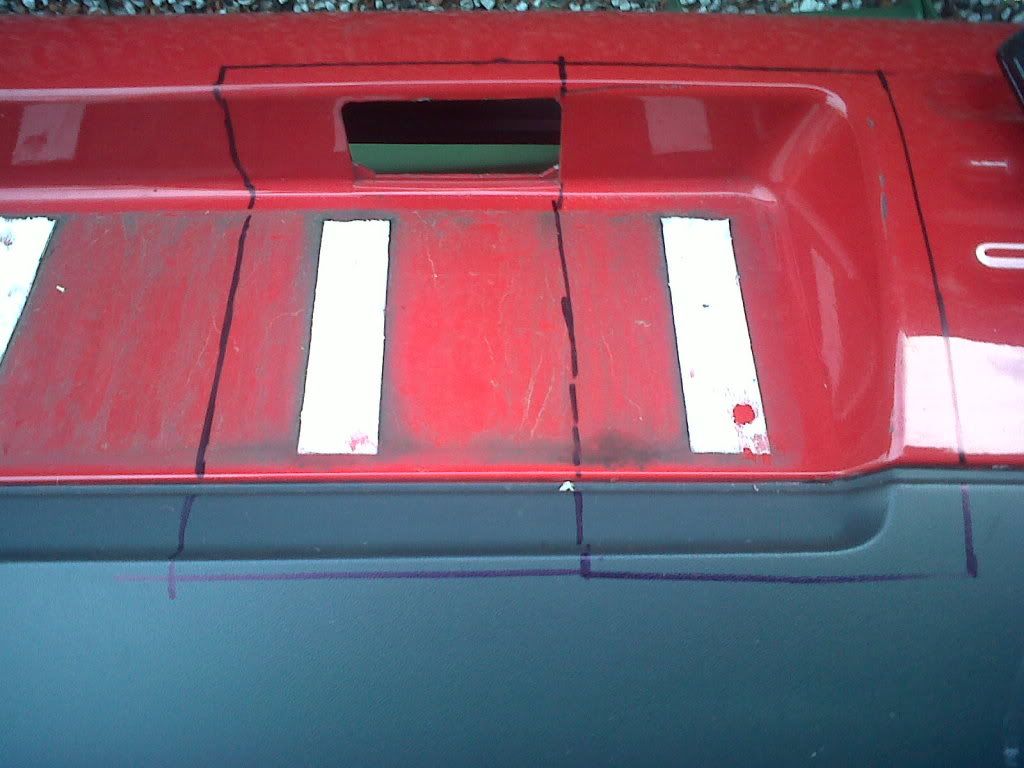 being an arosa not a lupo, it had these three swagelines in the bumper, so these were filled, to try an achive a smooth look.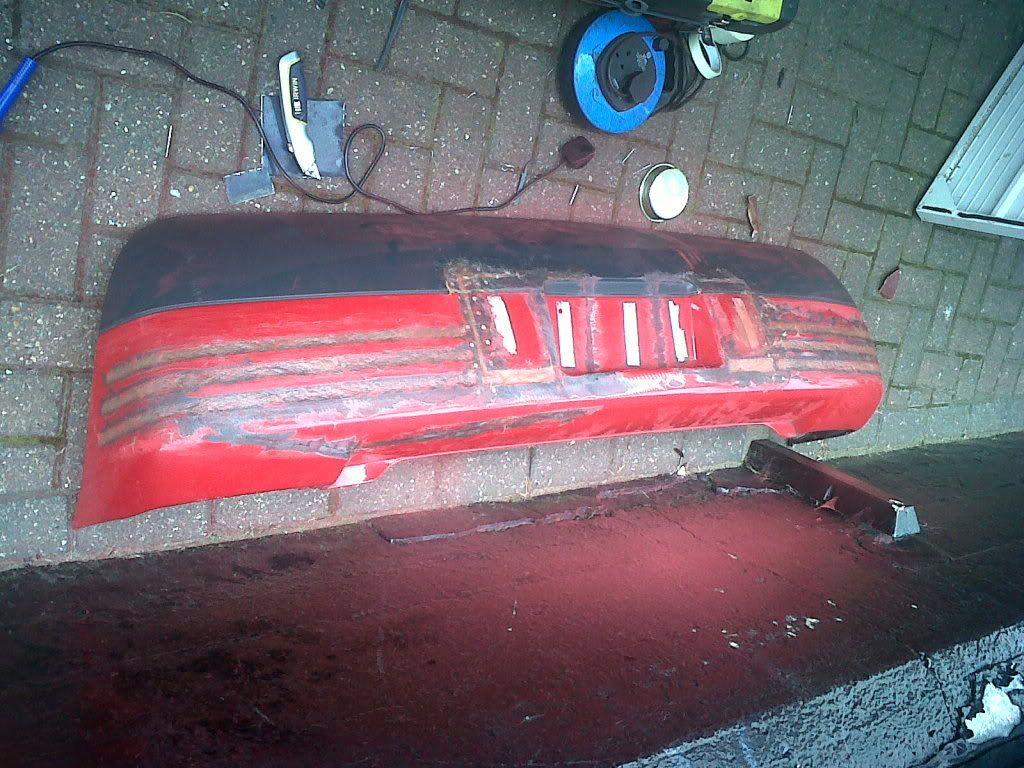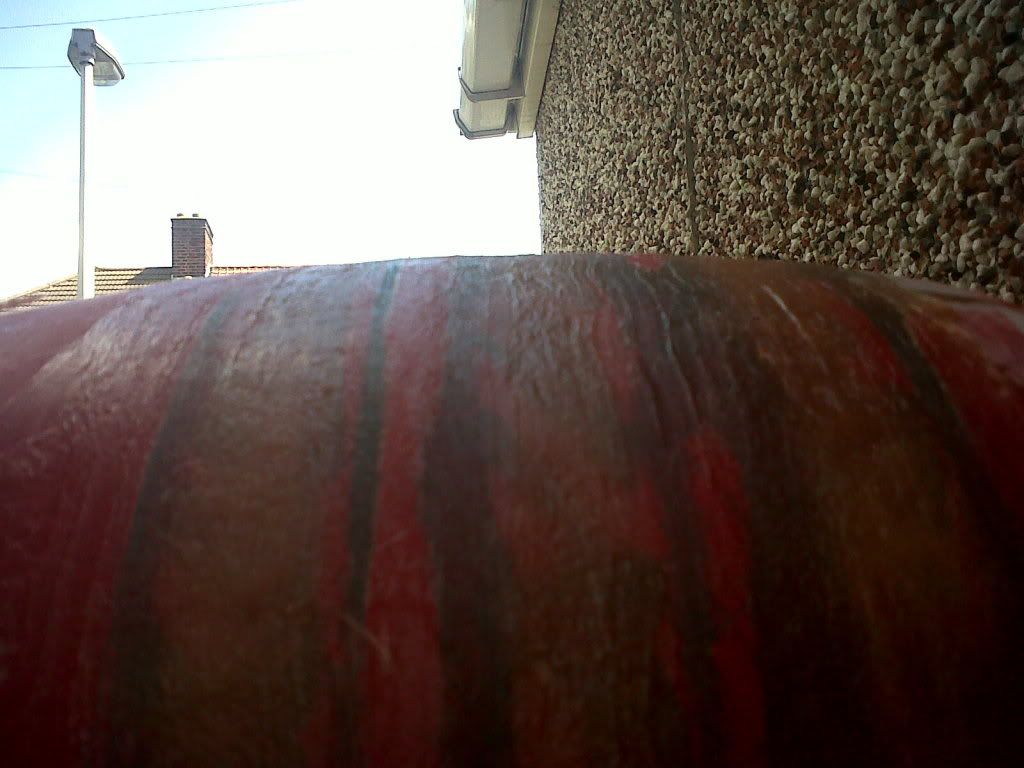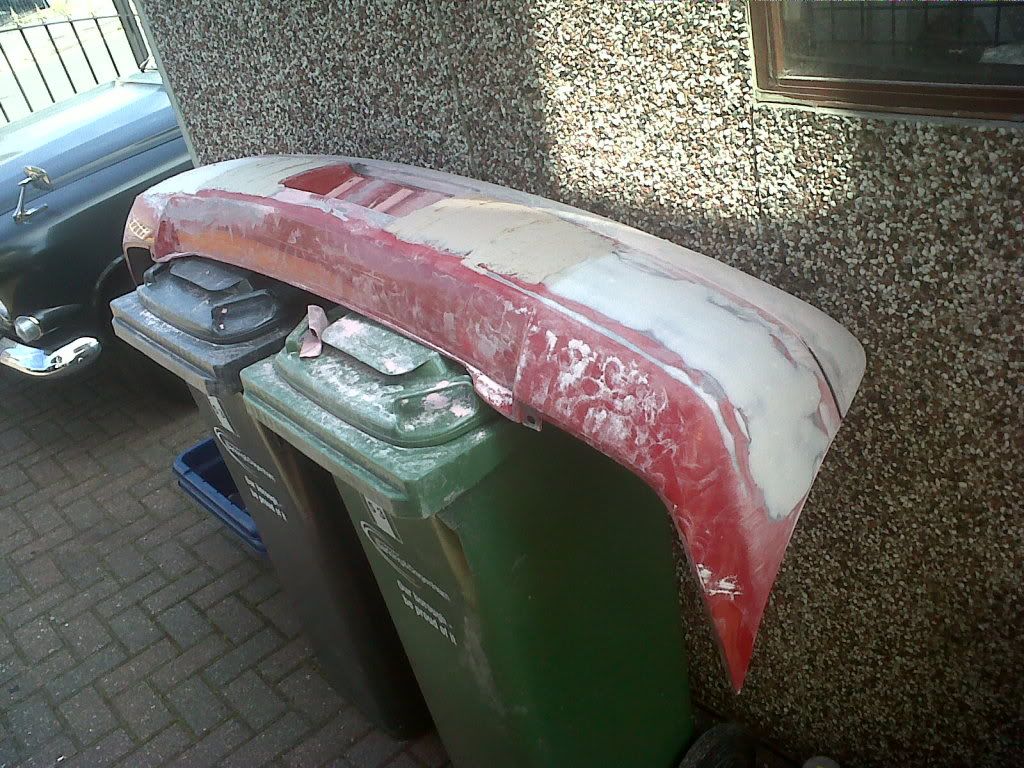 I'm pretty happy with how it came out. was just a bit of an experiment, had all the materials so it didnt cost me anything other than the cost of the plate.
I used the car to ferry parts about for my other project, and in turn lost the back seats, as it was more hassle to keep taking them out all the time.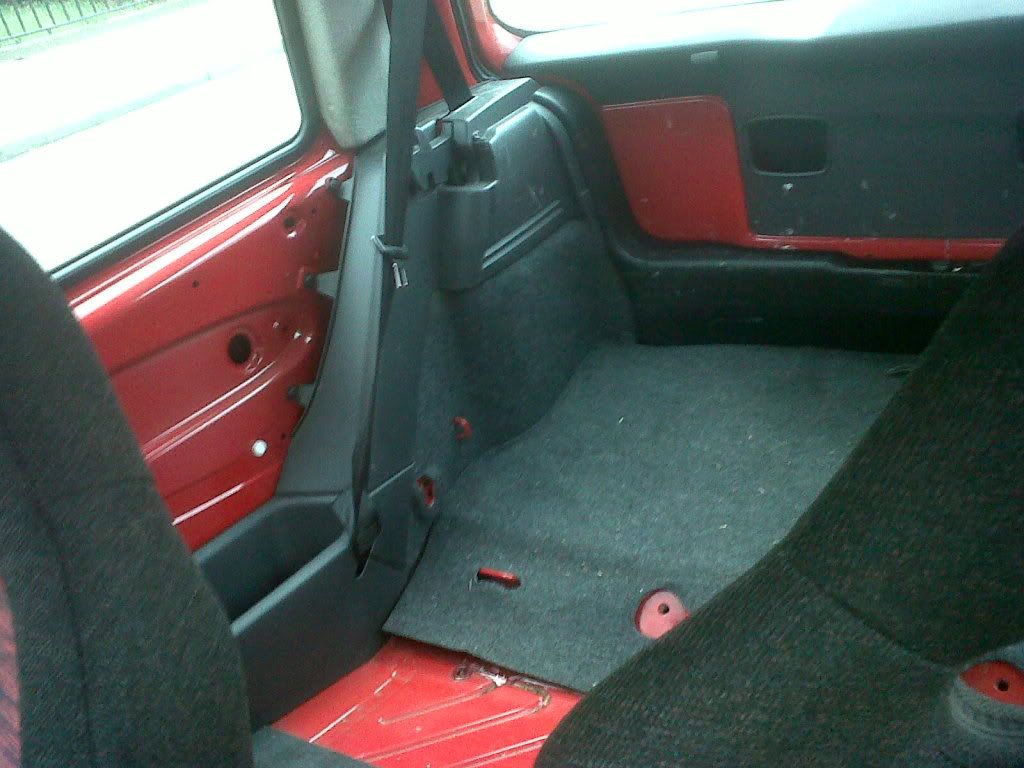 the fronts were soon to follow, I had been eyeing up a pair of subaru wrx seats in the lock up, and soon enough thier fate was sealed.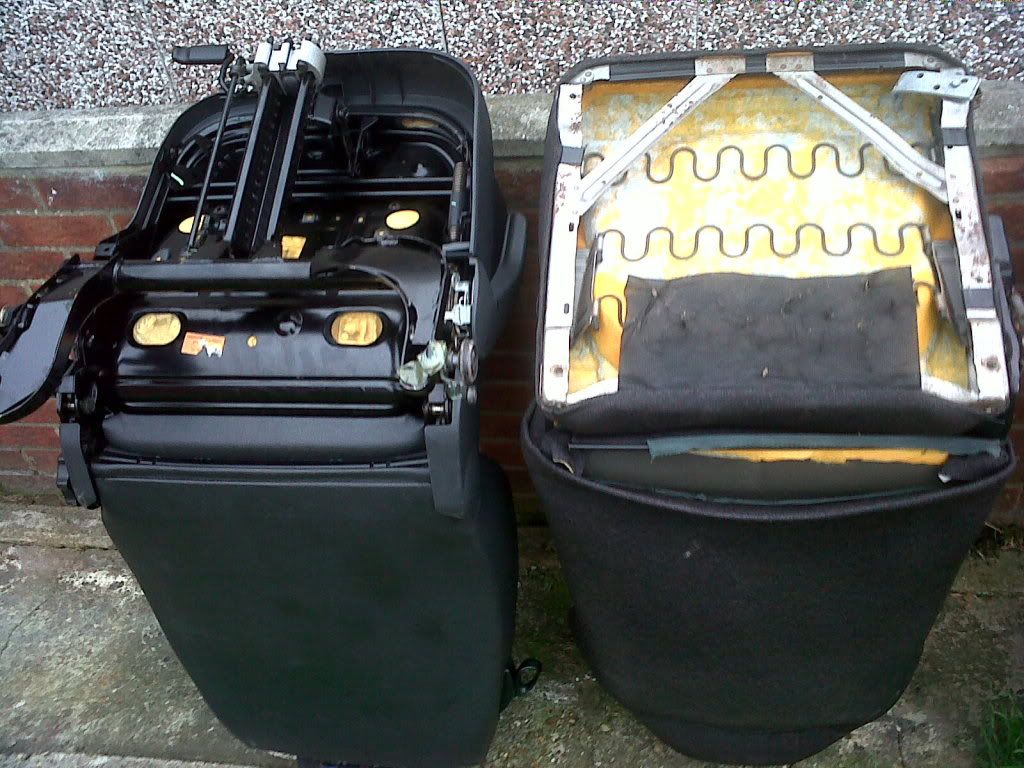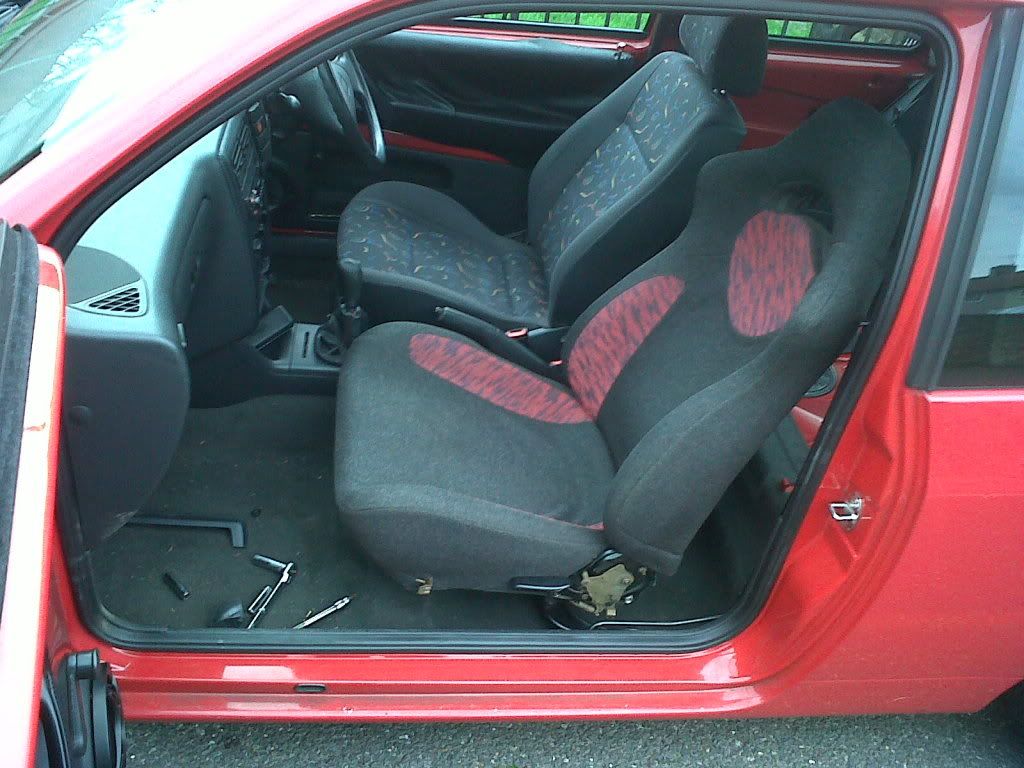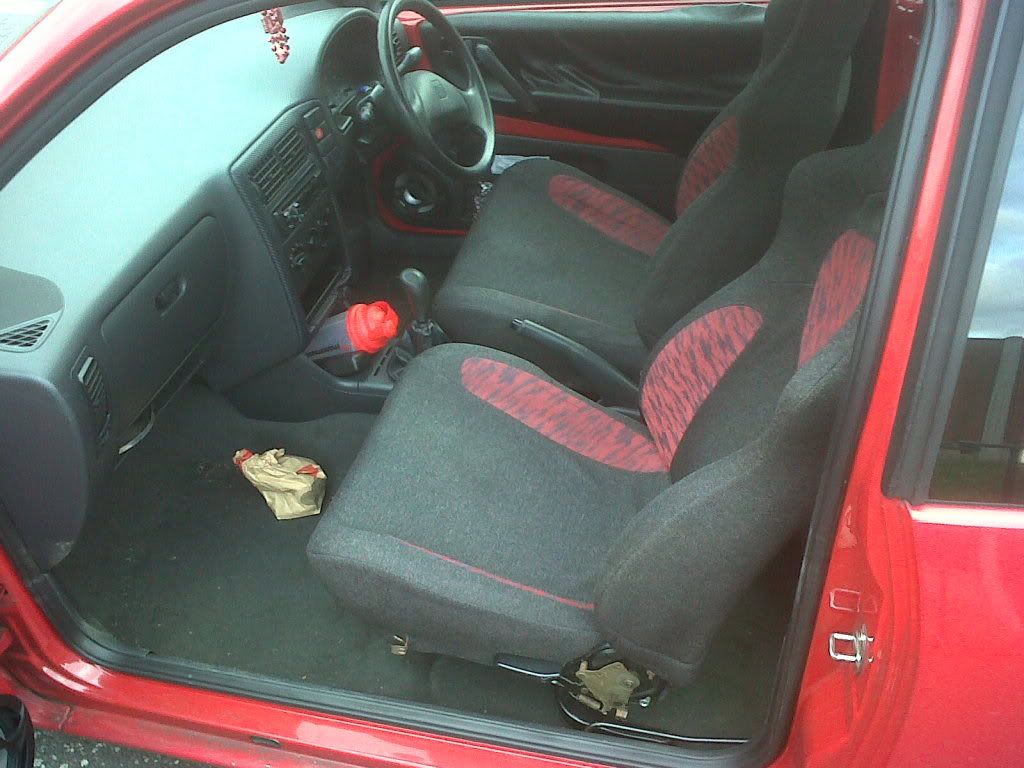 this is pretty much as it stands today. its no show winner, and is pretty rough round the edges.
as a daily it allways puts a smile on my face. I keep contemplate selling it, but then I drive it, being a 1ltr it has awsome fuel economy even with teh high mielage motor.
one of my plans was to drop a 1.6 aee motor into it. but tbh the motors still going strong and rekon it will be on to a new owner before long.
do excuse the door cards, they looked awsome when they were done, but over the summer the glue gave way and they started to sag, another thing on the to-do list

would love to hear what you think. critisim allways welcomed, I'm a big boy I can take it

thanks for reading